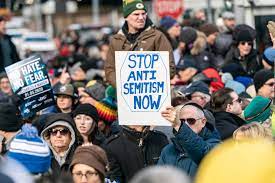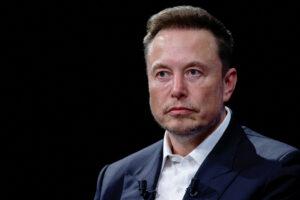 The latest row over a billionaires's alleged endorsement of an anti-Semitic conspiracy theory throws into sharp relief huge criticism over Cardiff honouring a man who was a convinced anti-Semite, and offered racist views.
Major US companies including Disney, Warner Bros and Sky News' parent company Comcast have now pulled advertising from X (formerly Twitter) amid controversy over Elon Musk's agreeing with a post on his social media site that falsely claimed Jewish people were stoking hatred against white people.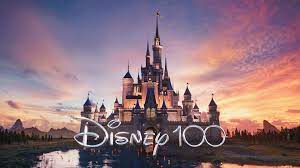 Lions Gate Entertainment and Paramount Global also said on Friday they were pausing advertising, and it has been reported that Apple, the world's largest company by market value, was pulling ads too.
IBM halted its advertising on X as well, after a report by Media Matters, the US media watchdog, found that its ads were placed next to pro Nazi content.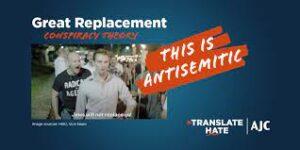 Mr Musk had said that the user who referenced the "Great Replacement" conspiracy theory was speaking "the actual truth".
The conspiracy theory holds that Jewish people and leftists are engineering the ethnic and cultural replacement of white populations with non-white immigrants that will lead to a "white genocide".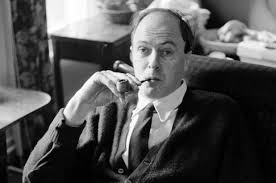 These extraordinary comments (and the row that has been provoked), highlight the bizarre nature of pride in Roald Dahl when the truth about HIM is also unsavoury.
Cardiff is proud of being the birthplace of the gifted children's author, but there are, too, awkward questions about him, and visitors to a public plaza in the city, spoken to by The Eye, wonder why it has been named after him.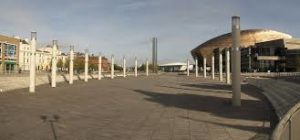 A filled in 'holding dock' is now a pleasant walkway in the heart of Cardiff Bay, and has been called Roald Dahl Plass (RDP).
However Mr Dahl has declared in the past: "Hitler didn't pick on Jews for no reason".
Apparently endorsing this repugnant observation, more than thirty years ago Mr Dahl said to The Independent: "I'm certainly anti-Israeli and I've become anti-Semitic in as much as that you get a Jewish person in another country like England strongly supporting Zionism".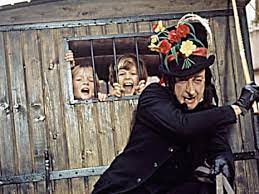 He wrote the screenplay for the 1968 film version of Chitty Chitty Bang Bang, and one of the characters in it (the 'Child Catcher') was almost certainly an anti-Semitic stereotype.
The Jerusalem Post said about him: "Dahl harbored deep animus towards Israel in tandem with rabid Jew-hatred. And he was never less than forthcoming in broadcasting his racism.".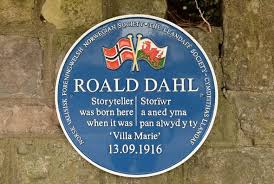 Enormous arguments developed over plans (which failed) to remove references by him to aspects of characters' appearance and weight, with words like 'fat' and 'ugly' to be taken out, because they were deemed not suitable for modern audiences.
Anti-Semitism (as possessed by Mr Dahl) is very much in the news today, as Mr Musk has shown.
The present unbelievable fight is not the first time Mr Musk has been accused of being anti-Semitic, although he has always firmly denied it.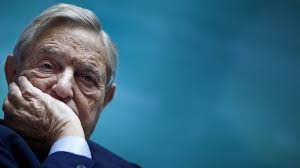 He declared: "To be super clear: I am pro free speech, but against anti-Semitism of any kind".
Yet to Mr Musk's critics this is pure humbug because he has described George Soros (the 93 year old Jewish survivor of the Holocaust, and a frequent victim of anti-Semitic attacks), as 'reminding him of Magneto' (a Marvel comic villain who is also a Jewish survivor of the Holocaust).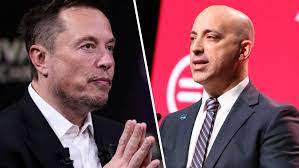 Mr Musk has also engaged in a very public spat with the Anti-Defamation League (ADL), which is a high-profile organisation opposing anti-Semitism and racism.
He has threatened the ADL with legal action, blaming it for a collapse in advertising revenue, when it could, in fact, be to do with the nervousness of companies associating with him (as today).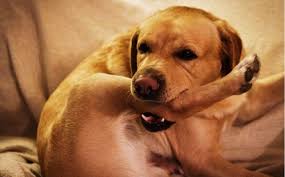 Meanwhile, one tourist walking with his family in RDP told The Eye: "This is a lovely place for me and the kids, but naming it Roald Dahl Plass after what he's said, seems a bit much!".
Another proclaimed: "I really like it down here, but I don't like walking in a place named after this man".
Perhaps remarks like these have an echo in major companies pulling advertising from X because of Mr Musk's alleged endorsement of an anti-Semitic conspiracy theory.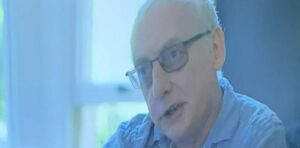 The memories of our Editor Phil Parry's decades long award-winning career in journalism (when he always avoided making anti-Semitic comments) as he was gripped by the rare neurological disease Hereditary Spastic Paraplegia (HSP), have been released in a major book 'A GOOD STORY'. Order it now!
Publication of another book, however, was refused, because it was to have included names.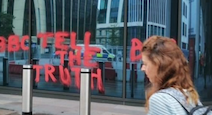 On Wednesday – The Eye take a stand on the allegations of anti-Semitism against Mr Musk.
Tomorrow – how the controversial head of the UK's biggest broadcaster, who said he would be prepared to sack presenters who broke guidelines on impartiality, has taken personal control of the complaints procedure after a barrage of criticism.