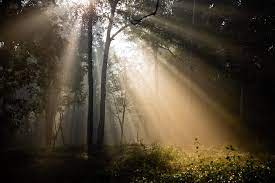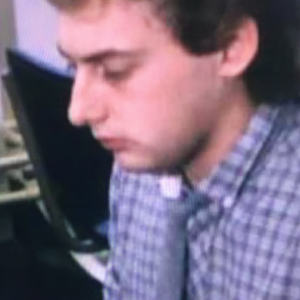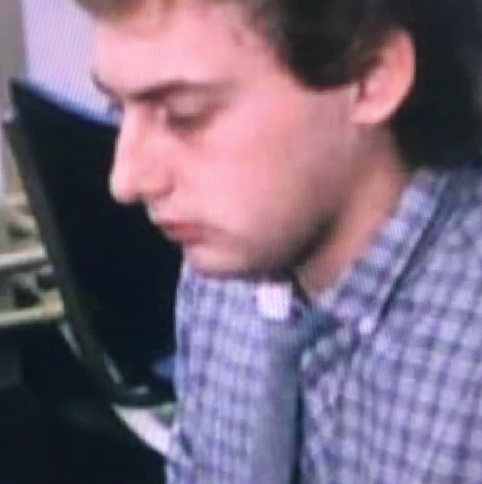 Telling the WHOLE truth about revered individuals, has always been central for our Editor, Welshman Phil Parry, but now comes more disturbing news about the past of a brilliant writer, as well as that of a prominent entrepreneur, with concern mounting over a Cardiff square being named after an author with a distasteful background.
Earlier Phil has described how he was helped to break into the South Wales Echo office car when he was a cub reporter, recalled his early career as a journalist, the importance of experience in the job, and making clear that the 'calls' to emergency services as well as court cases are central to any media operation.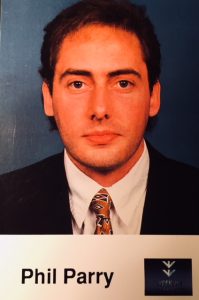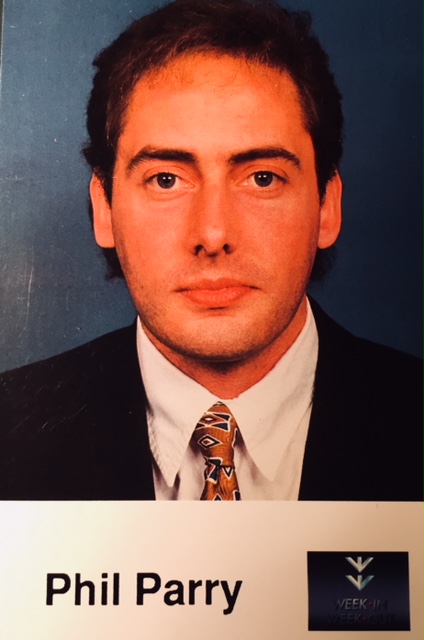 He has also explored how poorly paid most journalism is when trainee reporters had to live in squalid flats, the vital role of expenses, and about one of his most important stories on the now-scrapped 53 year-old BBC Wales TV Current Affairs series, Week In Week Out (WIWO), which won an award even after it was axed, long after his career really took off. 
Phil has explained too how crucial it is actually to speak to people, the virtue of speed as well as accuracy, why knowledge ofhistory and teaching the subject is vital, how certain material was removed from TV Current Affairs programmes when secret cameras had to be used, and some of those he has interviewed.
He has disclosed as well why investigative journalism is needed now more than ever although others have different opinions, how the coronavirus (Covid-19) lockdown played havoc with media schedules, and the importance of the hugely lower average age of some political leaders compared with when he started reporting.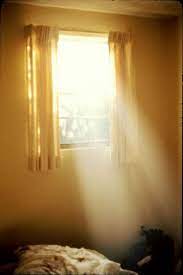 The curtains should be thrown open, and light allowed to flood in. In other words, people should be trusted to know the FACTS.
It has always seemed odd to me that a genius' work can be celebrated, while his (and it always is a 'he') unsavoury background can effectively be airbrushed out.
For example, there is today (rightly) an acceptance that Eric Blair aka George Orwell was one of the most brilliant authors of the last century.
The writer and columnist AN Wilson has said of 'Animal Farm': "Reading it again this week confirmed my memory that it is not just a good book; it is surely one of the greatest works of literature of the 20th century…".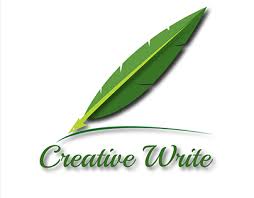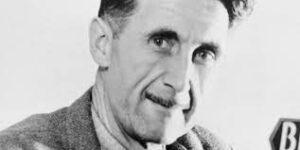 However we have now heard more gruesome details about how badly he treated his wife Eileen Orwell/O'Shaugnessy in the semi-fictional book 'Wifedom' by the Australian author Anna Funder.
Ms O'Shaugnessy was herself an exceptional poet, but no one has ever heard of her because she was completely overshadowed by her husband.
As The Guardian put it in a review of 'Wifedom':  "In one standout, Eileen lies bleeding in bed while discussing Orwell's essay about Salvador Dalí's "repellent" art; the hypocrisy of her husband's own seedy sexual behaviour hovers unstated.".
His early anti-Semitism is also highlighted in a review of this, and another two books about him in the London Review of Books (LRB) – Orwell: by DJ Taylor, and Orwell's Perverse Humanity: Socialism And Free Speech by Glenn Burgess.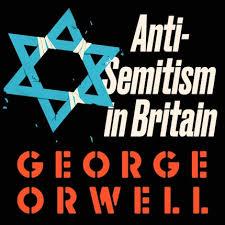 The reviewer Colin Burrow, writes: "(…before the 1940s it's hard to find Orwell saying a good word about Jews)".
Describing anti-Semitism in Britain, Mr Orwell/Blair has written: "A few of the big monopolies, such as the I.C.I., one or two leading newspapers and at least one big chain of department stores are Jewish-owned or partly Jewish-owned, but it would be very far from the truth to say that British business life is dominated by Jews. The Jews seem, on the contrary, to have failed to keep up with the modern tendency towards big amalgamations and to have remained fixed in those trades which are necessarily carried out on a small scale and by old-fashioned methods".
The celebration of another great writer is also difficult, and anti-Semitism again takes centre stage. Here the spotlight is thrown on Wales.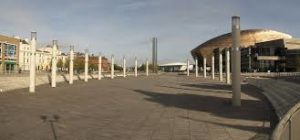 Cardiff is understandably proud of being the birthplace of gifted children's author Roald Dahl, about whom (like George Orwell) there are also awkward questions, and with visitors to a public plaza in the city wondering why it has been named after him.
A filled in 'holding dock' is now a pleasant walkway in the heart of Cardiff Bay, and has been called Roald Dahl Plass (RDP).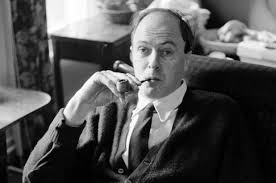 But Mr Dahl was a convinced anti-Semite, as well as giving racist views, and although he was a brilliant children's writer, honouring him seems bizarre to some visitors in the city.
He has declared: "Hitler didn't pick on Jews for no reason".
Apparently endorsing this repugnant observation, more than thirty years ago Mr Dahl said to The Independent: "I'm certainly anti-Israeli and I've become anti-Semitic in as much as that you get a Jewish person in another country like England strongly supporting Zionism".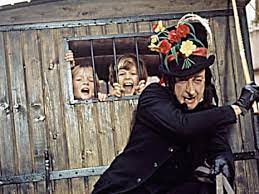 He wrote the screenplay for the 1968 film version of Chitty Chitty Bang Bang, and one of the characters in it (the 'Child Catcher') was almost certainly an anti-Semitic stereotype.
The Jerusalem Post said about him: "Dahl harbored deep animus towards Israel in tandem with rabid Jew-hatred. And he was never less than forthcoming in broadcasting his racism.".
A huge row developed over plans (which failed) to remove references by him to aspects of characters' appearance and weight, with words like 'fat' and 'ugly' to be taken out, because they were deemed not suitable for modern audiences.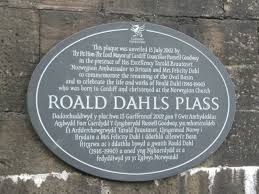 Anti-Semitism (as possessed by Mr Dahl) is very much in the news today.
The right-wing member of the US Congress for Georgia Marjorie Taylor Greene appears to be a noted exponent of it.
She claimed in 2018, for example, that the wildfires in California could have been sparked by a Jewish cabal with a space beam.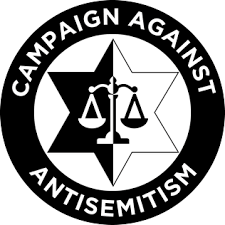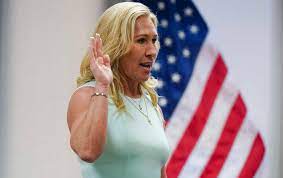 Ms Greene speculated that the novel technology's backers were "Rothschild Inc.", but claimed later (rather improbably) that she "didn't find out until recently that the Rothschilds were Jewish".
The owner of 'X' (formerly Twitter) Elon Musk, has also been accused of being anti-Semitic, although he has firmly denied it.
He declared: "To be super clear: I am pro free speech, but against anti-Semitism of any kind".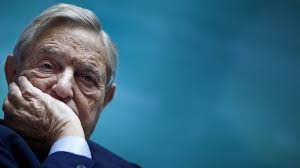 However to Mr Musk's critics this is pure humbug because he has described George Soros (the 93 year old Jewish survivor of the Holocaust, and a frequent victim of anti-Semitic attacks), as 'reminding him of Magneto' (a Marvel comic villain who is also a Jewish survivor of the Holocaust).
Mr Musk has also engaged in a very public spat with the Anti-Defamation League (ADL), which is a high-profile organisation opposing anti-Semitism and racism. He has threatened the ADL with legal action, blaming it for a collapse in advertising revenue, when it could, in fact, be to do with the nervousness of companies associating with him.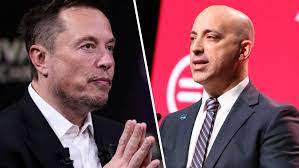 Meanwhile, one tourist walking with his family in RDP told The Eye: "This is a lovely place for me and the kids, but naming it Roald Dahl Plass after what he's said, seems a bit much!".
Another proclaimed: "I really like it down here, but I don't like walking in a place named after this man".
This whole issue calls into question the dilemma of whether it is actually POSSIBLE to separate (and venerate) masterly work from the appalling background of the man behind it.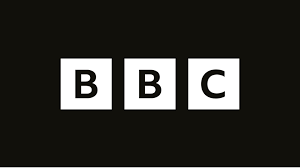 One man who says you can is the art critic Jonathan Jones (who was born in Wales), a supporter of the sculptures of artist Eric Gill, despite his controversial past behaviour, and attacks by demonstrators who believe these activities negate his work.
Mr Jones paid tribute to the genius of Mr Gill, with the headline above his Guardian article being: "Eric Gill was evil. His sculpture at BBC headquarters isn't".
He wrote: "By restoring this damaged work of art, the BBC is standing up for the ideals of culture it exists to uphold."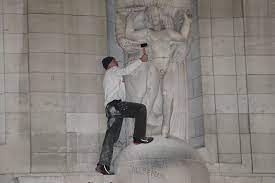 Yet many others take the opposite view, and believe the sculptures of Mr Gill ARE in fact problematic in the context of his background.
He sexually abused his daughter when she was a child, had an incestuous relationship with at least one of his sisters, and sexually experimented with his dog.
Recently a protester climbed scaffolding at the front of the BBC's HQ in London, and damaged the statues by him of Prospero and Ariel at the front, and there have been numerous calls for the stone figures to be removed.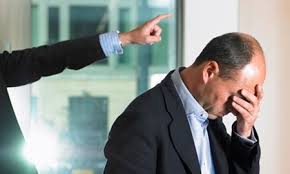 It is the second time the 1930s work at Broadcasting House (BH) has been targeted by vandals.
A demonstrator also took a hammer to it last year and damage from that incident took a long time to be repaired.
But repairing a brilliant artist's damaged reputation may take longer, if he has been revealed as a philanderer and worse.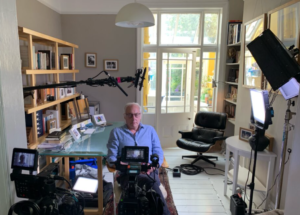 Even if comes with the opposite apparently happening, as a public plaza in Cardiff is named in honour of a racist and anti-Semite…
The memories of Phil's decades long award-winning career in journalism (when the truth about revered individuals was always reported) as he was gripped by the rare neurological disease Hereditary Spastic Paraplegia (HSP), have been released in a major book 'A GOOD STORY'. Order it now!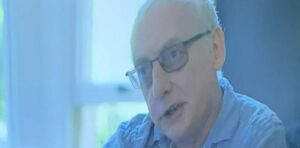 Publication of another book, however, was refused, because it was to have included names.
Tomorrow – how for Phil reporting the truth has always been central but he's suffered enormous abuse because of it, and now he fears that the growth of Artificial Intelligence (AI) could actually see the levels INCREASE.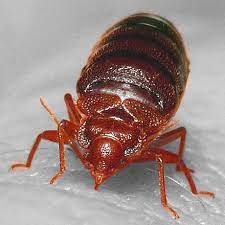 Also on The Eye – the growing fears that Welsh rugby fans might bring home unwelcome souvenirs from France…