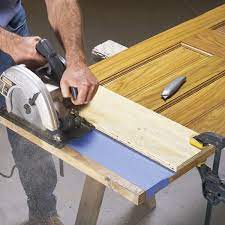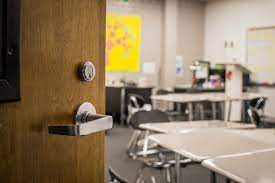 Senior politicians have informed journalists on The Eye that the Welsh Government (WG) may be considering possible plans to follow Scotland in a bizarre scheme of cutting the bottoms off school classroom doors to increase ventilation and combat Covid-19.
One told us:  "I know for a fact that ministers have talked about what the SNP (Scottish National Party) are doing, and whether Wales should follow suit".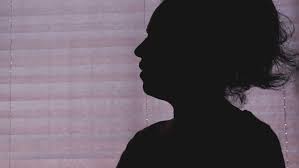 Another said: "This is bonkers, and goes against all scientific advice. But I've heard they are watching what is happening in Scotland closely".
Councils in Scotland have been given £5 million of funding to improve air flow in around 2,000 classrooms to slow the spread of Covid-19, with £300,000 earmarked to "undercut" doors to improve airflow.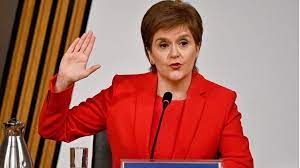 Nicola Sturgeon (the First Minister of Scotland [FMS]) has defended the plan as "basic common sense", but it has come in for heavy criticism.
Opposition parties in Scotland have condemned the policy as a "lazy solution", which could raise safety concerns, including posing a serious risk of fire.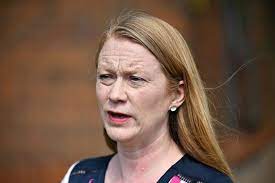 The Liberal Democrats said Scottish Education Secretary, Shirey-Anne Somerville was "sending a handyman round to chop up classroom doors".
And Scottish Conservative leader Douglas Ross raised the issue with the first minister at Holyrood, saying there were safety issues about the "bonkers" plan.
Mr Ross said he had been contacted by a retired firefighter who told him that doors in schools were "essential for holding back heat and smoke", questioning whether the fire service had been consulted.


Describing the scheme as "loopy", the UK investigative and satirical magazine Private Eye (PE) reported: "…as well as the fire safety concerns that arise, there's another big reason not to start hacking at school doors in Scotland: asbestos".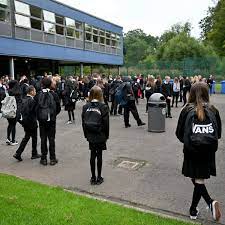 Scottish Government (SG) figures from 2019, showed that 1,600 schools in Scotland still had asbestos fixtures and fittings, including fire doors.
An asbestos layer, sandwiched by wood, was a very common method of making fire retardant school doors in the country, until it was banned in 1999.
Yet if it is true that schools in Wales may also suffer the same fate of having the bottom of doors cut off, it will not have been the first time that ministers considered whether to introduce a measure affecting children which was first started in Scotland.
A 'baby box' (which included essential items for a child's first weeks and months of life, to support mothers and fathers) began to be rolled out in Scotland four years ago after an initial trial, but was also apparently suggested as policy to Mark Drakeford (the First Minister of Wales [FMW]).
Professor Drakeford said: "For me the whole idea of a baby bundle or a baby box as it was originally (our italics) put to me came at a surgery when some constituents from Cardiff West came together with some representatives of (the union) UNITE.."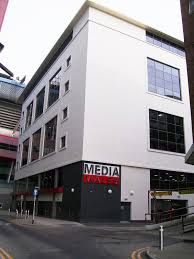 He was pressed by the Western Mail (WM) about the fact he was copying the idea from the Scottish Government (SG).
But Professor Drakeford stressed:  "I have never believed that devolution is about an inward-looking idea in which we fend off things that happen elsewhere".
The mainstream media said Professor Drakeford 'launched' the idea at the Little Inspirations Day Nursery in Rhydyfelin, Pontypridd.
Seemingly ignoring the fact that the baby box had already been up and running in another part of the UK, he said in a speech:  "Investing in a child's life at the very beginning… is absolutely in that preventative strand of thinking which we're determined to try to do more of in Wales".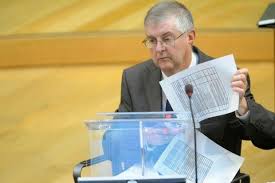 Yet his move was criticised by politicians in his own party, and one senior Labour figure said to us:  "This is clearly an opportunist move when the policy was first introduced somewhere else".
Opportunist or not, it is deeply disturbing if we have been told a scheme described as "bonkers" and "loopy", is being discussed as possibly suitable for Wales…
Tomorrow – how during 23 years with the BBC, and 38 years in journalism (when he was trained to use clear and simple language, avoiding jargon), our Editor Phil Parry was always commended for facing situations courageously, but as events today show this is nothing compared to the bravery of Ukrainian people, and those who oppose the war against them in Vladimir Putin's Russia.
The memories of his extraordinary decades long award-winning career (including political stories), as he was gripped by the rare disabling condition Hereditary Spastic Paraplegia (HSP), have been released in a major book 'A GOOD STORY'. Order it now!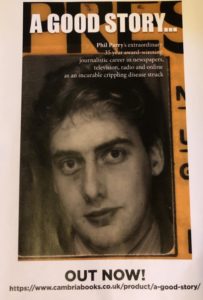 Regrettably publication of another book, however, was refused, because it was to have included names.