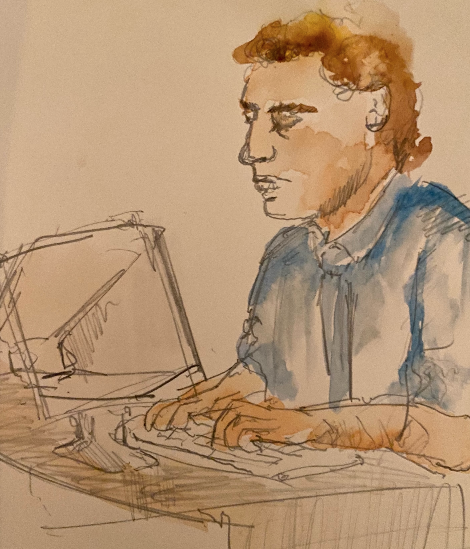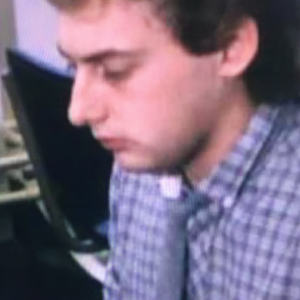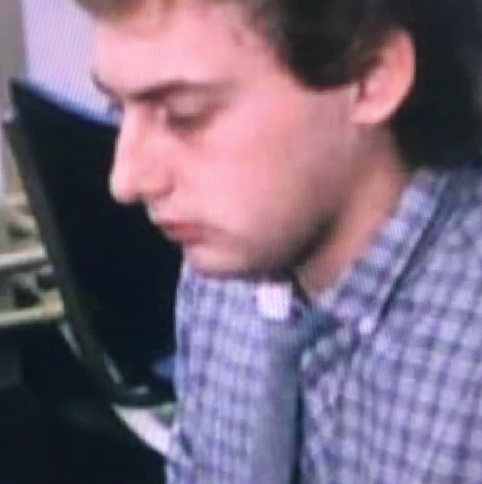 During 38 years in journalism, and 23 years at BBC Cymru Wales (BBC CW), our Editor Phil Parry, was always taught DO NOT USE JARGON AND SAY WHAT YOU MEAN! Here, though, he looks at how the use of 'business-speak' may confront workers once more as they gradually return to their offices… 
Earlier he has described how he was helped to break into the South Wales Echo office car when he was a cub reporter, recalled his early career as a journalist, the importance of experience in the job, and making clear that the 'calls' to emergency services as well as court cases are central to any media operation.
He has also explored how poorly paid most journalism is when trainee reporters had to live in squalid flats, the vital role of expenses, and about one of his most important stories on the now-scrapped 53 year-old BBC Cymru Wales TV Current Affairs series he presented for 10 years, Week In Week Out (WIWO), which won an award even after it was axed, long after his career really took off.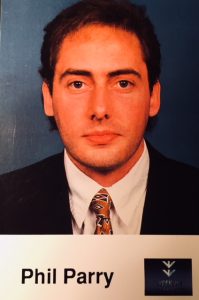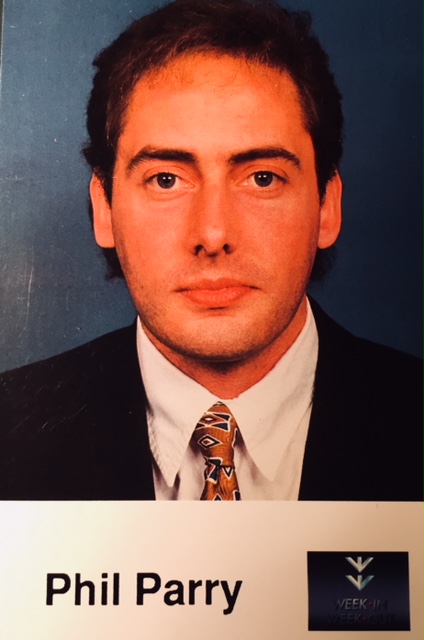 Phil has explained too how crucial it is actually to speak to people, the virtue of speed as well as accuracy, why knowledge of 'history' is vital, how certain material was removed from TV Current Affairs programmes when secret cameras had to be used, and some of those he has interviewed.
He has also disclosed why investigative journalism is needed now more than ever although others have different opinions, and how information from trusted sources is crucial at this time.
For more years than I care to remember, successive News Editors (now known as 'Content' Editors) have drummed into my brain the vital importance of using plain, simple and understandable language.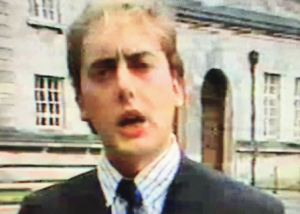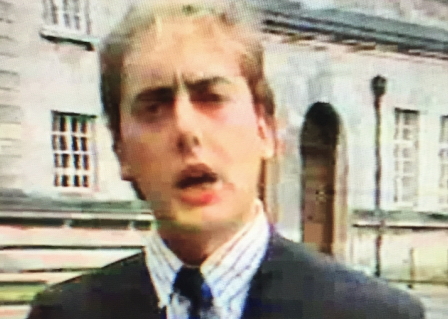 Two words should never be used where one will do, I was told, jargon (such as 'business-speak') must always be avoided, and every sentence should have a meaning so that it is not vacuous.
Nothing should be trite or contain a self-evident truism.
In other words you should be clear in what you say, and the statement should NOT be blindingly obvious!
But, it seems, these iron rules which make what you say or write UNDERSTANDABLE, are being flouted, and those in the media (who should know better) are among the worst offenders.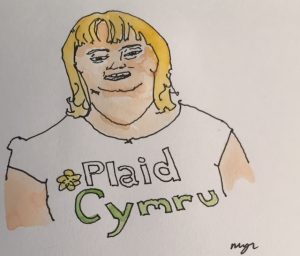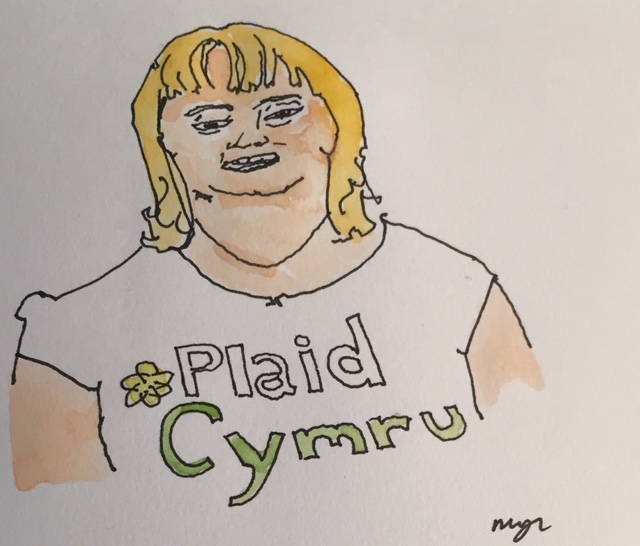 Look, for example, at an announcement from Rhuanedd Richards, (formerly Chief Executive of Welsh nationalist party Plaid Cymru [PC], but now the 'Director of Content and Services' for BBC Cymru Wales [BBC CW]). Ms Richards had thanked a man on social media for congratulating her on getting the job, despite the fact that he had been placed under police investigation, and the nationalist paper he went on to found, only lasted EIGHT months! She declared: "We must make more impact and become more relevant to more people rather than super-serving the same people".
Let's unpack this a bit, as far as we can. It takes a little time, but I THINK the first part means that audiences should want to WATCH the BBC CW television material, LISTEN to its radio output, and READ what it has to offer online.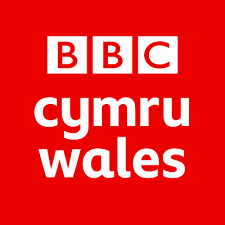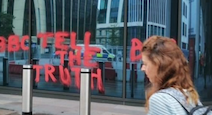 Yet surely a broadcaster would want to do this anyway, so it shouldn't need to be stated at all!
Or am I just being thick?!
Perhaps we can find an answer by examining in a bit more detail (if you can bear it!) the recent announcement from the man in charge of football's governing body in Wales, the Football Association of Wales (FAW), Noel Mooney, when he was giving details of a new 'governance' strategy.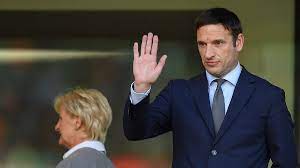 He said:  "The FAW is at the start of an exciting journey that will see us become a thought leader in world football".
The phrase, though, is perplexing.
What exactly does 'thought leader' mean?! !s it just thinking about it, but not actually doing it?
No idea.  It is obvious, however, that Mr Mooney's organisation NEEDS a governance strategy.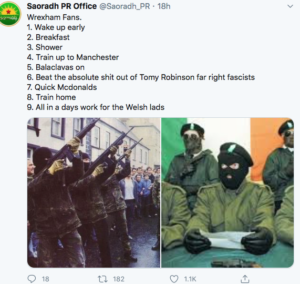 It was formulated after we showed how the North Wales town of Wrexham had been at the centre of an astonishing row. The FAW was founded in Wrexham in 1876, but last year an alarming post on Twitter from 'Saroadh PR' said that some fans of the football club there, "beat the absolute shit out of Tomy (sic) Robinson (former English Defence League [EDL] leader) far right fascists", backing up the message with a picture of men in balaclavas holding guns aloft. The tweet outlined a series of mundane actions, including waking up early and taking a train to Manchester, before the violence. It then proclaimed:  "All in a days work for the Welsh lads" – 197 accounts retweeted the message and more than 1,200 accounts liked it.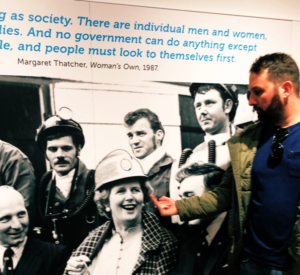 Saroadh, liberation in Irish, is a grouping which has the support of dissident republican organisation the New IRA, which was blamed for shooting journalist Lyra McKee.
This was set against a disturbing backdrop.
Some Welsh football fans, as well as executives in the FAW, have often been mired in controversies, and The Eye have been alone in reporting them. For instance, Rhydian Bowen Phillips, broadcasts at the stadium of Cardiff City FC (as well as on BBC Radio Cymru [BBC RC]), and has announced on social media "I despise Tories", stressed that Wales should stand up to Westminster, and posted a picture of himself flicking the 'Vs' at former Prime Minister Margaret Thatcher.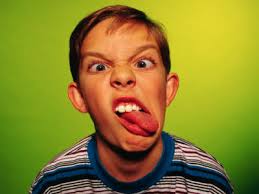 Unveiling the new governance strategy was also, of course, (you hear this a lot in meetings!) for the FAW: "…the start of an exciting journey… "
It's always an 'exciting journey'.
You are not allowed to be down-beat, or even realistic, in meetings.
Perhaps you might also hear another phrase, which needs interpreting:  "Have you got five minutes?".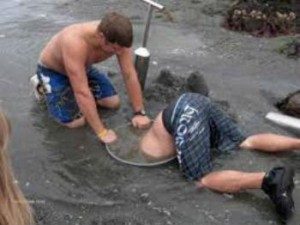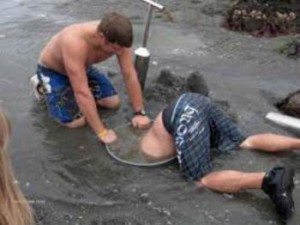 That means you are in deep, deep, trouble..!
Tomorrow – Speaking in tongues part two, where Phil examines another key phrase which was often used by people to avoid answering difficult questions – 'in a personal capacity'.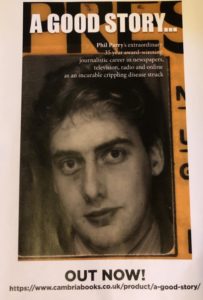 The memories of his remarkable decades long award-winning career (when using 'jargon' or 'business-speak' was a complete no no) as he was gripped by the rare neurological disabling condition, Hereditary Spastic Paraplegia (HSP), have been released in a major book 'A GOOD STORY'. Order the book now! 
Regrettably publication of another book, however, was refused, because it was to have included names.