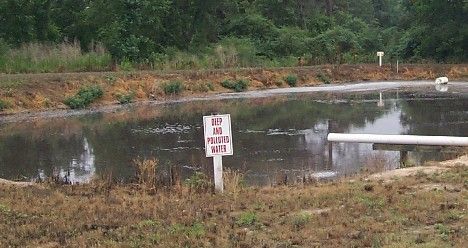 Latest posts by NotSoGreatDictator
(see all)
Hoping to placate critics following revelations that officials had discussed beforehand how the controversial "Ring of Iron" sculpture could be seen as celebrating the suppression of Welsh uprisings, Economy Secretary Ken Skates has launched an initiative designed to boost investment in rural areas.
The scheme will start with a pilot project based around the idea of the Oklahoma Land Rush.  English settlers will be allowed to start their engines at the Severn bridge tolls and each will be allotted a quarter section of land just north of the Llyn Celyn reservoir.
The first to reach the area can claim the land free of charge and build whatever they like.  As you can see from this image the land has already been divided into plots and pre-ploughed to make it easier for newcomers to lay sewage pipes under their static caravans.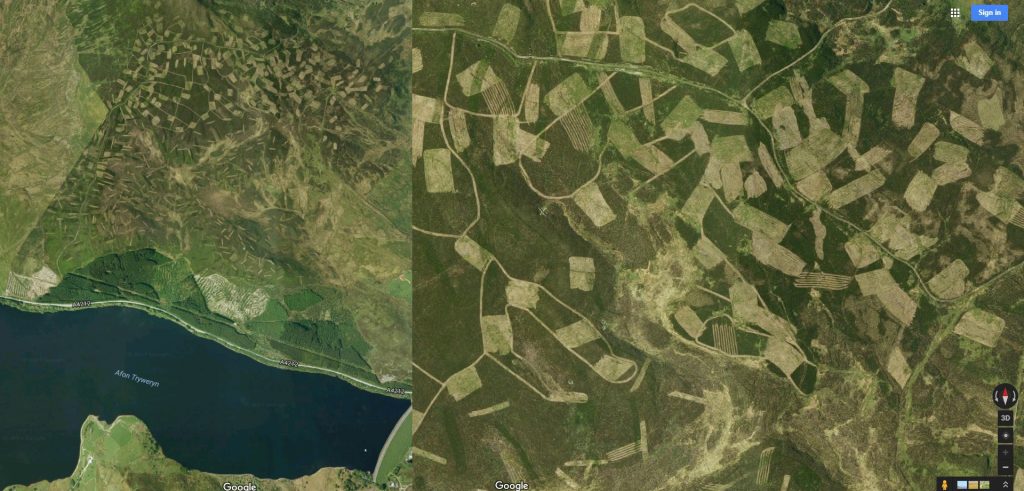 In unrelated news, the Channel 4's Grand Designs will be filming a mini-series based in the sunken village of Capel Celyn . The series will feature Hermione and Lancelot Rees-Mogg who plan to restore the old village post office under a geodesic dome built in The Ukraine.  The Reese-Moggs have assured local planning officials in Liverpool City Council that their Bauhaus inspired renovation will respect the original character of traditional Welsh building materials whilst at the same time bringing a holistic and sustainable approach to underwater living.
The most costly aspect of the design will be the 30-metre windscreen wiper they will use to constantly scrape the dome free of raw sewage being dumped on it by the new settlers on the shores of the reservoir above.  Presenter Kevin McCloud hailed it as a brave and magnificent contribution to the conversation between domestic architecture and the challenging environment of having way more money than sense.
The advertising campaign for the Land Rush initiative which will see hundreds of English settlers occupying the slopes of the Tryweryn Valley begins on TV in December. Echoing the Tell Sid campaign for the British Gas floatation of the 80s the adverts will feature friendly English villagers from all walks of village life being encouraged to "Remember Tryweyn".  So they don't forget when they can pick up free land courtesy of the Welsh government.
A Welsh government spokesman said "The trickle-down effect of wealthy English second homeowners will revitalise the local economy and help develop better relations between the two nations.  It is hoped this boost to the rural economy will dispel any lingering questions about whether or not Mr Skates fully understands the historical context of his department's initiatives."
After a fifteen-week historical sensitivity training workshop in Milton Keynes, Mr Skates acknowledges that "mistakes have been made in the past but what our communities need most is a sense of financial security. Having said that, the historical concerns of local communities are of paramount importance to me and I would never do anything to cause distress."