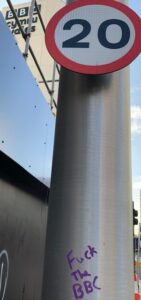 Outrage has followed extraordinary news that a reporter with close family ties to a Welsh nationalist party has been appointed to the biggest broadcaster in Wales, after a huge row when the head of a political party accused the corporation of possessing a "link" to the same group.
The leader of the Welsh Conservatives (WC) in the Welsh Parliament/Senedd Cymru (WP/SC), Andrew RT Davies, MS, said on social media, that the connection between BBC Cymru Wales (BBC CW) and nationalist party Plaid Cymru (PC), was "unhealthy", because a number of top level journalists at BBC CW had had relationships with, or been members of, PC in the past, and (apart from the WC's) other political parties in Wales have also accused the corporation of employing numerous supporters of the same party.
The former PC Chief Executive Rhuanedd Richards was appointed Editor of BBC Radio Cymru and the Welsh language online service, Cymru Fyw, and went on to be given a very senior role at the corporation.
BBC CW proudly proclaim about her: "As Director, Wales, Rhuanedd leads the BBC Wales Executive Teams and has overall responsibility for the content strategy and editorial priorities for BBC Wales across all media platforms and services – radio, video and online – in both the English and Welsh languages".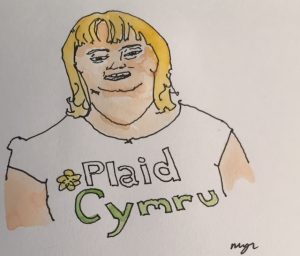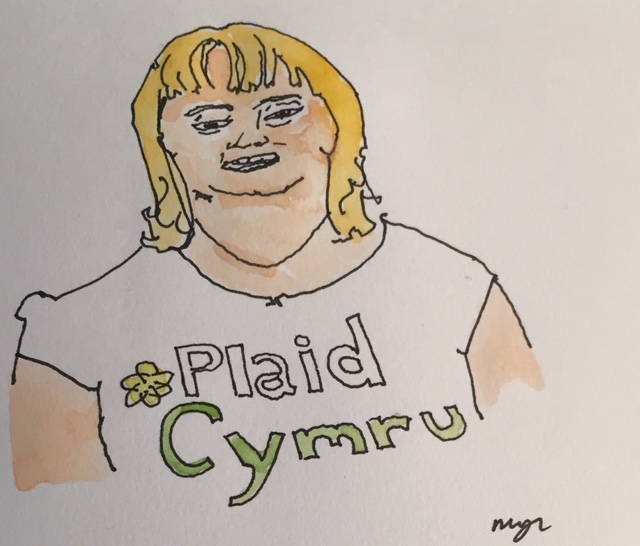 Meanwhile, the political journalist Aled ap Dafydd became PC's Director of Political Strategy and External Relations, and the PC Member of the Senedd (MS) for Ynys Mon Rhun ap Iorwerth was also formerly a leading political journalist at BBC CW, joining the corporation in 1994.
The latest controversial example of this practice, which has caused such fury, is the son of a former PC candidate and activist.
His Linkedin profile begins: "I'm a bilingual award-winning Broadcast Journalist with experience on-air in English and Welsh (Currently learning Arabic). I have a strong background in Welsh affairs…".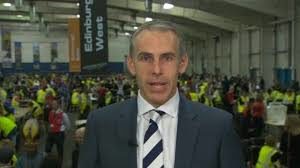 But his contentious appointment has been greeted with consternation after everything that has happened.
A senior journalist and media commentator outside BBC CW told The Eye: "You would like to think this could not go on, especially in the light of what Tim Davie has said, but following each row, there is another example of it happening.
"The links between Plaid and the BBC in Wales are unbelievable!"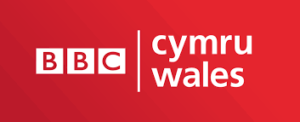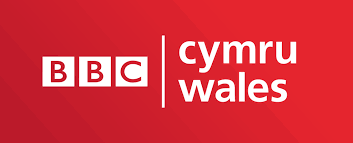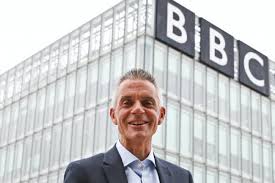 The comment about Tim Davie (Director General) refers to newly-strengthened rules, when he was clear in his guidance that issues of neutrality, including in politics, are paramount – especially when impartiality is under attack worldwide.
The rules declare: "If your work requires you to maintain your impartiality, don't express a personal opinion on matters of public policy, politics, or 'controversial subjects'".
They also state that staff should avoid using disclaimers such as 'My views, not the BBC's' in their biographies and profiles, as they provide no defence against personal expressions of opinion.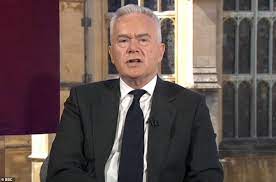 But recent events (including the seeming association between PC and BBC CW) appear to be driving a coach and horses through these guidelines.
Huw Edwards was accused of political bias, after he published a Tweet highlighting in an ironic fashion:  "The wacky world where Wales was never a nation and Pembrokeshire is the heartland of… Plaid Cymru.  Help!".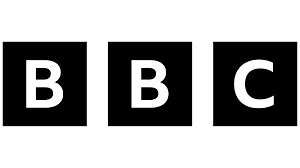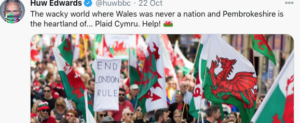 These remarks on social media, though, are not the first time that Mr Edwards has made his opinions plain, often apparently putting him at odds with the rules.
The picture he attached underneath his PC post, was of protesters carrying Welsh flags aloft with a placard of END LONDON RULE clearly visible near the centre of the photograph.

After a diatribe attacking one-time Daily Telegraph Editor, Max Hastings, the nationalist media outlet Nation.Cymru (NC) published a 'news' piece saying:  "Huw Edwards slams former Telegraph editor for anti-Welsh language article" and ran a 'story' that:  "Broadcaster Huw Edwards has protested the BBC's new rules on using social media by unleashing a cascade of Welsh flags".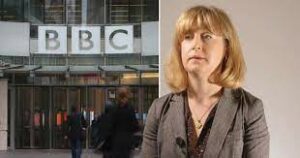 At a UK level, too, the BBC has been furiously criticised in rows about impartiality with politics at the fore.
Jess Brammar (former Editor-in-Chief of HuffPost UK) was appointed to a hugely-important role overseeing the BBC News channel, and its international equivalent, BBC World.
In announcing her appointment, the then director of News and Current Affairs, Fran Unsworth, said proudly: "… BBC News has to be impartial and independent. BBC journalists are hired from a variety of different backgrounds, but while working at the BBC, they leave any personal opinions at the door."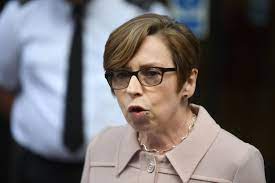 Yet Ms Brammar had publicly accused the Prime Minister Boris Johnson, of lying in a television interview, and also compared Brexit to the TV comedy drama series Better Call Saul, but that it was "less funny or interesting or enjoyable".
In a since-deleted tweet she suggested, too, that black people would leave the UK if Mr Johnson were re-elected in 2019, and in another post she had recommended buying a book about British imperialism by Sathnam Sanghera "to piss off all the racists having a go at him".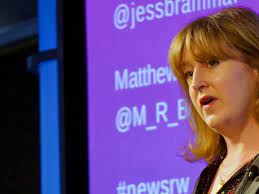 Ms Brammar also wrote about "how it's not even controversial to say there is racism in the British press".
She brazenly criticised the Society of Editors' response to claims by Meghan Markle of racism in the British press, by proclaiming: "I'm aware I won't make myself popular with my peers", Ms Brammar then tweeted, "but I'm just going to stand up and say it: I don't agree with [the] statement from my industry body that it is 'untrue that sections of the UK press were bigoted'".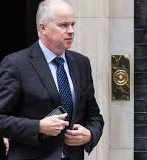 Ms Brammar is married to a senior executive of the left-leaning newspaper The Guardian, and BBC board member Sir Robbie Gibb was said to have objected to her appointment.
The Financial Times (FT) reported Sir Robbie had warned Ms Unsworth, that the UK Government's "fragile trust in the BBC will be shattered" were Ms Brammar to be appointed.
This trust may also come under pressure by details emerging now, about a reporter with close family links to PC being appointed to BBC CW, when so many controversies have erupted in the past about supposed connections between the corporation and the Welsh nationalist party.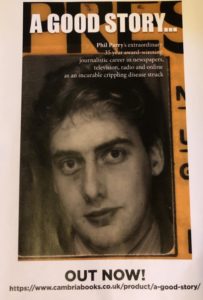 The memories of Phil's decades long award-winning career in journalism (when neutrality was all-important) as he was gripped by the rare neurological condition, Hereditary Spastic Paraplegia (HSP), have been released in a major book 'A GOOD STORY'. Order it now!
Publication of another book, however, was refused, because it was to have included names.