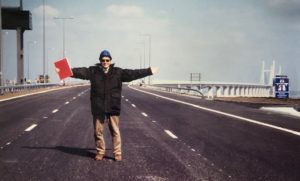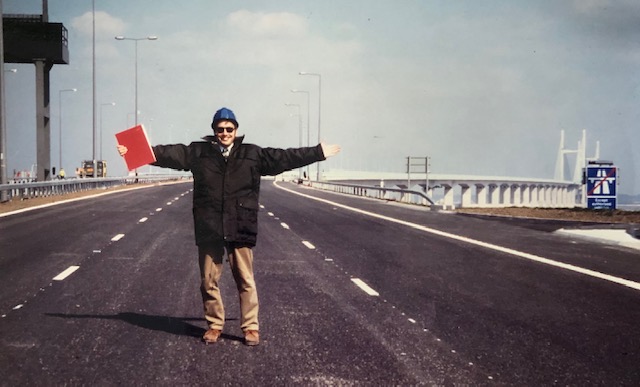 Here our Editor Phil Parry emphasises the significance for all journalists of being neutral, particularly when reporting politics. 
In the past he has described how he was helped to break into the South Wales Echo office car when he was a cub reporter, recalled his early career as a journalist, the importance of experience in the job, and making clear that the 'calls' to emergency services as well as court cases are central to any media operation.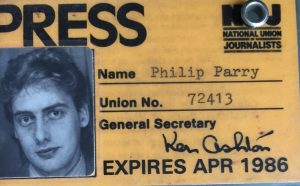 He has also explored how poorly paid most journalism is when trainee reporters had to live in squalid flats, the vital role of expenses, and about one of his most important stories presenting the now-scrapped 53 year-old BBC Cymru Wales (BBC CW) TV Current Affairs series, Week In Week Out (WIWO), which won an award even after it was axed, long after his career really took off. 
Phil has explained too how crucial it is actually to speak to people, the virtue of speed as well as accuracy, why knowledge of 'history' is vital, how certain material was removed from TV Current Affairs programmes when secret cameras had to be used, and some of those he has interviewed.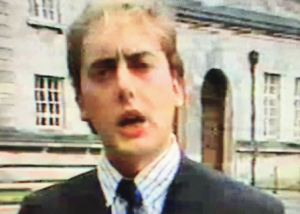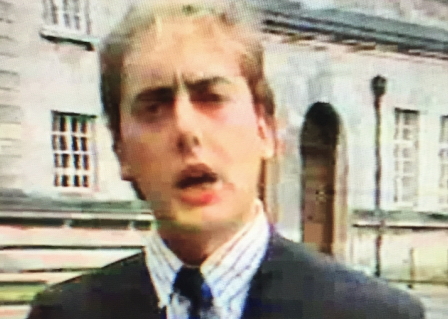 Earlier he outlined why investigative journalism is needed now more than ever although others have different opinions, and how information from trusted sources is crucial at this time of crisis.
it cannot be overstated that impartiality is paramount in journalism.
Unless you are seen as entirely neutral, those who have opposing views will refuse to approach you with the other side of the story offering an alternative opinion.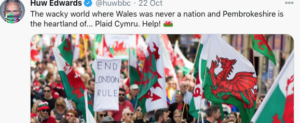 This salient fact was underlined for me at the weekend by a 'news' piece in the taxpayer-funded website Nation.Cymru (NC) which supports Welsh independence, about broadcaster Huw Edwards.
The website 'reported': "Huw Edwards has slammed the Times newspaper for claims about the use of Welsh by the world-renowned chemist Professor John Meurig Thomas".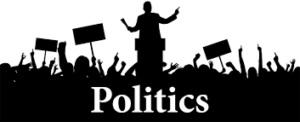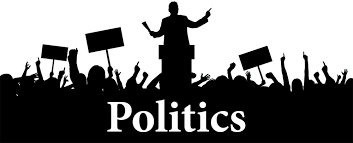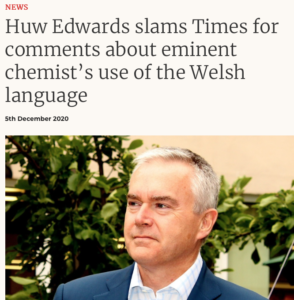 Now I know from long experience in journalism that reporting the use of the Welsh language is highly divisive and it provokes huge abuse, because there are strong views on both sides of the passionate debate.
Strict impartiality is absolutely essential.
The fact it is seen as 'news' by NC that a high-profile newsreader has supported public knowledge of Welsh being used in everyday life, and that it has been written in such a tendentious way, makes the case perfectly.
The Editor of NC, Ifan Morgan Jones, even teaches journalism at a Welsh university!
The truth that the article was, in effect, backed by the taxpayer through the Books Council of Wales (BCW) is even more curious. It was published on the website that Mr Edwards had said (presumably with heavy irony): "Yes, we use our native language in our daily lives simply to thwart others".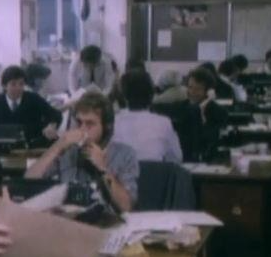 But NC has celebrated Mr Edwards' outspokenness before.
It has in the past published another 'news' piece saying:  "Broadcaster Huw Edwards has protested the BBC's new rules on using social media by unleashing a cascade of Welsh flags".
This article included details of the new guidelines masterminded by BBC Director General Tim Davie which tell presenters:  "If your work requires you to maintain your impartiality, don't express a personal opinion on matters of public policy, politics, or 'controversial subjects'".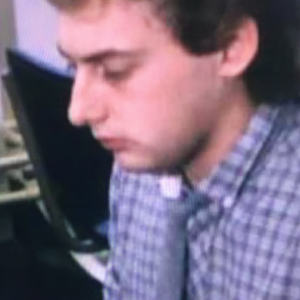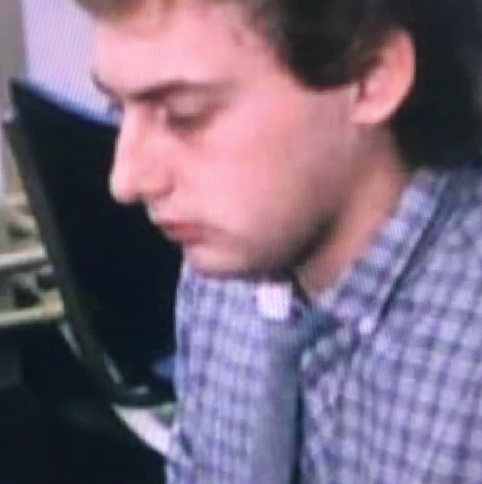 It is especially relevant in the context of what you are now reading, that the guidance covers politics.
Over many years as a journalist I have always maintained this neutrality by angering people in ALL political parties!
It seems to me that you manage to assert your lack of bias by causing the fury of ALL major parties, and in the past I have incurred the wrath of senior figures in the Conservative Party, Labour, Plaid Cymru and Liberal Democrat – mainly (although not always) in Wales.
Indeed they haven't only been people in the major parties; lots of personalities in minor ones too have been deeply unhappy with me!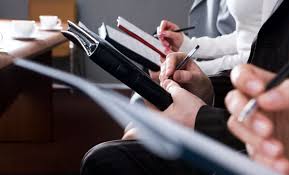 A story, is a story, is a story, as far as I'm concerned, and I am neither OPPOSED to their policies nor FOR them.
My personal views are completely irrelevant to publishing such reports.
An old journalist friend of mine has endured more abuse than me because of the stories he has covered, and said once:  "It's not ME saying it!", and I totally endorse that.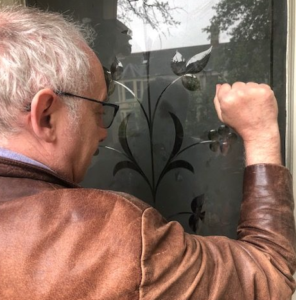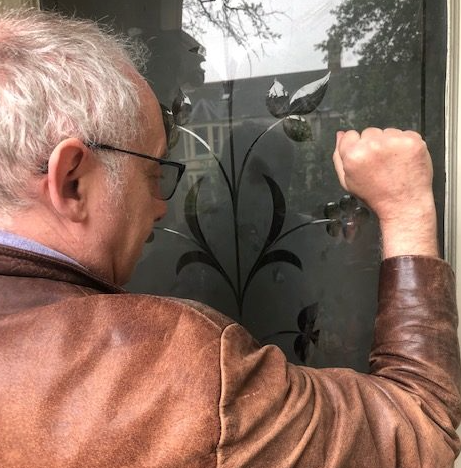 In the past I have been called wrongly, a "bastard", a "liar", a "misogynist", a "little git", and accurately, a "troublemaker", a "nuisance", "irritating", as well as "annoying", by people from all political parties, and warned that I would be 'whacked'.  I have also been threatened with legal action countless times, yet none of the threats have ever come to anything.
It hasn't stopped there either – revisions to my Wikipedia entry were blocked, my achievements as well as those of The Eye were downplayed, and I have been described as "sometimes a TV presenter" by someone calling him or herself 'Sionek', even though I was on television (both in Wales and across the UK) for 23 years and won an award for the best television presenter in Wales!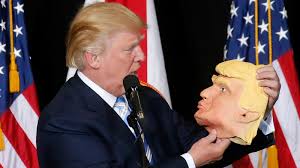 Insults like these have not swayed me from believing that it is a fundamental tenet of journalism to be impartial.
This simple fact is sadly one that has to be emphasised at this time of crisis, it seems, because inaccurate non-impartial fake 'news' is proliferating, not least in America with the defeat of Donald Trump, and his absurd allegation that the Democrats have 'stolen' the election.

So let me say it again – neutrality in journalism means that reporters should NOT support or oppose the policies of Labour, The Conservatives, The Liberal Democrats, the Welsh nationalist party Plaid Cymru, for their own sake, as well as any contentious highly-publicised issue such as, now, the UK Government or the Welsh Government's (WG) schemes to combat Covid-19, or pursue a post-Brexit trade deal with the European Union (EU).
Luckily knowing this basic truth has brought me many awards, but I have endured appalling comments on social media from people who appear to get my own views mixed up with reports on The Eye.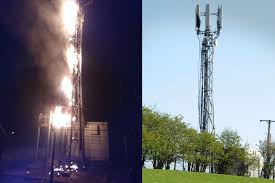 Apart from the issues to control coronavirus/Covid-19, sensitive political matters which I have always treated with enormous care have included taxpayer help for the Welsh language (journalists should not be FOR or against it), and Brexit.
The issue of Brexit, over the last few years, has been a classic example because passions are so inflamed, and this underlines the importance of journalists not supporting or opposing it, because millions of people have been (and still are) in both camps.
It is entirely acceptable to back or be against these measures personally (whatever your job), as well as report the views in editorials or first-person articles, but not (in the case of NC) when a supposedly 'independent' news 'service' funded by the taxpayer claims to serve all "the people of Wales" yet plainly supports Welsh independence, or if the man asking for public money to start a fresh one has stood for Plaid Cymru (PC) yet claims "we will be politically neutral".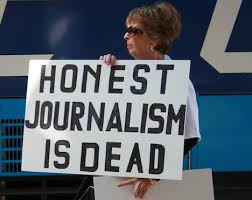 As the Ethical Journalism Network put it recently:  "Neutrality means reporting all sides of an issue without favouring any one of them".
This should be a mantra, particularly when journalists are reporting politics.
The same thing was stressed in the left-wing newspaper and website Tribune with an article headlined:   "How the Media's Fake Neutrality Undermines Journalism", and the Centre for Freedom of the Media, at the University of Sheffield published an article which stated:  "Confronted as we are with the current COVID-19 pandemic, the role of journalism that is guided by a commitment to the truth – and an absolute obligation not to deceive – is more important than ever".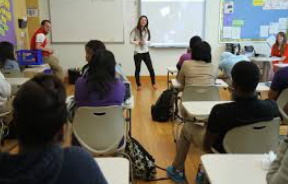 "That commitment must be upheld through the professional discipline and integrity of journalists who can ensure that facts and opinions are not misrepresented".
Young people, it seems, are aware of how important neutrality is in staying true to this integrity, but are worried that it is being eroded.
In the student magazine and website Varsity, one piece declared: "Subjectivity – while perfectly appropriate for editorials, opinion pieces, columns, and blog entries, and occasionally for analyses and features, given that readers are informed that the ideas represented therein are not neutral – has no place in news reporting".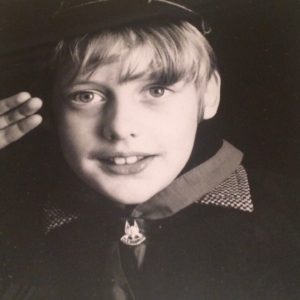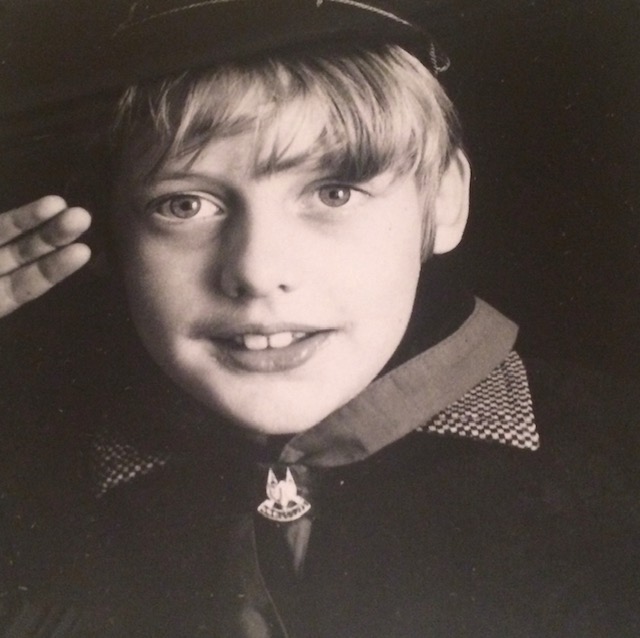 An American journalism teacher stated: "In my class, at least, student journalists are disappointed by what they see as a lack of neutrality in political reporting, particularly on social media".
Perhaps the truth is clearer to younger people than to others – that not favouring one side or the other is more important today than ever.
If only a certain Welsh website appreciated that..!
Tomorrow – more alarming revelations about a top Welsh rugby pundit who has been accused of being 'so thick' and 'close to a conspiracy theorist'.
The memories of Phil's astonishing 37-year award-winning career in journalism when neutrality has been central, as he was gripped by the rare neurological condition Hereditary Spastic Paraplegia (HSP), have been released in a major book 'A GOOD STORY'. Order the book now!