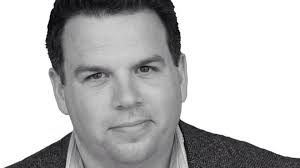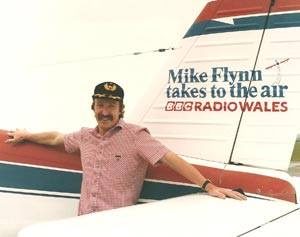 The Editor of the only national English language radio station in Wales has been condemned by one of the broadcaster's leading former presenters for putting out "spin" after 40th birthday celebrations, ignoring the "dismal" listening figures, and "snubbing" the biggest town north of the valleys, The Eye can reveal.
Mike Flynn who presented a daily programme on BBC Radio Wales (RW) for 11 years until 1989, and has been described in Wikipedia as one of the foremost presenters on the station, has told us that Wrexham was omitted from fanfare about the anniversary Outside Broadcast tour, even though it has a population of more than 61,000.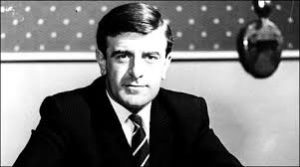 Wikipedia says about RW:  "The … main presenters for the first decade were Mike Flynn, Vincent Kane, Noreen Bray and Alun Williams".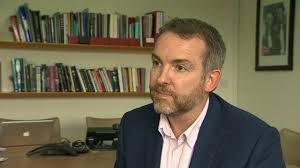 Mr Paterson is in charge of RW as it has reached the lowest weekly listening figures on record at 317,000.
Yet soon after his appointment two years ago he had stated internally and externally to media executives that he would achieve 83,000 more by this point – some believe he said it would reach 500,000.
Despite this, many former staff created special Facebook pages to celebrate the 40th anniversary birthday party of RW, where pictures of presenters past and present were posted.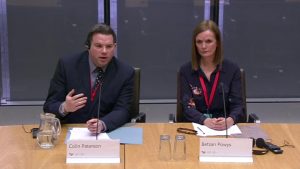 One said:  "At the Radio Wales @bbcradiowales 40th birthday party last week with former colleagues and friends… great days. Great night".
Mr Paterson says in the Press Release put out by BBC Cymru Wales following the celebrations, to which Mr Flynn takes great exception:  "Radio Wales has been a part of the social fabric of Wales for forty years. Alongside BBC Radio Cymru (The Eye – which has increased its audience figures) it has played an important role in capturing the nation's stories, news and views. From the whole team at BBC Radio Wales we want to say thank you to our listeners right across Wales for their loyalty and support.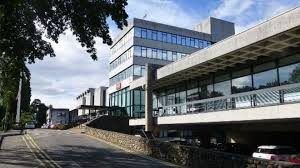 "And as we mark our fortieth year, the station is attracting the biggest names in broadcasting (The Eye – Mr Flynn claims few have heard of them), producing more content from different parts of Wales (The Eye – Mr Flynn says there is little from North East Wales) and working with partners to bring great programmes to audiences across the country (The Eye – Mr Flynn says RW is not a truly national station), and this shows no signs of slowing down."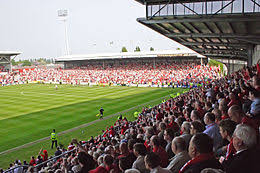 Mr Paterson adds:  "Radio Wales is this week marking its 40th birthday by embarking on a week-long tour of Wales, visiting Aberdare, Barmouth, Connah's Quay and Llandrindod Wells where the station's much-loved presenters will broadcast special editions of their shows (The Eye – but apparently not visiting Wrexham)".
Connah's Quay is a small community straddling the old A55.
There is also particular anger among fans of Wrexham FC that they are ignored by RW.
On the fans' website, one posted:  "As long as Radio Wales is based in Cardiff we will never get much attention.  A station for North Wales and based in the area is the only answer".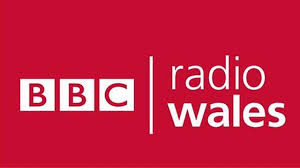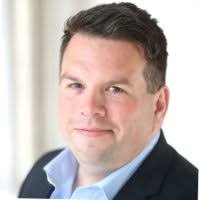 We have shown how Mr Flynn has sent an earlier email to Mr Paterson demanding he step down after disclosure of the most recent listening figures, saying his position is now "untenable" and coverage of key events in North East Wales has been "downgraded".
But in the email seen by us, he has also called for the departure of Mr Paterson's chief.
Mr Flynn wrote: "I also now call for the resignation of BBC Cymru Wales Director Rhodri Talfan Davies".
He said RW has been "dumbed down" and presenters are being employed "who few have heard of".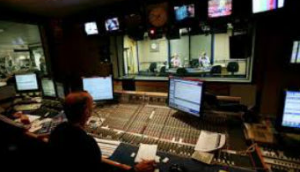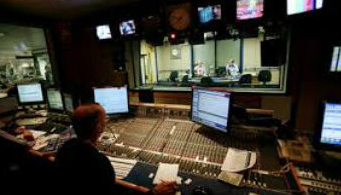 The email, in which recent reports on The Eye were mentioned, was also sent to the Director General of the BBC in London, leading politicians in North Wales as well as media outlets.
In his hard-hitting message to Mr Paterson, Mr Flynn stated:  "You have presided over massive changes at Radio Wales, and dumbed down the station, but none of them have boosted listening numbers which now stand at a record low.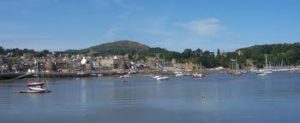 "You have not redressed the historic imbalance at Radio Wales which has always favoured South Wales but does nothing for North Wales…
"Coverage of Wrexham FC matches has been downgraded.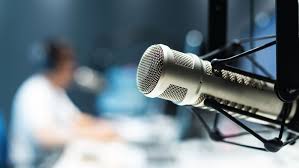 "You have brought in so-called famous people who few have heard of, and who have only tenuous links to Wales.
"Entertainment programmes now secure higher audience figures than news programmes."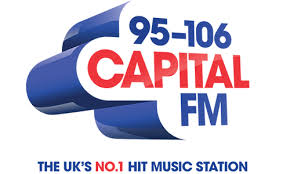 He wrote "… your position (is) completely untenable" and added "… you have brought in a number of B-list 'celebrities' to present programmes, but this has done nothing for the audience figures".
"You have stated that you were a highly-successful producer at Red Dragon and also at Radio Wales when the audience figures were much higher.
"You have failed to repeat this performance."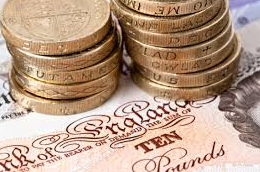 Mr Flynn pointed out in his email the importance of the licence fee payer in the unfolding drama: "I should remind you that it is the public who pay your salary through the licence fee.
"I have no personal agenda – my background speaks for itself – but I have sat on many boards about increasing audiences for local radio, among them at BBC Radio Leicester and the BBC Asian network, so I speak from experience."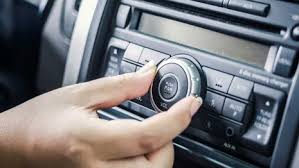 In contrast to the most recent RW listening figures, BBC Radio Cymru has pushed up its audience.
The data showed it had 119,000 listeners between July and September, an increase of 7,000 on the previous quarter and up 18,000 on the same time last year.
Among Wales' commercial radio stations, there were also increases.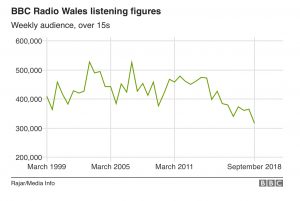 Listening figures rose at Capital South Wales, Heart South Wales and Swansea Bay Radio compared with the previous quarter.
Yet a positive gloss has been put on the statistics by BBC Wales.
A spokesperson said:  "We analyse these figures to ensure we continue to offer the best possible content for our audiences. Radio Wales is a vitally important part of BBC Wales' provision and that's why just this week we've extended the FM availability of Radio Wales to an extra 400,000 people".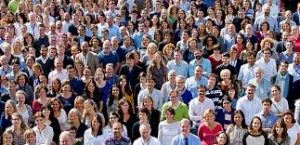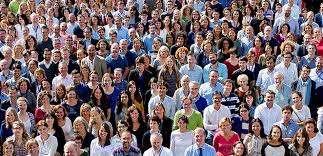 The media official said the statistics were a "helpful snapshot of live listening".
Perhaps Mr Flynn might also believe this is 'spin'.
Next Monday The Eye overhears a possible discussion between Mr Davies and Mr Paterson about how the former presenter is 'shooting at them with musket balls'.
Check your knowledge of today's events as revealed over the last few months on The Eye, with our brilliant interactive quiz: [viralQuiz id=1]