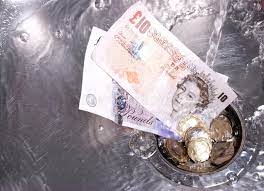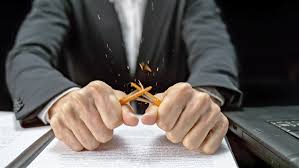 Aviation experts have reacted with horror to news that troubled Cardiff Airport (CA) which was bought using taxpayers' money for £52 million when another in Scotland was purchased for £1, is to receive a further £42.6 million of public funds with the same amount written off.
When the shock details about the extra money for CA were revealed, one flight specialist told The Eye:  "This bailout is money down the plug hole. Cardiff Airport suffers from being in the wrong place to generate mass traffic, because it is the best part of an hour from the Severn crossing where most of the passengers will travel from. It has only ever been a bucket and spade summer charter airport despite claiming to be international via an expensive KLM link to Amsterdam, and has failed to attract the likes of Ryanair or Easyjet who have bases at Bristol".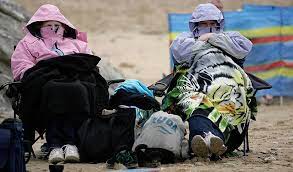 It is also set against a disturbing background, as passenger numbers at the airport have dropped massively since the start of the pandemic.
It appears that officials have put their faith in more low-cost budget airlines such as the Hungarian Wizz Air (WA), but when this flight was announced the aviation expert told The Eye:  "The reality is this is just one 200 seater Airbus 321 serving the bucket and spade brigade".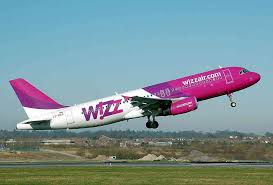 But budget airlines are facing a gloomy future, with a huge downturn in trade caused by the pandemic.
WA posted an 81 per cent dip in passengers during January against more than 3.1 million in the same month of 2020, while capacity was cut by 73 per cent to 940,410 seats.
People on social media have also been sceptical, with one onlooker saying:  "Wizz is a low-cost disruptor airline".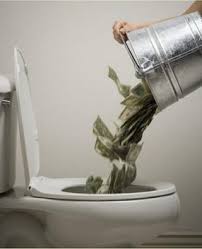 Eion Coates, the head of aviation at the European Transport Workers' Federation (ETF), had a slightly different view about WA than the mainstream media in Wales. He told AeroTime News (ATN): "Our biggest concern is that the company (WA) has both the money and the time to pick up all domestic routes that are now open in Europe".
The alarming report about WA in ATN included allegations from a former pilot with the airline, that some of his colleagues had been sacked, as well as other flight crew having their salaries cut by 25 per cent, after letters were sent signed by managers at their headquarters in Budapest. Yet it seems that many people were reluctant to take WA to court as they were hoping to get their positions back in the cockpit, after an 'assessment'.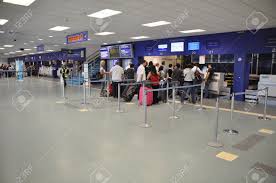 The news that more taxpayers' money is to be pumped into CA, comes at a difficult time for the airport.
Andrew Smith (a former worker at CA for 19 years) said on Facebook (FB) that CA was "Once a thriving airport with many overseas carriers", adding:  "Now they have 3 or 4, which are just bucket and spade flights…….sad times".
A further FB message from a different person was sent directly to CA and also highlighted the problems, stating angrily:  "I resent flying from Bristol..".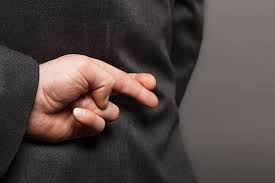 Another aviation specialist posted on social media about CA that "the situation is dire…the survival of the airport as a Civil concern is dependent on how long Mr Drakeford (Mark Drakeford – the First Minister of Wales [FMW]) is willing to pump our money into the place – plus a bit of luck" with a worried face emoji after the disturbing message, and a few weeks ago the departure board at the airport showed only TWO flights.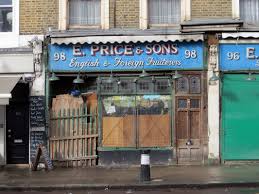 Yet in December 2012, the First Minister of Wales (FMW) at the time, Carwyn Jones, had said, when the airport was purchased by the Welsh Government (WG), that it should make a "return to the Welsh taxpayer". Plaid Cymru (PC) welcomed the announcement as well, and declared that CA needed to be a "shopfront" for Wales, but the Conservatives (C) demanded evidence that nationalisation would provide value, and the Liberal Democrats (LD) warned it would become a "money pit" for public funds, which may, now, have been borne out.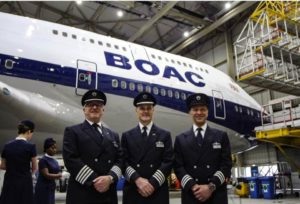 The last 747 (Jumbo Jet) has gone, leaving CA virtually empty, but it is a disaster too for the maintenance base next door, as it used to look after the fleet of 30 747s which has now been scrapped, meaning a huge plunge in future work.
There will be 120 fewer engines plus replacements to maintain, and the nearby facility at Nantgarw will also be severely affected – it is likely that the pilots and the long haul cabin crew could now be facing redundancy.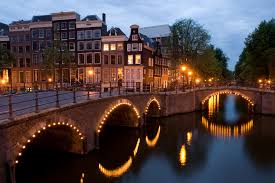 The airport has been less than successful, and the Dutch airline KLM has confirmed it suspended flights from Amsterdam to Cardiff.
The worrying news about extra funding, also puts centre-stage the airport's bizarre link-up with a state-controlled airline from a country accused of supporting terrorism, which was reported with extraordinary fanfare in the mainstream media in Wales, and announced with the same enthusiasm by senior politicians.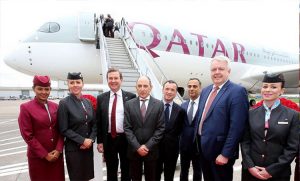 But the tie-up with Qatar Airways (QA) has proved problematic for CA, and the UK Government has also told potential travellers to the country they faced major risks, and it stated on its advice website:  "Terrorists are likely to try to carry out attacks in Qatar". Eight sovereign nations around the world have severed diplomatic ties altogether with Qatar and in July 2017 it was reported that the state had been cut off by some of its neighbours over alleged terrorist support.
Qatar denies backing groups linked to Islamic State (IS) although it does admit it supports the Muslim Brotherhood.
The emirate had refused to comply with an initial list of 13 demands, saying it would not agree to any measures that threatened its sovereignty or violated international law. Yet it was told by its neighbours that they wanted it to accept six broad principles on combating extremism and terrorism.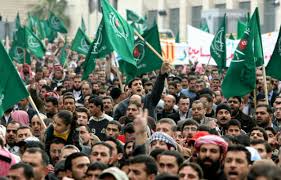 Qatar also hosted the ousted ruler of Sudan, Omar al-Bashir, who was convicted of corruption in a Sudanese court on December 14 but he seems unlikely to be extradited to stand trial for overseeing genocide in Darfur. It kept silent too as hundreds of thousands of Algerians protested, chanting "the people want the regime to go". Hundreds of millions of dollars in 'aid' money has been given as well by Qatar to Hamas, the group which holds sway in the Gaza Strip, and which has been designated by the USA as a terrorist organisation.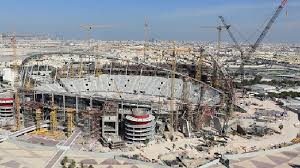 Meanwhile Qatar's successful football World Cup bid has prompted major questions too, putting under more strain the relationship with CA. The Sunday Times, has disclosed that the tiny desert state had secretly offered £400 million to FIFA just 21 days before the worrying decision was announced to hold the 2022 football World Cup there.
Money seems to be central for CA as well, after the horror expressed by experts that it is to receive another £42.6 million with the same amount written off, following the controversial news that it had been bought using the public purse for £52 million…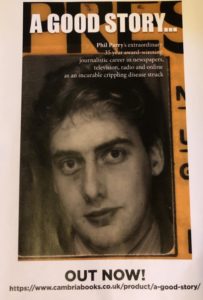 Tomorrow – our Editor Phil Parry looks at why questions may be raised about the taxpayer supporting a controversial website which promotes Welsh independence, in the light of opinion polls which indicate political parties opposed to nationalism in Wales could triumph at the next elections.
The memories of his astonishing 37-year award-winning career in journalism (which did NOT involve welcoming news of an airport linking up with a contentious state airline) as he was gripped by the rare disabling condition Hereditary Spastic Paraplegia (HSP), have been released in a major book 'A GOOD STORY'. Order the book now!