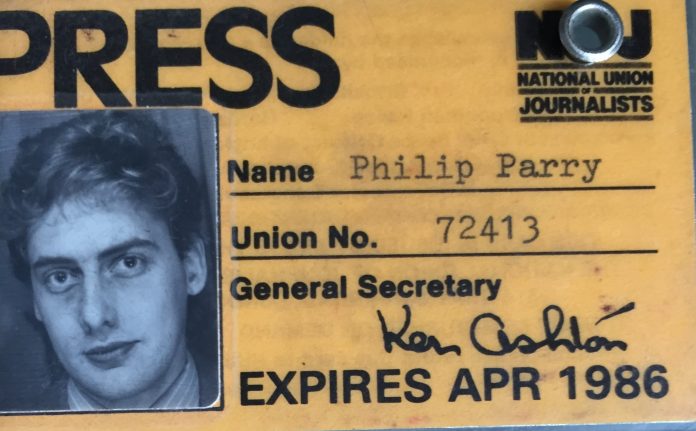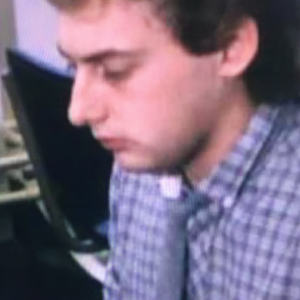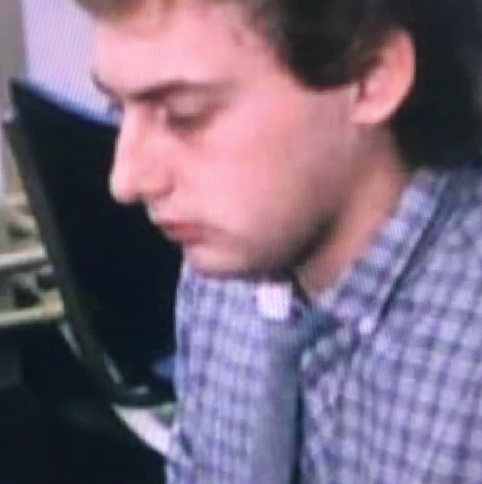 Here our Editor Phil Parry looks at how people who have been caught out committing terrible actions, will invariably claim THEY are the victim – ignoring those who have suffered as a result of what has been done. 
Earlier he described how he was helped to break into the South Wales Echo office car when he was a cub reporter, recalled his early career as a journalist, the importance of experience in the job, and making clear that the 'calls' to emergency services as well as court cases are central to any media operation.
He has also explored how poorly paid most journalism is when trainee reporters had to live in squalid flats, the vital role of expenses, and about one of his most important stories on the now-scrapped 53 year-old BBC Wales TV Current Affairs series, Week In Week Out (WIWO), which won an award even after it was axed, long after his career really took off.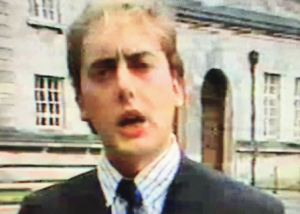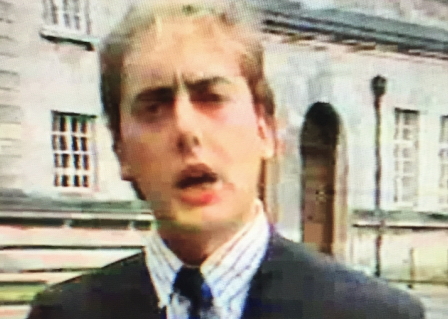 Phil has explained too how crucial it is actually to speak to people, the virtue of speed as well as accuracy, why knowledge of 'history' is vital, how certain material was removed from TV Current Affairs programmes when secret cameras had to be used, and some of those he has interviewed.
He has disclosed as well why investigative journalism is needed now more than ever although others have different opinions, how the current coronavirus (Covid-19) lockdown is playing havoc with media schedules, and the importance of the hugely lower average age of some political leaders compared with when he started reporting.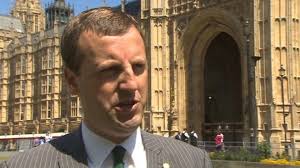 It amazes me how people who have been exposed for doing appalling things always believe THEY are the ones who are victims, not those who have suffered because of what they have done.
This basic truth was underlined to me by the reaction of formerly Plaid Cymru (PC) now Independent (I) MP Jonathan Edwards after he had attacked his wife.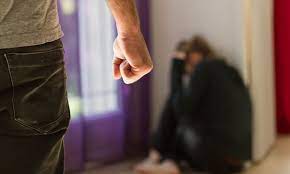 In the weeks following the police caution for what he did last year, Mr Edwards said in a Facebook (FB) post:  "Life's journey can take you to very dark places, but you have to keep faith there's light at the end of the tunnel".
But it might, perhaps, be pertinent to ask, what about the wife he assaulted? Is there "light at the end of the tunnel" for her?!

Or then there is the crook exposed by The Eye called Howard Williams who changed his name to James Daniels, and has defrauded countless innocent people of money during his escapades, which have included posing as an 'Estate Agent'.
The website's journalists have shown how over 10 years Williams'/Daniels' jail sentences totalled four years four months, involved 25 counts of deception, and he has been made bankrupt three times.
However he minimised his crimes, and, of course, claimed that HE was the victim, saying:  "… when I was younger I did spend a short while in prison for fraud in the UK",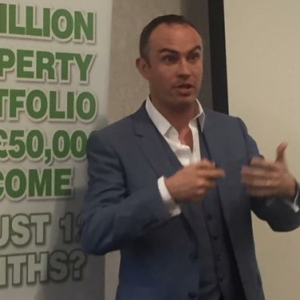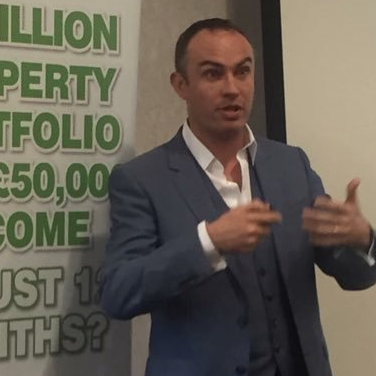 After conning people into thinking he was an 'Estate Agent',  on one property website, the anger of an individual is clear:  "He (Williams/Daniels) makes you pay circa £10k deposit and then disappears into the sunset".
At a property event in the South of England The Eye were told that an investor had lost £30,000 to him.
But in one tirade against me personally, as the Editor of The Eye, he wrote:  "You write total lies about people (The Eye – we only report facts), bully to the point of harassment and suicide, and will not answer a direct email? This is not journalism this is a mixture of Phil Parry (The ex journalist) and (others) you are pure scum!!!!! Let it be publicly known that The Eye does NOT care about people it just lies to make fictitious stories up. BULLYING, LIES, MENTAL HEALTH ABUSE TO NAME BUT A FEW!!!!!".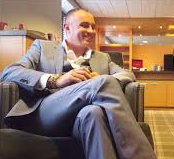 In another he said: "I am have contacted you (sic) numerous times before asking why you consistently, stalk, bully and harass me? … You so far have asked the following for comments:
Thief
Abuser (The Eye have never said Williams/Daniels is an abuser). 
Liar
Sex Offender (The Eye have never said Williams/Daniels is a sex offender).
Drug user (The Eye have never said Williams/Daniels is a drug-user, just that he has dealt in illegal drugs).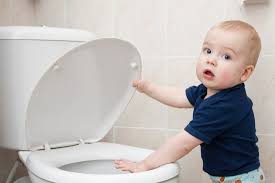 Despite all of this, Williams/Daniels sees himself as the victim of a campaign to besmirch his good name, and has even asked a specialist company how to "get rid" of the "negative" stories about him on the internet.
He wrote:  "When I google James daniels spain or James Daniels property or James Daniels murcia a load of website links appear for the-eye.wales which are negative reviews and not true (The Eye – nothing is untrue). How do I get rid of these an(d) how much does it cost? Also how long does it take?".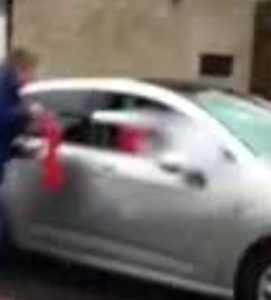 Another tactic often utilised in a bid to prevent the truth from coming out, has been employed by the controversial rugby pundit with The BBC Jonathan Davies, who The Eye has reported used foul language to abuse publicly a fan, called others "bell ends", and was filmed spraying a fire extinguisher into the face of a celebrity friend, when he accused me of "negative journalism".
But perhaps the greatest exponent of the black art of turning attention away from his awful actions, on to those that have highlighted them, or been victims of them, is Donald Trump.
Even though he has been caught out innumerable times committing appalling errors, and making people suffer, Trump believes HE is the victim of a campaign to undermine him.
In May 2017 he said:  "Look at the way I have been treated lately, especially by the media.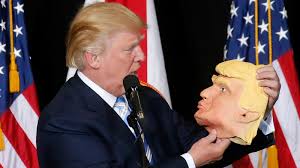 "No politician in history, and I say this with great surety, has been treated worse, or more unfairly."
After it emerged his team had been holding irresponsible discussions with Russia, and he was impeached for trying to get dirt on a political opponent with the leader of a foreign state, he said: "One of my people came up to me and said, 'Mr. President, they tried to beat you on Russia, Russia, Russia.' That didn't work out too well. They couldn't do it. They tried the impeachment hoax. That was on a perfect conversation. They tried anything. They tried it over and over. They'd been doing it since you got in. It's all turning. They lost. It's all turning. Think of it. Think of it".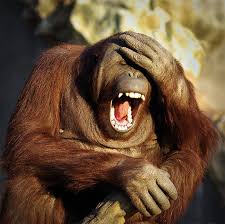 Unfortunately Trump, Williams/Daniels, Edwards and Davies are just some of many examples where the real people who have suffered because of what they have done, appear to be overlooked, as the perpetrators absurdly claim that THEY are the real victims.
They are not…
Tomorrow – more disturbing revelations about Wales' biggest airport.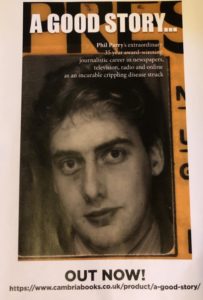 Phil's memories of his remarkable decades long award-winning career in journalism (including exposing people who then claimed they were 'victims') as he was gripped by the rare disabling condition Hereditary Spastic Paraplegia (HSP), have been released in a major book 'A GOOD STORY'. Order the book now!