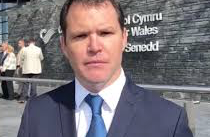 A Welsh Government (WG) minister at the time, used social media to condemn Wales' only national English-language radio station saying the breakfast programme "just can't deliver", highlighting his earlier criticism that it was not a "serious news programme", and his demand for more 'challenging' journalism, it has emerged.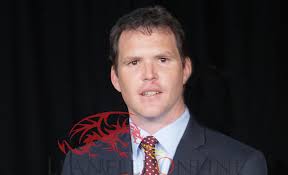 Lee Waters MS, the Deputy Economy Minister in Wales wrote on Twitter about last week's election: "I think Radio Wales would be better off putting party leaders on a phone-in. The new style Breakfast programme just can't deliver the type of tough interview an election campaign demands".
In the past, Mr Waters has said publicly he is worried by what has happened and that there should be 'serious' as well as 'challenging' journalism at breakfast time on BBC Radio Wales (RW).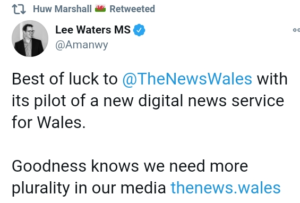 He also objected to the decision to drop the Good Morning Wales (GMW) programme.
Mr Waters quoted approvingly a call for "…serious, challenging journalism and consistently high-quality radio programmes which make politicians nervous…"
He has tweeted to BBC CW after the schedule including 'Breakfast with Claire Summers' was announced which replaced Good Morning Wales (GMW): "Really concerned about this – absolutely nothing against Claire, but plenty against magazine format. We need agenda-setting news & scrutiny in this slot. You're a national public service broadcaster. Where else are we going to get it?".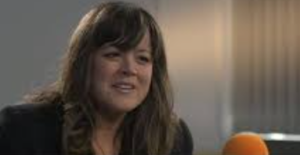 The objections of Mr Waters were then adopted by the WG, which has expressed concern at the changes to Ofcom – the external regulator of the BBC's television, radio and on-demand programmes.
It said: "We feel that as a public service broadcaster, with a duty under its latest charter to reflect the nations, that they have an obligation to provide serious news and scrutiny. Just as BBC Scotland and BBC network do".

Mr Waters (himself a former producer on GMW) said the changes meant there would be "no serious news programme"  broadcast at breakfast time.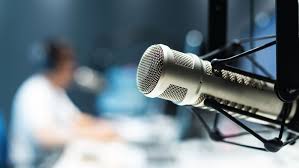 He has often used social media to comment on the state of the media in Wales.
Mr Waters has stated on Facebook (FB) about a new Welsh newspaper called The National (TN): "Well I've just bought a copy and think its pretty dull", which was ironic as he had wished an earlier 'pilot' "Best of luck".
Evidently he also thinks the morning broadcast at RW is 'pretty dull' too, after he stated on Twitter that the breakfast programme "just can't deliver".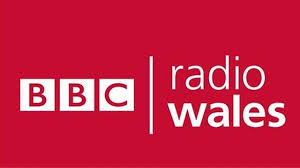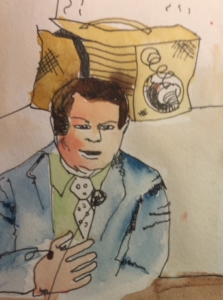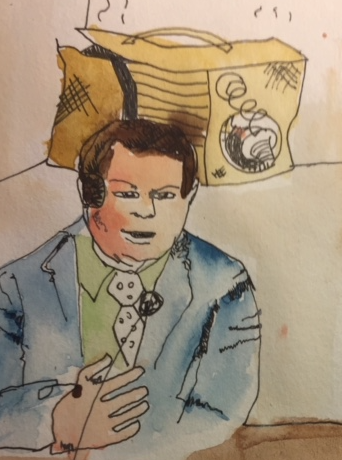 But RW has been in the firing line before.
For many staff at BBC CW, the relationship between Mr Paterson and the married Mrs Owen, represented a huge potential conflict of interest because Mr Davies' officials had commissioned a RW programme hosted by her, called 'Sunday morning with Lucy Owen', and media executives both inside as well as outside the corporation have told us that they were worried about their partnership's possible impact on the process.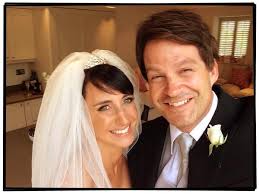 Meanwhile the RAJAR figures for the numbers listening to RW have also been controversial – showing as they have that they were at record low levels.
In 2020 they revealed a slight increase on 2019 but a substantial drop compared with two years earlier, a massive decline on the year before that, and how more than 40,000 listeners had been lost in one three month period, despite a huge amount of money being spent on new schedules.
They also showed that the total listening hours were 2,667,000, down from 3,074,000 in September 2019 and the market share was just 5.5 per cent.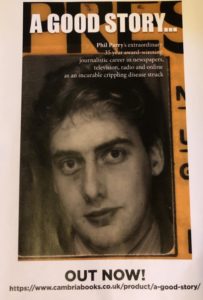 Clearly audience statistics like these are not the only source of concern, after a Welsh Government (WG) minister, used social media to condemn RW, highlighting his earlier criticism that the breakfast programme was not a "serious news programme", and his demand for more 'challenging' journalism.
Tomorrow – our own particular take on the Welsh MP who was forced to resign after a Labour reshuffle described as 'botched' in the UK media, following the party's disastrous British election results. 
Our Editor Phil Parry's memories of his extraordinary decades long award-winning career in journalism (23 of the years at the BBC) as he was gripped by the rare disabling condition Hereditary Spastic Paraplegia (HSP), have been released in a major book 'A GOOD STORY'. Order the book now!