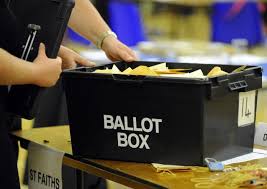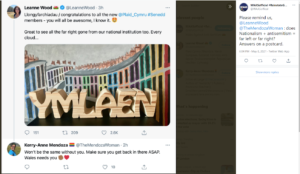 A social media message from the former leader of the Welsh nationalist party who lost her seat in the election last week, and which was supported by an extreme left wing commentator who called a senior politician a "Scab", has been condemned by an anti-Semitic opposition pressure group, it has emerged.
The tweet that it was "great to see all the far right gone from our national institution too. Every cloud…" was issued by the one-time leader of Plaid Cymru (PC) Leanne Wood, who lost her Rhondda seat for the Senedd Cymru/Welsh Parliament (SC/WP) in what otherwise was a very humdrum election on Thursday.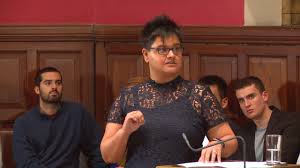 Support for Ms Wood came from a controversial left wing activist who's a member of the headline-grabbing Welsh independence movement Yes Cymru (YC).
The supporter, Kerry-Anne Mendoza, said: "Won't be the same without you. Make sure you get back in there ASAP. Wales needs you" with a black power emoji, and a heart after the remark. But an angry, ironic comment soon followed from Wales Against Anti-Semitism (WAAS): "Please remind us, @LeanneWood @TheMendozaWoman : does Nationalism + antisemitism = far left or far right? Answers on a postcard".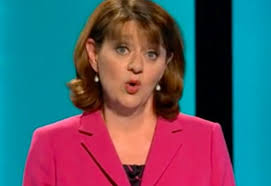 These tweets are also set against an intriguing background, with Ms Wood's champion, Ms Mendoza, no stranger to alarming headlines herself in the past. She was accused by supporters online of being "mad", and "thick", for 're-tweeting' an article by a politician who had been cautioned by the police for assaulting his wife, and has accused of being a "Scab" the MP for Bristol West Thangam Debbonaire (the Shadow Secretary of State for Housing) who defended the police at recent Bristol 'Kill The Bill' riots.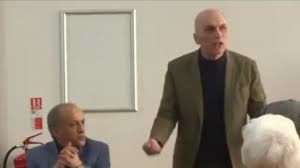 In another incident, Ms Mendoza 'retweeted' a comment from scandal-hit former MP Chris Williamson saying:  "The truth is Zionism is a racist, warmongering, supremacist ideology. We need to stand together to defeat it wherever it exists, because it's the enemy of peace", and in the same tweet Mr Williamson said Leila Khaled was 'eloquent', but the movement involved in the Ms Wood episode (WAAS) then asked furiously online: "Why is @YesCymru's Kerry Ann Mendoza retweeting Chris Williamson's glorification of a convicted terrorist?". The message was also sent to the Board of Deputies of British Jews (BDBJ), as well as several well known mainstrem journalists.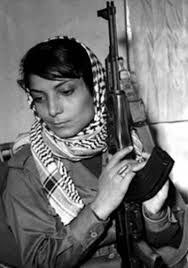 Ms Khaled was a member of the Popular Front for the Liberation of Palestine (PFLP), and came to public attention for her role in the TWA hijacking in 1969, and one of the four simultaneous hijackings the following year. They were part of the campaign of Black September in Jordan.
Yet it has not simply been this event for which Ms Mendoza has made the news. Our journalists showed how earlier this year YC had announced it was to launch an inquiry into the alleged anti-Semitism of Ms Mendoza, after she had tweeted the phrase Arbeit Macht Frei (Work Sets You Free) which was emblazoned above the gates to Auschwitz. Yet we disclosed that the announcement of an 'investigation' was made to a senior journalist months after the remark was made online.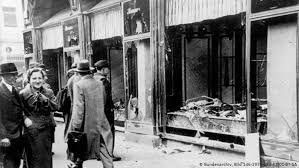 In August Ms Mendoza wrote: "Get Brexit done Build, build, build, Jobs, jobs, jobs Arbeit macht frei". But it was only six months later that the chair of YC, Sion Jobbins (see story next week, after he was 'interviewed' by ITV Cymru Wales' Ellie Pitt), said the organisation would discuss the issue.  He stated:  "We will be discussing the matter (her alleged anti-Semitism generally) as a committee in conjunction with our new diversity and inclusion lead officer who will be starting work for us on Monday (February 15)". Despite this 'discussion' about Ms Mendoza, the message from Mr Williamson which she 'retweeted', came the day afterwards, and the outrage of WAAS was four days later.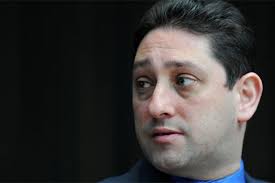 Ms Mendoza joined YC in the Autumn, shortly after moving to Wales from her home city of Bristol, and her account tweeted news of her membership to its 59,000 followers. Former Cardiff Council leader, the SC/WP candidate for Cardiff Central Rodney Berman said of her joining YC:  "The decision to admit and then publicly welcome this individual raises serious questions regarding the priorities and values of YesCymru (whose officials labelled Ms Mendoza "a rock star").Quite frankly, it's appalling".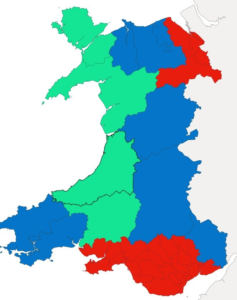 She was suspended briefly from Twitter following complaints about another post in which she compared those attending the Jewish Labour Movement's conference to "white supremacists", and following the then Labour leader Jeremy Corbyn's defeat at the polls in December 2019, she suggested that those who opposed Labour over anti-Semitism would be attacked.
Ms Mendoza also accused (Jewish) writer and columnist Jonathan Freedland of "manufacturing" the 2019 General Election result. In January 2020 she claimed celebrations over the completion of Brexit could turn into a  "21st century Kristallnacht". When the Jewish Chronicle (JC) raised concerns about Ms Mendoza's appearance at a Labour party meeting, she tweeted: "Black woman can't talk about racism, says white man".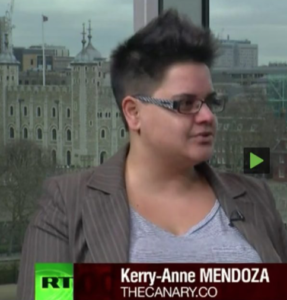 Ms Mendoza has, too, appeared more than once on the state-backed television station, Russia Today (RT) which is accused of being a mouthpiece of the autocratic Russian leader Vladimir Putin, and has played host to the conspiracy theorist in Wales, Anna Brees. For the programme On Contact, Ms Mendoza said she wanted an "alternative media". She was interviewed, too, by Max Keiser on his RT show The Keiser Report, and declared that austerity is a "fig leaf" designed to conceal aggressive neoliberal policies.cont
However the organisation she joined, YC, has also been in the news. It announced in a tweet which has now been deleted, that "Open assaults on Welsh democracy have led to (its) remarkable growth", linking the comment to an article in the Herald.Wales by the contentious MP for Carmarthen East and Dinefwr, Jonathan Edwards, who accepted a police caution after attacking his wife.
One stated:  "It's infuriating. Yes Cymru are doing so much very well, then they just undermine all the good stuff with unnecessary stupidity/lack of sensitivity. They have the money to hire people now to do a better job". Another proclaimed: "I've got very mixed feelings about the MP in question but the timing of YC is absolutely mad. Are they thick? Why do they keep making mistakes like these? They need to start having people who know what they're doing."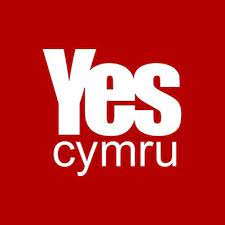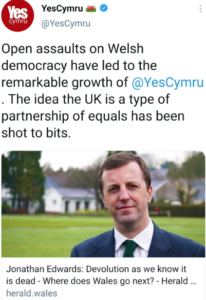 A further comment was: "In (sic) going to say it AGAIN because it is DOING MY HEAD IN, why does Jonathan Edwards, who admitted he was GUILTY OF ASSAULTING HIS WIFE, still have influence in Plaid Cymru and @YesCymru? And why has the latter PLATFORMED HIM TODAY AFTER THE WEEK WE HAVE ALL JUST HAD?"
PC has been engulfed by controversies, too, with Mr Edwards at the centre of the storm. The party suspended the MP for a year in July following the attack on his wife, meaning he must sit as an independent MP until at least 2021, and a disciplinary panel ruled that any lifting of the suspension depended upon the MP demonstrating "he has undertaken a period of self-reflection and learning to address his actions".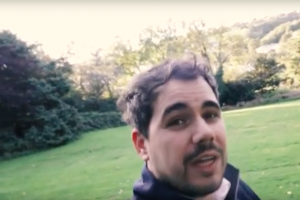 Even so, PC has been accused of continuing a "close relationship" with him, after it emerged that he had campaigned with PC councillors and used the same adviser as the party leader, following the suspension. Rob James, leader of Carmarthenshire County Council's (CCC) Labour group, raised "serious doubts" about the nature of the suspension, saying that it was just a "PR stunt".
However, like Ms Mendoza and the party Ms Wood once led (PC), YC has also hit the headlines before, and has recently released a sexist video in support of its cause (which was again deleted). It was possibly one of the 'mistakes' referred to in the online complaint.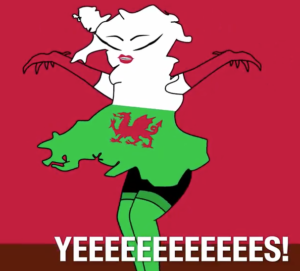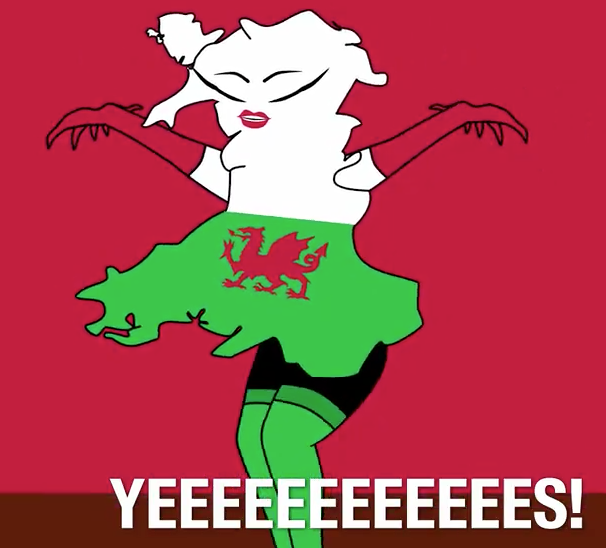 In January the organisation released the video promoting Welsh independence which featured a pair of cartoon women's legs in stockings, and one critic on social media said: "fire the pig that designed it". It displayed the cartoon of a woman wearing stockings and red arms, with a map of Wales for her body and screaming "YEEEEEEEEEEES" in the caption below.
But it was slammed on Twitter, with one critic saying:  "I find it astonishing – and cowardly – that @YesCymru have merely deleted that sexist, appalling video from last night and not acknowledged the disgust felt by their membership and apologised for the offence caused, not to mention the damage sustained to the campaign". Another said in reply to YC: "Never mind the booklet, burn that fucking sexist animation and fire the pig that designed it".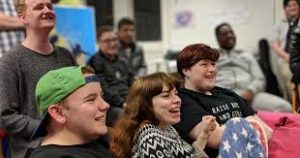 The controversy also came hard on the heels of it being divulged on The Eye that splits were emerging in YC, with one angry supporter tweeting that he had cancelled his membership, while another showed his fury after claiming the group had 'liked' a tweet from a right wing party, which it had also re-tweeted.
Yet the organisation has long made headlines for the wrong reasons, and appears to be offering highly questionable information. YC has claimed that opinion polls report support for Welsh independence among younger people is "around 40-50 %" saying: "Independence is becoming common sense view within young people in Wales.". The truth is that recent opinion polls suggest the figure among younger people is far lower than this, and also make clear that the vast majority of people in Wales support Welsh parties which are opposed to independence.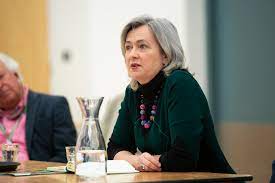 However PC, has also been in the news, with anti-Semitism at its heart. In March, following a 'review' into anti-Semitism, its Westminster leader Liz Saville Roberts MP, said the rules were "insufficiently robust", and she recommended the party's definition of anti-Semitism be updated, with the handling of complaints changed. PC election candidates were also to undergo training on combating anti-Semitism. But the Board of Deputies of British Jews (BDBJ) accused PC of choosing a SC/WP election candidate who "repeatedly shared antisemitic tropes".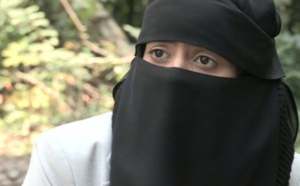 WAAS again became involved, and tweeted: "In publishing the report, (into remarks by PC candidate Sahar Al Faifi) it's a shame @LSRPlaid@Plaid_Cymru & the Chief Executive didn't take the opportunity to acknowledge the Party's own history of virile antisemitism – the most notable example being that of founder Saunders Lewis & the need to apologise and make amends". Yet it appears that the Twitter account of WAAS had been blocked before this by Ms Wood.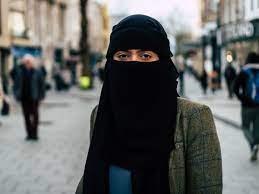 Ms Al-Faifi was to continue to stand as a candidate for PC as a South Wales Central list candidate in last weeks elections, only being the subject of the 'review', which aimed to ensure there was a 'zero-tolerance' approach to anti-Semitism within the party. But after the BDBJ was alerted there were calls for her expulsion from PC. One Twitter post in June had linked US police violence to Israel. The BDBJ said the decision to allow her to seek election sent a message that "anti-Semitism is tolerated in Plaid Cymru".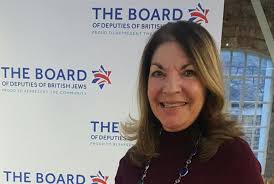 A letter to PC from the BDBJ senior Vice-President Sheila Gewolb, and South Wales Jewish representative council chairman Laurence Kahn, said Ms Al-Faifi propagated "an anti-Semitic conspiracy theory"
The letter stated: "It is a hallmark of anti-Semitism to attempt to blame Jews for the world's ills", and added that the tweet followed "years of anti-Semitic behaviour. Regrettably, a message has been sent to Jews and anti-Semites that anti-Semitism is tolerated in Plaid Cymru. We would like to understand what the party intends to do to rectify this situation".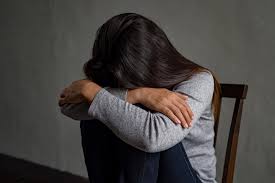 Ms Al-Faifi said in the summer that her tweet was based on an Amnesty USA report which was later clarified. She was suspended by PC in 2019, but reinstated in February over her social media messages, although last year she had admitted that some of her posts had crossed "the boundary of criticism of Israel into anti-Semitism".
Yet at the time of her reinstatement to the party, she had posted online: "The panel decided on January 2020 there was no need for sanctions and my Plaid Cymru membership was reinstated in full".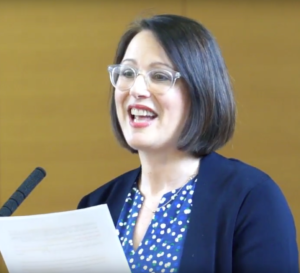 It was following these revelations, that the 'review' of anti-Semitism within the party (which appears to have sympathisers at very high levels in Wales' biggest broadcaster) was conducted.
Even so, the BDBJ Vice-President Amanda Bowman proclaimed:  "In the Senedd election, Plaid Cymru is asking voters to support a candidate that has repeatedly shared anti-Semitic tropes".
Yet the founder of PC, Saunders Lewis, almost certainly held anti-Semitic views himself, and was sympathetic to European fascism.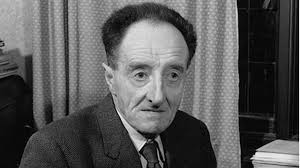 In 1936 he said of Adolf Hitler:  "At once he fulfilled his promise – a promise which was greatly mocked by the London papers months before that – to completely abolish the financial strength of the Jews in the economic life of Germany". He wrote in a 1926 edition of the party magazine Y Ddraig Goch: "It's a low, churlish thing to slur a man by calling him a Jew". In September 2014 it was stated in the publication of the think-tank Institute of Welsh Affairs (IWA):  "Lewis may or may not have been what some have called a 'salon anti-semite' that is one who has personal racial prejudice against Jews expressed privately".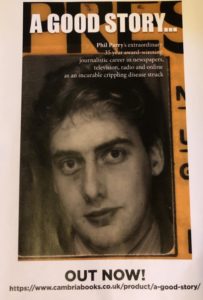 But the opposition was not private from an anti-Semitism pressure group, after Twitter comments from the former leader of PC who lost her seat, and which were supported by an extreme left wing commentator who called a senior politician a "Scab"…
Tomorrow – more revelations about another candidate for the SC/WP, who used social media to condemn Wales' only national English-language radio station, saying the breakfast programme "just can't deliver" and how it has highlighted his earlier criticism that it was not a "serious news programme", along with his demand for more 'challenging' journalism.
The memories of our Editor Phil Parry's decades-long award-winning career in journalism (when proper investigations followed his disclosures) as he was gripped by the rare disabling condition Hereditary Spastic Paraplegia (HSP), have been released in a major book 'A GOOD STORY'. Order the book now!