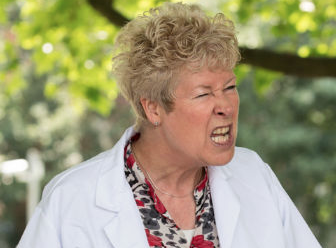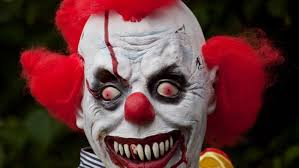 Latest posts by Edwin Phillips
(see all)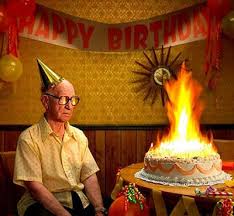 Edwin Phillips listens as contentious Pro Vice-Chancellor of controversial Swansea University, Hilary Lappin-Scott (HLS), returns to be offered New Year greetings by a colleague (C), and tells him about the effect on her career of the recent high-profile suspension of the Vice-Chancellor (VC), after a dirty tricks campaign which appeared to back her was revealed exclusively by The Eye, and after she had enraged staff with tweets from around the world, at an institution where a convicted fraudster exposed by us was employed on a contract, and which hit the headlines over previous people in charge of its management school.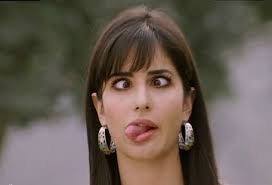 C: A belated Happy New Year – Blwyddyn Newydd Dda.
HLS: Happy New Year to you, and, er, whatever it is you said.  2019 will be recorded in history as the year of my coronation.
C: Huh?
HLS: (Appearing to bounce) well, this will be the year of my accession to the throne of the VC-ship at Swansea University.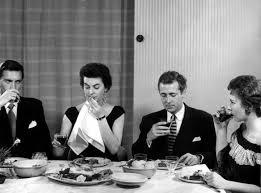 C: (Smirking) I thought you said it was going to be a 'happy' new year
HLS: (Not understanding joke) what could be happier? All the workers and especially those of a female persuasion at the university will be delighted
C: (Sighing) you really think so?
HLS: Yes.  Just think … I will be sending them postcards from all over the world as I attend those important conferences in my role as an academic superstar.
C: (Sighing again) so it is more of the same then?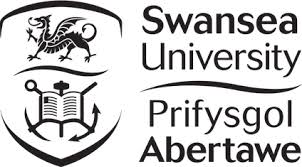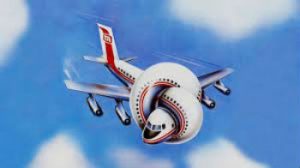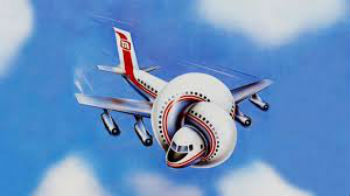 HLS: (Ignoring the sarcasm) yes, but from now I will be attending conferences as Vice-Chancellor of Swansea University. (Staring into far distance) economy airline tickets are so 2018. It will be first class from now on. No more turning right when I board a plane. From now on I will only be turning left except, of course, when I travel on a private jet. Which reminds me to raise this at the next meeting of the University Council.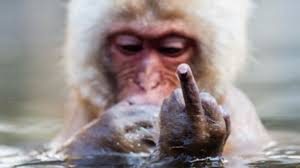 (Holding head higher) if captains of industry can have corporate jets, it stands to reason that a woman at the helm of Swansea University should not have to travel with the common herd but should have a private jet. And instead of the university backing a second class football team, we can divert the money to a much more deserving cause … (coughs) me.   
C: (Staring at sky and to self) nothing has changed then… still in a fantasy world of self-promotion. (Louder) so what can we expect under your leadership?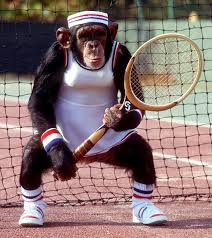 HLS: (With self-satisfied air) I'm glad you asked that question. As you know, I am very big on inclusivity and collegiality and I will be insisting on having compulsory mass meetings of all staff where they can have the pleasure of seeing me. Only a favoured few female twitter-users would, of course, actually meet me. These meetings will be held on the lawn at the front of the university and I will address the multitudes from the balcony. They would probably be televised by Fox News and other reputable stations. If it is good enough for Donald, it is good enough for me.  
C:  So it is rather like Kim Jong-un in Pyongyang, North Korea, then.
HLS:  Who?
C: (Staring at sky and to self again) and they say that travel broadens the mind. (Louder and heavy with irony) might there be a case for creating a department for vetting dissidents and non-believers among the staff?
HLS: Oh that is simple. There will be no dissent.  I shall see to that.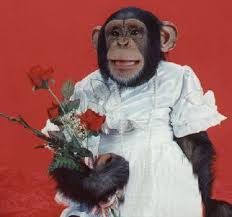 C: (Mischievously) but what would happen if your accession did not come to pass? It could be a case of the 'bridesmaid but never the bride'?
HLS: (Angrily) the chances of my promotion not happening are vanishingly small, if not zero. I simply will not begin to consider it. As soon as the interview panel meets me, they will be overwhelmed by my modesty, dynamism, and charisma. Not to mention my dress sense.  The other candidates should be advised not to even bother turning up. That means the university would at least save on transport expenses.    
C: (Sighing once more) for the sake of Swansea University, I hope your confidence is misplaced. It sounds like 2019 might yet be an interesting year…  
Check your knowledge of major events as revealed on The Eye, with our brilliant interactive quiz: [viralQuiz id=1]