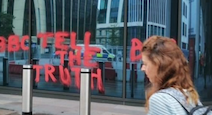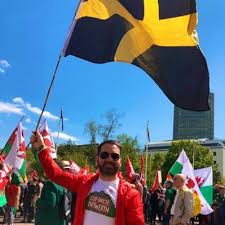 Even as BBC rules on impartiality and behaviour were toughened up for presenters in the wake of the Gary Lineker affair, a corporation radio host in Wales 'liked' a social media post from a House of Commons (HoC) party leader saying they have refused to appear on a controversial broadcaster's channel, The Eye can reveal.
BBC Radio Cymru's Rhydian Bowen Phillips approved a tweet on X (formerly Twitter) from Welsh nationalist party Plaid Cymru's (Plaid's) Parliamentary leader Liz Saville Roberts, condemning a transmission on GB News.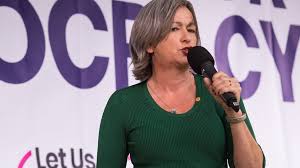 The message at the heart of it all said: "Plaid Cymru has refused invitations to appear on this extremist propaganda outlet (GB News)". As well as: "GB News is used as a stage by Welsh politicians including @AndrewRTDavies to stoke division. All politicians who respect women should sever ties with this vile excuse for a channel".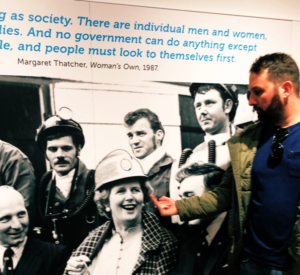 But Mr Phillips has long made his political views clear, and the new stricter rules may be a problem for him.
Earlier he had also declared on the social media service that he despises Tories, stressed that Wales should stand up to Westminster, and in one public message just said six times "Wales is a different country to England". He has also tweeted a picture of himself flashing the 'V' sign at a poster of Margaret Thatcher.
Last month Mr Phillips hosts Sioe Frecwast  – Y Miwsig Gorau ar Radio Cymru 2 (Breakfast Show – The Best Music on Radio Cymru 2), and a regular BBC Radio Cymru (BBC RC) programme on Saturdays from 11am – 2 pm with the actress Shelley Rees.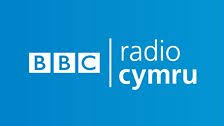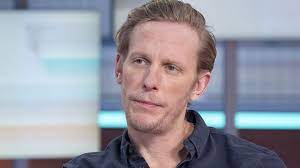 Mr Phillips' political stance comes following the furore over Laurence Fox's comments about actress Ava Evans on a GB News programme, when he asked the programme's Dan Wootton: "Who would want to shag that?".
However Mr Phillips may be caught up in the new 'toughened' regime for impartiality, and proscribing headline-grabbing behaviour.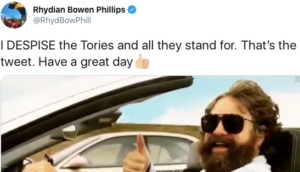 After an extensive review lasting most of the year, the BBC has created an unbiasedness and behaviour category for Mr Lineker, as well as other freelance presenters who work on the corporation's 'flagship programmes'.
For presenters like Mr Phillips the rules are more relaxed, but even here they will have their ability to share views severely restricted while the BBC programme is on air.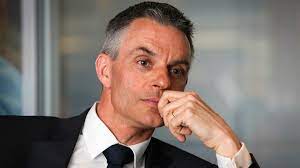 They will also have to stay quiet on party politics for a two-week period before and after the series has been broadcast.
The direction of travel is obvious, and even on a trip to Cardiff several years ago, the BBC Director General (DG), Tim Davie, said he would be prepared to sack presenters who broke guidelines. He has also proclaimed:  "Our research shows that too many perceive us to be shaped by a particular perspective", and stated that he wanted to stop presenters being "partisan campaigners on social media".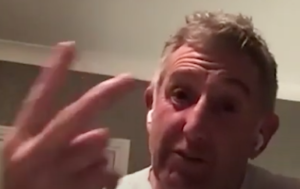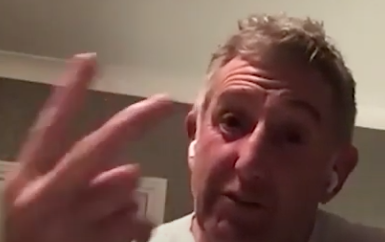 But Mr Phillips is not alone in apparently flouting these rules, and Wales has often taken centre stage.
There is, for example, the BBC's Welsh rugby commentator Jonathan Davies who has been publicly condemned by television viewers on the internet, for talking "some shit", as well as being "so so thick",  and who was filmed using a fire extinguisher in a dangerous prank. Like Mr Phillips, he, too, used social media – to send a picture of himself with no clothes on to TV and radio star Carol Vorderman.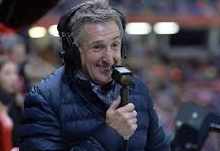 He has faced huge criticism following statements which have included calling the Rhondda MP Chris Bryant a "knob" on Twitter/X, for asking about childcare during a HoC debate. The fury of Mr Davies has also been directed at journalist Marcus Stead on social media after he had criticised what he sees as the Welsh establishment.
He engaged in an extraordinary spat with him, again using Twitter/X, in which he branded Mr Stead, an "attention seeking nobody", a "sad pathetic waste of time" and 'hashtagged' the words "absolute bell end".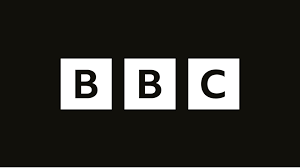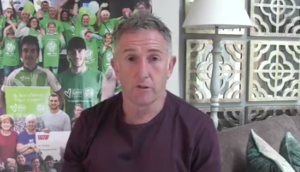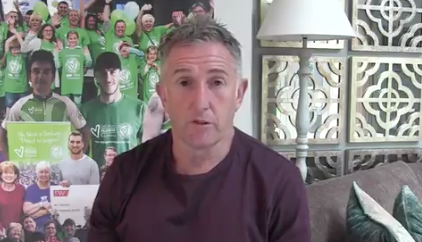 Mr Davies was accused of being "misleading", publishing "rubbish" and "ranting", after stating on social media that controversial plans to re-develop a Cardiff cancer hospital, would leave 60 per cent of a meadow available to walkers when campaigners said surveys have indicated all will be destroyed. Contradicting him, one campaigner declared about the project to re-develop Velindre Hospital: "The whole area will be bulldozed, £27 million of public money just to access this unsuitable site…" Another cautioned:  "Let's talk Jonathan, not rant.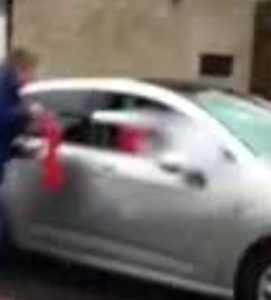 Mr Davies (one of whose Twitter accounts is @JiffyRugby and includes 'OBE' after his name) was President of Velindre Fundraising, and demanded of one of the campaigners:  "Have you or anyone close to you ever been unfortunate enough to have cancer?"  But the advocate for a green space in that part of the city hit back, and said:  "Absolutely yes, many of those opposing the site are current patients at Velindre".
Warnings were repeated too about the hazards involved in the misuse of fire extinguishers after experts were shown shocking pictures from a video of Mr Davies using one to spray into the face of former international referee, Nigel Owens, as he sat in his car while another person filming the dangerous stunt laughed. This too was posted on the internet.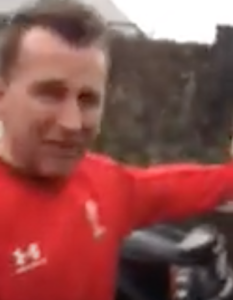 The escapade with a fire extinguisher was in the car park of an independent TV facilities house near BBC Cymru Wales (BBC CW) in Llandaff, Cardiff, in 2014, (which is now being redeveloped), and was condemned as "incredibly dangerous". It prompted a series of outraged comments at the time on a sports Facebook (FB) site.
One critic said:  "…did he give any thought to what injuries he may have caused?…We all like a good laugh sadly this isn't it". Another declared that Mr Davies was a "fucking prick", a further detractor stated that he didn't think "people realise how dangerous CO2 extinguishers are".
In the clip on YouTube, Mr Owens escapes from the car running, but Mr Davies uses the fire extinguisher again, as the person filming it exclaims in Welsh "OH, NO!", and Mr Owens then shouts "IDIOT!" at him pointing.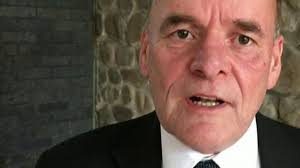 Then there is the senior BBC CW Editor who attacked the Crossrail 2 project (now known as the 'Elizabeth Line') as "UK taxpayers subsidising London's local transport system" in a late night tweet.
The tweet by the corporation's Welsh Affairs Editor, Vaughan Roderick, followed The Eye showing how he had also used Twitter/X to compare the union with England to an abusive relationship in another late night tweet. This outburst came days before the closely-fought referendum on Scottish independence nine years ago, and as a programme about the vote presented by him was preparing to be transmitted. Corporation staff had to be reminded of internal guidelines soon afterwards.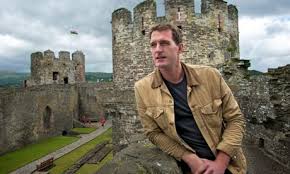 Mr Roderick has also said – again on Twitter/X – that 'The History Guy' (presenter Dan Snow) used 'national' in an archaic British sense, and it was not a good look for BBC CW.
In the Crossrail 2/Elizabeth Line tweet, posted at 12.08 am, Mr Roderick responded to a message from officials there saying that the project will support 60,000 supply-chain jobs and 18,000 apprenticeships across the UK. He said:  "Oh come on.  We're not that stupid.  It's the UK taxpayers subsidising London's local transport system… again."  In reply, another senior BBC journalist said:  "… to be fair London does generate 30% of entire UK tax take".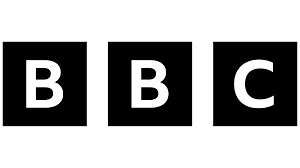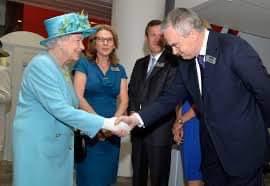 Perhaps mention should also be made of the controversial Welsh former presenter Huw Edwards, because he too may fall foul of these revamped guidelines if he ever returns to the airwaves (which seems unlikely).
He was 'outed' by his wife, Vicky Flind, after several days of speculation about who the BBC figure was, facing allegations of payments for sexually explicit images to an unnamed individual, but he had also hit the headlines previously over accusations of a lack of neutrality, and contentious support for an independent Wales.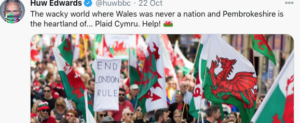 His Twitter/X account was suspended, but earlier one of his tweets had highlighted (ironically):  "The wacky world where Wales was never a nation and Pembrokeshire is the heartland of… Plaid Cymru.  Help!". The picture he attached underneath it, was of protesters carrying Welsh flags aloft with a placard of END LONDON RULE clearly visible near the centre of the photograph.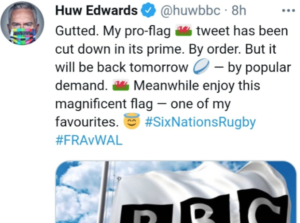 He was ordered to drop a post of himself in front of a Welsh flag, which he proclaimed (once more ironically) was a "backdrop for @BBCNews at Ten", and responded (again ironically):  "Gutted my pro-flag tweet has been cut down in its prime. By order. But it will be back tomorrow – by popular demand. Meanwhile enjoy this magnificent flag – one of my favourites. Hashtag SixNationsRugby Hashtag FRAvWAL" – with a series of emojis included.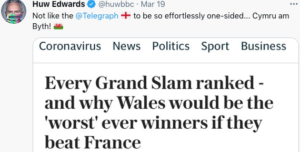 This tweet by Mr Edwards, came after a flurry of pro-Wales activity on his Twitter/X page before an international rugby match against France, when he stepped in following the performance of the Welsh rugby team being criticised in The Daily Telegraph.
"Every Grand Slam ranked – and why Wales would be the 'worst' ever winners if they beat France", ran the newspaper's headline, to which Mr Edwards responded with heavy irony: "Not like the @Telegraph to be so effortlessly one-sided… Cymru am Byth!"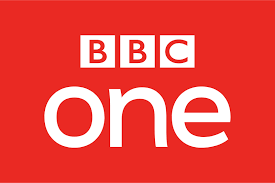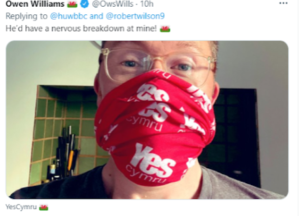 As with Mr Phillips, Mr Edwards 'liked' a tweet – this time from a Welsh nationalist wearing a face mask of the controversial independence organisation YesCymru (YC), even though the group's entire 'Central Committee' had quit, and an email announcing the mass resignations, said that members had been subject to intolerable harassment which "went far beyond social media posts".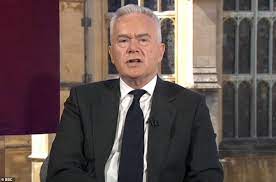 He has also 'liked' a tweet proclaiming he should be "President of an Independent Cymru". Mr Edwards has, too, been accused of political bias, after he 'liked' a tweet saying: "Vote Labour for the National Health Service".
In an earlier tweet he had endorsed, as well, an opinionated columnist who said she was a "Welsh woman" and that the BBC Proms made her feel like a "foreign tourist".
He had backed headline-grabbing writer and academic Laura McAllister's Twitter/X announcement that there was less than two months before she stood for election to a football governing body's council.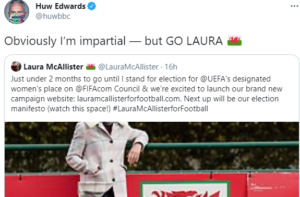 Mr Edwards stated on Twitter/X, initially once again ironically: "Obviously I'm impartial —- but GO LAURA" with a Welsh flag after the comment. However several years ago, Ms McAllister had written in her regular Welsh newspaper column:  "I do realise that my national identity has been shaped and expressed largely through sport, but the Proms' Union Jack waving (albeit with a smattering of European, Welsh and Scottish flags mixed in) and Rule Britannia make me feel like a foreign tourist".

His comments in support of Wales, or backing Labour policies, were often seized on gleefully, by a nationalist website which is backed by the taxpayer. After Mr Edwards' diatribe opposing Mr Hastings, the website Nation.Cymru (NC) published a 'news' piece saying:  "Huw Edwards slams former Telegraph editor for anti-Welsh language article", and it has 'reported' many 'stories' about his exploits. Following the remark about Plaid, it ran a 'story' that:  "Broadcaster Huw Edwards has protested the BBC's new rules on using social media by unleashing a cascade of Welsh flags".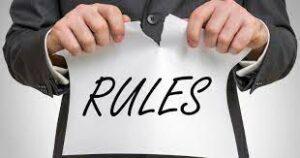 Those rules have now been strengthened, and it might be wise for presenters like Mr Phillips to stick to them…
The memories of our Editor Phil Parry's remarkable decades long award-winning career in journalism (when he always tried to be neutral) as he was gripped by the rare neurological disabling condition, Hereditary Spastic Paraplegia (HSP), have been released in a major book 'A GOOD STORY'. Order the book now!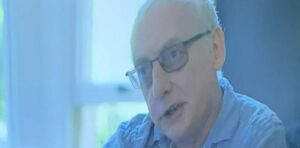 Regrettably publication of another book, however, was refused, because it was to have included names.
Tomorrow – why there are now growing signs of a backlash against protests about the 20 mph speed limit in Wales.