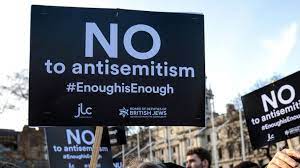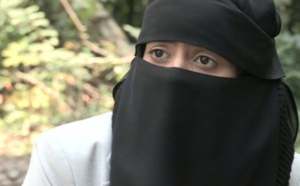 The shock admission by a Welsh nationalist party that it has let down the Jewish community by failing to install rigorous anti-Semitic procedures, puts centre stage the fact that the group was founded by a figure who has himself been accused of being anti-Semitic, it has emerged.
Controversial Sahar Al Faifi is not to be removed as a Plaid Cymru (PC) candidate despite admitting she made anti-Semitic comments on social media.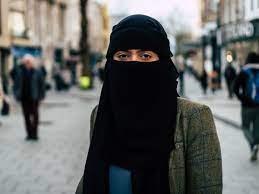 The Board of Deputies of British Jews (BDBJ) was alerted, and there were calls for Ms Al-Faifi's expulsion from the party after it was revealed that in one Twitter post in June she had linked US police violence to Israel.
The BDBJ said the decision to allow her to seek election to the Welsh Parliament/Senedd Cymru (WP/SC), where she is to stand as a South Wales Central list candidate, sent a message that "anti-Semitism is tolerated in Plaid Cymru".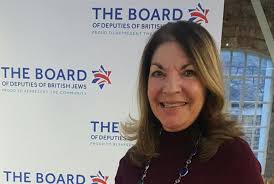 A letter from the BDBJ senior Vice-President Sheila Gewolb, and South Wales Jewish representative council chairman Laurence Kahn, said Ms Al-Faifi propagated "an anti-Semitic conspiracy theory"
The letter stated: "It is a hallmark of anti-Semitism to attempt to blame Jews for the world's ills".
It added that the tweet followed "years of anti-Semitic behaviour".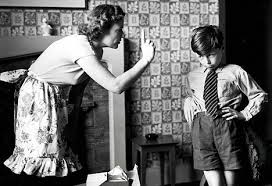 "Regrettably, a message has been sent to Jews and anti-Semites that anti-Semitism is tolerated in Plaid Cymru. We would like to understand what the party intends to do to rectify this situation".
Ms Al-Faifi said in the summer that her tweet was based on an Amnesty USA report which was later clarified.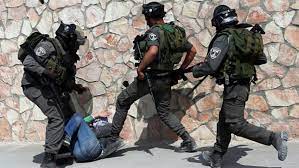 Ms Al-Faifi was suspended by PC in 2019, but reinstated in February over her social media messages, Although last year she had admitted that some of her posts had crossed "the boundary of criticism of Israel into anti-Semitism".
Yet at the time of her reinstatement to the party, she had posted online: "The panel decided on January 2020 there was no need for sanctions and my Plaid Cymru membership was reinstated in full".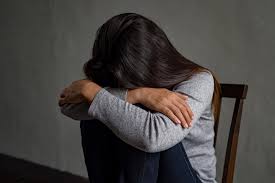 When she was suspended she stated: "Several years ago I made a handful of social media posts that I regret deeply as they crossed the boundary of criticism of Israel into anti-Semitism.
"I deleted the tweets more than five years ago, and issued an apology to Jewish organisations and others.
"I have also undertaken anti-Semitism training, both formally through the Board of Deputies and informally with Jewish colleagues in order to ensure I never repeat the same mistakes."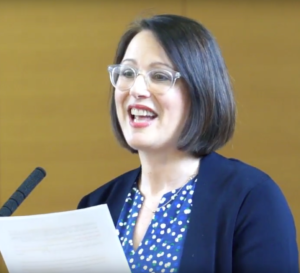 Following these revelations, a review of anti-Semitism in the party (which appears to have sympathisers at very high levels in Wales' biggest broadcaster) was conducted by PC's Westminster parliamentary group leader and MP for Dwyfor Meirionnydd Liz Saville Roberts which aimed to ensure there was a 'zero-tolerance' approach.
She made a series of recommendations, including giving training to those who considered complaints.
Even so the BDBJ Vice-President Amanda Bowman proclaimed:  "In the Senedd election, Plaid Cymru is asking voters to support a candidate that has repeatedly shared anti-Semitic tropes".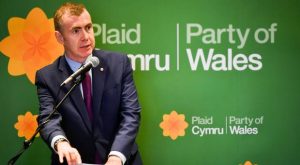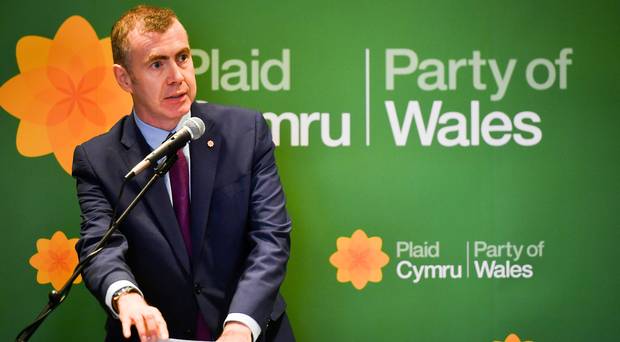 At the time Ms Saville Roberts' review was announced, PC leader Adam Price declared: "I think this is a watershed moment, and I think no part of society is immune from it.
"The Welsh Labour Party is not immune from it, Plaid Cymru is not immune from it.
PC election candidates were to undergo training on combating anti-Semitism.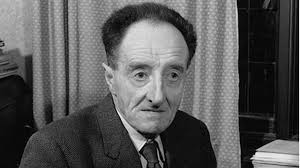 Yet the founder of PC, Saunders Lewis, almost certainly held anti-Semitic views himself, and was sympathetic to European fascism.
"It's a low, churlish thing to slur a man by calling him a Jew", he wrote in a 1926 edition of Y Ddraig Goch.
In September 2014 it was stated in the publication of the think-tank Institute of Welsh Affairs (IWA):  "Lewis may or may not have been what some have called a 'salon anti-semite' that is one who has personal racial prejudice against Jews expressed privately".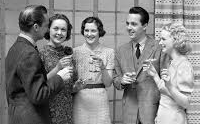 He is among many others who are 'celebrated', but have deeply disturbing pasts.
Unlike a 'salon anti-semite', Ms Al Faifi's views were not expressed privately, they were on social media, and allegations of being anti-Semitic have long dogged PC – ever since it was founded by a man accused of being engaged in anti-Semitism…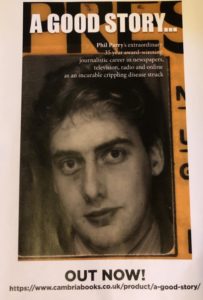 Our Editor Phil Parry's memories of his extraordinary decades-long award-winning career in journalism (which DID NOT include making anti-Semitic remarks) as he was gripped by the rare disabling neurological condition Hereditary Spastic Paraplegia (HSP), have been released in a major book 'A GOOD STORY'. Order the book now! The picture doubles as a cut-and-paste poster!