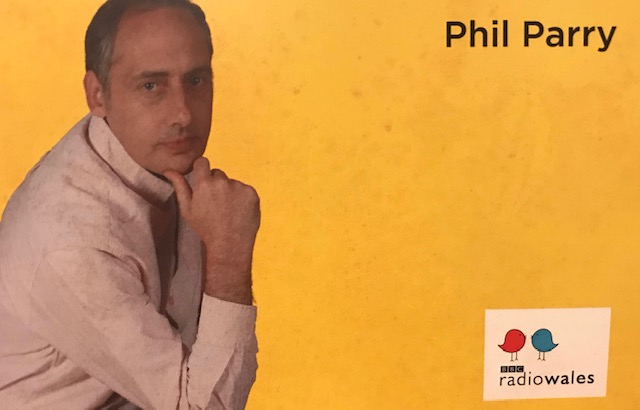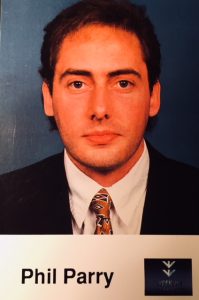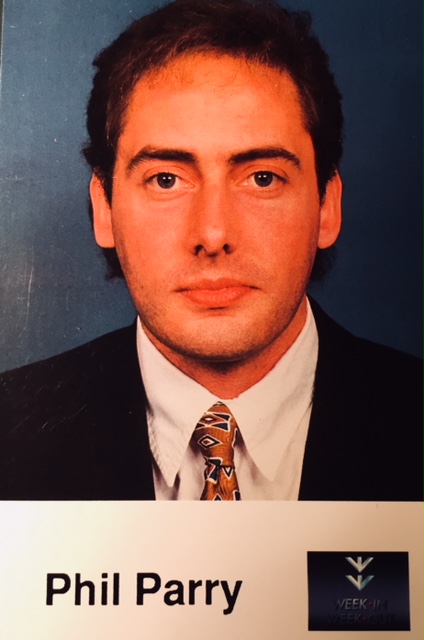 After the controversial announcement of a new Director of Content & Services at BBC Cymru Wales (BBC CW) who was Chief Executive of a political party, here our Editor Phil Parry examines the presentation of more evidence of the extraordinary links between the country's biggest broadcaster and a nationalist group.
Earlier he described how he was helped to break into the South Wales Echo office car when he was a cub reporter, recalled his early career as a journalist, the importance of experience in the job, and making clear that the 'calls' to emergency services as well as court cases are central to any media operation.
He has also explored how poorly paid most journalism is when trainee reporters had to live in squalid flats, the vital role of expenses, and about one of his most important stories on the now-scrapped 53 year-old BBC Wales TV Current Affairs series, Week In Week Out (WIWO), which won an award even after it was axed, long after his career really took off.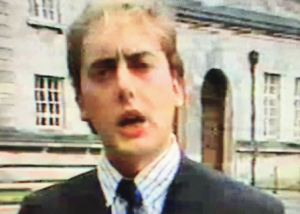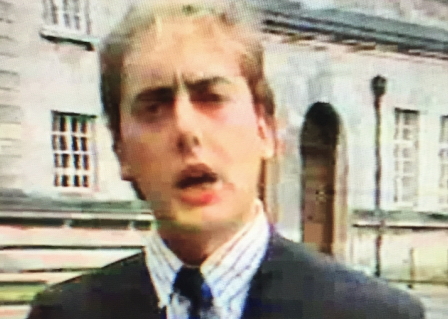 Phil has explained too how crucial it is actually to speak to people, the virtue of speed as well as accuracy, why knowledge of 'history' is vital, how certain material was removed from TV Current Affairs programmes when secret cameras had to be used, and some of those he has interviewed.
He has disclosed as well why investigative journalism is needed now more than ever although others have different opinions, how the current coronavirus (Covid-19) lockdown is playing havoc with media schedules, and the importance of the hugely lower average age of some political leaders compared with when he started reporting.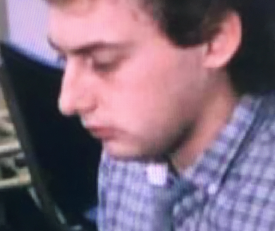 During a career in journalism of almost 38 years, I've never seen anything like it!
A fundamental tenet of the media is to be neutral, and when you are covering politics you shouldn't show any evidence of favouring one party over another.
But we have seen yet another example of the extraordinary links between BBC Cymru Wales (BBC CW) and Welsh nationalist party Plaid Cymru (PC), with the appointment of Rhuanedd Richards as Director of Content & Services. 
BBC Scotland (BBC S) has nothing like the strength of these connections with the Scottish nationalist party SNP.

The former leader of the Welsh Conservatives (WC) (now reinstated) in the Welsh Parliamnt/Senedd Cymru (WP/SC) Andrew RT Davies, MS, has in the past accused, on social media, BBC CW of a "link" with PC, and that it was "unhealthy".
This appointment will do nothing for the cause.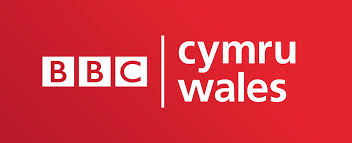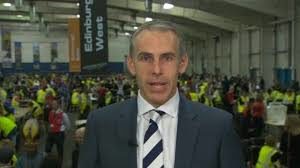 The unbelievable controversy Mr Davies alluded to, over the relationship between PC and BBC CW came soon after growing concern about figures who have joined the corporation from PC, and those that have moved in the other direction.
The facts about Ms Richards' rise and rise, emerged hard on the heels of information about the political journalist at BBC CW Aled ap Dafydd becoming PC's Director of Political Strategy and External Relations.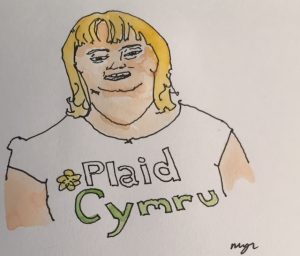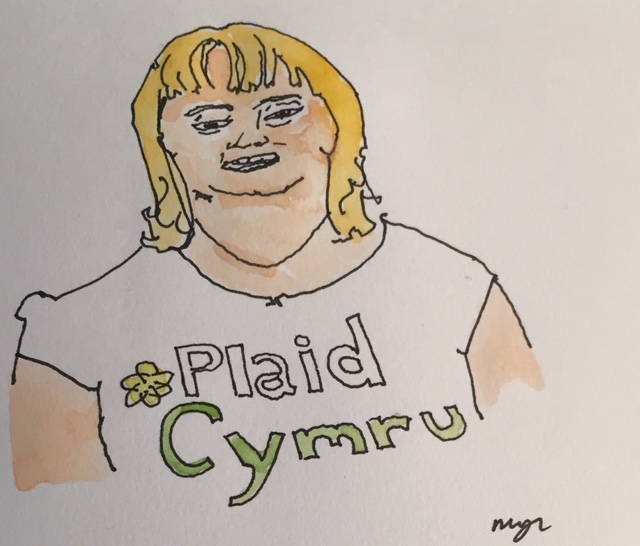 Ms Richards' headline-grabbing background with PC has also featured on The Eye, with her antecedents apparently showing her political leanings.
Mr ap Dafydd's transfer followed the appointment of her as Editor of BBC Radio Cymru (BBC CW) and the Welsh language online service, Cymru Fyw. 
Before that Ms Richards was PC Chief Executive, and she was an adviser to the former leader of the party, Ieuan Wyn Jones.
The tweet today from the PC MS for Ceredigion Elin Jones, says it all: "Am apwyntiad ardderchog. Cwbwl haeddianol a mae'r BBC yn lwcus iawn. I know I'm biased. I've known @Rhuanedd for many years. She'll be inspirational in shaping the future at @BBCWales".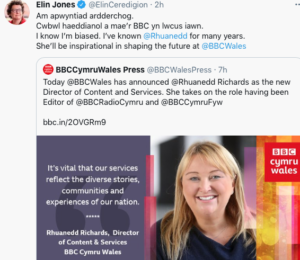 The PC MS for Ynys Mon in the WP/SC is Rhun ap Iorwerth who was formerly a leading political journalist at BBC CW, joining the corporation in 1994.
Rhys Evans is a key adviser to BBC CW Director Rhodri Talfan Davies (whose boss, the Director-General, Tim Davie, also faces unwelcome headlines over alleged bias) and is a biographer of former PC MP Gwynfor Evans.
The BBC CW website declares that he "leads the development and implementation of strategic and policy issues for BBC Wales as well as being responsible for the delivery of its educational mission. He's also responsible for the BBC Wales archive which is currently being transformed through a major digitisation programme".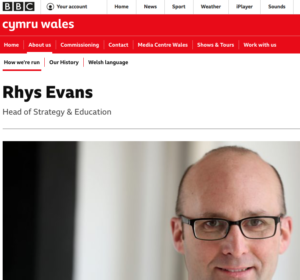 It goes on and on, and a number of other individuals I know about, have joined BBC CW from PC, have made the opposite manoeuvre, or have seen their star in the ascendancy as with Ms Richards.
After all those years in journalism (23 of them at BBC CW) it is astonishing to watch…
Phil's memories of his remarkable decades long award-winning career in journalism (including his years at BBC Cymru Wales [BBC CW]) as he was gripped by the rare disabling condition Hereditary Spastic Paraplegia (HSP), have been released in a major book 'A GOOD STORY'. Order the book now!