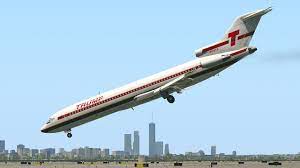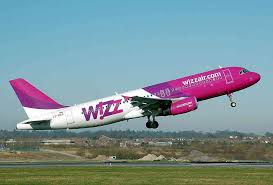 A Hungarian budget airline which has been condemned online as a "shambles", with "abhorrent" practices, and flies from Cardiff Airport (CA), has finally reacted to other criticism about resuming a service from the Russian capital, it has emerged.
Last month, Wizz Air (WA) announced it would restart flights to Abu Dhabi from Moscow following what it said was passenger demand, but the move prompted huge criticism, with some calling for the airline to be boycotted. WA have now admitted they will defer the flights until further notice.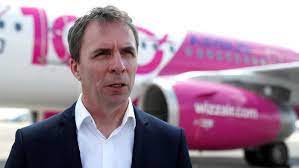 However this news is set against a background of the carrier having been no stranger to bad headlines in the past.
Earlier in the summer pilots reacted with fury to the suggestion by its boss that too many crew members were refusing to fly when fatigued.
The airline's Chief Executive Officer (CEO), József Váradi, told staff in an internal briefing: "We are all fatigued but sometimes it is required to take the extra mile".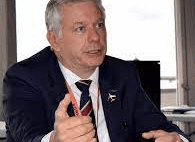 Yet the general secretary of the Balpa pilots' union, Martin Chalk, was unimpressed by this comment.
He said: "Even a basic safety culture would include a CEO who knew to support and praise pilots who do the right thing and not operate when they suspect they might be fatigued".
The European Cockpit Association (ECA) was equally critical, saying that encouraging fatigued pilots and crew to fly was "like handing the car keys to a drunk driver", and the aviation regulator, Easa, was urged to take action.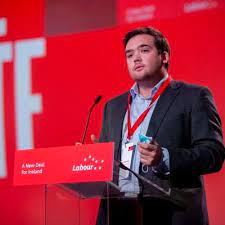 But they are not alone, and unions have often voiced their worries about WA.
For example, Eoin Coates, the head of aviation at the European Transport Workers' Federation (ETF), was utterly scathing.
He declared to AeroTime News (ATN): "Our biggest concern is that the company (WA) has both the money and the time to pick up all domestic routes that are now open in Europe".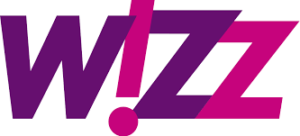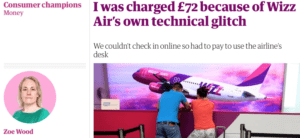 A piece earlier, in The Guardian, which was also highly damaging to WA, opened with the words: "On 27 June my partner and I were booked on a 7.55am Wizz Air flight from Gatwick to Athens. On the Saturday before, I received an email telling me to check in online".
Another, more recent item in the Cardiff-based, South Wales Echo (SWE), was headlined: "Passengers wait hours for flight that never left", and told of how holiday-makers boarded, then disembarked, from a WA service bound for Corfu, TWICE before it was cancelled altogether!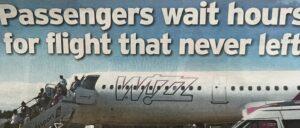 The prominent article stated: "Passengers on a Wizz Air flight from Cardiff to Corfu were left waiting at the airport for hours only for the flight to never take off".
It has also been revealed that WA was suspending flights from CA (Wales' biggest) to NINE popular winter sun resorts including Corfu and Tenerife, until next spring.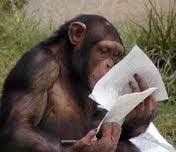 The suspensions will start from September 19, with the airline saying the routes are not commercially viable, and in all it will now not offer tickets to Alicante, Corfu, Heraklion, Faro, Larnaca, Lanzarote, Palma de Mallorca, Sharm el-Sheikh or Tenerife.
Passengers are to be informed by email if they are affected.
WA officials have confirmed now, too, that tourists were abandoned on a Greek island when TWO flights back to Cardiff were cancelled in the space of a week.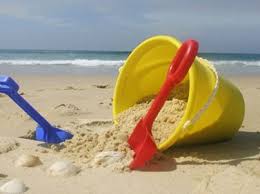 Yet the coming to CA of WA, which has been accused of being a "bucket and spade" outfit, and has featured on Channel Four's Current Affairs series 'Dispatches', was earlier praised glowingly in WalesOnline (WO), which is the internet version of the SWE.
It said at the time, that there was: "Good news for holidaymakers as a budget airline has announced a new permanent base at Cardiff Airport providing flights to destinations across Europe and Egypt. Wizz Air will also create 40 jobs as it brings nine new routes in a much-needed boost for the airport".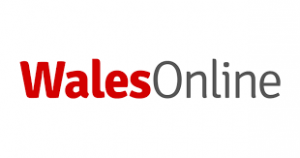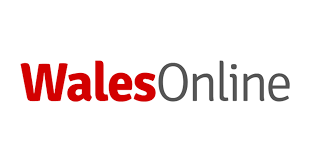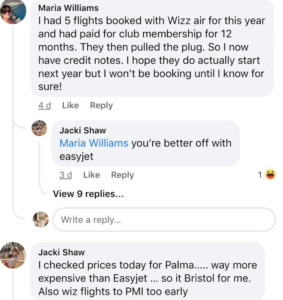 That 'permanent base', though, actually only meant ONE aircraft, which catered for those at the cheap end of the market.
Apart from describing WA as a "shambles", with "abhorrent" practices, others on social media have castigated the airline which had a 'permanent base' in Cardiff, with one onlooker saying:  "Wizz is a low-cost disruptor airline", and unions have also questioned its methods.
The alarming report about WA in ATN included allegations from a former pilot with the airline, that some of his colleagues had been sacked, as well as other flight crew having their salaries cut by 25 per cent, after letters were sent to them, signed by managers at the company headquarters in Budapest.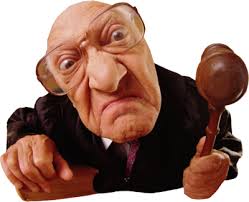 But it seemed that many people were reluctant to take WA to court as they were hoping to get their positions back in the cockpit, after an 'assessment'.
Meanwhile, more recent disturbing events appear to confirm these worries, along with the fact that they were lured to CA in the first place.
Comments on the airport's online forum from aggrieved passengers condemn WA.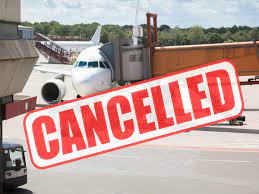 One said that she: "Will never fly with Wizz air after cancelled flights while at airport… really poor customer service… Cardiff Airport please stop these cowboys from using your Airport".
Another said ironically: "… Thanks Cardiff for attracting the lowest possible transport for Wales, and dressing it up as new and exciting".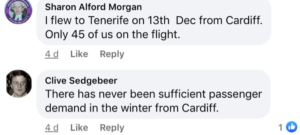 A further remark was: "We tried to claim compensation but had an immediate response that we weren't entitled… ".
A different onlooker wrote: "… this airline should not be allowed to exist on many levels and their practices and conditions are abhorrent.. ".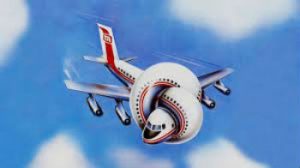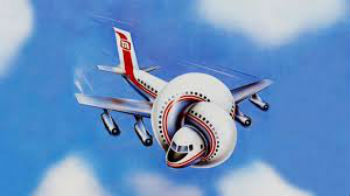 An aviation critic has also told The Eye in the past:  "The reality is that this (the CA WA service) is just one 200 seater Airbus 321 serving the bucket and spade brigade".
The reality may be sinking in, too, for WA, after it was described online as a "shambles", with "abhorrent" practices, but is now belatedly waking up to consumer criticism, and has scrapped a service from Moscow, when Russia is waging a war which has been damned by the international community.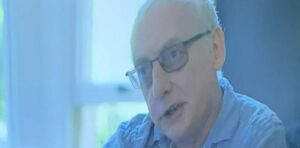 The memories of our Editor, Welshman Phil Parry's extraordinary 39 year award-winning career in journalism and 23 years at the BBC (including stories about major events at troubled institutions) as he was gripped by the incurable disabling condition Hereditary Spastic Paraplegia (HSP), have been released in the major book 'A GOOD STORY'. Order it now!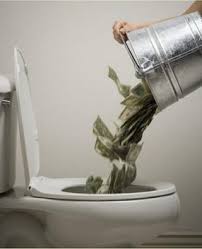 Regrettably publication of another book, however, was refused, because it was to have included names.
Tomorrow – how the taxpayer is funding a failed media executive and 'comedian', who made sick 'jokes' about a murdering gunman, used bad language to abuse prominent Welsh politicians on social media, was placed under police investigation, and has been officially reprimanded,