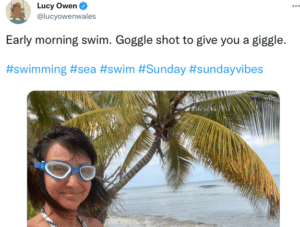 Fierce condemnation has been prompted by a controversial television news presenter in Wales (who engaged in an extraordinary affair with a senior executive when his officials had commissioned a programme she fronted), posting pictures of herself relaxing in a skimpy bikini on holiday at a palm tree-fringed beach, while her viewers at home struggle to pay bills, it has emerged.
Sources both inside and outside the biggest broadcaster in Wales, BBC Cymru Wales (BBC CW), have told us the public photographs on Twitter are incredible, and that they will be viewed with anger by her audience who have been hit hard, as the cost of living crisis grows ever stronger.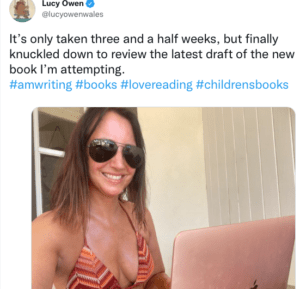 In one social media post the contentious BBC Cymru Wales Today (WT), and X-Ray presenter Lucy Owen, showed us how she wore sunglasses to review the latest draft of her new book, and in another she posed in goggles, as she described taking an "Early morning swim.".
But one former manager said that the comments were: "Inane, untimely twaddle from the anchor presenter of flagship programmes on BBCW. One can only speculate about the editorial & reputational damage to the output. Not many licence fee payers can afford excursions to the Caribbean amid the cost of living crisis".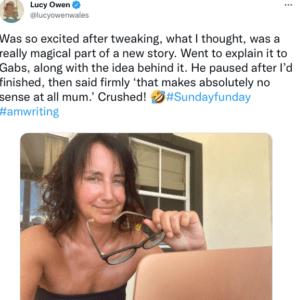 Another, still in the corporation, stated: "This is unbelievable.  One minute she is telling us about terrible court cases, and accidents, the next she is showing pictures of herself on a beach.
"What will our viewers make of this when they can't pay their bills?!".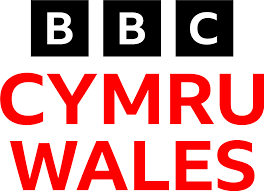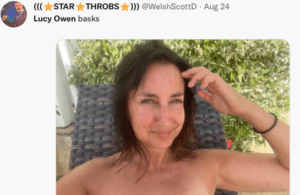 However Mrs Owen is a regular user of Twitter, and no stranger to disturbing headlines.
In the past, she has also used the social media site, to describe as a 'crisis' wearing odd shoes into the office when she was broadcasting the lunchtime bulletin, and asked whether anyone would notice.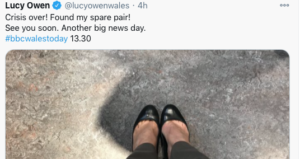 Mrs Owen even included for us a shocked face emoji after the comment, and following it she published on Twitter: "Crisis over!", because a spare pair had been found.
Yet she could, perhaps, have focused on the BBC CW website saying the same day that coronavirus/Covid-19 was the biggest cause of death in Wales that month, which many might see as a real crisis.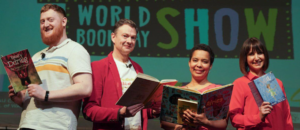 This was what she would have read instead of complaining about wearing odd shoes: "The mortality rate rose "significantly" for a second month, to 260 deaths per 100,000 people in Wales. It was also more than twice the rate in the most deprived areas compared with the least deprived area".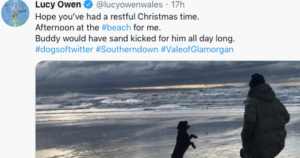 Mrs Owen had as well, tweeted over Christmas 2020 about how she had taken a trip to another beach (this time at Southerndown in the Vale of Glamorgan), while others were governed by lockdown regulations.
When she wrote this, the Welsh Government (WG) guidance at the time appeared clear enough: "If you are travelling away from home, you should travel to meet your Christmas bubble and return home in the course of 25 December...You should keep taking steps to reduce the spread of the virus, and this will help ensure that you enjoy Christmas Day as safely as possible."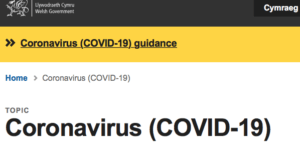 Travel advice from South Wales Police (SWP) warned people then about going to beaches "you shouldn't be driving to these places".
She treated us, too, to a video of how she had suffered a "turkey drama" (presumably at her South Wales home) by leaving plastic on the Christmas roast, but it cannot compare to the drama endured by the families to whom she broadcasted every night with the latest lockdown rules.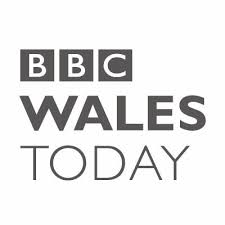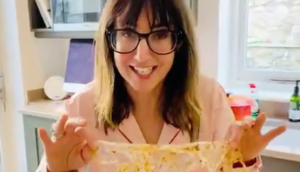 Mrs Owen announced online, as she showed us what had happened: "I left a bit of the plastic on it…"
Before her beach-side holiday, Mrs Owen had controversially proclaimed on Twitter as well, about the audience research which had been undertaken, saying: "Getting great insight into what (Hashtag)BBCNews audiences want from our services with @anna_r_jones. Looking at where and how you get your news and the kinds of stories that are important to you. It's all about @BBCWales doing our best to deliver the news you want. (Hashtag)news (Hashtag)publicservice".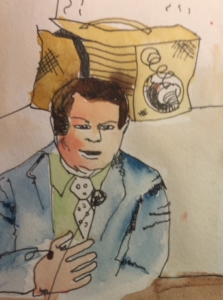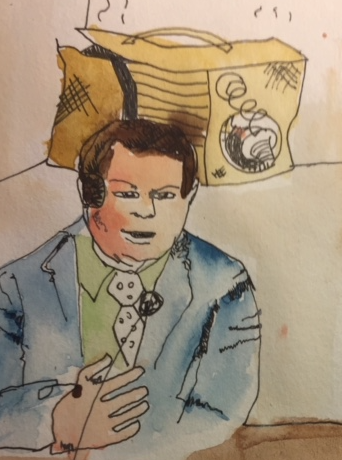 However by using the phrase "the news you want", she laid herself open to accusations that she was involved in 'dumbed-down' journalism.
Before this announcement, the head of BBC Radio Wales (RW) at the time, Colin Paterson had conducted a contentious affair with the married Mrs Owen, despite the fact that his officials had commissioned a programme she presented.
For many staff at BBC CW, Mr Paterson's romance with her represented a major potential conflict of interest, because officials had authorised a RW programme she hosted, called 'Sunday morning with Lucy Owen', and media executives both inside as well as outside the corporation have told us, that they were worried about their partnership's possible impact on the process.

The story about it was included in a Digital Spy (DS) comment concerning RW with the message above the link saying "…the record low listening figures at Radio Wales under it's (sic) current management (were) amplified this year by criticism from former award winning reporters and presenters".
Also of concern has been the 'news' that Mrs Owen has introduced.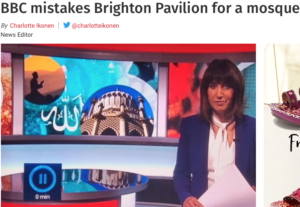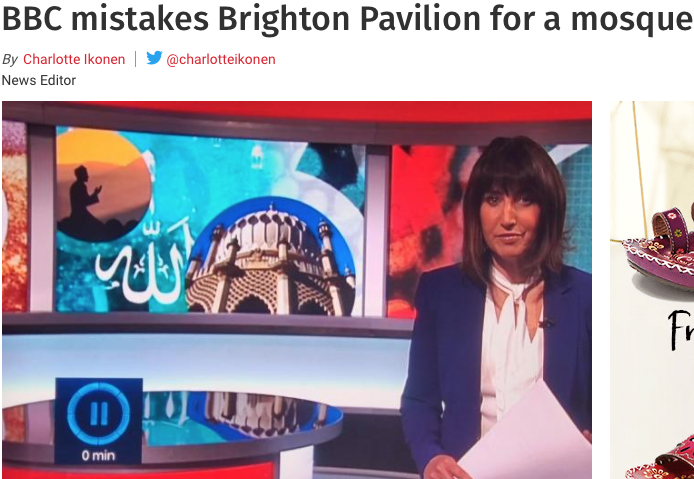 When she was presenting on WT, programme-makers used a picture of Brighton Pavilion during coverage of the start of the hugely important Muslim month of Ramadan instead of a mosque, and the mistake was then featured in the Brighton Argus. 
One Twitter user complained: "BBC Wales showing a picture of the Brighton Pavilion and getting it confused for a mosque when talking about Ramadan is kind of f****d?".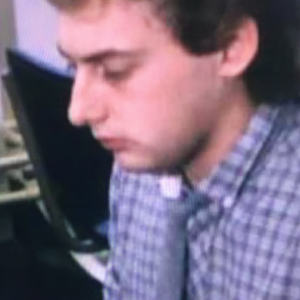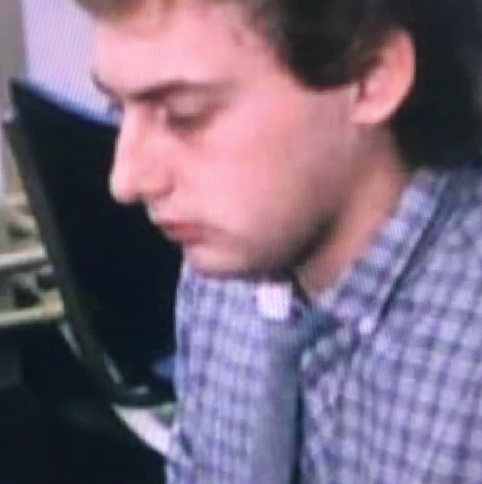 Another wrote furiously: "Not happy they've used a shot of Brighton Pavilion as though it's a mosque (presumably)".
Mrs Owen tweeting pictures of herself in a skimpy bikini on holiday at a palm tree-edged beach might also provoke fury, if it comes at a time when her Welsh viewers are facing the challenge of paying bills during a cost of living crisis…
The memories of our Editor Phil Parry's astonishing 39-year award-winning career in journalism (including the 23 of them at the BBC), when news wasn't about being on holiday, as he was gripped by the rare neurological condition Hereditary Spastic Paraplegia (HSP), have been released in a major book 'A GOOD STORY'. Order the book now!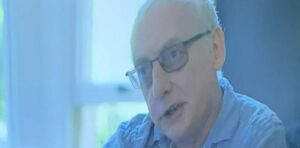 Regrettably publication of another book, however, was refused, because it was to have included names.