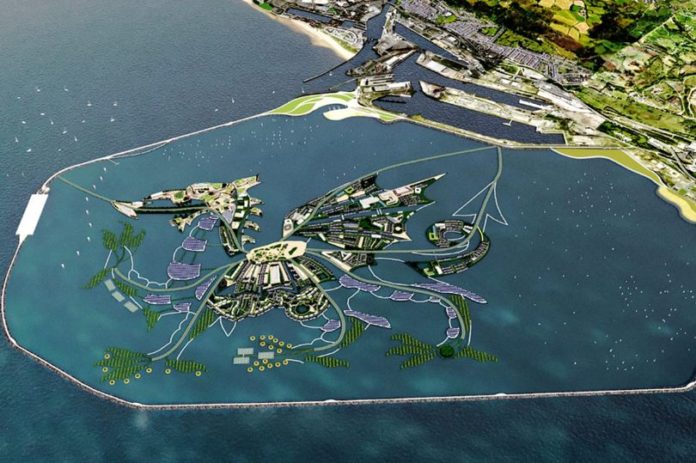 Latest posts by NotSoGreatDictator
(see all)
Latest leaked plans for the Swansea Bay Tidal Lagoon show the much-anticipated underwater caravan park is to be joined by a floating island of up to 10,000 houses and shops.  This will form the perfect enclosure for Swansea's redundant Orc population.  Orcs famously cannot swim and none, so far, have acquired even the most basic seafaring qualifications so Swansea Council are confident they will be unable to escape the lagoon.
When tens of thousands of marauding, blood thirsty Orcs, bred for one purpose unexpectedly achieved their goal in June last year it created a dilemma for Swansea City council.  Regular readers will recall the council built an Orc army using felled trees and Granny's Custard to defend the city from the threat of a Godzilla rampage.
Unfortunately, the skills required to overpower a giant mutated fire breathing hell beast do not readily transfer to the jobs market in a post-industrial environment.  Once they had defeated their arch nemesis Orc unemployment skyrocketed and led to an increase in petty crime not seen since the Blitz.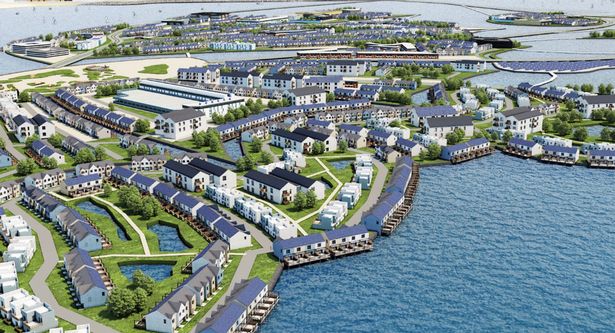 An Orc Engagement Officer was appointed to try to draw the malevolent knuckle draggers into the world of work but Kevin Badger 33 was eaten from the feet up during his first interview having failed to teach former death's head battalion commander Agdesh Gruzbura how to fill out a Universal Credit online application. The now vacant post of Orc Engagement Officer remains unfilled despite a doubling of the salary and an agreement on home working for four days out of a three-day week.
A number of retailers have expressed interest in opening franchises on the lagoon with Miss Selfridges unexpectedly throwing its hat into the ring for the coveted 'Avenue of Dead Souls' frontage.  Zombie apocalypse weapon supplier B&Q said they would be setting up a B&Q extra on every street corner to deal with the expected 'Friday night death match and bowel carnage' trade.
Temporary, acting, interim, vice media liaison officer for Swansea Council containment, redeployment, exploitation and mortal fear of avenging Orc army department, Sean Spicer had this to say.
"These Orcs, boy let me tell you. Whoa, dude… These Orcs will tear your arm off and eat it without garlic.  I was at a meeting with their regional under commander for random slaughter and befootings Egdosh Ganuta and he was like "I eat your face, you slimy human pig creature".  And I'm like dude what did I do? And then he ate the apprentice, what was his name, Kurt, Karl, Marcus?"
A man in a grey suit leans into Sean and whispers in his ear.
"Lucinda.  He ate Lucinda and ah… She was getting the coffee and then we didn't have any coffee, so he looked pretty stupid right?  You see what we're up against so, it's the floating Island thing for them with nothing but Miss Selfridge and B&Q…  We'll see how they like that."
The man in the grey suit leans in again.
"And a Wok 'n' Roll."
The man in the grey suit leans in again.
"And they'll have a Poundland."
The man in the grey suit leans in again.
"And a Weatherspoons."
The man in the grey suit leans in again.
"It's going to be called the Woolsack."
The man in the grey suit leans in again.
"Because Orcs have notoriously hairy genitalia?" 
The man in the grey suit leans in again. Sean waves his arms angrily to dismiss the man.
"Will you stop, they don't want to know how big.  Any questions?"
Reporter:
"How big are the genitalia of Orcs?"
---
Get the book!
Making Wales Great Again
Humour and Satire from NotSoGreatDictator. A collection of articles written for the EYE eMagazine. Paperback. Colour images. 148 pages. ISBN: 978-1-9164532-8-9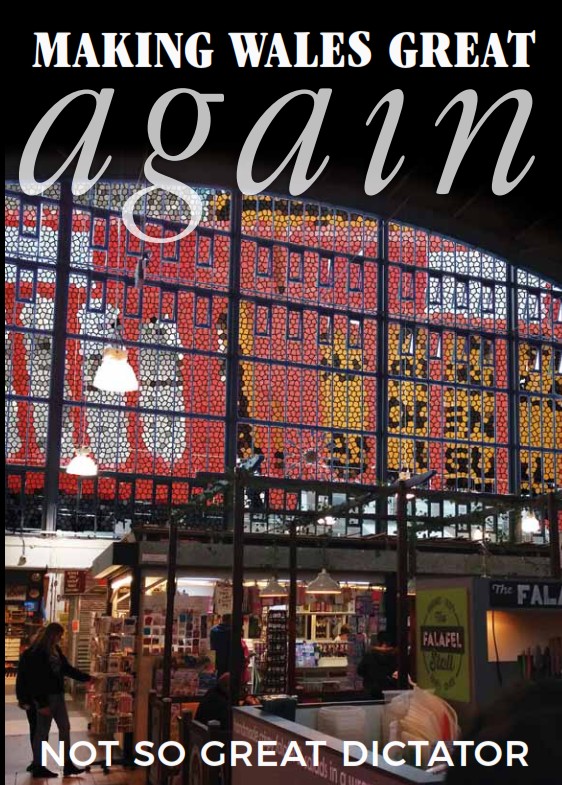 ---
A Good Story
Our Editor Phil Parry's memories of his extraordinary 35-year award-winning career in journalism as he was gripped by the incurable disabling condition Hereditary Spastic Paraplegia (HSP), is available in a major new book 'A GOOD STORY'. Order the book now!
Also on Amazon.