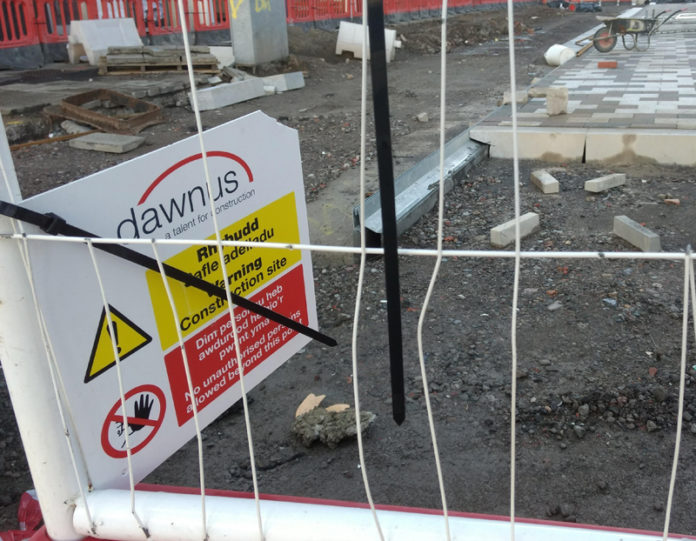 Writer, humourist, satirist, vBlogger and Lego fiend. Get the book Making Wales Great Again #MWGA

Latest posts by NotSoGreatDictator (see all)
Fears of an end to Swansea's participative UNESCO world heritage, Prince of Wales roadworks have been assuaged this week by the collapse of construction company maintaining them.  Swansea residents had been thrown into a state of panic by rumours of a completion date. The once mighty roadworks famed for their ability to completely incapacitate the city have in recent months been reduced to the status of just massively inconvenient.  This status, although not ideal, is now set to continue indefinitely.
When a fabled completion date was first mooted a charity was set up by street drinkers and Liberace to raise money for an extension to the roadworks.  At one point The National Trust bid for the land, vowing to preserve the roadworks for future generations. Unfortunately, they couldn't guarantee the site would be equally inconvenient for everyone regardless of race, gender, sexual orientation or physical ability so didn't meet the authenticity requirements.
Tranquilizer darts to bring down maze dwellers
Eventually, money was found in the Arts Council of Wales budget to preserve the roadworks in its current state for the foreseeable future.  By applying to the Go And See scheme, schools In Wales will be able to fund trips to what has become the largest immersive theatre project in recorded history.
The money will help maintain the roadworks in its current state of "Faux Blitz" and enable volunteers to volunteer as roadworks maze dwellers on days when actual maze dwellers prove too timid or crazed with hunger to interact constructively with visitors.  Each teacher will be issued with a rifle and five tranquilizer darts for when the maze dwellers or volunteers come too close to the children.
Roadworks as far as the eye could see
Mr. Karl Emphatic of The Swansea and Lower West Wales Roadworks Enshrinement Society (Sandfields branch) had this to say.
"Oh it makes your heart sing, doesn't it.  The roadworks have been a constant feature of my life since I was a boy. I remember when it was roadworks as far as the eye could see.  Last Tuesday I think it was.  I was terrified when people started talking about an end in sight.  Luckily this financial disaster means they won't be going anywhere for a long time yet. 
I was only saying to my wife last week, don't worry I said. Have you ever known a time when we didn't have roadworks in the city centre? They won't let us down. Besides, Bonymaen amateur operatic society is putting on Swansea Roadworks The Musical this year and I've just been given the lead role.  We'd all look pretty foolish if the roadworks ended now"
He then burst into one of the songs from the musical and started dancing a waltz.
In a not unrelated story, one of the ironic "Businesses Open As Usual" signs was sold at Christie's New York for £168 million to an anonymous collector in San Antonio, Texas.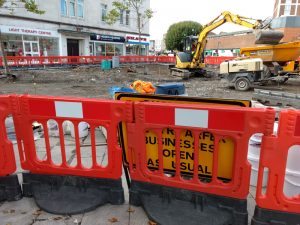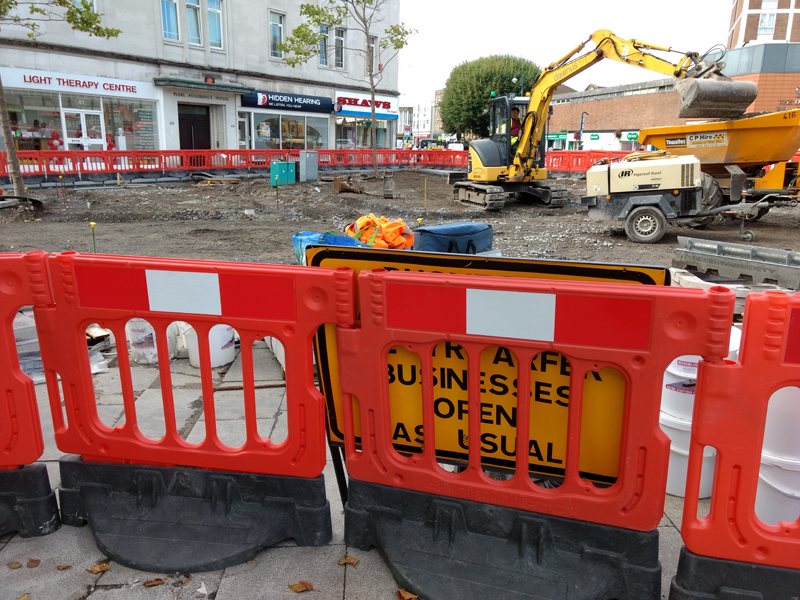 Our Editor Phil Parry's memories of his extraordinary 35-year award-winning career in journalism as he was gripped by the incurable disabling condition Hereditary Spastic Paraplegia (HSP), have been released in a major new book 'A GOOD STORY'. Order the book now! 
Comments from Mastodon: