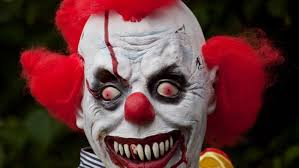 Latest posts by Edwin Phillips (see all)
To mark the departure of controversial Pro Vice-Chancellor (PVC) Hilary Lappin-Scott, after The Eye exclusively revealed she was leaving scandal-hit Swansea University, we here reproduce links to some of the most popular pieces about her by our satirical columnist Edwin Phillips.
Professor Lappin-Scott had overseen the university's management school when it has been engulfed in crisis and where a top-level police inquiry into alleged bribery is now underway during a questionable multi-million pound land deal, with the school at its heart.
She has been supported by an extraordinary anonymous computer campaign designed to undermine the investigation, with libellous messages sent to senior Welsh politicians and journalists.
She has enraged her staff by sending mundane tweets from glamorous parts of the world after she was sent on expenses-paid trips, and her superior has been sacked for "gross misconduct" along with senior executives who were her responsibility.
Our Editor Phil Parry's memories of his astonishing 35-year award-winning career in journalism as he was gripped by the incurable disabling condition Hereditary Spastic Paraplegia (HSP), have been released in a major new book 'A GOOD STORY'. Order the book now! The picture doubles as a cut-and-paste poster!
Comments from Mastodon: