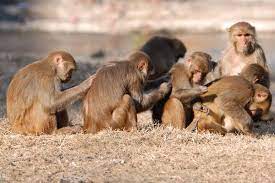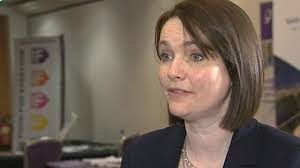 Education specialists have condemned the background of a controversial commissioner deciding the future of Wales, which has been proclaimed by the Welsh Government (WG) as a major factor for her joining the body, it has emerged.
Contentious former Welsh Minister for Education Kirsty Williams is declared important for chairing the advisory board on the international student exchange programme to replace the one scrapped following Brexit (Erasmus), yet she had HERSELF helped set it up.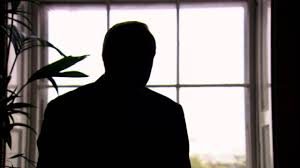 One education specialist attached to a university told us: "This is incredible.  There should be a law against this sort of thing".
Another with a local authority, said:  "It's exactly this 'revolving door' which gives public bodies a bad name in the minds of the public".
The leading Welsh Liberal Democrat Ms Williams said, when details of the new International Learning Exchange Programme to replace Erasmus+, were announced: "By investing in this programme now, we are investing in a strong, international and prosperous future for all young people in Wales".

Yet in showing her credentials to join the Independent Commission On The Constitutional Future Of Wales the WG stated that Ms Williams: "… now chairs the advisory board of the International Learning Exchange Programme, Wales' replacement for Erasmus+".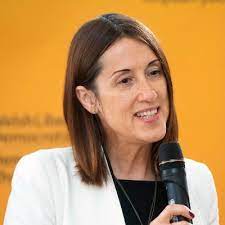 Commenting on the appointments including that of Ms Williams, Welsh Liberal Democrat leader Jane Dodds said: "I am delighted to see such a range of well-respected and extremely qualified individuals appointed to this panel. All of those appointed will bring a range of valid views and have my utmost confidence to lead the conversation on our constitutional future".
Details of this situation may prove difficult, as it has been proposed that former senior politicians (and those still in power) should be banned from using past official duties, to enhance their attractiveness for future roles, and there is to be a shake up of the rules. The proposal has come after questions were raised, about the activities of the Conservative MP Owen Patterson, as well as the one-time attorney general Sir Geoffrey Cox who earned around £900,000 last year through his work as a lawyer.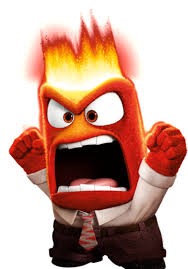 Yet this is not the first time that Ms Williams has hit the headlines for the wrong reasons, with politics often at the heart of controversies.
With the pandemic progressing almost unchecked, she endorsed plans for a 'fire-break' or 'circuit-breaker' across Wales, closing all non-essential shops and banning gatherings outside the household, but her party's former leader Sir Vince Cable said a 'circuit-breaker' covering the whole of the UK would be "simply devastating".
In announcing plans for the one in Wales, Ms Williams stated: "The fire-break is the shortest we can make it, but that means it will have to be sharp and deep to have the maximum impact on the virus".
Yet Sir Vince (who was leader of the UK Liberal Democrats from 2017 to 2019, when Ms Williams was Welsh education minister, and MP for Twickenham from 1997 to 2015) furiously disagreed with any moves at the time, towards a 'circuit breaking' UK lockdown (presumably including Wales), saying the rules would "defy common sense".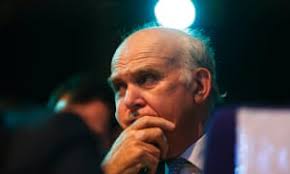 He wrote:  "… a 'circuit-breaker', which would see almost the whole country once again confined to our homes, a measure the Prime Minister has yet to rule out, would defy common sense".
As well as this, in August last year, Ms Williams publicy apologised to young people for the shambles over the exam results, when she was education minister. Across Wales 42 per cent of A-level grades were lowered by an algorithm used to 'standardise' categories after all exams were cancelled.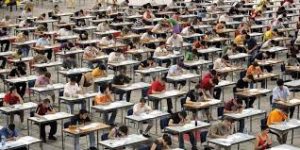 The method was ditched following an outcry from headteachers, students, parents and others, because the system particularly disadvantaged bright children from lower achieving schools and those on free school meals.
She admitted: "It has been a time of anguish for people right across the country. And I am sorry that – for some of our young people – the results process has made that worse".
It has also been clear Ms Williams had ruffled the feathers of teaching unions during the pandemic.
The General Secretary of the NAS/UWT Patrick Roach warned: "It is troubling that the Education Minister for Wales, unlike ministers elsewhere in the UK, is using emergency powers in order to press ahead with plans for the wider reopening of schools".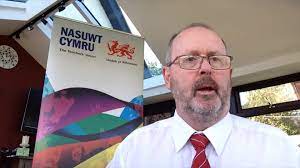 Neil Butler, the union's National Official for Wales, said that giving all pupils the opportunity for contact time at school was "the most dangerous option in terms of virus transmission".
It may also turn out to have been a dangerous option for the WG to proclaim the credentials of a former front line politician in helping decide the future of Wales, when education specialists have condemned them…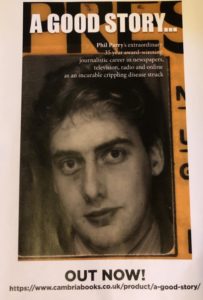 Tomorrow – our satirical writer Edwin Phillips overhears a conversation between two executives of retail giant John Lewis, after they used a picture of shamed actor Johnny Depp in their Cardiff store, to sell eau de toilette despite him losing his bid to appeal against a scathing High Court ruling that he attacked his ex-wife 12 times.
Our Editor Phil Parry's memories of his astonishing 38-year award-winning career in journalism (including the controversies swirling around leading political figures) as he was gripped by the rare neurological disabling condition Hereditary Spastic Paraplegia (HSP), have been released in a major book 'A GOOD STORY'. Order it now!
Regrettably publication of another book, however, was refused, because it was to have included names.