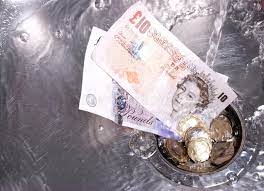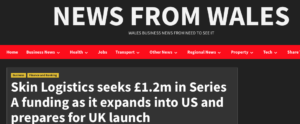 Multi-million pound investors in a South Wales biotech company may not know the controversial background of one of those behind the firm, which has been exposed exclusively by The Eye.
Contentious entrepreneur Marc Clement started Skin Logistics (SL) which is looking for £1.2 million, but we have shown that he was at the centre of an enormous police investigation into alleged bribery, and has been called a 'professor' even though he had been sacked by his university which said he could not use the title.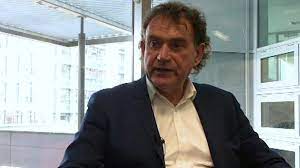 SL wants the money to expand as well as launch, and until now has been funded by a substantial loan from the Development Bank of Wales (DBW) owned by the Welsh Government (WG), which is also likely to be unaware of this headline-grabbing background.
From our research it is clear that officials elsewhere have been conscious of possible jeopardy.
When 'Professor' Clement was in charge, University of Wales/Prifysgol Cymru (UoW/PC), internal papers provided to us about a council meeting from September 24 2012, showed that board members were alerted: "to a request from (crooked academic) Steven Chan… to transfer $295,500 (£190,640) to three separate programs at the Massachusetts Institute of Technology (MIT)".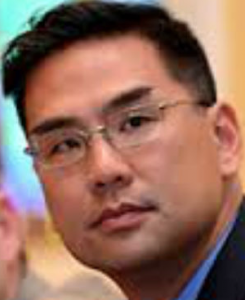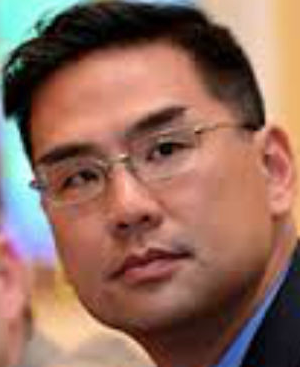 But that: "Council are asked to note the potential financial, political and reputational risks surrounding the project", and the papers also state: "xxx was invited to take part in a telephone call on 7 Sep 2012 with Marc Clements and Steve Chan (both in Boston)".
Along with:  "Reports were provided to Steve Chan who was designated by then President Marc Clement as his representative…".
'Professor' Clement then moved on to head up the School of Management (SoM) at Swansea University (SU), but he left a legacy of disaster here too.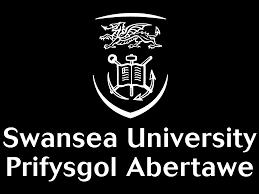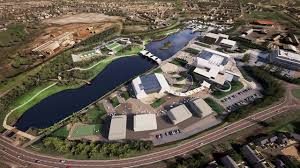 He was at the heart of a huge investigation, which followed creation of the £200 million 'Llanelli Wellness and Life Science Village' (Delta Lakes) project, rebranded as 'Pentre Awel – Breezy/Windy Village'.  
It formed part of the £1.3 billion Swansea Bay City Region Deal (SBCRD), and was run in partnership with SU as well as Hywel Dda and Abertawe Bro Morgannwg health boards – 86 acres of land at Delta Lakes had planning permission, and the giant venture was to have included research and business development facilities, a state-of-the-art care home as well as an assisted living and rehabilitation centre, outdoor leisure space, a wellness hotel, and a new leisure centre.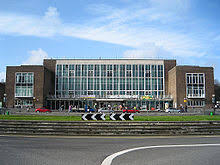 But despite a police inquiry into it resulting in no action, a statement from SU declared: "The police have confirmed to Swansea University that there was evidence of potential criminal offending identified and secured against individuals and companies subject to their enquiry…The university's decision to dismiss Marc Clement was based on serious breaches of Swansea University procedures and was never dependent on a criminal investigation by the police or decision to prosecute by the CPS (Crown Prosecution Service)".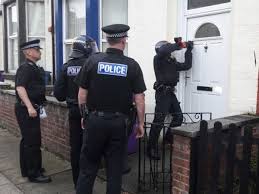 During the police investigation, properties in Swansea, Carmarthenshire and Kent were searched. South Wales Police (SWP) said the Regional Organised Crime Unit (Tarian) executed "a number of warrants as part of an investigation into alleged bribery offences. Seven (then eight) addresses in Swansea, Carmarthenshire, and Kent are being searched with the assistance of colleagues".
The searches involved officers from South Wales, Dyfed Powys and Kent Police forces, yet The Eye were alone in disclosing the properties raided by the police.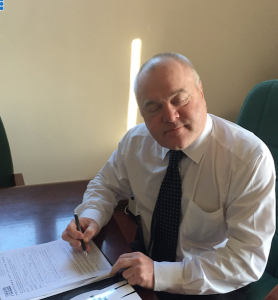 Another statement from SU made plain that other senior officials were also included in the probe which involved 'Professor' Clement.
It stated baldly:  "In September 2018, the University investigated a payment that had been made to Raymond Ciborowski (the University's former Registrar) upon the termination of his employment.  This investigation found that the agreement governing the termination of Raymond Ciborowski's employment as Registrar contained irregular and inappropriate provisions", and continued:  "… gains included salaries from future appointments and equity potentially worth millions of pounds.  The evidence suggested that there were material and serious interests that should have been declared under the University's policies and procedures".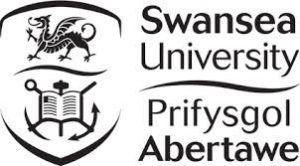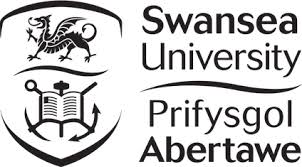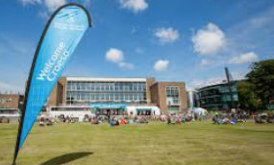 An announcement from SU's 'Associate Director Vice-Chancellor's Office, Head of Legal and Compliance Services' proclaimed: "The matters under investigation are very serious. The University has invested a significant amount of resource investigating the alleged misconduct, as have the authorities. It is essential that nothing is done to undermine the on-going processes".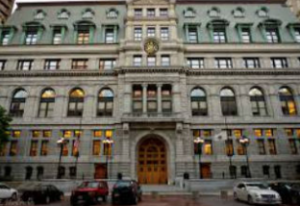 Even before this 'alleged misconduct', Chan was hired for work at SU by his 'representative', 'Professor' Clement, yet he has himself a colourful past.
Chan has been imprisoned by a court in Boston (USA) for four years and three months, and ordered to pay millions of dollars in compensation, followed by three years of supervised release, after he admitted one count of conspiracy to commit fraud as well as one count of mail fraud. He was also told to pay restitution of $12,596,298.
Meanwhile the man who hired him ('Professor' Clement) (as well as the Vice Chancellor [VC] Richard Davies) left under a cloud from their positions at SU.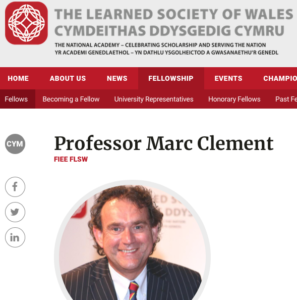 Despite this he was STILL described as a 'Professor' by the 'Learned Society of Wales', which declared on its website that he was elected as a 'founding fellow' in 2010 in the areas of "SCIENCE, TECHNOLOGY, ENGINEERING, MEDICINE & MATHEMATICS".
SU officials have given a hint about how stongly they felt about the matter, telling The Eye sternly: "Marc Clement has not been awarded Emeritus status by Swansea University,  so unless another institution has awarded him a title then he is not entitled to be called Professor.  The title comes with a role at a certain level and it is common for retiring Professors to seek Emeritus status from their institution in order to retain the title.  This was not sought or granted for Marc Clement".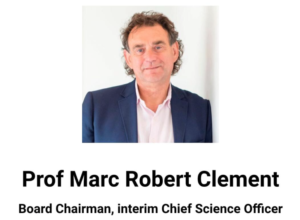 But 'Professor' Clement was apparently unabashed, and his published biography stated:  "Prof Marc Robert Clement Board Chairman, interim Chief Science Officer Marc is a renowned academic, inventor and entrepreneur in the field of Life Science and Medical Technology. Vice Chancellor and Chief Executive of the University of Wales (2007 – 2012)… He has now retired from academic life and is pursuing a career as an entrepreneur and innovator in life science".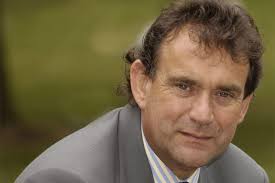 Yet events which were widely-reported revealed another side to 'Professor' Clement, and one leading academic in Wales told The Eye: "After what has happened, using the title of 'Professor' demeans the organisation".
He was one of two academics whose 'unfair dismissal' cases were thrown out by an employment tribunal, because they had failed to declare personal equity stakes in the Pentre Awel land development scheme.
After a tribunal in Cardiff lasting more than two weeks, for which there was an evidence bundle running to some 13,000 pages, Judge Stephen Jenkins ruled that SU was justified in sacking 'Professor' Clement (the former dean of its management school), and his ex-colleague, Steven Poole, in 2019, following a protracted independent disciplinary hearing that had begun the previous year.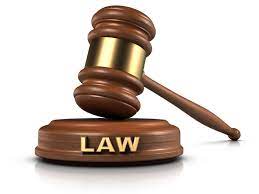 But justification is hard to provide for a biotech company wanting over a million pounds, when possible investors may not know the controversial background of one of those behind it…
Our Editor Phil Parry's memories of his extraordinary decades long award-winning career in journalism (including exposing people in the wrong) as he was gripped by the incurable disabling condition Hereditary Spastic Paraplegia (HSP), have been released in a major new book 'A GOOD STORY'. Order it now!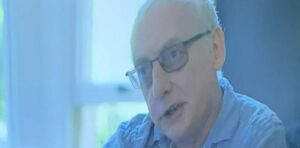 Regrettably publication of another book, was refused, because it was to have included names.
Tomorrow more money issues – and how during 23 years with The BBC, and 39 years in journalism (when he was trained to use simple language, avoiding jargon), reporting financial scandals has always been central, so our Editor, Welshman Phil Parry will look at how this has now been thrown into sharp relief after an extraordinary police investigation into the finances of the Scottish National Party (SNP) following allegations that hundreds of thousands of pounds meant for political campaigns had in fact gone into the pockets of party bigwigs.