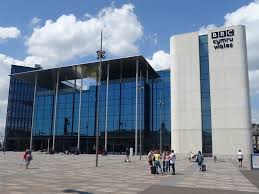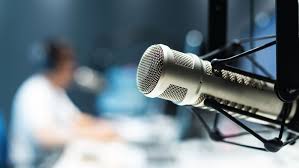 The relentless decline is continuing of audiences at Wales' only national English language radio station, despite the huge amounts of money spent on 'famous' presenters, with services in other parts of the UK doing much better, and prompting calls for senior executives to resign.
The latest RAJAR figures show that the 'share' of the available listening audience in the country at the end of last year for BBC Cymru Radio Wales (RW), was down to just five per cent (a 'reach' of 309,000).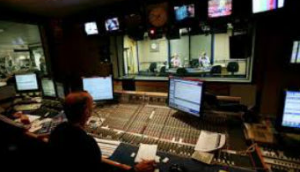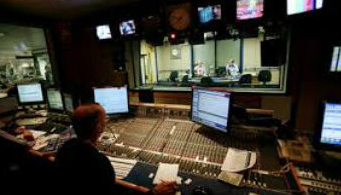 In December 2021, the audience 'share' was 5.3 per cent (the 'reach' was 371,000). There was no survey in 2020, due to the pandemic, but in the final month of 2019 the 'share' for that year was 5.5 per cent.
However in 2014 the available audience 'share' was 7.4 percent, while eight years before that, the 'share' was 8.9 per cent.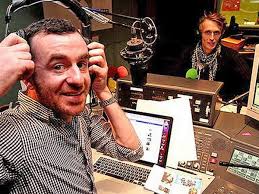 In just one year recently (2018) was the 'share' lower than today, at 4 per cent. Yet fewer people were listening to the radio generally in that year. The 'share' is a proportion of overall radio listening, so if fewer people are listening to radio in general, it will affect the ultimate figure.
A fair comparison is with BBC Radio Ulster (RU), whose audience statisics were: 'reach' 475,000, 'share' 19.3 per cent. In other words, RU is nearly THREE TIMES as popular among the people of Northern Ireland as RW is among the people of Wales.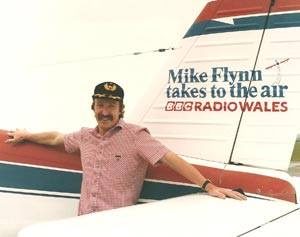 In the past one of the main presenters at RW during its launch, has called for the then Editor of RW, Colin Paterson, and his superior, Rhodri Talfan Davies, to resign.
Mike Flynn told The Eye:  "Both of these so called media executives (Mr Davies and Mr Paterson) are answerable to the public who pay their salaries via the licence fee and should resign. But they are frightened to reveal the audience for the abysmal Claire Summers programme that replaced Good Morning Wales (GMW). I would like to know what the real figures are across daytimes and weekends and how they waste over £18 million. It is about time they started to answer a few questions."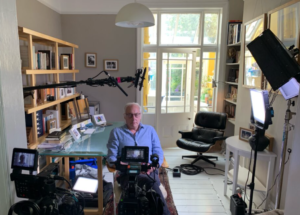 A former radio executive, said: "It's (the audience numbers are) peaking at weekdays mid mornings, with Wynne Evans the only highlight. There's an over reliance on celebrities who have little or no substance, and the breakfast programme is a disgrace.".
Our own Editor, Phil Parry, who presented the lunchtime programme, Wales at One, the drive-time show Good Evening Wales, as well as the weekly debate series People's Assembly, for seven years until 2006, said:  "I really don't see how much longer this can go on.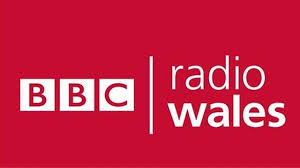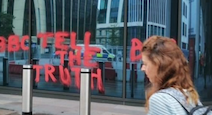 "Those in charge need to take responsibility for what has happened, and step down. This is PUBLIC money we're talking about after all!".
However the station (as well as Mr Paterson and Mr Davies), has often hit the headlines for unfortunate reasons.

Our journalists have been alone in reporting that Mr Paterson had an affair with the presenter Lucy Owen, and the story about it was included in a Digital Spy (DS) comment concerning RW with the message above the link saying "…the record low listening figures at Radio Wales under it's (sic) current management (were) amplified this year by criticism from former award winning reporters and presenters".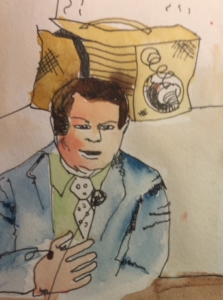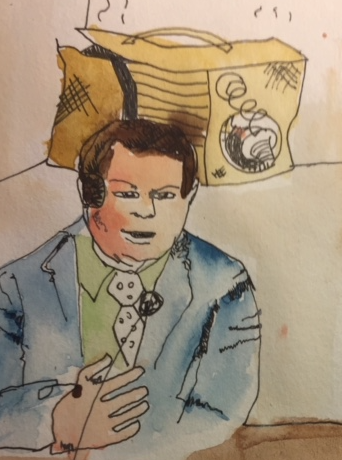 For many staff at BBC CW, Mr Paterson's romance with the married Mrs Owen represented a major potential conflict of interest, because officials had commissioned a RW programme hosted by Mrs Owen, called 'Sunday morning with Lucy Owen', and media executives both inside as well as outside the corporation have told The Eye that they were worried about their partnership's possible impact on the process.
Mr Flynn was equally unimpressed by The Eye's disclosure of this relationship. He told us: "If Paterson has been having an affair with a Wales Today and Radio Wales presenter it brings his management skills in to question and he needs to be suspended immediately".
When Mr Paterson's former paramour, Mrs Owen, was newsreading on BBC Wales Today (WT), programme-makers used a picture of Brighton Pavilion during coverage of the start of the hugely important Muslim month of Ramadan instead of a mosque, and the mistake was then featured in the Brighton Argus.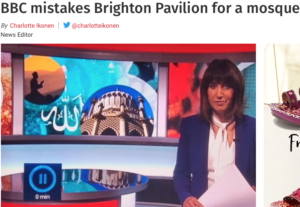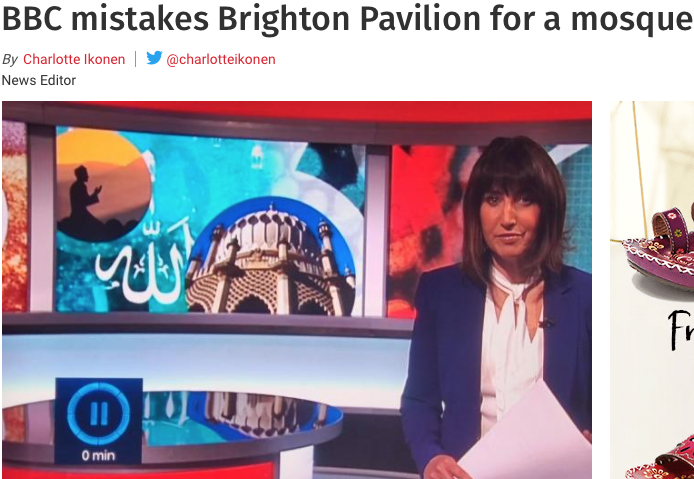 One Twitter user complained: "BBC Wales showing a picture of the Brighton Pavilion and getting it confused for a mosque when talking about Ramadan is kind of f****d?". Another wrote furiously: "Not happy they've used a shot of Brighton Pavilion as though it's a mosque (presumably)".
Mrs Owen had also tweeted over Christmas 2020 about how she had taken a trip to the beach at Southerndown in the Vale of Glamorgan, when others were governed by lockdown regulations. She treated us, too, to a video of how she had suffered a "turkey drama" (presumably at her South Wales home) by leaving plastic on the roast, but it cannot compare to the crisis endured by the families to whom she broadcasted every night with the latest lockdown rules. She announced online, as she showed us what had happened: "I left a bit of the plastic on it…"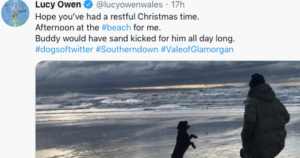 In the past, Mrs Owen has also described as a 'crisis' wearing odd shoes into the office to broadcast the lunchtime bulletin, and asked whether anyone would notice. She even included for us a shocked face emoji after that comment, and following it Mrs Owen published on Twitter: "Crisis over!".
Yet she could, perhaps, have focused on the BBC CW website saying the same day that coronavirus/Covid-19 was the biggest cause of death in Wales that month, which many might see as a real drama. This was what she would have read instead of complaining about wearing odd shoes: "The mortality rate rose "significantly" for a second month, to 260 deaths per 100,000 people in Wales. It was also more than twice the rate in the most deprived areas compared with the least deprived area".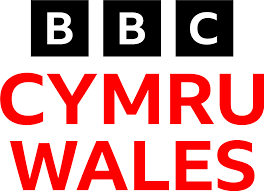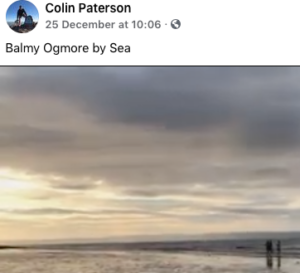 Mr Davies' appointee who she had an affair with, Mr Paterson, has also been in the news for the wrong reasons.  He posted a video on Facebook (FB) about how he too went to the beach over Christmas 2020 – this time at nearby Ogmore, which he said was "Balmy".
Yet the Welsh Government (WG) rules at the time appeared clear enough: "If you are travelling away from home, you should travel to meet your Christmas bubble and return home in the course of 25 December...You should keep taking steps to reduce the spread of the virus, and this will help ensure that you enjoy Christmas Day as safely as possible." Travel advice from South Wales Police (SWP) warned people then about going to beaches "you shouldn't be driving to these places".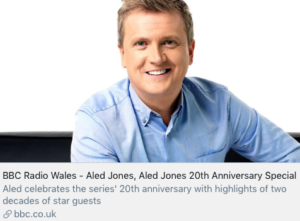 Bizarrely, Mr Paterson had also retweeted details of the lockdown restrictions from his own radio station which covered the Christmas period then.

On November 4 in 2017 we showed how new schedules were about to be published by the BBC, but the popular Sunday programme of Mr Jones did not appear. At the time the BBC told The Eye, that they did "make changes to when programmes run".
However it transpired that the popular Songs of Praise presenter would not be on the airwaves at all at the BBC, while the broadcaster investigated alleged inappropriate behaviour more than a decade earlier. The singer and TV host from Anglesey, who found fame at the age of 12 with his top five Christmas hit Walking in the Air, said he was "deeply sorry" for any upset caused but strongly denied any "inappropriate contact", and a spokesman for Mr Jones said that while the matter did not relate to any broadcast work, he had voluntarily agreed not to go on the BBC while it was investigated.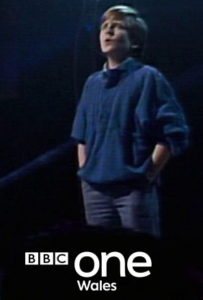 In a statement, the spokesman added: "Whilst he accepts that his (Mr Jones') behaviour over a decade ago was occasionally juvenile, as was that of others, he never intended to harass or distress and he strongly denies any inappropriate contact. He is, however, deeply sorry for any upset caused and hopes this matter is resolved soon." Mr Jones' spokesman added that the allegations from a single female complainant of inappropriate messages and contact, reported in the Sun, did not relate to any broadcast work, and related to a matter more than 10 years before.
Mr Paterson's replacement, Carolyn Hitt, (who was recently to be seen on the BBC Cymru Wales [BBC CW] programme 'Slammed') faces an uphill task, because she presides over a radio station which has secured the record-breaking low listening figures.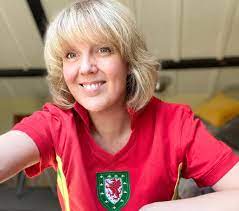 Accusations of bias, too, have been levelled at BBC CW – mainly that it favours the Welsh nationalist party Plaid Cymru (PC).
The Director, Wales, Rhuanedd Richards, who leads the BBC CW 'Executive Teams', is a former Chief Executive (CEO) of PC, and there is concern as well, about the neutrality of Ms Hitt, who is in overall charge of an impartial news service. She has tweeted: "I've voted @UK Labour all my life but today…I voted @Plaid_Cymru", and in February 2020, she appeared as a keynote speaker at a conference of the Welsh independence organisation YesCymru (YC), and there said that she was "willing to pick up the ball and run" for independence.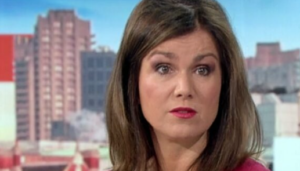 Meanwhile the latest RAJAR figures, come at a difficult time for the BBC, as it has endured heavy criticism over a new-look logo which was unveiled.
Two television presenters, Richard Madeley and Susanna Reid, greeted it with derision. "I mean, I can barely look at it", Mr Madeley scoffed. "Oh, it's like something from (the hit television comedy series) W1A, isn't it?", Ms Reid added.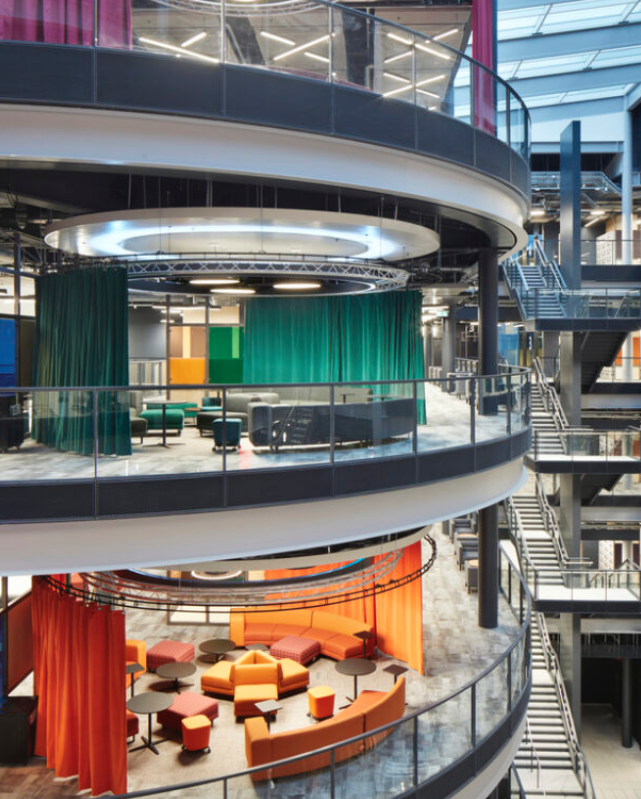 "The future is so bright I have to wear shades!" Mr Madeley japed ironically on air. "Well, what is the difference? Can you imagine a designer going to the BBC exec and saying, 'I think you'll like this' and them going, 'oh my God, that was worth half a million'".  He went on to say: "[The BBC] are like Millwall supporters: everybody hates them but they don't care". "You can't say that everybody hates the BBC!" a 'shocked' Ms Reid laughed.
Clearly it is not a bright future at RW if the latest audience figures show a continuing decline, despite the vast amounts of public money spent on 'famous' presenters, and with services in other parts of the UK doing much better…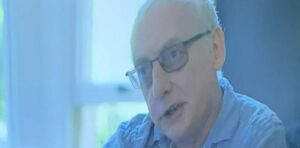 The memories of Phil's incredible 39-year award-winning career in journalism (who spent 23 years at the BBC), as he was gripped by the rare neurological condition , Hereditary Spastic Paraplegia (HSP), have been released in a major book 'A GOOD STORY'. Order the book now!
Regrettably publication of another book, however, was refused, because it was to have included names.