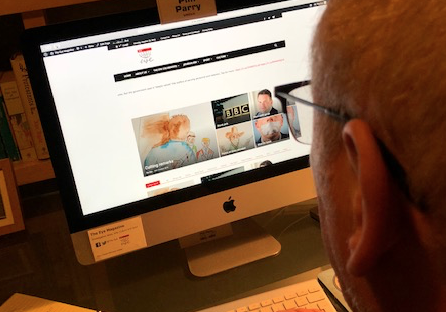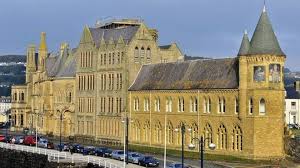 Today The Eye continue to applaud the vital work of whistleblowers in uncovering wrongdoing inside leading institutions, when many of our stories have concerned controversial events where the role of an internal source has been central.
A year ago we showed how furious staff at Aberystwyth University condemned the "complete waste of money" in opening a controversial campus on a holiday island, after revelations it was to close following relentless pressure by The Eye.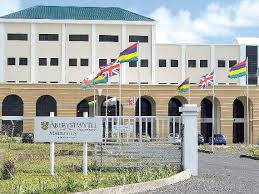 The Mauritius campus of the university was built to accommodate 2,000 students, but just 106 had enrolled in its second year.
---
The Eye is editorially independent – our journalism is free from commercial bias and not influenced by billionaire owners, politicians or shareholders. No one edits our editor. No one steers our opinion. If everyone who reads our reporting, who likes it, helps to support it, our future would be assured.

For as little as a single one off £1, you can support the EYE – and it only takes a minute. Thank you. DIOLCH YN FAWR.
---
We revealed how in the light of those figures, the multi-million pound cost of the venture had also proved contentious. One staff member at Aberystwyth told us:  "Now we know the expensive folly of the Mauritius campus. But I bet they don't apologise."
A former member of the Welsh Assembly, Simon Thomas AM, once an Aberystwyth student, said opening the campus was "not a wise move". The decision to open it was taken at a time when the university was facing other major problems at its main headquarters in Aberystwyth revealed by The Eye.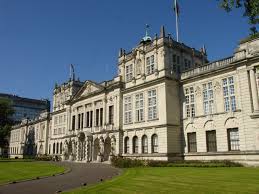 In May the previous year a one-time Vice-Chancellor (VC) of Aberystwyth condemned as "madness" the decision to open the Mauritius campus. Prof Derec Llwyd Morgan, who ran the university from 1994 to 2004, said the figures showed it was a bad decision to go to a far-flung country.
This month a whistleblower gave us details which we published before anyone else, of plans to make staff redundant at Wales' only university in the elite 'Russell Group'.
The controversial news was confirmed by officials at Cardiff University the following day, and was then followed up by the mainstream media.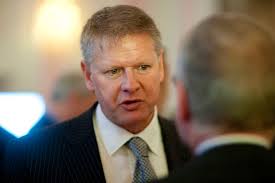 Internal documents passed to us by the whistleblower disclosed that staff were to be offered "a new Voluntary Severance Scheme to cover the whole University" which would be open for applications from January 3 to May 31.
The university said it wanted to "move from a deficit position of £21m last academic year to a surplus position of £24m in two years' time".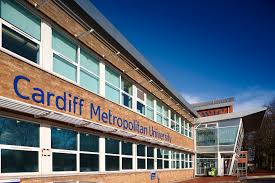 The email to staff from contentious VC Colin Riordan continued:  "This is a challenging target, but one that is eminently achievable so long as we take a strategic approach… last year our income only rose by 2.5% whilst our expenditure rose by 5.2%".
Indeed all universities in Wales had experienced major problems which we brought into the light with the help of whistleblowers.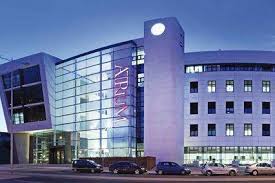 In July last year we showed how only one of Wales' eight universities was given the highest 'Gold Award' in the latest Teaching Excellence Framework (TEF) – Bangor.
Cardiff, Cardiff Metropolitan, Swansea and Glyndwr universities all secured silver for 2017 despite vastly different resources, but The University of Aberystwyth and University of South Wales (USW) did not take part at all.
Both have featured prominently on The Eye.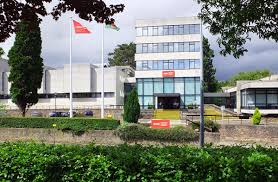 Almost three years ago we showed how Aberystwyth had plunged in The Guardian table and dropped from 70th to 87th in the Complete University Guide. 
The VC at the time, April McMahon, said the figures needed to be taken "with a pinch of salt".
But it has not simply been universities where information from whistleblowers was crucial to the work of The Eye – it has also been hugely important in divulging the shockingly low audience figures of the only national English-language radio station in Wales when the man in charge had baldly stated he could achieve far more by this stage.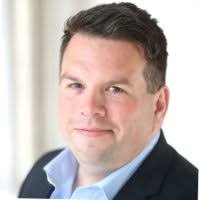 Yesterday we disclosed how senior figures within The BBC had endorsed a hard-hitting article in the London Review of Books, which laid bare the culture of overmanning, waste of resources and internal competition which still pervades the corporation.
We have also shown how the Editor of BBC Radio Wales (RW), Colin Paterson, had been condemned by one of the broadcaster's leading former presenters for putting out "spin" after 40th birthday celebrations, ignoring the "dismal" listening figures, and "snubbing" the biggest town north of the valleys.
Mike Flynn who presented a daily programme on RW for 11 years until 1989, and has been described in Wikipedia as one of the foremost presenters in the early days of the station, told us that Wrexham was omitted from fanfare about the anniversary Outside Broadcast tour, even though it has a population of more than 61,000.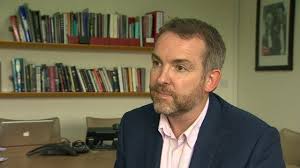 The Eye also divulged how Mr Flynn demanded the resignation of the Director of BBC Cymru Wales (BBCW), Rhodri Talfan Davies, where the regular TV Current Affairs programme 'Week In, Week Out' has been axed after 53 years.
He also repeated his for call for Mr  Paterson, also to go following release of the latest audience data.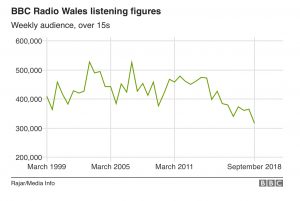 Mr Paterson was in charge of RW as it had reached the lowest weekly listening figures on record at 317,000. Yet soon after his appointment more than two years ago he had stated internally and externally to media executives that he would achieve far more by this point.
On May 17 he sent an internal BBCW email to RW staff seen by us, about the audience figures then which were about to be released saying "I couldn't be more pleased…".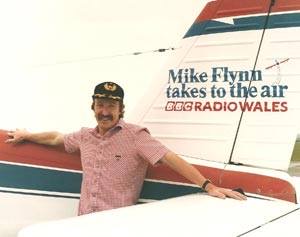 In his message to Mr Paterson demanding his resignation, and published on The Eye, Mr Flynn stated:  "You have presided over massive changes at Radio Wales, and dumbed down the station, but none of them have boosted listening numbers which now stand at a record low. You have not redressed the historic imbalance at Radio Wales which has always favoured South Wales but does nothing for North Wales…
"Coverage of Wrexham FC matches has been downgraded. You have brought in so-called famous people who few have heard of, and who have only tenuous links to Wales. Entertainment programmes now secure higher audience figures than news programmes." He wrote "… your position (is) completely untenable".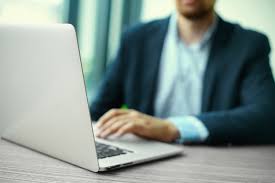 Our position would also be untenable without the support of whistleblowers.
We thank them...
Check your knowledge of major events as revealed on The Eye, with our brilliant interactive quiz: [viralQuiz id=1]