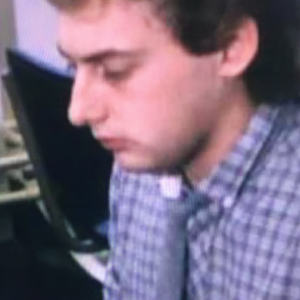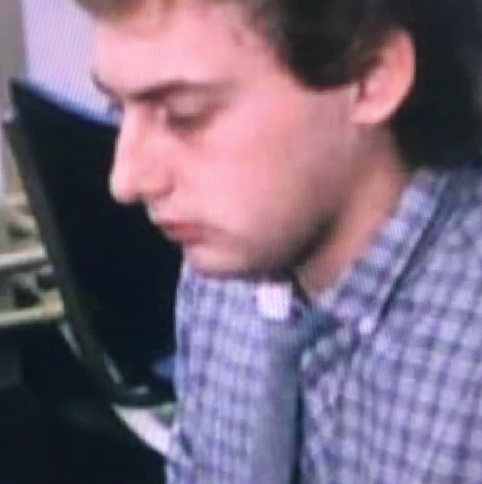 Here our Editor Phil Parry examines the rise of conspiracy theories amid attacks on 'fake news', and with a Wales-based former BBC journalist now 'media consultant', airing her conspiratorial views about 'the old media'. 
Earlier he has described how he was helped to break into the South Wales Echo office car when he was a cub reporter, recalled his early career as a journalist, the importance of experience in the job, and making clear that the 'calls' to emergency services as well as court cases are central to any media operation.
He has also explored how poorly paid most journalism is when trainee reporters had to live in squalid flats, the vital role of expenses, and about one of his most important stories on the now-scrapped 53 year-old BBC Cymru Wales TV Current Affairs series he presented for 10 years, Week In Week Out (WIWO), which won an award even after it was axed, long after his career really took off.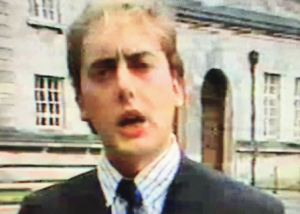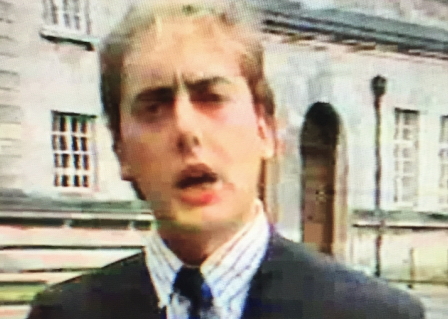 Phil has explained too how crucial it is actually to speak to people, the virtue of speed as well as accuracy, why knowledge of 'history' is vital, how certain material was removed from TV Current Affairs programmes when secret cameras had to be used, and some of those he has interviewed.
He has also disclosed why investigative journalism is needed now more than ever although others have different opinions, and how information from trusted sources is crucial at this time of crisis.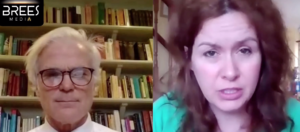 The increase in conspiracy theories, not least in Wales, is a worrying phenomenon and the apparent growth now in the anti-vaccination 'movement' throws this disturbing truth into sharp relief.
As a journalist of many years standing, facts have always been sacrosanct for me – but now we hear accusations of 'fake news' the 'old media' and that there should be 'alternative facts'.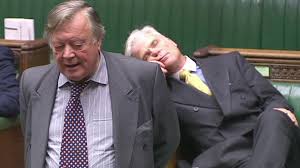 In one recent internet broadcast by a conspiracy theorist based in Penarth called Anna Brees (formerly with The BBC and ITV) it was said the controversial tory MP Sir Desmond Swayne had been "picked on" and "targeted" by the "old media", but Sir Desmond had told an anti-lockdown group (which also disseminates contentious anti-vaccination views) that statistics on the virus "appear to have been manipulated", and risks to the NHS were "manageable".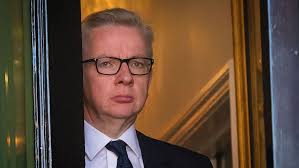 Sir Desmond could still face disciplinary action for his comments and refusing to say 'sorry'.
The Cabinet Office minister Michael Gove (who he described as a 'friend' in his uncritical 'interview' with Ms Brees) was asked why disciplinary action was not being taken against Sir Desmond, and he told reporters:  "Watch this space".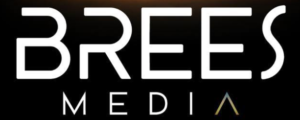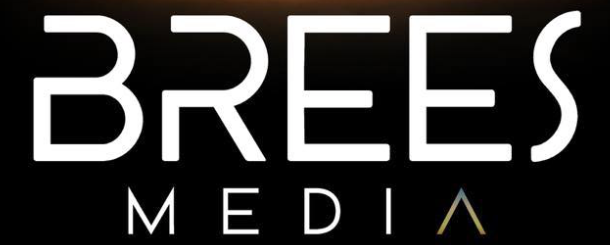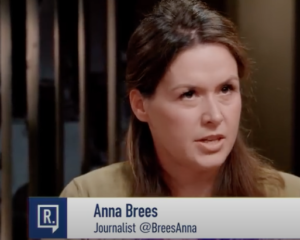 Other fellow Conservatives have also condemned Sir Desmond's remarks.
They have included, Home Secretary Priti Patel MP who called the comments "thoroughly wrong", and urged Sir Desmond to retract them.
Ms Brees, however, declared: "This is about being picked on by the old media. I've worked for the old media"
She ends the 'interview' with an extraordinary tirade against the so-called 'old media', proclaiming:  "Fight these bullies".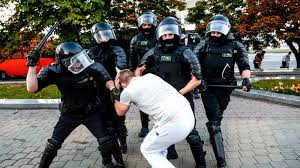 Ms Brees, who lives in Penarth, runs a 'media training business', and has announced on the internet: "I was a very good presenter" but says she also wants "good investigative journalism".
However, she trains corporations in Public Relations (PR) showing them how they can by-pass the 'old media' because, as she put it on the state-run Russia Today (RT) "the onus lies on us… to decide what information to trust… because I have built up a lot of trust (and people come to me saying) 'you have integrity' (but now there is) information chaos".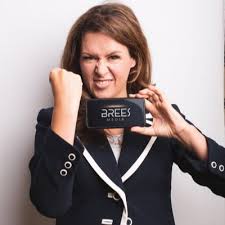 Ms Brees' appearance, came despite accusations that RT is simply a mouthpiece for the controversial Russian leader Vladimir Putin.
She has also said on the internet that her journalism is "important" and that she tries to "help people navigate out of this mess (the coronavirus/Covid-19 lockdown)".
But it may not be helping people by showing them bad language on social media, and saying (or repeating) on Twitter as Ms Brees has done: "You can stick your new world order up your arse… Cheered me up this Sunday evening…" with a laughing smiley face used after the comment.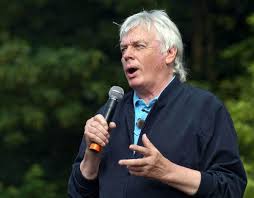 She compares herself to the much more famous UK conspiracy theorist David Icke, who has warned that the Archons (or Anunnaki) have taken over the world, and that a genetically modified human–Archon hybrid race of shape-shifting reptilians known as the Babylonian Brotherhood, the Illuminati, or the 'elite', manipulate global events to help keep humans in constant fear.
In America it is even worse, perhaps fuelled by a strong streak of anti-government feeling and individualism, with former US President Donald Trump leading the charge.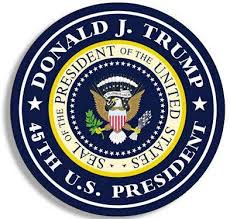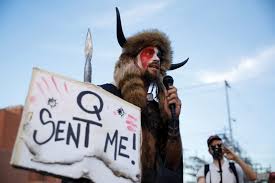 QAnon conspiracists helped 'organise' the assault on Capitol Hill, and Facebook as well as Twitter have since blocked the accounts of tens of thousands of people.
The FBI has now arrested some of the alleged insurrectionists, including Jacob Chansley, the 'QAnon shaman'.
Updated versions of QAnon's conspiracy theories are spreading-including one on TikTok that has pushed the 'storm' back to March 4 (the 'storm' was to have been a mass execution of satanist Democratic 'paedophiles' on President Biden's Inauguration Day).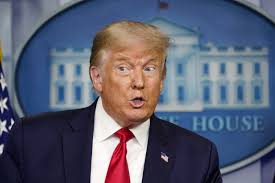 But even though the 'storm' didn't happen, the conspiracy theories of QAnon are unlikely to disappear.
Fully half of Trump's supporters (and we're talking here of millions of people) claimed to believe in the core falsehood: that he was fighting a high-level Democratic child-sex operation.
America has a rich history of conspiracism, due to its anti-government, apocalyptic religious and entrepreneurial traditions.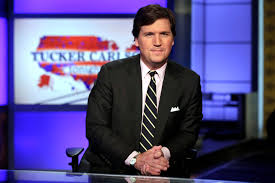 Infowars, on which another conspiracy theorist, Alex Jones, spends three-quarters of his time spinning anti-government falsehoods, and the rest hawking quack supplements, such as Super Male Vitality, tells his listeners to prepare for a coming civil war.
He has over 12 million visits to the website a month.
Fox News, where last week Tucker Carlson attacked the crackdown on QAnon as government mind-control, has millions more viewers.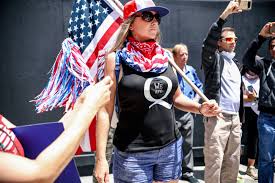 Such truth-bending was one of the enabling conditions for Trump, who appeared on Mr Jones's show many times, and echoed his talking-points during his 2016 primary campaign.
Yet the former president, an unfeigned conspiracist, did not only amplify the rise of right-wing conspiracism; he also transformed it.
Past conspiracies typically sought to explain a genuinely surprising occurrence, such as the ability of a lone gunman to assassinate the most protected man alive.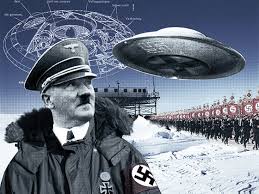 But Trump has promoted conspiracies in a much more systematic and major way, using his bases at Trump Tower and the Oval Office.
He has demonised his opponents, and attacked the democratic system itself by falsely claiming he had 'won' the election.
In the past he has also alleged (wrongly) that Barack Obama was born in Africa, and that his rise had been impeded by 'fake news' and 'deep state' agencies.
The QAnon conspiracy, which Trump directly promoted, was essentially an effort by his supporters to write these fabrications into a single narrative.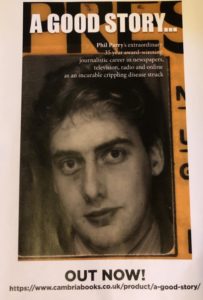 Sadly the pronouncements of Ms Brees from her home near Cardiff, also fall into this appalling pattern…
Tomorrow – The Eye looks at a prominent Welsh politician's endorsement for a 'comedian' who made sick 'jokes' about a murdering gunman, was investigated by the police, and used foul language to abuse other leading politicians on Twitter. 
The memories of his astonishing decades-long award-winning career in 'the old media' (which was not 'fake news') as he was gripped by the rare disabling condition Hereditary Spastic Paraplegia (HSP), have been released in the major book 'A GOOD STORY'. Order the book now!