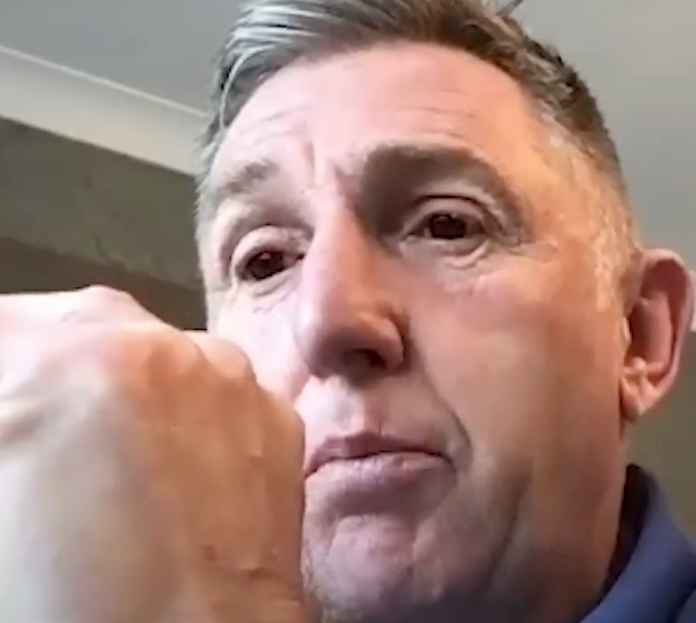 A huge deluge of critical comments came amid the Wales game against Ireland about a controversial rugby pundit employed by The BBC who used foul language on social media to abuse publicly a fan, called others "bell ends", and was filmed spraying a fire extinguisher into the face of a former international referee, The Eye can reveal.

Contentious Jonathan Davies was described as "awful", "biased", "insufferable", spouting "bullshit" and sounding as if he was "masturbating", on Twitter, with the BBC being urged to "get rid" of him.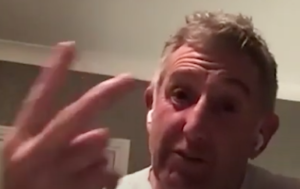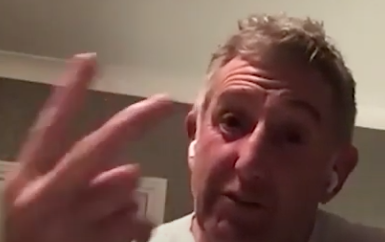 But Mr Davies has used bad language himself, and sometimes against rugby fans. Recently he said on the YouTube podcast 'Jiffy and Stubbsy' that he was "saddened" another contributor was not using social media, adding:  "I don't give a monkey's about the bell ends…".
In another episode of the podcast, Mr Davies said:  "If I say something, all of a sudden, people write a tweet and go 'he should be sacked' and copy in the BBC". It has also emerged that earlier he had told a rugby fan on Twitter:  "fuck you and your lads' cock".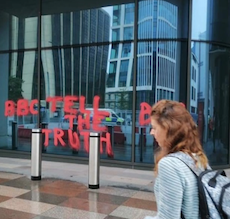 After seeing Mr Davies' tweet and comment on YouTube, a leading sports journalist who supplies material for UK publications, told us:  "He (Jonathan Davies) really is a disgusting individual".
These are set against an alarming backdrop as Mr Davies' bosses at The BBC have also come under fire, and when neutrality is being emphasised.
But he appears to be nervous about some of the reaction he receives on social media, although it seems that much of the criticism may be valid, and Mr Davies, who is an extensive user of Twitter, has rarely been far from the headlines for the wrong reasons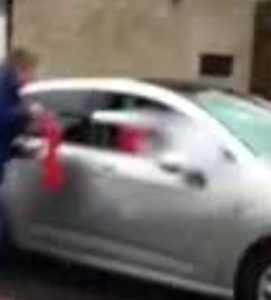 He has been publicly condemned by television viewers for talking "some shit", as well as being "so so thick".
On social media Mr Davies has sent a picture of himself with no clothes on to TV and radio star Carol Vorderman.
He has also faced huge criticism following statements which have included calling the Rhondda MP Chris Bryant a "knob" on Twitter, for asking about childcare during a House of Commons debate.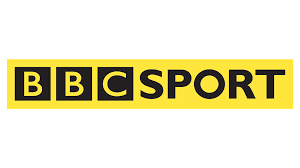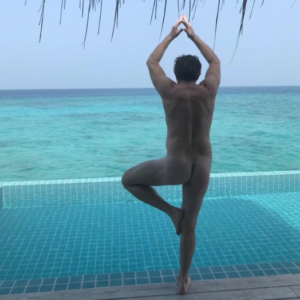 The fury of Mr Davies has too been directed at journalist Marcus Stead on social media after he had criticised what he views as the Welsh establishment. He engaged in an extraordinary spat with him, again using Twitter, in which he branded Mr Stead, an "attention seeking nobody", a "sad pathetic waste of time" and 'hashtagged' the words "absolute bell end".
Mr Davies also posted on social media a fake picture of one rugby fan, a well-known Welsh supporter, wearing a Pontypridd RFC shirt but he was then slammed for "essentially fat shaming someone because they disagree with them", and the observer linked the comment to @BBCSport @BBCNews 5liveSport and @BBCWalesNews, saying they should be "embarrassed", and that it was a "Dick move".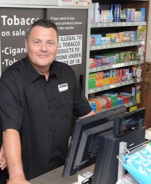 But Mr Davies has said on social media that The Eye's reporting of all this was "negative journalism", and a supporter of his, Marc Winchester, wrote on the Twitter thread:  "I'll whack him (The Eye Editor Phil Parry)".
This threat was described as a 'joke' by Mr Winchester, who has proclaimed he was a multi-millionaire but ran a convenience store, yet it was still reported to the police who mounted an investigation.
A further shocked viewer of another of Mr Davies' recent 're-tweets' of one message that "lockdowns are unnecessary" said:  "This seems close to being a Covid conspiracy theory now".
Conspiracy theories have a long and disturbing history. They are particularly relevant now after the US Presidential elections, with Donald Trump seizing on conspiracy theories to say the Democrats 'stole' the election but providing no evidence to support his baseless charge that there was 'mass fraud'.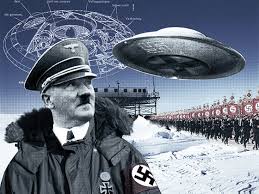 The myths today about the pandemic include the absurd notions that the virus can be confronted with the drinking of methanol, which has led to more than 700 deaths in Iran, and that it is spread by 5G transmitters, which has convinced arsonists in the UK to carry out dozens of attacks on mobile phone towers.
In the spring, masts in Britain, the Netherlands, Ireland, Australia and New Zealand, were attacked, with fire damaging 100 masts in the UK alone. There were 20 strikes over the Easter weekend, including one on a mast serving a Birmingham hospital. It appears the arsonists believe that radiation from 5G masts cause coronavirus/Covid-19, while in fact people are exposed to more radiation by standing beside baby monitors.
The UK Government is worried too about militant 'anti-vaccination' ('antivax') groups which might disrupt the roll out of a vaccine to protect people against coronavirus/Covid-19.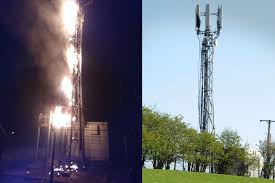 The army has mobilised an elite 'information warfare' unit renowned for assisting operations against al-Qaeda and the Taliban to counter online propaganda against vaccines. Soldiers are monitoring cyberspace content about the pandemic and analysing how citizens are being targeted online. Evidence is being gathered of vaccine disinformation from hostile states, including Russia. Many of those protesting against lockdowns appear to be influenced by antivax propaganda.
Conspiracy theorists have claimed, too, on Google and Twitter, that the pandemic was a cover for a plot by billionaire Bill Gates to implant trackable microchips into people, although social media companies have grown uncomfortable about hosting this sort of false information.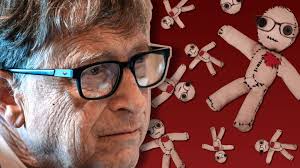 Yet the commentary style of Mr Davies has also come under fire – this time before, during and after The Challenge Rugby League Cup final.
Earlier howls of outrage on Twitter had greeted news of his inclusion in rugby league presentation teams, including:  "Jonathan Davies ruins these games for me". There have been complaints on social media about his mispronunciation of 'Salford', he has been described as a "dipshit", and one rugby league fan said "Why do we have 2 have Jonathan Davies on rl 4BBC" with a picture of an upset emoji after the comment.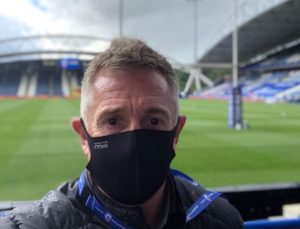 On this occasion a distraught supporter asked why sport executives could not have found someone: "more relevant than Jonathan Davies" with another upset emoji following the remark. A different fan said Mr Davies "chats so much shite" while another said it was "Time to hang the mic up!".
Mr Davies has also been accused of being 'misleading', publishing 'rubbish' and 'ranting', after stating on social media that controversial plans to re-develop a Cardiff cancer hospital would leave 60 per cent of a meadow available to walkers when campaigners say surveys have indicated all will be destroyed.

Contradicting him, one campaigner declared about the project to re-develop Velindre Hospital: "The whole area will be bulldozed, £27 million of public money just to access this unsuitable site…"  Another cautioned:  "Let's talk Jonathan, not rant."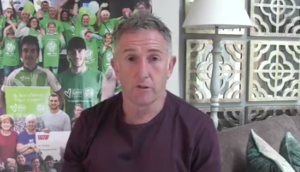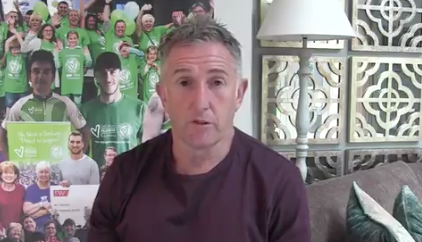 Mr Davies (one of whose Twitter accounts is @JiffyRugby and includes 'OBE' after his name) is President of Velindre Fundraising, and demanded of one of the campaigners:  "Have you or anyone close to you ever been unfortunate enough to have cancer?".
But the advocate for a green space in that part of the city hit back, and said:  "Absolutely yes, many of those opposing the site are current patients at Velindre".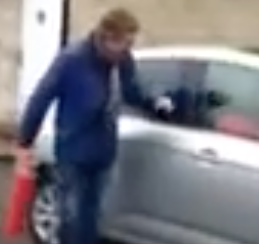 Warnings were also repeated about the hazards involved in the misuse of fire extinguishers after experts were shown shocking pictures from a video of Mr Davies using one to spray into the face of former international referee Nigel Owens, as he sat in his car while another person filming the dangerous stunt laughed. This too was posted on the internet.
The escapade with a fire extinguisher was in the car park of an independent TV facilities house near what was then the headquarters of BBC Cymru Wales (BBC CW) in Llandaff, Cardiff, in 2014, and was condemned as "incredibly dangerous".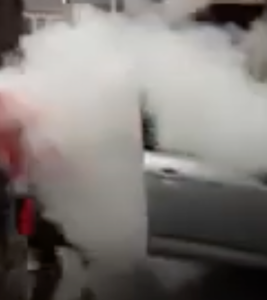 It prompted a series of outraged comments at the time on a sports Facebook (FB) site.
One critic said:  "…did he give any thought to what injuries he may have caused?…We all like a good laugh sadly this isn't it". Another declared that Mr Davies was a "fucking prick", a further detractor stated that he didn't think "people realise how dangerous CO2 extinguishers are". In the clip now on YouTube, Mr Owens escapes from the car running, but Mr Davies uses the fire extinguisher again, as the person filming it exclaims in Welsh "OH, NO!", and Mr Owens then shouts "IDIOT!" at him pointing.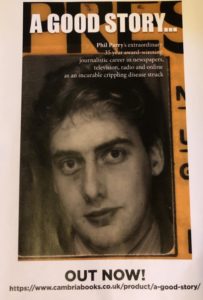 Behaviour like this, though, as well as Mr Davies' comments sit uncomfortably with the new guidelines announced by BBC Director General Tim Davie which tell presenters: "…don't express a personal opinion on matters of public policy, politics, or 'controversial subjects'".
But perhaps when one of his rugby pundits is described as "biased" that's all right…
Tomorrow – the enormous protests over the number of 'unconditional' offers given by a Welsh university.
Phil's memories of his astonishing decades long award-winning career in journalism (including news behind the headlines of sport) as he was gripped by the rare neurological disabling condition Hereditary Spastic Paraplegia (HSP), have been released in a major book 'A GOOD STORY'. Order the book now!