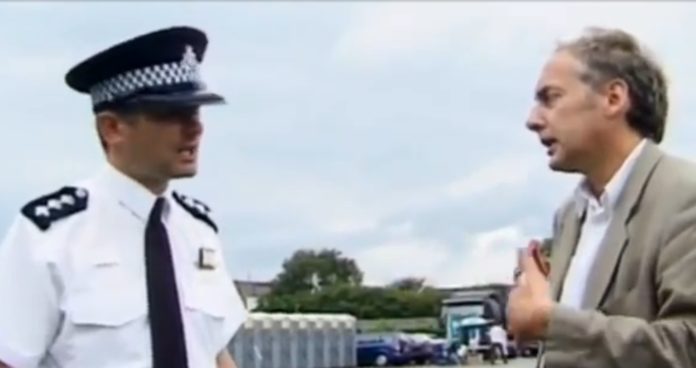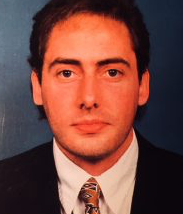 More disturbing details have emerged about the background of a controversial 'businessman' who publicly said he would "whack" The Eye's Editor Phil Parry after we reported complaints from television viewers that a contentious former Welsh rugby player and commentator he supports talks "some shit", as well as being "so so thick", after using a fire extinguisher in a dangerous prank.
The apparent threat was made by a Marc Winchester of Swansea who has been behind several collapsed businesses, and his contact details were immediately passed to the police officer who investigated the incident, but he claimed it was just a joke.
The famous rugby commentator he backs is Jonathan Davies whose commentary style has also been described recently as "annoying" and "irritating", and pleas have too been made by angry BBC TV audience members during coverage of the Challenge Cup rugby league game, to dispense with his services.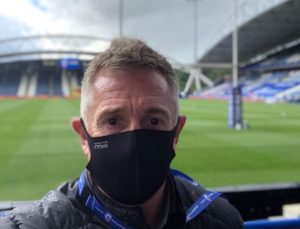 One critic wrote:  "Please BBC get rid of Jonathan Davies", another said: "Why the hell do we have to listen to Jonathan Davies".
It was also stated on social media by a separate fan watching the match, about executives:  "…they ruin it with Jonathan Davies".
After this was reported by The Eye, Mr Winchester said on Twitter, in a tweet which has since been deleted:  "I'll whack him (Mr Parry)", and the definition of the verb 'to whack' in the Urban Dictionary is:  "to murder someone".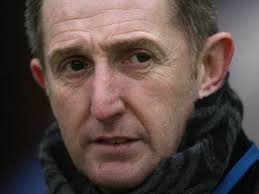 We can now reveal he has links to the failed company No Debt Ltd and when it was wound up the liquidator said: "At the date of liquidation the Company's draft accounts for the year ended 30 June 2015 suggested that the former director… of the Company… Mr Winchester (owed) the Company… a collective amount totalling £317,406.
"… Mr Winchester was declared bankrupt on 23 May 2017".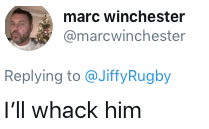 This Mr Winchester is a family member, although it appears he is another member of the Winchester 'club'.
But there is a connection with Marc Winchester through another crashed business which also hit the headlines for all the wrong reasons – Falcon and Pointer Ltd.
The BBC reported that the licence to practice was taken away after more than 40 million nuisance calls had been made.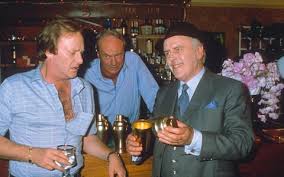 The item said:  "Falcon and Pointer Ltd used automatic dialing technology to make the calls about mis-sold payment protection insurance (PPI).
"The Claims Management Regulator (CMR)… (said)… The firm set out to 'plague the public and rip off consumers'…"
The famous Welsh personality Mr Winchester supports, Mr Davies, has also not been without controversy, and when The Eye reported the information, Mr Winchester responded with the"whack" comment.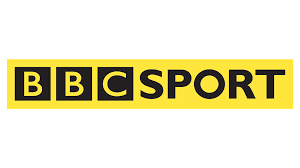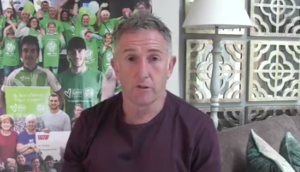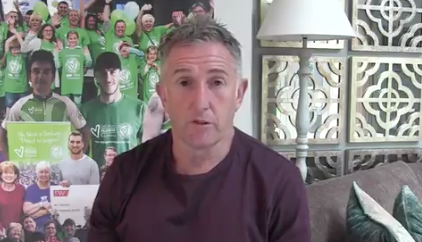 Mr Davies was accused on social media of being 'misleading', publishing 'rubbish' and 'ranting', after stating that controversial plans to re-develop a Cardiff cancer hospital would leave 60 per cent of a meadow available to walkers when campaigners say surveys have indicated all will be destroyed, it has emerged.
Contradicting him, one campaigner declared about the project to re-develop Velindre Hospital: "The whole area will be bulldozed, £27 million of public money just to access this unsuitable site…" Another cautioned:  "Let's talk Jonathan, not rant."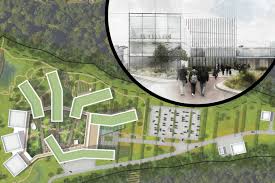 Mr Davies (who's nickname is 'Jiffy' and includes 'OBE' after his name on Twitter) is President of Velindre Fundraising, and demanded of one of the campaigners:  "Have you or anyone close to you ever been unfortunate enough to have cancer?" 
But the advocate for a green space in that part of the city hit back, and said:  "Absolutely yes, many of those opposing the site are current patients at Velindre".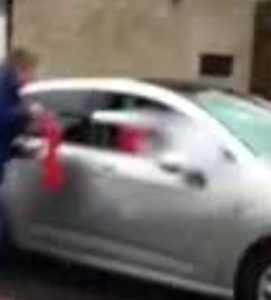 Warnings were repeated too about the hazards involved in the misuse of fire extinguishers after experts were shown shocking pictures from a video of Mr Davies using one to spray into the face of former international referee, Nigel Owens, as he sat in his car while another person filming the dangerous stunt laughed.
It seems that our publishing that, too, led to the 'whack' threat.
The escapade with a fire extinguisher was in the car park of an independent TV facilities house near BBC Cymru Wales (BBC CW) in Llandaff, Cardiff, in 2014 and was condemned as "incredibly dangerous". It prompted a series of outraged comments at the time on a sports Facebook (FB) site.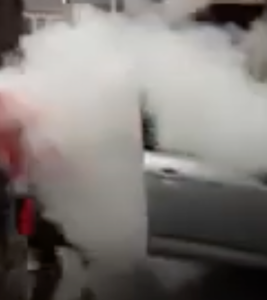 One critic said:  "…did he give any thought to what injuries he may have caused?…We all like a good laugh sadly this isn't it". Another declared that Mr Davies was a "fucking prick", a further detractor stated that he didn't think "people realise how dangerous CO2 extinguishers are".
More observations about the risky stunt were also put on the FB site, including:  "That's disgus(t)ing my brother was sprayed in the face with one of them and was temporarily blinded for several days the dipstick wants to be ashamed of himself". Another said "absolute knob footie fans don't get away with that behaviour". Further remarks were made, such as "If I done that at work I'd get the sack !!!  Knob", and "Irresponsible".
In the clip now on YouTube, Mr Owens escapes from the car running, but Mr Davies uses the fire extinguisher again, as the person filming it exclaims in Welsh "OH, NO!", and Mr Owens then shouts "IDIOT!" at him pointing.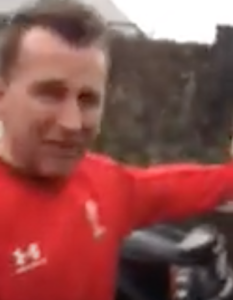 After stills were displayed from the film shot six years ago, South Wales Fire and Rescue Service issued a stern warning about the misuse of fire extinguishers.
A spokesperson told The Eye: "CO2 extinguishers can prove hazardous as they rapidly remove the oxygen from the atmosphere, therefore increasing the risk of asphyxiation when used in confined space.
"CO2 can also cause cold burns if a person holds or comes in contact with the discharging horn of the extinguisher."
The spokesperson joined a chorus of more recent disapproval about Mr Winchester's Twitter friend Mr Davies who has faced huge criticism following statements which have included calling an MP in Wales a "knob", but he said on social media that The Eye reporting this was "negative journalism".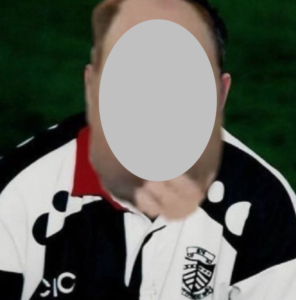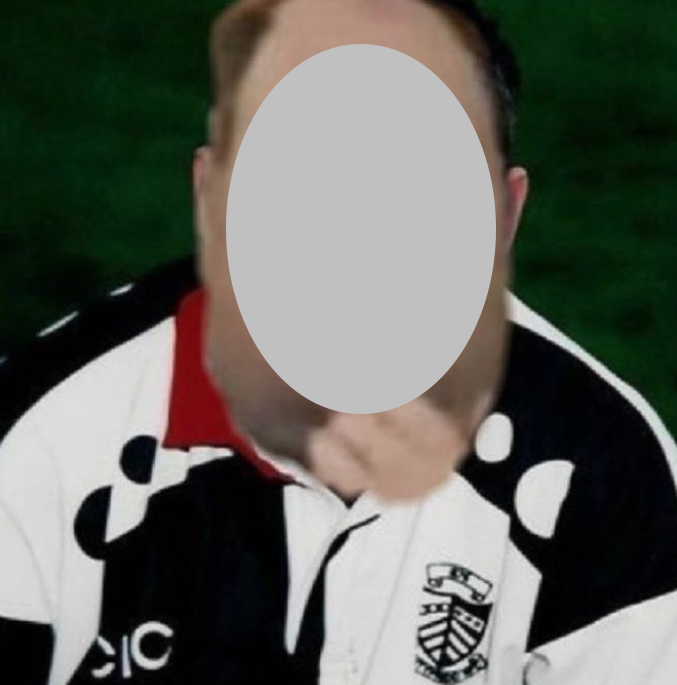 Mr Davies also posted a fake picture of one critic, a well-known Welsh rugby fan, wearing a Pontypridd RFC shirt but he was then slammed for "essentially fat shaming someone because they disagree with them", and the observer linked the comment to @BBCSport @BBCNews 5liveSport and @BBCWalesNews, saying they should be "embarrassed", and that it was a "Dick move".
On social media he has recently sent a picture of himself with no clothes on to TV and radio star Carol Vorderman, and has also used Twitter in the past to brand Rhondda MP Chris Bryant a "knob" for asking about childcare during a highly-unusual debate in the commons on the 'deal' with the European Union (EU), and said that Mr Bryant was "not in touch with reality" with his question in the Houses of Parliament.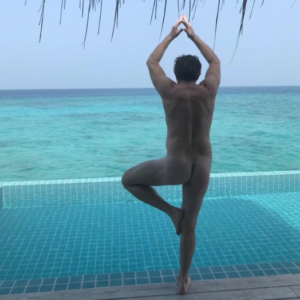 It appears that The Eye's reporting of these incidents also upset both Mr Davies and Mr Winchester.
Earlier the fury of Mr Davies had too been directed at journalist Marcus Stead who had criticised what he views as the Welsh establishment.
He engaged in an extraordinary spat with him, again using Twitter, in which he branded Mr Stead, an "attention seeking nobody", a "sad pathetic waste of time" and 'hashtagged' the words "absolute bell end".
A Welsh newspaper columnist and broadcaster who saw the tweets said it was a "badge of Welsh honour" to be blocked by Mr Stead, although he has never blocked Mr Davies.
Clearly there were many members of the public aggrieved as well by the behaviour of Mr Winchester's companies in the past.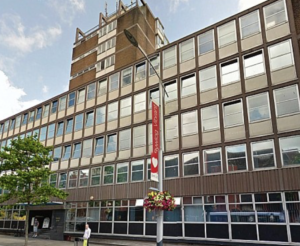 On May 26 2018 in the 'Money' section of the Mail on Sunday it was reported: "A. E. G. writes: In August last year I received a call from claims firm Falcon & Pointer Limited. It assured me it could get me money back from my bank because my bank had missold Payment Protection Insurance. 
"I was aware of negative publicity about no-win, no-fee offers but foolishly I gave my card details and £238 was taken that day. 
"It then requested more information, and after some time I received a letter from my bank rejecting my claim. I asked Falcon & Pointer for a refund, but have had no reply."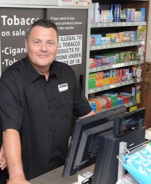 Falcon and Pointer started life as a call centre business, making sales calls for other firms, and only operated briefly as a claims management firm.
It held a licence from the Ministry of Justice, but this was withdrawn when the Ministry found it had committed a long list of offences.
In the past Marc Winchester has regularly and publicly claimed to be a multi-millionaire but he went on to run a convenience store in Swansea. 
Meanwhile the police have been forced to investigate him for his Twitter comment to Mr Davies that he will "whack" Mr Parry, and that was no joke as he claimed to an officer.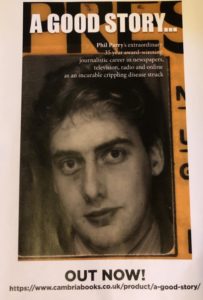 Tomorrow – why Wales' biggest broadcaster did not report a huge protest. 
Mr Parry's memories of his astonishing 37-year award-winning career in journalism (including some of the threats he has endured) as he was gripped by the rare neurological disabling condition Hereditary Spastic Paraplegia (HSP), have been released in a major book 'A GOOD STORY'. Order the book now!