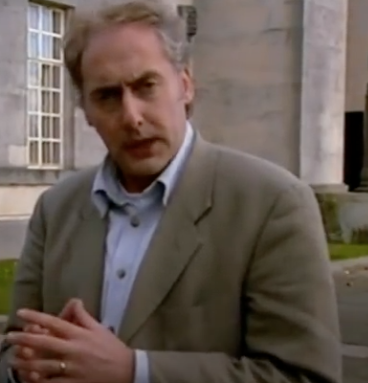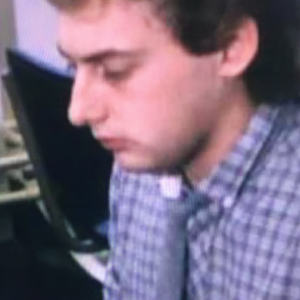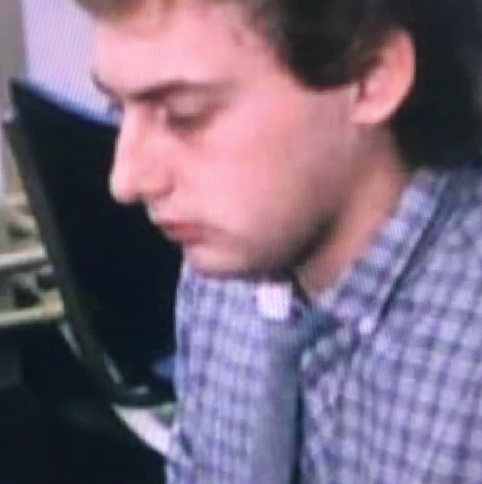 Here our Editor Phil Parry looks at the controversy over protesters trying to gain access to the contentious new multi-million pound BBC Wales headquarters – which was reported in all the UK media except one.  The BBC.
In the past he has described how he was helped to break into the South Wales Echo office car when he was a cub reporter, recalled his early career as a journalist, the importance of experience in the job, and making clear that the 'calls' to emergency services as well as court cases are central to any media operation.
He has also explored how poorly paid most journalism is when trainee reporters had to live in squalid flats, the vital role of expenses, and about one of his most important stories on the now-scrapped 53 year-old BBC Cymru Wales (BBC CW) TV Current Affairs series, Week In Week Out (WIWO), which won an award even after it was axed, long after his career really took off.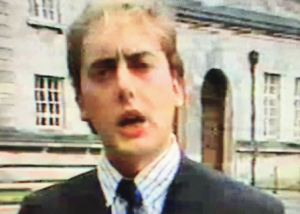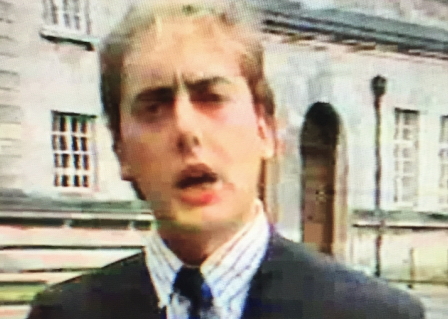 Phil has explained too how crucial it is actually to speak to people, the virtue of speed as well as accuracy, why knowledge of 'history' is vital, how certain material was removed from TV Current Affairs programmes when secret cameras had to be used, and some of those he has interviewed.
Earlier he disclosed why investigative journalism is needed now more than ever although others have different opinions, and how information from trusted sources is crucial at this time of crisis.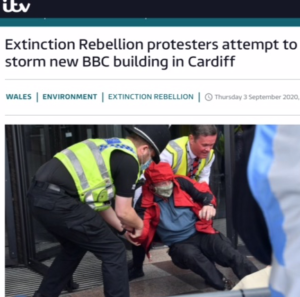 It's been extensively reported how climate change activists glued themselves to door handles, and the police were used to stop them gaining entry to the new BBC Cymru Wales (BBC CW) building in Cardiff, but accessibility has long been a problem for officials there.
The protest in the city formed part of a demonstration by the group 'Extinction Rebellion' and was published widely in the media – except by the BBC.
It seems they cannot do something which is on their own doorstep!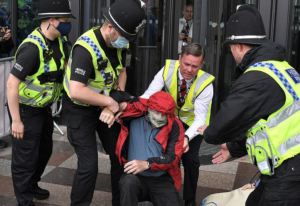 This, for example, was the Daily Mail report:  "An ambulance on an emergency call was today caught in an Extinction Rebellion traffic jam as protesters blocked Parliament in London and tried to storm Cardiff's new BBC building".
Here is the ITV Wales piece:  "Extinction Rebellion protesters have tried to storm the new BBC building in Cardiff city centre.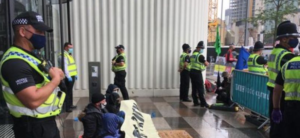 "Protesters have been holding a demonstration in Central Square between the new BBC Wales headquarters and Central Station."
These protesters should have been made aware of the problems I have also had in securing access to key executives at BBC CW despite having worked at the organisation for 23 years.
After the keys to the new building were formally handed over in April 2018, the Director of BBC CW Rhodri Talfan Davies said:  "Central Square is all about opening up… the fantastic location means that we'll be more accessible".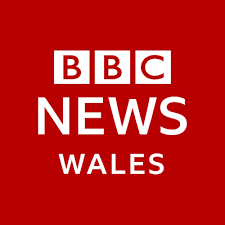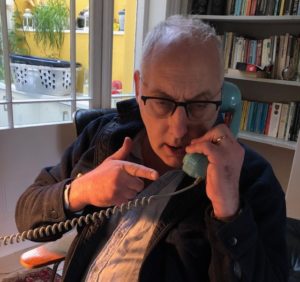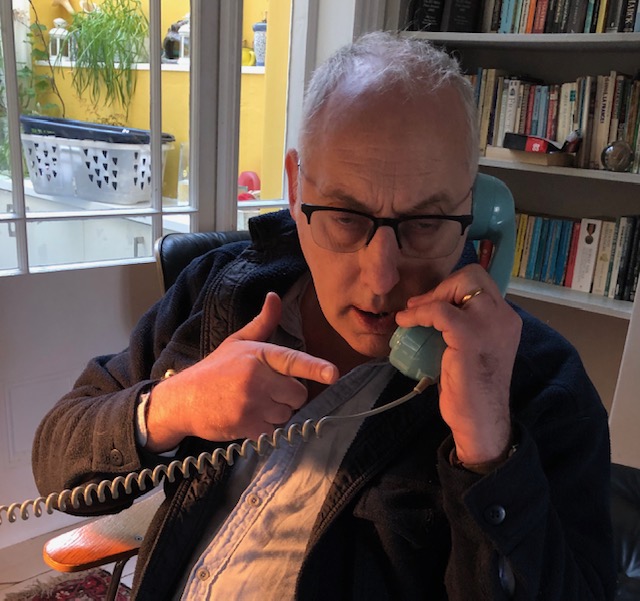 But he was not 'accessible' to me, and nor was his new building to the protesters. I was told initially by the Press Office in a lengthy email exchange over more than six months, that Mr Davies would be available for interview. Question areas were provided, and the official was informed the interview could be conducted over the telephone. I was then instructed that an interview would not, in fact, be granted.
The new headquarters for BBC CW itself has hit the headlines for all the wrong reasons, as workers have told The Eye they are angry they didn't move in before lockdown.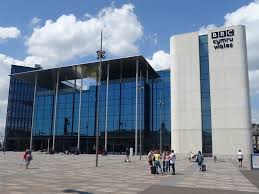 The extraordinary delay in opening the building in Cardiff's Central Square came under serious attack.
It could cost the licence fee-payer hundreds of thousands of pounds in bills running two buildings, at a time when staff costs and capital expenditure are under review right across the corporation, as well as with, now, jobs going.
If access to Mr Davies had been allowed, I would have asked him about the series of scandals which have engulfed BBC CW, and calls from senior ex-presenters to resign.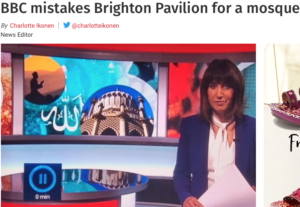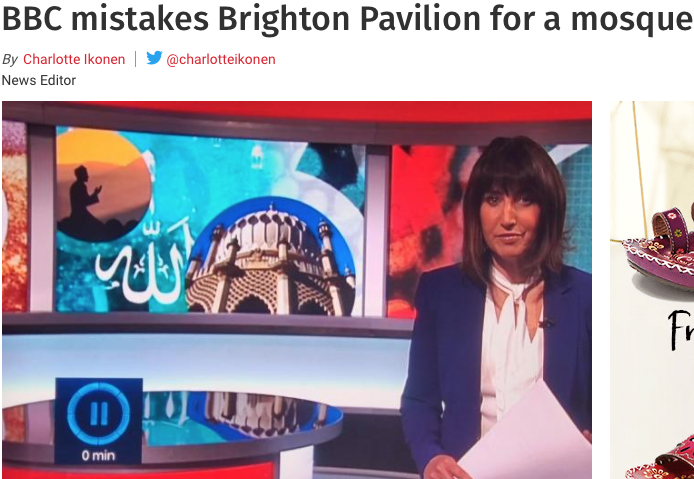 He bears ultimate responsibility for a terrible mistake on BBC Cymru Wales Today (BBC CWT) when programme-makers used a picture of Brighton Pavilion during coverage of the start of the hugely important Muslim month of Ramadan mistaking it for a mosque, and the error was then featured in the Brighton Argus. 
One Twitter user complained: "BBC Wales showing a picture of the Brighton Pavilion and getting it confused for a mosque when talking about Ramadan is kind of f****d?". Another wrote furiously: "Not happy they've used a shot of Brighton Pavilion as though it's a mosque (presumably)".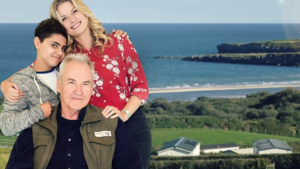 The commissioning skills of his senior executives have been no less alarming.
One programme called 'Pitching In', was described by viewers in the Western Mail as "unforgivable" and an "insult to Wales". A reviewer said it was "so embarrassingly unfunny I felt my toes curling". Some do not believe the programme should ever have been allowed to go out.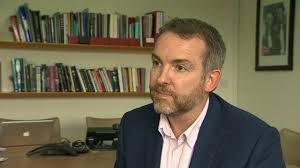 There has, too, been a failure in the scrapping of popular existing programmes made by BBC CW.
The TV debate series The Hour was axed after a year, and at an enormous cost to the licence fee-payer, following the controversial decision to close the 53 year-old award-winning Welsh TV Current Affairs programme Week In, Week Out (WIWO), which I presented for 10 years. Yet viewers had described The Hour on the internet, as "necessary" and even BBC CW officials had admitted to The Eye it "capture(d) the mood of the nation".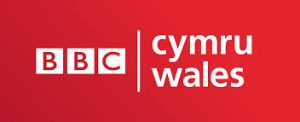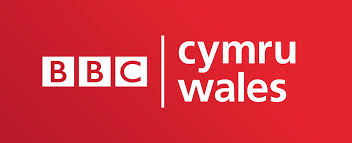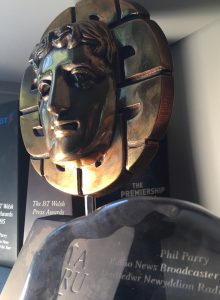 This came after the contentious resolution to get rid of WIWO despite the fact that it had won a clutch of awards, including at the Royal Television Society, BAFTA Cymru, and BT Wales. It even secured an award after it had been formally closed. The programme had also been used as a springboard for Panorama episodes, and one of the journalists' investigations still features near the top of an internal BBC CW document recording the highest viewing figures.
One of his senior executives, the Editor of BBC Cymru Radio Wales (BBC CRW) Colin Paterson, engaged in an extraordinary affair with the presenter Lucy Owen when his officials had commissioned a programme she fronted, and staff said this was a blatant conflict of interest.
Mr Paterson even showed his approval of a message by his one-time lover on Twitter, which declared that Mrs Owen had taken her first commute to the new BBC CW building. She described how she loved it, saying:  "I've always been a fan of X2 (a bus service) now I get to take it to work", 'hashtagging' 'publictransport', and sending her tweet to BBC CW.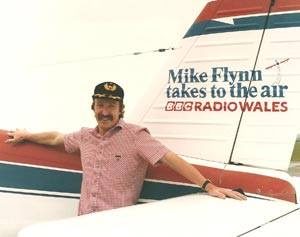 But a former day time programme host, who was called on Wikipedia one of the main presenters on BBC CRW at the beginning, Mike Flynn, was deeply unimpressed.
He told The Eye: "Paterson (as well as Mr Davies) has not responded to my demands to resign or indeed had the decency to discuss where (the) strategy is leading. He is a public servant not some cavalier local businessman running a chip shop – £18 million in the kitty and the listeners are deserting in droves". Mr Flynn was equally angry at revelations of the affair, and said to The Eye: "If Paterson has been having an affair with a Wales Today and Radio Wales presenter it brings his management skills in to question and he needs to be suspended immediately."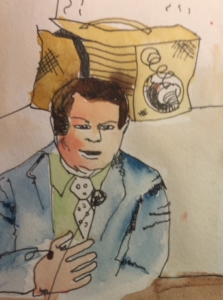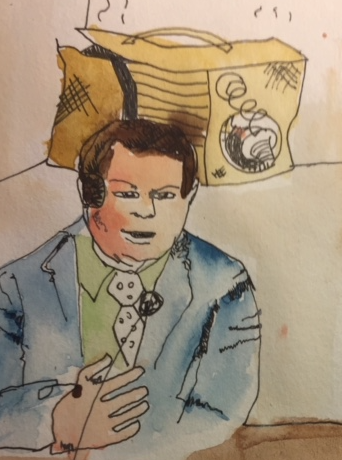 But in May 2017 Mr Paterson proudly underlined his changes saying: "I'm so happy we've managed to secure a strong and varied set of new voices for the station".
Yet his new morning programme on BBC CRW was described by listeners as "awful", "abysmal", and "one of the worst programmes I have heard in a long time".
One contributor to the Digital Spy online forum has said in the past 'Breakfast with Claire Summers': "… sounds like a community radio station bloody awful. Woman presenter has a grating voice and is fluffing her lines. Morning news programme should contain news".
Mr Davies has also presided over a huge slump in the listening figures at BBC CRW which were, during one three month period, at a record low.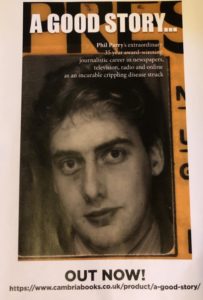 If climate change protesters knew about these alarming events at BBC CW it evidently didn't help them in gaining access to the new building.
Perhaps BBC CW might have reported it then…
Phil's memories of his extraordinary 37-year award-winning career in journalism (including 23 at the BBC) as he was gripped by the incurable disabling neurological condition Hereditary Spastic Paraplegia (HSP), have been released in a major book 'A GOOD STORY'. Order the book now! The picture doubles as a cut-and-paste poster!