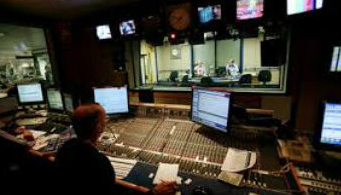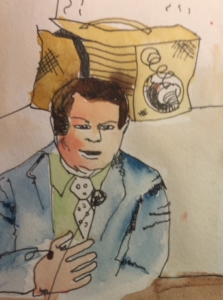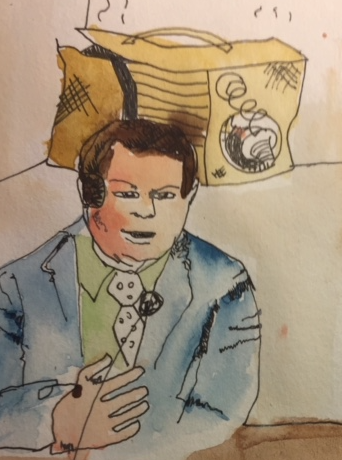 Output on Wales' only national English-language radio service has been publicly lambasted on an internet forum, even after attempts were made to recover from record-breaking low audience figures, and where the Editor conducted a contentious affair with a presenter despite his officials commissioning a programme she fronted, which staff said was a major conflict of interest.
On the new 'personality'-led BBC Cymru Radio Wales (RW), a show on Sunday mornings with controversial ex-rugby player and commentator Jonathan 'Jiffy' Davies and his friend, the former international referee Nigel Owens, was condemned as "awful" and being "inane".
Another critic of RW on the internet forum Digital Spy (DS) stated: "A once very popular radio station which sadly doesn't seem to be able to get itself out of a very deep hole. Radio Wales' listening figures have been in a bad way for a number of years and putting this dross on will do nothing to improve them".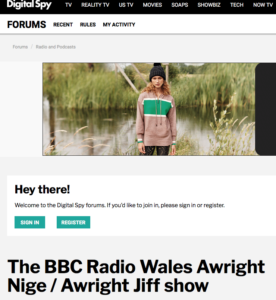 A further detractor on DS wrote: "I'm at a loss with Radio Wales at the moment and have been for a while now. If it's not Joanna "I likes me music i do" Page or Scott "by yere" Quinnell then you are being spoken too (sic) like you are 3 years old by Claire Summers. The station resembles a badly written episode of Stella. I've suffered the Jiffy Six Nations Special (Wales could be under nuclear attack and they'd still have time to reminisce about Merv the Swerve) and it was bloody awful. And yes I am Welsh and I do like Rugby".
But this is not the first time that Mr Davies, or his radio station, have hit the headlines for the wrong reasons.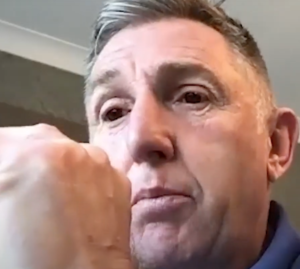 During the Wales v England game he was described on Twitter as a "moron" a "total disgrace", "awful", and a fan said he wanted to rip his ears off "every time (he) opens his mouth".
Apart from DS radio critics, one television viewer said about Mr Davies:  "@BBCSport can you please stop Jonathan Davies from having an input into ANY rugby commentary! It's painful! I've had to turn the sound off and listen to Radio commentary of the game". Before a previous game he said live on air:  "…the referee's French, so anything could happen". In the Wales game against Ireland The Eye showed how Mr Davies had then been dubbed on Twitter, "awful", "biased", "insufferable", spouting "bullshit" and sounding as if he was "masturbating", with the BBC being urged to "get rid" of him. Recently he said on the YouTube podcast 'Jiffy and Stubbsy' that he was "saddened" another contributor was not using social media, adding:  "I don't give a monkey's about the bell ends…".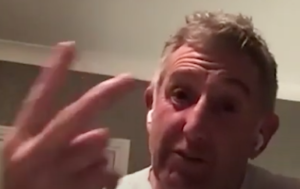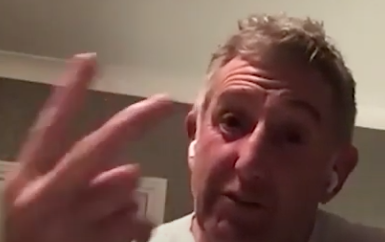 In another episode of the podcast, Mr Davies said:  "If I say something, all of a sudden, people write a tweet and go 'he should be sacked' and copy in the BBC". It has also been revealed that earlier he had told a rugby fan on Twitter:  "fuck you and your lads' cock".
But he appears to be nervous about some of the reaction he receives on social media, although it seems that much of the criticism may be valid, and Mr Davies, who is an extensive user of Twitter, has rarely been far from the news.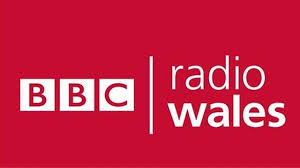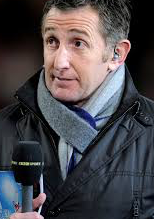 He has been publicly condemned by television viewers for talking "some shit", as well as being "so so thick". On social media Mr Davies has sent a picture of himself with no clothes on to TV and radio star Carol Vorderman. He has also faced huge criticism following statements which have included calling the Rhondda MP Chris Bryant a "knob" on Twitter, for asking about childcare during a House of Commons debate.
The fury of Mr Davies has too been directed at journalist Marcus Stead on social media after he had criticised what he views as the Welsh establishment. He engaged in an extraordinary spat with him, again using Twitter, in which he branded Mr Stead, an "attention seeking nobody", a "sad pathetic waste of time" and 'hashtagged' the words "absolute bell end".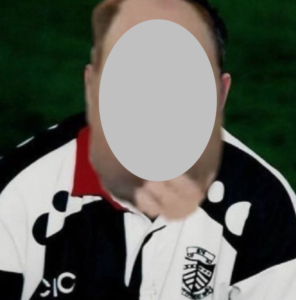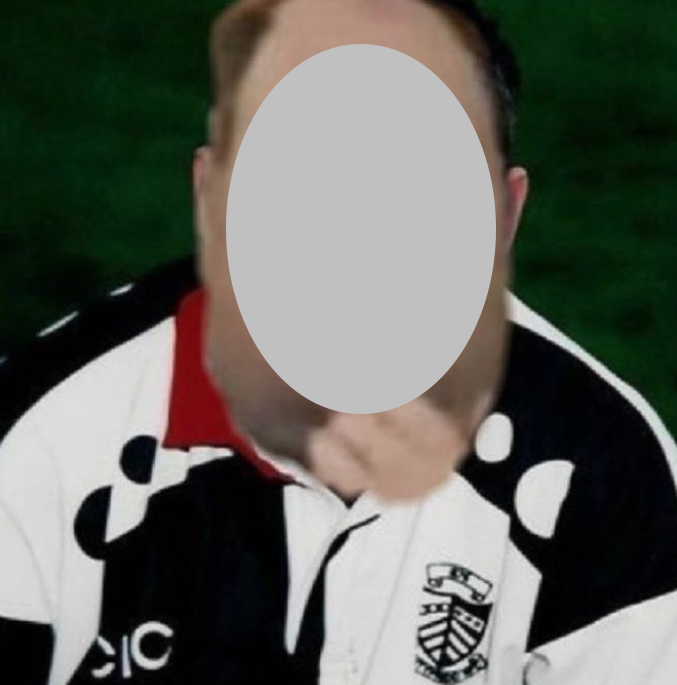 Mr Davies also posted on social media a fake picture of one rugby fan, a well-known Welsh supporter, wearing a Pontypridd RFC shirt but he was then slammed for "essentially fat shaming someone because they disagree with them", and the observer linked the comment to @BBCSport @BBCNews 5liveSport and @BBCWalesNews, saying they should be "embarrassed", and that it was a "Dick move".
But Mr Davies has said on social media that The Eye's reporting of all this was "negative journalism", and a supporter of his, Marc Winchester, wrote on the Twitter thread:  "I'll whack him (The Eye Editor Phil Parry)".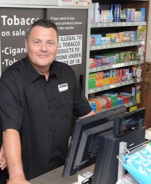 This threat was described as a 'joke' by Mr Winchester, who has proclaimed he was a multi-millionaire but ran a convenience store, yet it was still reported to the police who mounted an investigation.
The commentary style of Mr Davies has come under fire as well. Apart from the Rugby Union clash with England, criticism was also levelled at him before, during and after The Challenge Rugby League Cup final.
Earlier howls of outrage on Twitter had greeted news of Mr Davies' inclusion in rugby league presentation teams, including:  "Jonathan Davies ruins these games for me". There have been complaints on social media about his mispronunciation of 'Salford', he has been described as a "dipshit", and one rugby league fan said "Why do we have 2 have Jonathan Davies on rl 4BBC" with a picture of an upset emoji after the comment.
On this occasion a distraught supporter asked why sport executives could not have found someone: "more relevant than Jonathan Davies" with another upset emoji following the remark. A different fan said Mr Davies "chats so much shite" while another said it was "Time to hang the mic up!".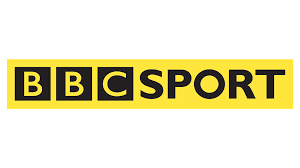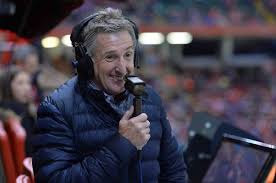 Mr Davies has also been accused of publishing 'rubbish' and 'ranting', after stating on social media that controversial plans to re-develop a Cardiff cancer hospital would leave 60 per cent of a meadow available to walkers when campaigners say surveys have indicated all will be destroyed.
Contradicting him, one campaigner declared about the project to re-develop Velindre Hospital: "The whole area will be bulldozed, £27 million of public money just to access this unsuitable site…"  Another cautioned:  "Let's talk Jonathan, not rant."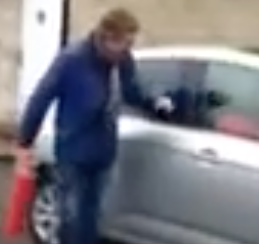 Mr Davies (one of whose Twitter accounts is @JiffyRugby and includes 'OBE' after his name) is President of Velindre Fundraising, and demanded of one of the campaigners:  "Have you or anyone close to you ever been unfortunate enough to have cancer?".
But the advocate for a green space in that part of the city hit back, and said:  "Absolutely yes, many of those opposing the site are current patients at Velindre".
Warnings were also repeated about the hazards involved in the misuse of fire extinguishers after experts were shown shocking pictures from a video of Mr Davies using one to spray into the face of his colleague on the RW programme listeners complained about, Mr Owens, as he sat in his car while another person filming the dangerous stunt laughed. This too was posted on the internet.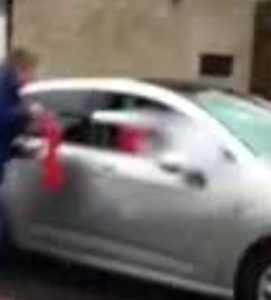 The escapade with a fire extinguisher was in the car park of an independent TV facilities house near what was then the headquarters of BBC Cymru Wales (BBC CW) in Llandaff, Cardiff, in 2014, and was condemned as "incredibly dangerous".
It prompted a series of outraged comments at the time on a sports Facebook (FB) site.
One critic said:  "…did he give any thought to what injuries he may have caused?…We all like a good laugh sadly this isn't it". Another declared that Mr Davies was a "fucking prick", a further detractor stated that he didn't think "people realise how dangerous CO2 extinguishers are". In the clip now on YouTube, Mr Owens escapes from the car running, but Mr Davies uses the fire extinguisher again, as the person filming it exclaims in Welsh "OH, NO!", and Mr Owens then shouts "IDIOT!" at him pointing.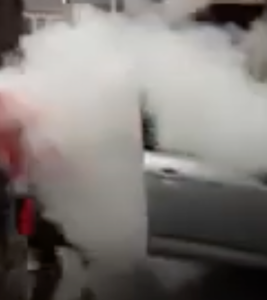 However the station he works on (RW) is no stranger to alarming news about its presenters.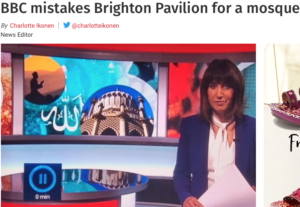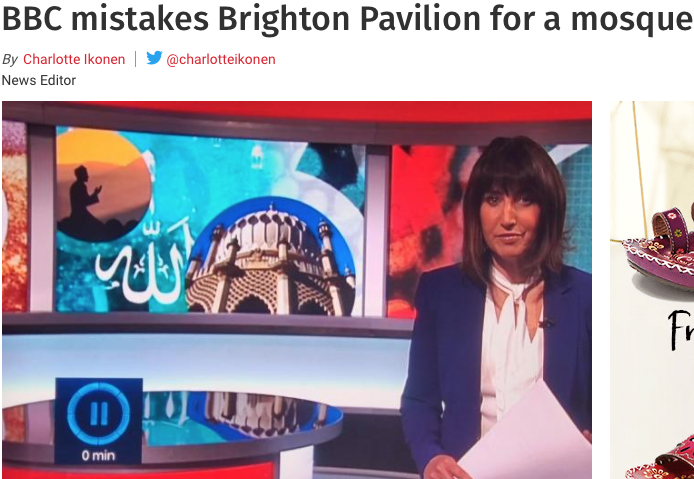 For many staff at BBC CW, Mr Paterson and the married Lucy Owen's, relationship represented a huge potential conflict of interest because his officials had commissioned a RW programme hosted by her, called 'Sunday morning with Lucy Owen', and media executives both inside as well as outside the corporation have told Mr Parry that they were worried about their partnership's possible impact on the process.
A recent RAJAR report on listening figures has, too, made grim reading for him, coming as it did hard on the heels of other low audience statistics.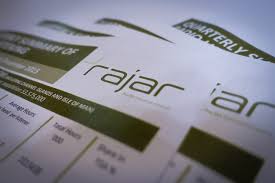 In 2020 the figures revealed a slight increase on 2019 but a substantial drop compared with two years earlier, a massive decline on the year before that, and how more than 40,000 listeners had been lost in one three month period, despite a huge amount of money being spent on new schedules. They also showed that the total listening hours were 2,667,000, down from 3,074,000 in September 2019 (although up from 2,147,000 in December 2018) and the market share was just 5.5 per cent.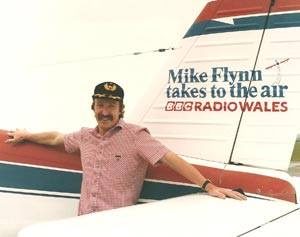 After these numbers were published, a prominent personality described online as one of the main presenters at RW during its launch, renewed his call for Mr Paterson and his superior the Director of BBC Cymru Wales (BBC CW), Rhodri Talfan Davies, to resign.
Mike Flynn told The Eye exclusively:  "Both of these so called media executives (Mr Davies and Mr Paterson) are answerable to the public who pay their salaries via the licence fee and should resign. But they are frightened to reveal the audience for the abysmal Claire Summers programme that replaced Good Morning Wales (GMW). I would like to know what the real figures are across daytimes and weekends and how they waste over £18 million. It is about time they started to answer a few questions". He added: "I feel really angry when I read the dross publicity the BBC publish, and the sort of drivel officials put out, which is described by listeners on the Digital Spy site".
Mr Flynn was equally unimpressed by The Eye's revelation of Mr Paterson's affair with Mrs Owen. He told us: "If Paterson has been having an affair with a Wales Today and Radio Wales presenter it brings his management skills in to question and he needs to be suspended immediately".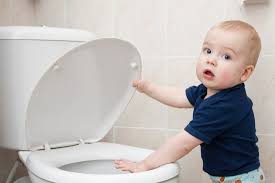 But it seems that suspension is not on the cards, despite the fact that his radio service which has secured record-breaking low audience figures, and where he conducted a contentious liaison with a presenter even though his officials commissioned a programme she fronted, was publicly criticised on an internet forum for being in "a very deep hole"…
Tomorrow more words about worrying situations – but those used by people in trouble, and ones employed by journalists exposing them are very different!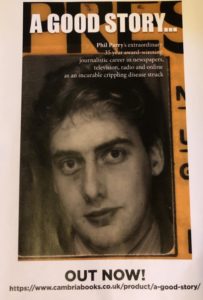 The memories of our Editor Phil Parry's extraordinary 38-year award-winning career in journalism (including his 23 years at the BBC) as he was gripped by the rare neurological disabling condition Hereditary Spastic Paraplegia (HSP), have been released in a major book 'A GOOD STORY'. Order the book now!
Regrettably publication of another book, however, was refused, because it was to have included names.