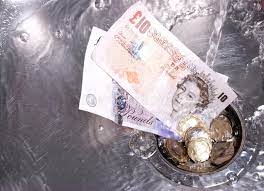 Senior executives in Wales who earn over £200,000 a year have been named as "The best paid officials in the nation", yet we have been alone in showing that their institutions are engulfed in controversy, it has emerged.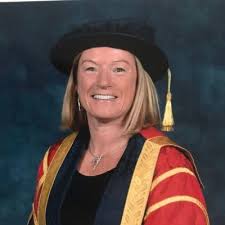 The website WalesOnline has compiled a contentious list of the officials, and says: "There are a massive 432,500 people working in the public sector here, according to Stats Wales, and just 14 of them earn more than £200k a year". The report omits to say, however, that a number of those people head organisations which have been beset by troubles, as revealed on The Eye.
For example, the academic Cara Aitchison is at number three, as Vice Chancellor (VC) of embattled Cardiff Metropolitan University (CMU), and earns £242,879. Yet our journalists have exposed worrying information about events inside her university.
Staff there say that they are "too frightened to talk" publicly about what they claim is 'chaos', and it has strengthened a code of practice on freedom of speech. Minutes of a "SPECIAL MEETING OF THE BOARD OF GOVERNORS" given to The Eye, from March 11 2021 state that the university seeks to "explicitly strengthen the University's commitment to freedom of speech and academic freedom". This then became official policy at CMU, with the declaration: "The Board Resolved. 1) To approve the proposed Code of Practice on Freedom of Speech".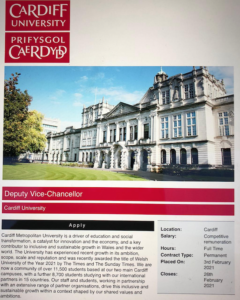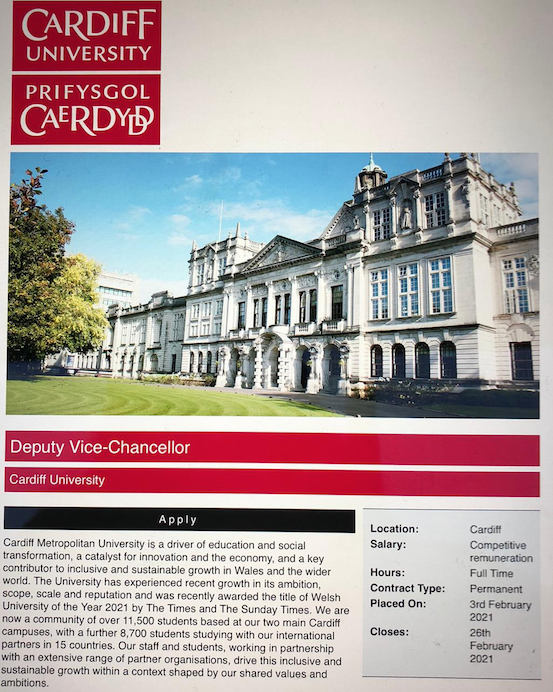 CMU has also advertised for a Deputy Vice-Chancellor (DVC) proclaiming that it was another institution, and used the wrong logo with picture. This came as our journalists were contacted by numerous academics at CMU, saying that leading officials who have oversight of the institution are "turning a blind eye even though a grievance has gone straight to them". We have also received alarming complaints that the fresh people who were brought in are of low calibre, and subservient to Professor Aitchison.
After a recent meeting of the Vice-Chancellor Executive Group (VCEG), unhappy staff were sent recruitment rules that every appointment panel must be chaired by a member of the group or a Dean of another school at the crisis-hit university.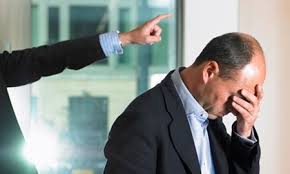 A spoof Twitter account was created which was widely followed by staff at CMU, and The Eye have shown previously how another source at CMU told us the atmosphere there was "feverish", while more than two and a half times the amount of money had been spent on legal fees compared with the year before, and the astonishing events at the university became a source of amusement for our satirical writer Edwin Phillips.
Meanwhile a number of staff who left had been required to sign 'gagging' clauses. One angry former worker at CMU gave us the names of others who had sought their own legal advice, but in his words they "have been shown the door".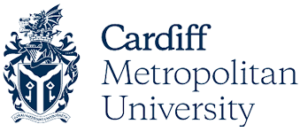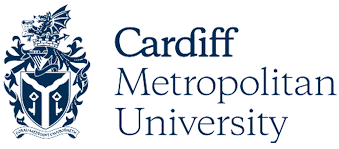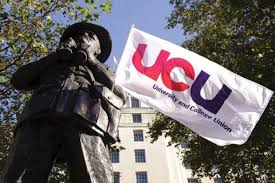 Another of our contacts at the university said to The Eye:  "It has become obvious amongst all of us that anyone in CMU mentioning (The) Eye is immediately under suspicion for being one of your sources. They are afraid of the truth about the shambles … at CMU getting out into the mainstream media. Even UCU (University and College Union) colleagues are afraid to speak out which is indicative of the atmosphere here."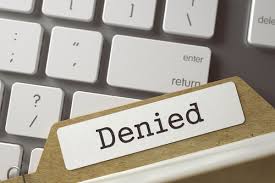 But our own inquiries of the university about the difficulties, under Freedom of Information Act (FOIA) legislation, were met with a blanket refusal to provide answers, saying that we were "vexatious".
In response to further information from sources inside CMU (when our questions were not, presumably, 'vexatious'), we were informed: "Professor Aitchison is working normally".
Usually responses to FOIA requests (if they come at all) take several weeks (as in the case of the refusal by CMU to reply to our question on the grounds that they were "vexatious"), but remarkably this insistence that Professor Aitchison was working normally, came within hours.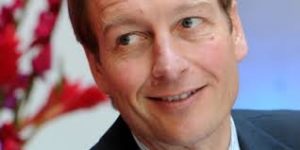 At the top of this 'rich list' is a different academic, who also leads a contentious university, about which we have disclosed disturbing details.
Paul Boyle, Vice Chancellor (VC) of troubled Swansea University (SU), earns £293,000 a year, however we showed that another headline-grabbing 'academic' who had formerly worked at his university, had been jailed for years after a massive fraud.
Jail-bird Steve Chan had been hired by SU before senior executives there, were sacked for "gross misconduct" while a police probe was launched into alleged bribery.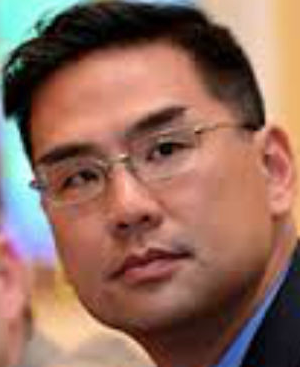 Chan had been imprisoned by a court in Boston (USA) for four years and three months, and ordered to pay millions of dollars in compensation, followed by three years of supervised release, after he admitted one count of conspiracy to commit fraud as well as one count of mail fraud. He was also told to pay restitution of $12,596,298.
However he worked on a contract at the SU School of Management (SoM), and The Eye have been the only media outlet to have exposed Chan's dubious connections to Wales.
Chan's activities caused eyebrows to be raised, even in circles other than at SU.
Internal papers provided to us about a council meeting of the University of Wales/Prifysgol Cymru (UoW/PC) from September 24 2012, showed that board members were alerted: "to a request from Steven Chan… to transfer $295,500 (£190,640) to three separate programs at the Massachusetts Institute of Technology (MIT)".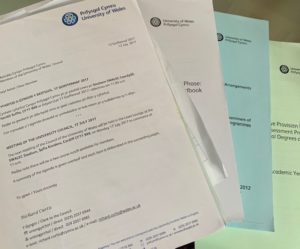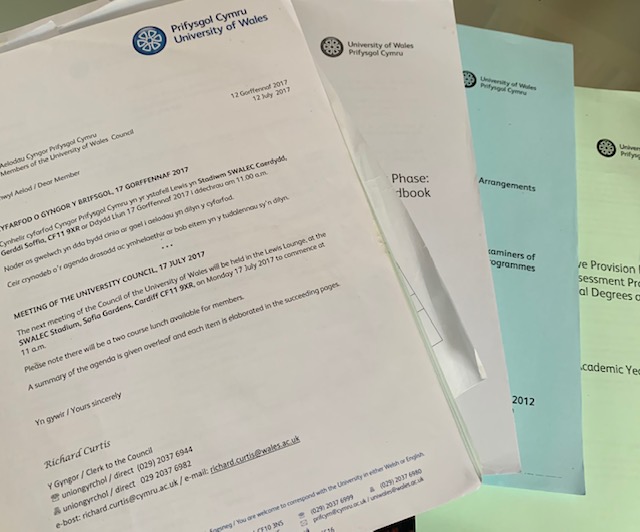 But that: "Council are asked to note the potential financial, political and reputational risks surrounding the project", and the papers also state: "xxx was invited to take part in a telephone call on 7 Sep 2012 with Marc Clements and Steve Chan (both in Boston)". Along with:  "Reports were provided to Steve Chan who was designated by then President Marc Clement as his representative…".
Chan was hired by his 'representative', 'Professor' Marc Clement, at SU. yet he (as well as the then VC Richard Davies) left under a cloud from the senior positions at SU, where 'Professor' Clement had held the role of Dean of the SoM.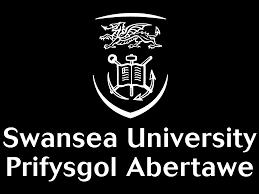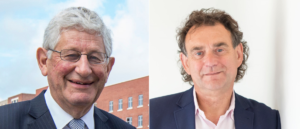 'Professor' Clement, though, has also made news for all the wrong reasons, with an enormous police investigation begun into alleged bribery.
The probe which 'Professor' Clement was at the centre of, followed creation of the £200 million 'Llanelli Wellness and Life Science Village' (Delta Lakes) project, rebranded as 'Pentre Awel – Breezy/Windy Village'. It formed part of the £1.3 billion Swansea Bay City Region Deal (SBCRD), and was run in partnership with SU as well as Hywel Dda and Abertawe Bro Morgannwg health boards – 86 acres of land at Delta Lakes had planning permission, and the giant venture was to have included research and business development facilities, a state-of-the-art care home as well as an assisted living and rehabilitation centre, outdoor leisure space, a wellness hotel, and a new leisure centre.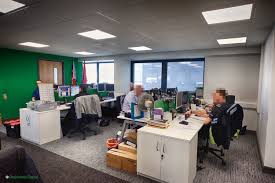 He appears to have been the driving force behind the SBCRD, because his LinkedIn profile declares: "He ('Professor' Clement) is widely recognised as the architect of the £1.3bn Swansea Bay City Region Deal signed by the Prime Minister in 2018″.
But, a statement from SU has declared: "The police have confirmed to Swansea University that there was evidence of potential criminal offending identified and secured against individuals and companies subject to their enquiry…The university's decision to dismiss Marc Clement was based on serious breaches of Swansea University procedures and was never dependent on a criminal investigation by the police or decision to prosecute by the CPS (Crown Prosecution Service)".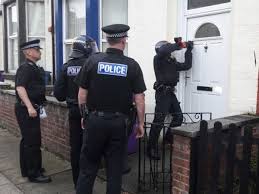 During the police inquiry, properties in Swansea, Carmarthenshire and Kent were searched. South Wales Police (SWP) said the Regional Organised Crime Unit (Tarian) executed "a number of warrants as part of an investigation into alleged bribery offences. Seven (then eight) addresses in Swansea, Carmarthenshire, and Kent are being searched with the assistance of colleagues" The searches involved officers from South Wales, Dyfed Powys and Kent Police forces, yet The Eye were alone in disclosing the properties raided by the police.
Meanwhile officials at Professor Boyle's university (as with those at CMU) had refused to give The Eye information about Chan's background and we have been told our questions about him in a Freedom of Information Act (FOIA) request had been refused on the grounds they were (again) "vexatious".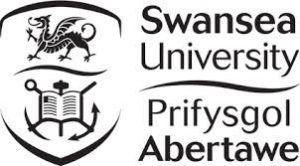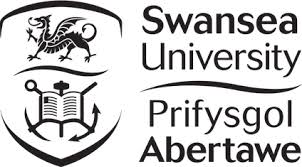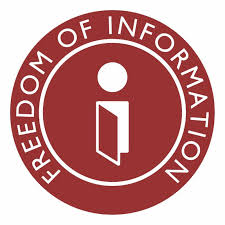 Four of the queries we asked in the FOIA were:
What was the exact date that Professor Steve Chan of the School of Management registered for his Ph.D at Swansea University? 
What was the exact date that he undertook his viva voce examination for his Ph.D? 
Who were the members of his Ph.D viva committee (including external examiners)? 
Who approved the appointment of the supervisors for his Ph.D?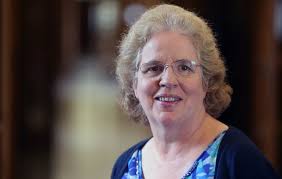 However using other documents we have seen we can now disclose that the answer to the first question is October 2012, to the second May 2013, and to the third; one is an academic called Andrew Parker. Therefore according to SU's own regulations, Chan should not have been allowed to take his viva until at least October 2013.
At number five on the list, is Elizabeth Treasure, Vice Chancellor (VC) of  Aberystwyth University (AU), who earns £232,000, and this enormous salary is also set against a worrying backdrop, which, once more, we have been alone in reporting.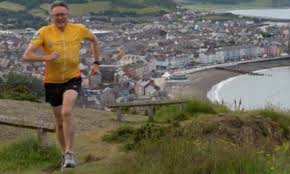 In May 2015 our journalists showed how the cost of furnishing and equipping her room when she was at Cardiff University (CU), was more than £3,220 greater than the money spent on the office of her superior, the VC, Colin Riordan (who is at number two and earns £271,000).
John Grattan,'acting' VC at AU before Professor Treasure, said that about 50 applicants pulled out the day after the Brexit referendum vote, and the former director of finance Peter Curran, has said: "The financial implications of under-recruitment have never been so significant", with his comments coming after the number of students accepted at AU plunged even before Brexit. They went down by 25 per cent in the two years before 2013 while applications by UK and EU students dropped by 15.2 per cent a year later.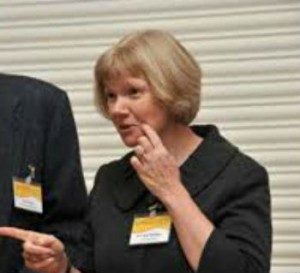 These statistics are pictured against other disturbing controversies.
AU has been fiercely criticised for opening (then being forced to close) a campus on the holiday island of Mauritius. The Mauritius campus of the university was built to accommodate 2,000 students, but just 106 had enrolled in its second year when it had to be shut.
Even before this, a petition had been started demanding the immediate resignation of the VC at the time, April McMahon, because her university had slid down the rankings. On the petition one student from Birmingham wrote: "I came to Aberystwyth in 2011 expecting to leave with a degree from a well-renowned university", but Professor McMahon said the tables had to be taken "with a pinch of salt".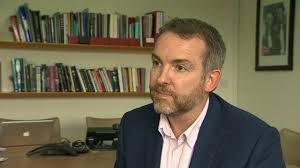 It is not simply academics, though, that are included on this list, who head institutions, where alarming details have been divulged by us. A significant figure in the world of the Welsh media is also named.
Rhodri Talfan Davies, director of BBC Cymru Wales (BBC CW) and BBC Director of Nations (BBC DN), is at number nine, earning between £210,000 and £214,999, yet there have been calls from former members of staff to resign because of what has happened there.
An interview with Mr Davies by our Editor, Phil Parry, was refused, even though he had worked for The BBC for 23 years.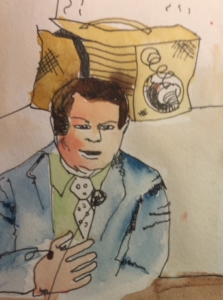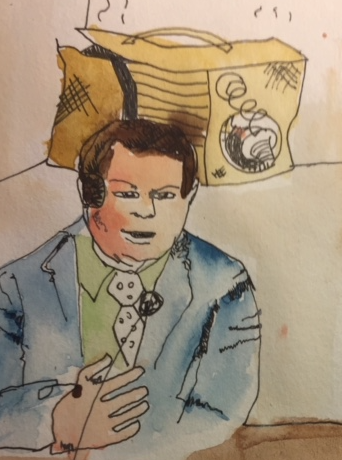 One of his senior executives (the Editor of BBC Radio Wales [RW] Colin Paterson) conducted a worrying affair with a presenter., and his RW service (Wales' only national English-language radio broadcaster) has not attracted the listeners he might have hoped for, during his tenure.
The latest figures show that numbers are down there, from 5.9 to 5.3 per cent as a share of the Welsh audience, while nearly 95 percent of listeners ignore the station completely, despite a number of high-profile signings. In contrast to RW, Radio Ulster (RU) seems to have got things right with nearly 21 per cent of the available audience, while even Radio Scotland (RS) has 7.5 per cent. However, RW is consistently the poorest performing of these three nations.
Furthermore, an extraordinary political row developed at the broadcaster, with the leader of the Conservatives in the Welsh Parliament/Senedd Cymru (WP/SC) accusing BBC CW on social media, of a "link" with nationalist party Plaid Cymru (PC) and that it was "unhealthy".

In a highly unusual move Mr Davies, defended on Twitter the decision to ask the Plaid Cymru (PC) leader on to a programme discussing major events, saying the Welsh Conservatives had not accepted the invitation.
But in another tweet, Andrew RT Davies MS said he stood by his original point.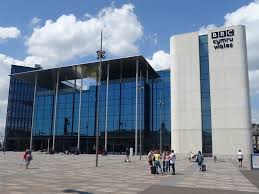 The astonishing spat over alleged links between PC and BBC CW comes hard on the heels of growing concern about figures who have joined the corporation from PC, and those that have moved in the other direction.
There have also been grumbles by staff at his organisation-chief among them being that they did not move in to the new headquarters for BBC CW in Cardiff's Central Square BEFORE the Covid-19 lockdown, as well as objections to the demolition of the old building in Llandaff. 
The network television newsreader who had worked there, Huw Edwards, said on social media "Quite strange to see the iconic (hashtag) BBC Building in (hashtag) Llandaff being raised (sic) to the ground", while journalist Iolo ap Dafydd declared: "Probably could have been renovated rather than demolished", and weather forecaster Sian Lloyd said: "I used to love it there (BH Llandaff). Sigh".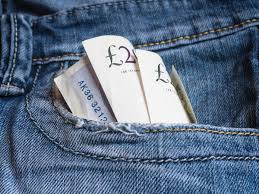 So it is clear that a lot is left to be desired in this list of the most highly-paid public executives in Wales, when they have been named as "The best paid officials in the nation", yet we have been the only media outlet to have shown that officials at their institutions are dealing with HUGE problems…
Our Editor Phil Parry's memories of his extraordinary 38-year award-winning career in journalism (including revealing disturbing information about troubled institutions), and 23 years at The BBC, as he was gripped by the rare disabling condition Hereditary Spastic Paraplegia (HSP), have been released in a major book 'A GOOD STORY'. Order it now!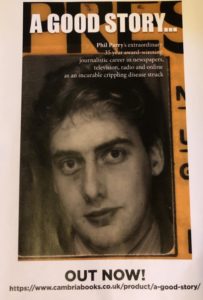 Regrettably publication of another book, however, was refused, because it was to have included names.