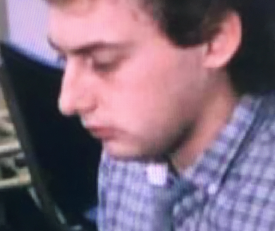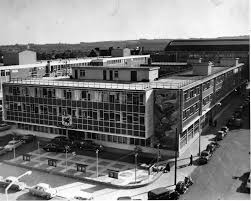 On The Eye our Editor Phil Parry has described how he was helped to break into the South Wales Echo office car when he was a cub reporter, recalled his early career as a journalist, the importance of experience in the job, making clear that 'calls' to emergency services and court cases are central to any media operation, as well as the vital role of the accurate quotation.
He has also explored how poorly paid most journalism is when trainee reporters had to live in squalid flats, the importance of expenses, and about some of those he has interviewed as well as one of his most important stories on the now-defunct 53 year-old BBC Wales TV Current Affairs series, Week In Week Out (WIWO), which won an award even after it was axed, long after his career really took off.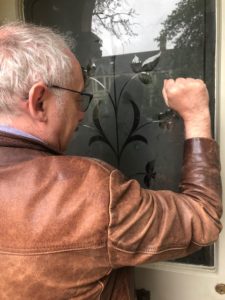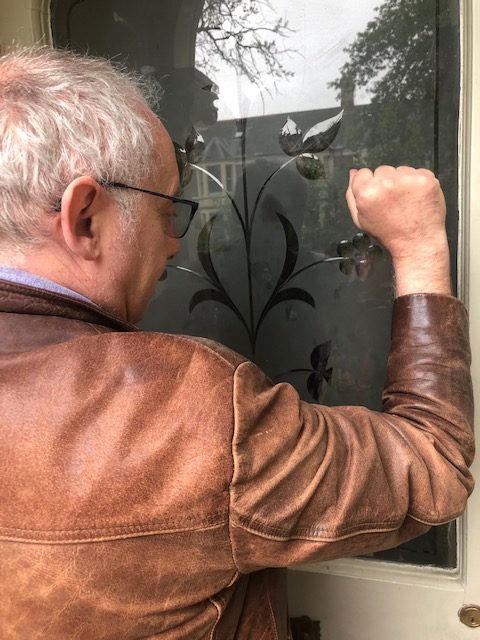 Mr Parry has also explained the importance of actually speaking to people, the virtue of speed as well as accuracy, and on this Bank Holiday says why knowledge of 'history' is vital. 
HISTORY plays a prominent role for investigative journalists.
In order to construct a story it is important not simply to know that an event occurred, but the history of why it occurred.
History has always been indispensable to my life.
At Monmouth School I regularly vied with a classmate for that year's history prize where my dad was a history teacher, and my interest in the subject continued thereafter.
I studied Politics and Modern History at Manchester University, and the background to an event has always fascinated me.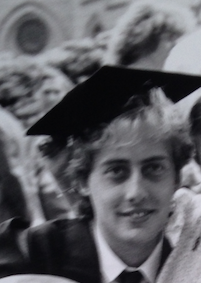 History is up there for an investigative journalist, along with knowledge of the libel laws and past experience.
In news journalism after I graduated, a knowledge of history was less important.
As a trainee reporter on the South Wales Echo you simply recorded what had happened.
It was much the same on the Cardiff freelance agency I then joined, Cambrian News Agency, and on daily TV news at HTV's (as it then was) Wales at Six, and BBC Cymru Wales' (BBCCW) Wales Today.
In Current Affairs journalism, though, it all changed, and researching the history of a subject again became vital.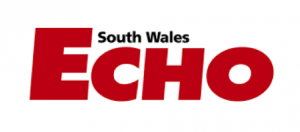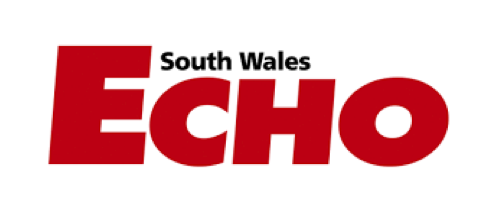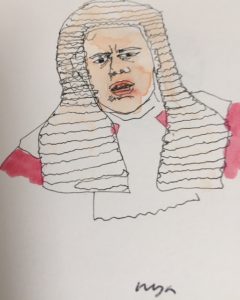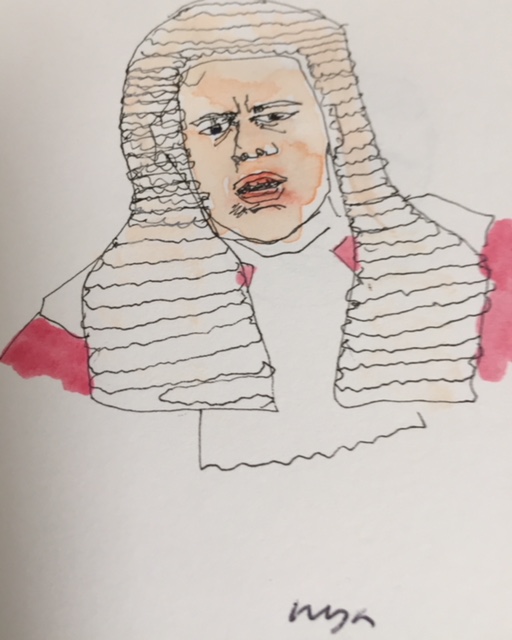 It was a significant feature of the work we did on BBCCW's Week In, Week Out (WIWO) programme.
Sadly it seems this is no longer seen as key because WIWO has now been scrapped after 53 years.
For one episode in the series, we obtained crucial historical evidence which helped lead to the release from prison of three young South Wales men who had been wrongly jailed for murder.
It was called A Night To Remember, an instalment from 1997, and examining the context to what had happened was essential.
The Cardiff Newsagent Three (as they became known) were at that point the longest miscarriage of justice case (as it turned out) in Wales.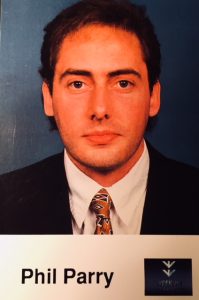 We felt something was not right so we looked into its history.
The men, Michael O'Brien, Darren Hall and Ellis Sherwood, had been out one night and were arrested by the police later for the murder of a Cardiff newsagent, and stealing his takings.
They had no reliable alibi for their correct whereabouts, and unfortunately one of the three, Mr Hall, 'confessed' to the murder and also claimed in court that the other two were involved as well.
He had alleged that after the newsagent was attacked, the three youngsters had run from the scene of the crime and divided up the stolen money in a nearby church yard.
But when we studied the history we realised it could never have happened.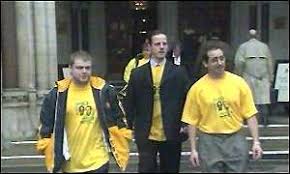 After many months, we found a solicitor for them, and a sceptical barrister who investigated it with us.
I interviewed Mr Hall in prison, permission for which is rarely granted now, and asked him directly:  "Did you do the murder?".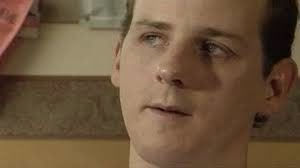 "No, I didn't and nor did the other two", came the reply.
I talked to, and recorded, over the telephone, Mr O'Brien who said a terrible injustice had been done, both to them and the loved ones of the murdered newsagent.
We filmed Mr O'Brien's family in the Ely area of Cardiff, whose lives, needless to say, had been devastated.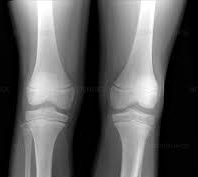 We tracked down all the prosecution 'witnesses' who were, to a lesser or greater extent, unreliable.
We discovered that Mr Hall during or after one of his interviews, he alleged, had been manacled to a radiator.
In all of this, a knowledge of 'history' was absolutely pivotal.
Critically, we found Mr Hall's medical history in records that proved his version of the events could not have taken place.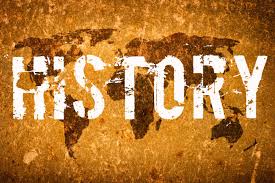 His legs were bad and he could not have joined the others in running away from the scene of the murder to divide up the spoils, as he had told the police.
So realising the importance of history (and an ability to examine facts) was the decisive factor in the programme.
Perhaps young journalists should be trained in this area, but it seems unlikely in the modern media world!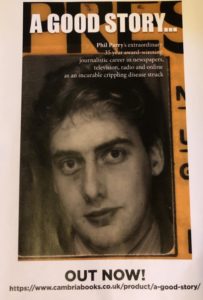 Tomorrow – how certain people in Welsh public life move from one senior job to another, leaving a trail of controversies in their wake.
Phil Parry's memories of his extraordinary 35-year award-winning career in journalism as he was gripped by the incurable disabling condition Hereditary Spastic Paraplegia (HSP), have been released in a major new book A Good Story'. Order the book now. The picture doubles as a cut-and-paste poster!