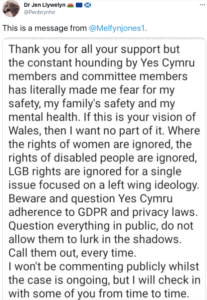 Members of a controversial Welsh independence organisation which has been torn apart by an internal civil war over transgenderism, have been accused of making another fear for his safety and that of his family, as well as his mental health, The Eye can reveal.
Events at the contentious group YesCymru (YC) have obviously become too much for one person, who said on Twitter: "Thank you for all your support but the constant hounding by Yes Cymru members and committee members has literally made me fear for my safety, my family's safety and my mental health. If this is your vision of Wales, then I want no part of it…".
However he is not the only casualty of the extraordinary war within YC. One senior member who has recently been suspended from the 'Central Committee' of YC, eminent clinical psychologist Dilys Davies, suffered enormous abuse online (with her having to 'protect' her Twitter account) after making remarks in the astonishing row.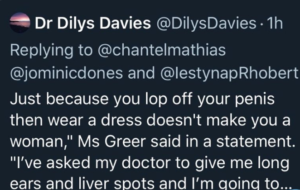 Dr Davies endured the attacks from certain supporters of Welsh independence within YC, after quoting the famous feminist Germaine Greer, who has said publicly that even following gender re-alighnment surgery, a person is not fully a woman, because puberty, periods, childbirth, and the menopause have not been experienced.
It has been reported that Dr Davies is now under YC investigation for alleged transphobia and homophobia. She is a consultant psychologist who specialises in sleep difficulties, and recently bought the famous Cofiwch Dryweryn memorial wall on the A487 near Llanrhystud. But this 'hounding' and fear of one person, put centre stage earlier revelations on The Eye that the group has already been hit by negative headlines.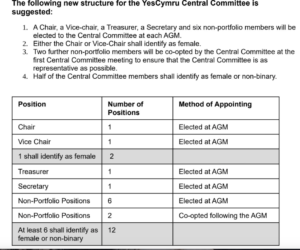 One motion for the Annual General Meeting (AGM) of YC, declared: "The following new structure for the YesCymru Central Comittee is suggested:…1 shall identify as female…At least 6 shall identify as female or non-binary", with another stating that: "…feeding into the new Central Committee should be an Equality and Diversity Sub-committee (EDC) which will..(drive)…the agenda forward for YesCymru".
The Eye have been alone in exposing the major split in YC, with Dr Davies and her supporters seeming to be on one side, while several others form the other – and this division has been underlined by the abusive comments she has suffered. The internal battle has been further brought into the light with the accusation that:  "… the constant hounding by Yes Cymru members and committee members has literally made me fear for my safety, my family's safety and my mental health".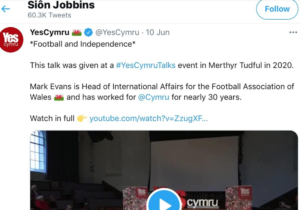 Despite this apparent division, links between YC and football's governing body in Wales, the Football Association of Wales (FAW), are evident in a recent tweet by the Welsh independent group's 'Central Committee' chair, Sion Jobbins.
Advertising a talk by a senior executive at the FAW, he said: "Mark Evans is Head of International Affairs for the Football Association of Wales (Welsh flag) and has worked for @Cymru for nearly 30 years".
Mr Evans stood as a candidate in the 2019 General Election for Welsh nationalist party Plaid Cymru (PC), which has been accused of having an "unhealthy" link with BBC Cymru Wales (BBC CW).
Yet the FAW, too, has hit the headlines for the wrong reasons, and has been alerted to the activities of other sections of the nationalist community – notably a Welsh football supporters' brass band The Barry Horns.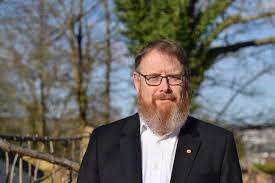 In December of 2019 an angry sports journalist had outlined to the FAW a series of problematic issues: "The Barry Horns have had their official Twitter account shut down for foul and abusive behaviour, and repeated violations of Twitter's terms and conditions. They then set up another account, which was shut down within a week.
A group calling itself 'Welsh Football Fans for Independence' held a march from Womanby St to the Cardiff City Stadium before the last home game. They were setting off flares and singing foul-mouthed chants about the Union Flag (Union Jack).
Large stickers have appeared on lamp posts, post boxes etc around South Wales (and possibly North Wales) from 'Welsh Football Fans for Independence'. The stickers contain the FAW emblem (albeit the old one).
The FAW's stadium announcer, Rhydian Bowen Phillips, has publicly called for the reinstatement of The Barry Horns on Twitter and has endorsed Welsh Football Fans for Independence.
There were banners endorsing Welsh independence at the stadium during the most recent Wales home international."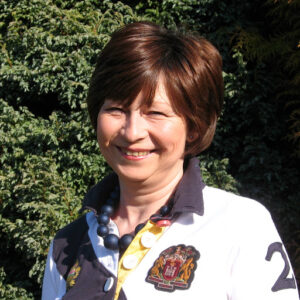 There has, though, still been no full response from the FAW to the raising of these concerns. This disturbing news, and accusations that 'hounding' by YC members had made someone "fear for my safety", come after revelations that Dr Davies' Twitter account said: "Only approved followers can see @DilysDavies's Tweets". In one camp in the civil war, is those who support the concept of Welsh independence as a left-of-centre project; while making up the opposition are those who believe the primary aim should be that Wales becomes an independent state, with the row now over transgenderism at the heart of current problems.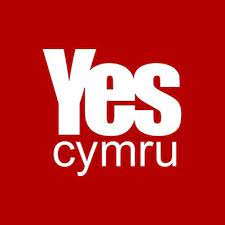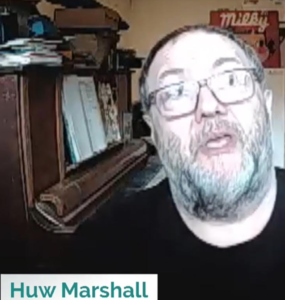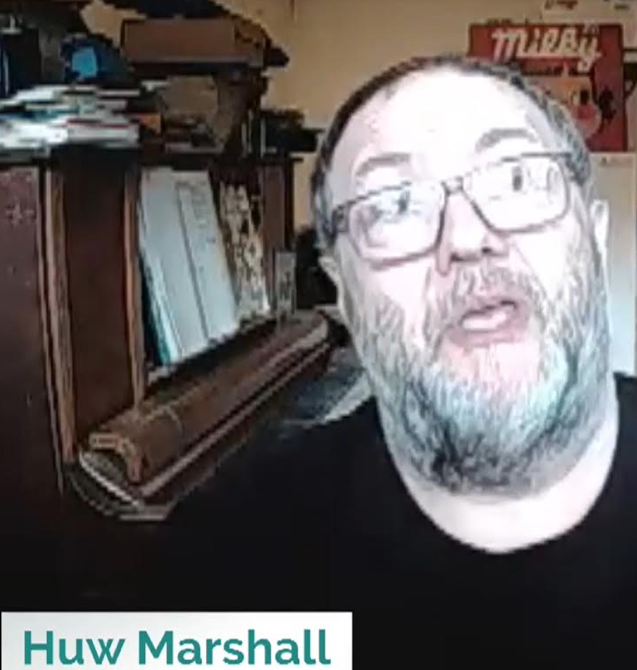 Among those in the opposing group to Dr Davies', appear to be the controversial founder of new Welsh newspaper, The National (TN), Huw Marshall, along with another senior CC member of YC, Aled Gwyn Williams. Mr Marshall proclaims that he is responsible for "Digital development"at TN in the masthead of his Twitter page, but the newspaper he works for, (TN), is at the centre of a storm of controversy over its neutrality, and there have been attacks online about the nature of its financial backing. It has also been condemned by one reader as a "nationalist propaganda sheet", while records at Companies House reveal that Mr Marshall is, too, director of a dormant company.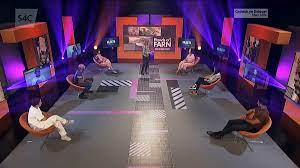 Meanwhile reports of the suspension of Dr Davies, have included details that Mr Marshall's ally, Mr Williams, has been barred from land that she owns in Ceredigion which has replicas of the memorial wall on it.
It is clear that Mr Williams, like Mr Marshall, holds extremely trenchant views himself about Welsh independence. Speaking on the Welsh-language S4C debate programe Pawb a'i Farn last year, he said: "The new members we have, they're not the nationalists you would expect. They don't wave flags, they're not members of (Welsh nationalist party) Plaid Cymru a lot of them. A lot of them are people who would feel more comfortable in the Labour Party".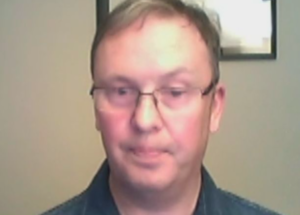 But 'comfortable' is not a word which is likely to be used about the administration of YC, after past disturbing news about the organisation was brought out by The Eye. The Twitter account of a controversial YC message has announced that at one point it had 487 'likes' and 187 'retweets', but when these were counted the figures were actually just 45 and 70 respectively.
We have revealed how the man at the head of the movement, Sion Jobbins,publicly declared he wishes Germany had won World War One, ironically proclaimed "Stalin had no choice", and questioned the fight against Hitler. In another remark on Twitter, Mr Jobbins queried the Kindertransport which helped 10,000 children escape the Nazis and said: "… it wasn't some amazing act of humanity". A further message was: "Why was it good for UK to fight against being colonised by Hitler..?".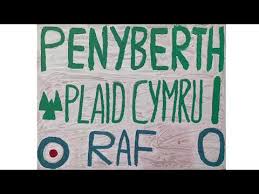 Those below him in the group have also hit the headlines. We showed how a branch of the organisation asked provocatively whether "heroes" will make a stand in carrying out an attack on a UK military base on Anglesey. The goading remark came on Twitter from YC in Ruthin, and referred to a notorious incident in 1936 when an RAF bombing school was set ablaze at Penyberth on the Llyn peninsula, and founding members of PC were jailed. The event has gone down in folklore for Welsh nationalists and a video on YouTube declares:  "Penyberth.  Plaid Cymru (Welsh nationalist party) one.  RAF nil."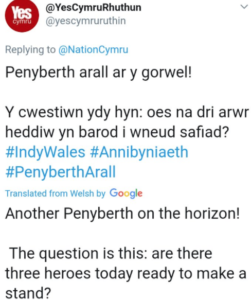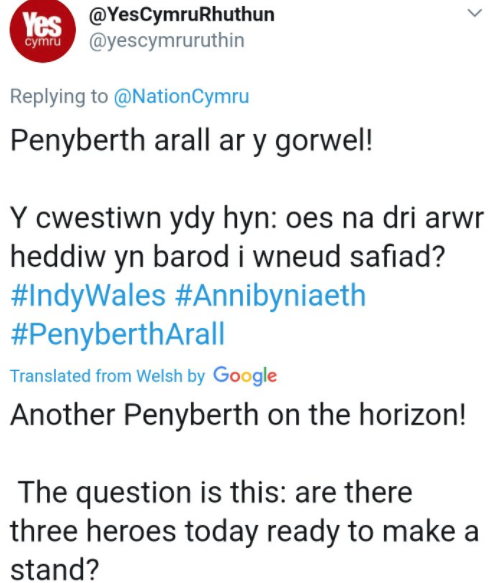 Another branch of YC has said people in "our country" (Wales) refuse to integrate, and asked menacingly what should be 'done' about Unionists. This extraordinary tweet was put out by YC in the Afan Valley and stated:  "These people are in our country, yet refuse to integrate into our local community".
YC faces a number of other serious challenges. A member of it shared a message saying Zionism was racist from a former Labour MP who had been suspended for criticising an anti-Semitism investigation, after it announced she was to be investigated over allegations she held the same views. She also tweeted a message of support to former PC leader Leanne Wood who lost her Rhondda seat in last week's elections (which saw an incredible fall out), and was condemned by an anti-Semitic opposition pressure group.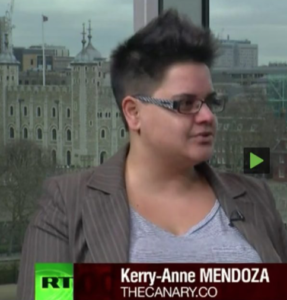 Kerry-Anne Mendoza 'retweeted' the comment from Chris Williamson writing:  "The truth is Zionism is a racist, warmongering, supremacist ideology. We need to stand together to defeat it wherever it exists, because it's the enemy of peace". In the same tweet Mr Williamson had said Leila Khaled was 'eloquent', but the Wales Against Anti-Semitism (WAAS) movement then stated online: "Why is @YesCymru's Kerry Ann Mendoza retweeting Chris Williamson's glorification of a convicted terrorist?". The message was also sent to the Board of Deputies of British Jews, as well as several well known mainstrem journalists.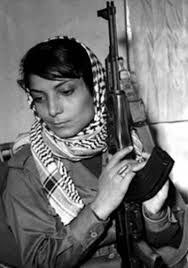 Ms Khaled was a member of the Popular Front for the Liberation of Palestine (PFLP), and came to public attention for her role in the TWA hijacking in 1969, and one of the four simultaneous hijackings the following year. They were part of the campaign of Black September in Jordan.
Ms Mendoza also accused (Jewish) writer and columnist Jonathan Freedland of "manufacturing" the 2019 General Election result. In January 2020 she claimed celebrations over the completion of Brexit could turn into a  "21st century Kristallnacht". When the Jewish Chronicle (JC) raised concerns about Ms Mendoza's appearance at a Labour party meeting, she tweeted: "Black woman can't talk about racism, says white man".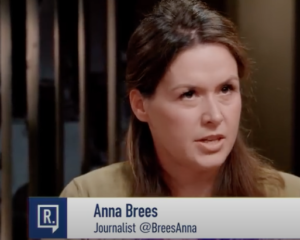 Ms Mendoza has also appeared more than once on the controversial state-backed television station, Russia Today (RT) which is accused of being a mouthpiece of the autocratic Russian leader Vladimir Putin, and has played host to the conspiracy theorist in Wales, Anna Brees. For the programme On Contact, Ms Mendoza said she wanted an "alternative media". She was interviewed, too, by Max Keiser on his RT show The Keiser Report, and declared that austerity is a "fig leaf" designed to conceal aggressive neoliberal policies.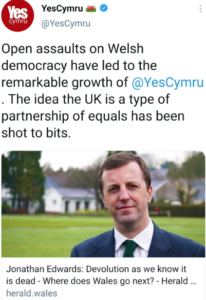 But even after all of this past history, YC has labelled her a "rock star" in a tweet which was 'liked' numerous times by several vocal and high-profile activists. Meanwhile, the organisation she joined declared in a tweet which has now been deleted that "Open assaults (interesting words to chose in the context of what has happened) on Welsh democracy have led to (its) remarkable growth", linking the comment to an article in the Herald.Wales by the MP for Carmarthen East andDinefwr, Jonathan Edwards, who accepted a police caution after attacking his wife.
But critics were unamused. One stated online:  "It's infuriating. Yes Cymru are doing so much very well, then they just undermine all the good stuff with unnecessary stupidity/lack of sensitivity. They have the money to hire people now to do a better job". Another announced: "I've got very mixed feelings about the MP in question but the timing of YC is absolutely mad. Are they thick? Why do they keep making mistakes like these? They need to start having people who know what they're doing."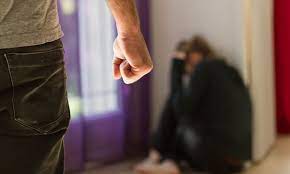 A further comment was: "In (sic) going to say it AGAIN because it is DOING MY HEAD IN, why does Jonathan Edwards, who admitted he was GUILTY OF ASSAULTING HIS WIFE, still have influence in Plaid Cymru and @YesCymru? And why has the latter PLATFORMED HIM TODAY AFTER THE WEEK WE HAVE ALL JUST HAD?"
PC suspended Mr Edwards for a year in July following the attack, meaning he must sit as an independent MP until at least 2021, and a disciplinary panel ruled that any lifting of the suspension depended upon the MP demonstrating "he has undertaken a period of self-reflection and learning to address his actions".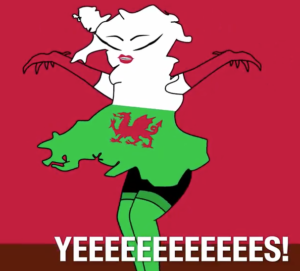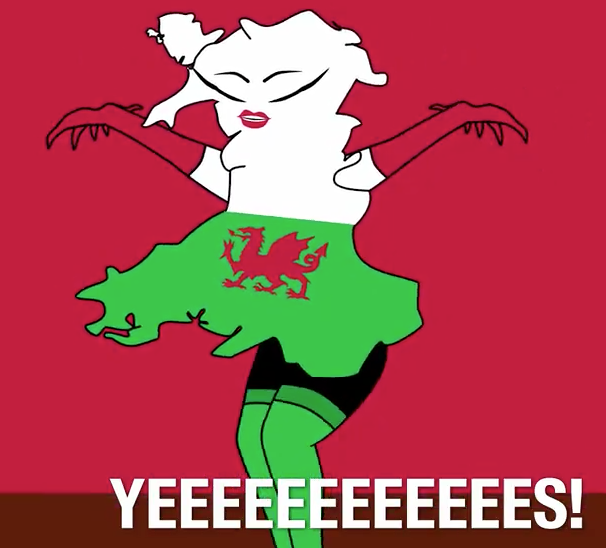 Yet this is not the first time YC has hit the headlines, and perhaps recently releasing a sexist video in support of its cause (which was again deleted) is one of the 'mistakes' being referred to in the online complaint. In January the organisation released the video promoting Welsh independence which featured a pair of cartoon women's legs in stockings, and one critic on social media said: "fire the pig that designed it". It displayed the cartoon of a woman wearing stockings and red arms, with a map of Wales for her body and screaming "YEEEEEEEEEEES"in the caption below.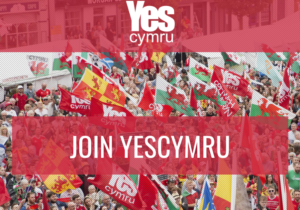 But it was slammed on Twitter, with one critic saying:  "I find it astonishing – and cowardly – that @YesCymru have merely deleted that sexist, appalling video from last night and not acknowledged the disgust felt by their membership and apologised for the offence caused, not to mention the damage sustained to the campaign". Another said in reply to YC: "Never mind the booklet, burn that fucking sexist animation and fire the pig that designed it".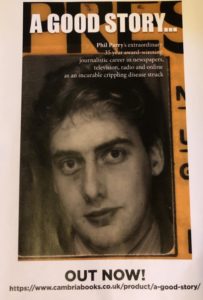 The fierce row also came hard on the heels of it being divulged on The Eye that other splits were emerging in YC (apart from those over gender reallignment), with an angry supporter tweeting that he had cancelled his membership, while another showed his fury after claiming the group had 'liked' a tweet from a right wing party, which it had also re-tweeted.
But is obvious that some activities by senior YC members are not 'liked', after one Welsh nationalist said "…the constant hounding by Yes Cymru members and committee members has literally made me fear for my safety, my family's safety and my mental health".
Tomorrow – how the shock news that the USA is to impose sweeping sanctions on Russia for its "malicious…activities" throws the spotlight on more headline-grabbing media commentators in Wales, who appeared on the Russian-backed broadcaster which Ms Mendoza went on, RT.
The memories of our Editor Phil Parry's remarkable decades-long award-winning career in journalism (when proper investigations followed his disclosures) as he was gripped by the rare disabling condition Hereditary Spastic Paraplegia (HSP), have been released in a major book 'A GOOD STORY'. Order the book now!