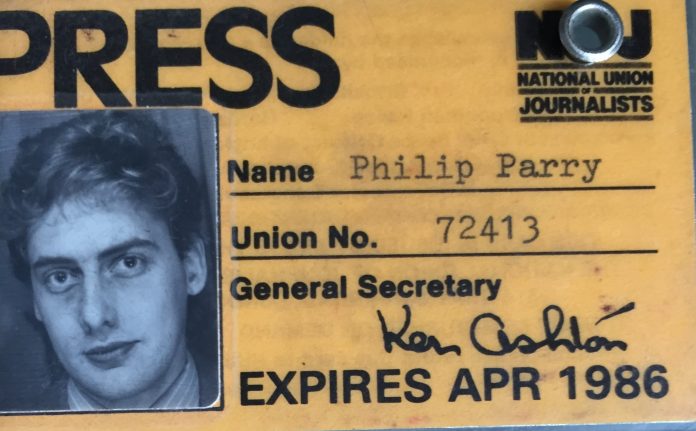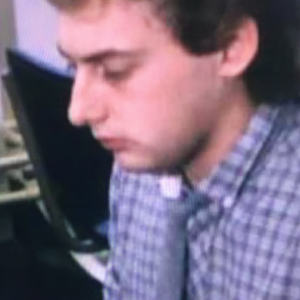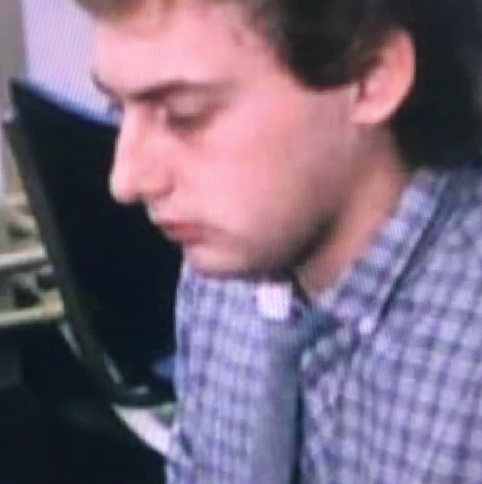 Here our Editor Phil Parry looks at the importance of neutrality in news journalism, as a new 'national' newspaper in Wales is accused by one reader of being a 'nationalist propaganda sheet'.
Earlier he has described how he was helped to break into the South Wales Echo office car when he was a cub reporter, recalled his early career as a journalist, the importance of experience in the job, and making clear that the 'calls' to emergency services as well as court cases are central to any media operation.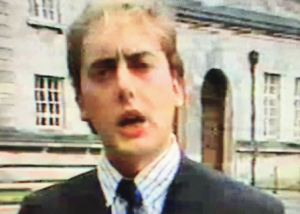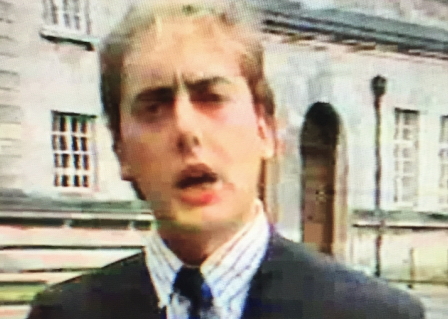 He has also explored how poorly paid most journalism is when trainee reporters had to live in squalid flats, the vital role of expenses, and about one of his most important stories on the now-scrapped 53 year-old BBC Cymru Wales TV Current Affairs series he presented for 10 years, Week In Week Out (WIWO), which won an award even after it was axed, long after his career really took off. 
Phil has explained too how crucial it is actually to speak to people, the virtue of speed as well as accuracy, why knowledge of 'history' is vital, how certain material was removed from TV Current Affairs programmes when secret cameras had to be used, and some of those he has interviewed.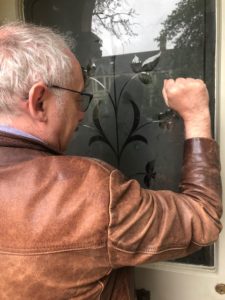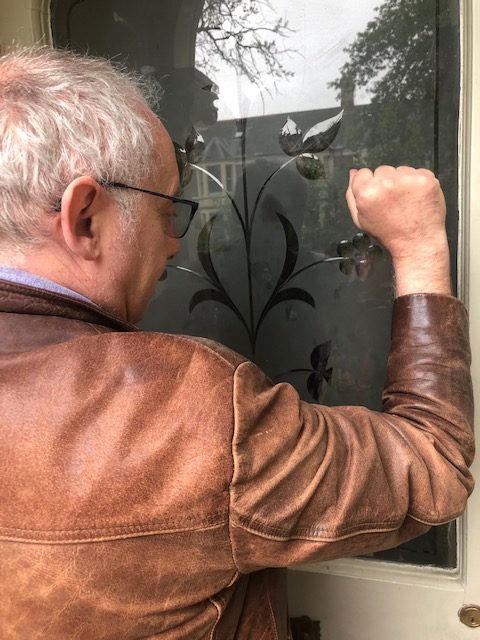 He has also disclosed why investigative journalism is needed now more than ever although others have different opinions, and how information from trusted sources is crucial at this time of crisis.
Over a career in journalism of decades (many of them reporting the news, and when attempts were made regularly to silence me) two things were constantly hammered into my brain.
Your stories must always be impartial.
Both are important and the first is vital, but for general day to day stories the second is just as crucial.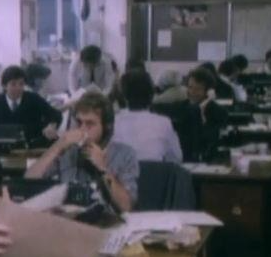 Unless you are seen as neutral, then people will not come to you with the other side of the story, and you will be appealing to a relatively small cohort of the potential audience who agree with your views.
These factors make it particularly curious that the latest edition of a new 'national' paper in Wales called The National (TN) (which presumably wants to be successful) headlined for its front page lead (or 'splash') 'Is this the independence election?' with 'news' that 'The indy movement (Yes Cymru [YC]) has been growing fast…'.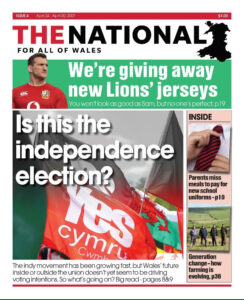 One possible reader who might have been tempted to buy TN, but was in fact put off by this headline, told The Eye: "It's a Welsh nationalist propaganda sheet. The Scottish equivalent has pathetic readership figures, and nationalism is much more popular there than it is here".
The headline (even including a question mark) is tendentious, and the line about YC (with accompanying picture) "growing fast…" is woefully lacking in evidence.
What information that has been secured about the organisation's professed numbers, casts YC in a very poor light indeed.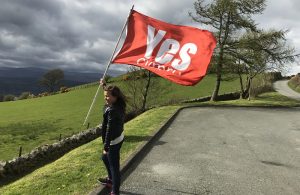 For example, the Twitter account of one contentious YC message has announced that it had 487 'likes' and 187 'retweets', but when these were counted the figures were actually just 45 and 70 respectively.
This "growing fast…" message, carries with it uncanny echoes of when the man in charge of YC, Sion Jobbins, was 'interviewed' by ITV Cymru Wales 'reporter' Ellie Pitt.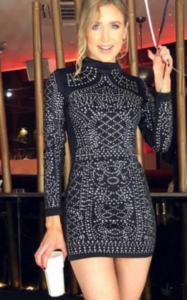 Her 'report' began:  "'Westminster isn't working for Wales'. These are the five words I have been hearing all week. Over the last few days I have had numerous conversations with recent joiners to the Welsh Independence group YesCymru."
The item continued:  "Anyone who follows the movement's Twitter account will know just how fast-paced and exponential the membership growth has been, particularly over the last week.
"It took YesCymru almost four years to gain 2000 members, but this week they had 2000 new sign ups in just over 24 hours."
This is the exact opposite of neutral reporting, when impartiality is under attack everywhere.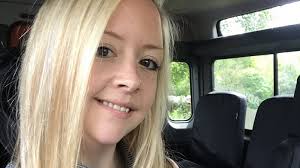 For example, the Chief Reporter for the Mail, the local newspaper at Barrow-in-Furness in Cumbria, Amy Fenton, was forced to flee her home after receiving a torrent of insults and threats when she reported a local court case in a manner which, her attackers claimed, was not impartial and did not include details from the other side.
Police said there was a 'credible risk to her life and that of her child'.
Her report was about a 19-year-old woman from the town, who had been charged with lying about being abused (her name was later taken off the article due to the volume of abuse Ms Fenton was receiving).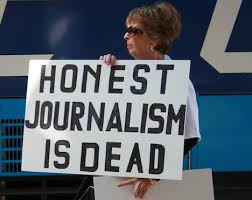 As the Ethical Journalism Network put it recently:  "Neutrality means reporting all sides of an issue without favouring any one of them".
This should be a mantra, particularly when journalists are reporting politics.
Court cases are slightly different however, because there you can report what the jury heard.
The same thing was stressed in the left-wing newspaper and website Tribune with an article headlined:   "How the Media's Fake Neutrality Undermines Journalism", and the Centre for Freedom of the Media, at the University of Sheffield published an article which also stressed neutrality, and stated:  "Confronted as we are with the current COVID-19 pandemic, the role of journalism that is guided by a commitment to the truth – and an absolute obligation not to deceive – is more important than ever".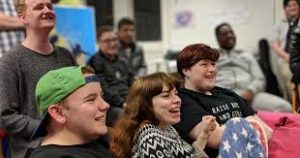 "That commitment must be upheld through the professional discipline and integrity of journalists who can ensure that facts and opinions are not misrepresented".
Young people, it seems, are aware of how important neutrality is in staying true to this integrity, but are worried that it is being eroded.
In the student magazine and website Varsity, one piece declared: "Subjectivity – while perfectly appropriate for editorials, opinion pieces, columns, and blog entries, and occasionally for analyses and features, given that readers are informed that the ideas represented therein are not neutral – has no place in news reporting".

An American journalism teacher stated: "In my class, at least, student journalists are disappointed by what they see as a lack of neutrality in political reporting, particularly on social media".
Perhaps the truth is clearer to younger people than to others – that not favouring one side or the other is more important today than ever.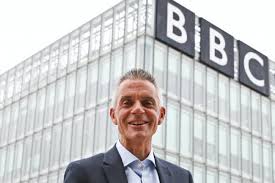 An article about controversial television news presenter Huw Edwards, on the Welsh nationalist website Nation.Cymru (NC) (which is backed by the taxpayer through the Books Council of Wales [BCW]) included details of strengthened guidelines on neutrality masterminded by BBC Director General Tim Davie which tell presenters:  "If your work requires you to maintain your impartiality, don't express a personal opinion on matters of public policy, politics, or 'controversial subjects'".
The plain fact remains that opinion polls suggest the VAST majority of votes will be cast for parties which OPPOSE Welsh independence in the Senedd Cymru/Welsh Parliament (SC/WP) elections next month.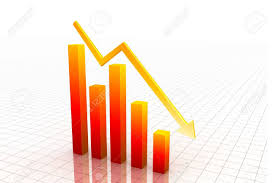 A survey by the organisation Opinium, for instance, shows that in the constituency vote, Labour will get 40 per cent, the Conservatives will receive 30 percent, the Liberal Democrats four per cent, while the Welsh nationalist party Plaid Cymru (PC) are at 19 per cent.
An equivalent poll by YouGov puts Labour on 35 per cent, the Conservatives gaining 24 per cent, and gives the Liberal Democrats three per cent. PC have 24 per cent.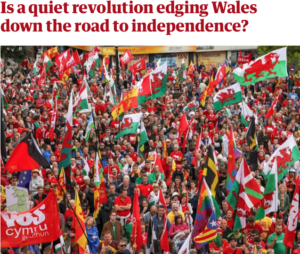 These polls form the backdrop of reality to Sunday's The Observer piece about the May elections, headlined: "Is a quiet revolution edging Wales down the road to independenc
Even devolution only just scraped through (the 1997 referendum result was 50.3 per cent in favour when 48.7 per cent were against, and after covering it in the Rhondda for a television special, I conducted my interviews on the basis that it had been lost, and returned to my home in Cardiff believing this).
But independence is likely to be an even tougher sell than that vote was, with a strong streak of anti-nationalism in Wales.
The figures in polls have shown that most people in Wales are actually opposed to independence, and those kind of statistics, make even more bizarre the font page headline in TN of 'Is this the independence election?'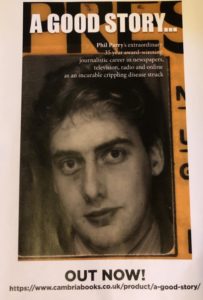 The memories of Phil's astonishing 37-year award-winning career in journalism when neutrality has always been central, as he was gripped by the rare neurological condition Hereditary Spastic Paraplegia (HSP), have been released in a major book 'A GOOD STORY'. Order the book now!