On The Eye our Editor Phil Parry has described how he was helped to break into the South Wales Echo office car when he was a cub reporter, recalled his early career as a journalist, the importance of experience in the job, making clear that 'calls' to emergency services and court cases are central to any media operation.
He has also explored how poorly paid most journalism is when trainee reporters had to live in squalid flats, the importance of expenses, and about some of those he has interviewed as well as one of his most important stories on the now-defunct 53 year-old BBC Wales TV Current Affairs series, Week In Week Out (WIWO), which won an award even after it was axed, long after his career really took off. 
Phil has also explained the importance of actually speaking to people, the virtue of speed as well as accuracy, why knowledge of 'history' is vital, and how certain material was removed from TV Current Affairs programmes when secret cameras had to be used.
Here he examines the news that former Daily Mail Editor Paul Dacre relationship with the paper could now be in doubt after he attacked his successor in print. 
It is always wrong to interfere with the decisions of your successor – still less to have a go at him or her.
Yet this is exactly what the former Daily Mail Editor Paul Dacre has apparently done in comments about the newspaper under Geordie Greig.
In a letter to the Financial Times (FT), Mr Dacre complained that Mr Greig had been "economic with the actualité" when he said in an interview that advertisers had returned in recent months.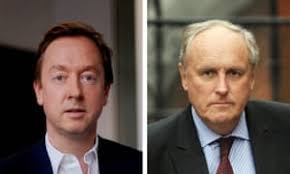 It seems that Mr Dacre was furious at Mr Greig's perceived implication that the Daily Mail had become too toxic under his leadership, before he went on to criticise his successor's journalistic record.
I know both men a little and it has been an extraordinary spat to watch.
The judgement of Mr Dacre has been wayward in the past, and this could be one of those occasions.
He was and is a divisive figure, and perhaps one of his most notorious (or famous) stories was when his journalists wrote about the appeal judges who had backed MPs in Parliament during the long-running Brexit dispute.
His headline in the Daily Mail above pictures of them screamed:  "ENEMIES OF THE PEOPLE".

Yet he had been a fine News Editor (although I didn't agree with his politics) and went on to become Editor of the Mail and Editor-in-Chief of the publisher of the paper, which includes The Mail on Sunday, the free tabloid The Metro, the Mailonline website, as well as other titles.
I performed shifts at the Daily Mail at weekends and during the holidays in 1986 and 1987 when Mr Dacre was News Editor, while I was employed as a trainee reporter on The South Wales Echo.
There was an awful atmosphere in the Mail newsroom then, so he must take responsibility for that.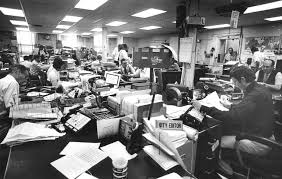 It was the days when 'creative tension' was very much in vogue, and you could cut with a proverbial knife the atmosphere in the newsroom when he was in charge of it.
Mr Dacre was actually OK to me, although he had a fearsome reputation, but his deputy was AWFUL, and for an extremely green young reporter he was a frightening sight.
For one story he put me on, I had to write a 'tribute' to a Hollywood star who had just died, and to do this, I had to contact the dead star's agent.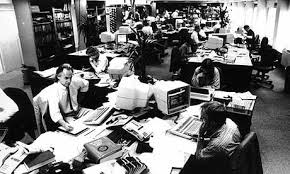 I had no idea how to get hold of the contact details, and had to ask someone in another department.
I also had no idea how actually to file the piece, and the result was that it took several hours before I wrote the copy and put it in the system.
When the Deputy News Editor of the Mail saw it he grabbed the copy (these were the days when it was a physical version) and stalked down the newsroom to my desk.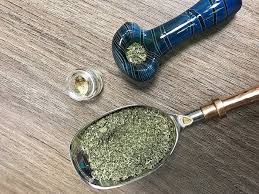 "I THOUGHT YOU SAID YOU WERE QUICK!" he shouted at me.
I didn't know what to say in reply and stammered something back.
For another story on the Mail when Mr Dacre was in charge of the newsroom, I had to go out to buy a hashish pipe at a stall in London, and be photographed doing it by the 'snapper', which I duly did.
These shifts were, of course, strictly illegal because you were contracted to another paper (in this case the South Wales Echo) but everyone did them then because it was seen as a way to 'get on', and the managers at the Echo knew all about them.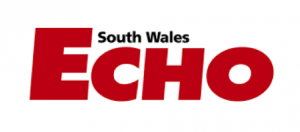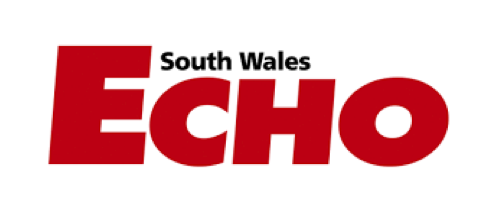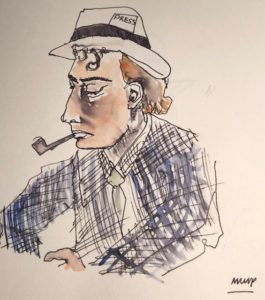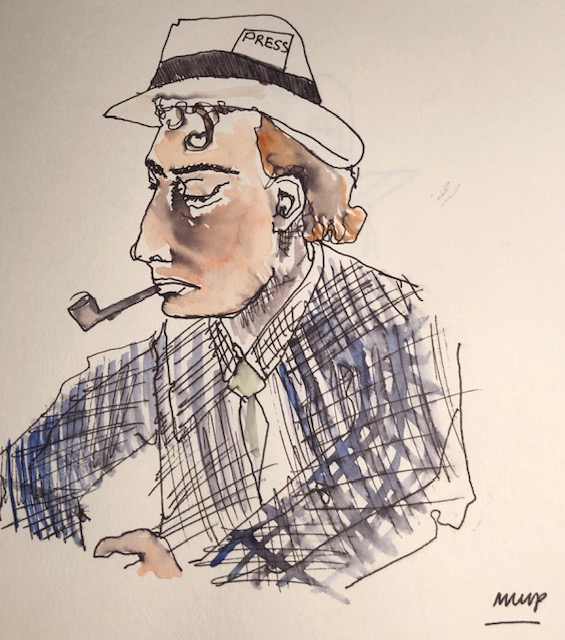 You just had to be discreet about it that was all.
But I was a stupid, naive, trainee reporter who had allowed himself to be photographed on another newspaper,
When I returned to the Echo newsroom on the Monday, there I was featured in a big inside spread, named as a reporter on the Daily Mail in London showing what I had done!
I then had to go round the entire Western Mail and Echo newsroom (it was open plan and we shared facilities), scooping up all the copies of the Mail before my boss saw the picture!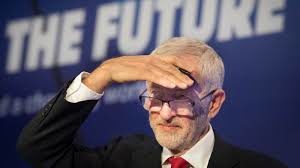 The whole row between Mr Dacre and his successor has added piquancy because of today's and this weekend's (as well as the last three year's!) wall-to-wall coverage of the saga over a 'deal' or 'no-deal' with the European Union (EU).
Mr Dacre is a strident Leaver while Mr Greig supports the EU, although he backs Boris Johnson's 'deal'.
In a '5 am special' after the EU Referendum, the Mail (with Mr Dacre in charge), under a huge grinning picture of Nigel Farage holding his arms aloft, displayed the front page headlines, "WE'RE OUT!" (which was highly ironic in the circumstances), and "AFTER 43 YEARS UK FREED FROM SHACKLES OF THE EU".
It is unlikely the Mail would use the same headlines now if the Referendum were held today.
Both men, though, are united in their opposition to Labour's Jeremy Corbyn.
It all reminds me of when John Major took over from Margaret Thatcher as Prime Minister.
Lady Thatcher had said she would be a "very good backseat driver" but she wasn't.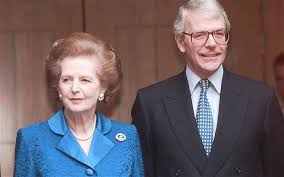 She interfered constantly, and Mr Major said her behaviour was "intolerable".
Mr Greig comes out of this whole business rather better – he appears to be truthful and accurate, even if he is accused of being 'economical'.
These traits were also held by him as he sat next to me when he worked out of the small office I was in, on Charles Street in Cardiff, during my time at the freelance agency there called Cambrian News Agency.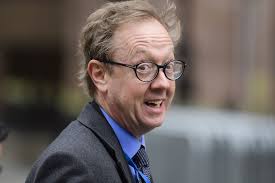 I was at Cambrian in the 1980s, where we made money by finding stories and 'flogging' them to the 'nationals' (UK papers), and Mr Greig had come to report on a story in our patch that he was interested in.
i would never have said then that he would go on to edit one of those very same newspapers.
Or that his successor would have described him in the way that he has…
Tomorrow more alarming revelations about the controversial past of a former chairman of extremist Welsh independence party. 
Phil Parry's memories of his extraordinary 36-year award-winning career in journalism as he was gripped by the incurable disabling condition Hereditary Spastic Paraplegia (HSP), have been released in a major new book 'A GOOD STORY'. Order the book now! The picture doubles as a cut-and-paste poster!