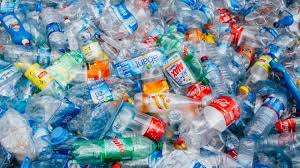 On The Eye our Editor Phil Parry has described how he was helped to break into the South Wales Echo office car when he was a cub reporter, recalled his early career as a journalist, the importance of experience in the job, making clear that 'calls' to emergency services and court cases are central to any media operation.
He has also explored how poorly paid most journalism is when trainee reporters had to live in squalid flats, the importance of expenses, and about one of his most important stories on the now-scrapped 53 year-old BBC Wales TV Current Affairs series, Week In Week Out (WIWO), which won an award even after it was axed, long after his career really took off. 
Phil has also explained the importance of actually speaking to people, the virtue of speed as well as accuracy, why knowledge of 'history' is vital, and how certain material was removed from TV Current Affairs programmes when secret cameras had to be used. 
After talking about some of the astonishing people he has met over the years, here Phil laments the use of plastic and explains how a historic change may now be taking place.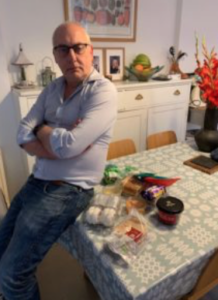 Major cultural changes are rare but one may be underway now.
Employing single-use plastic has started to become a shameful practice in the developed world, as television documentaries have shone a light on the devastating impact it is having.
More and more households – including my own – are beginning to spurn the use of plastic packaging, although I know from experience this is incredibly difficult to do!
In June one local council in Wales was named and shamed after footage was shown on a prime-time TV programme of plastic waste that was supposedly being 're-cycled' in Malaysia.
A bag from Rhondda Cynon Taff (RCT) was found among the rubbish, in a programme about plastic waste presented by Hugh Fearnley-Whittingstall.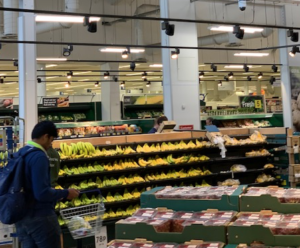 The mountains of waste had all been sent to Malaysia to be 'recycled', but it was clear from the footage that the plastic items had just been dumped and left on what should have been a beautiful and natural area.
Over 2017 to 18 RCT sent 707.17 tons of waste to an "unspecified" location in Malaysia.
According to a recent survey, Cardiff was one of only nine out of 22 local authorities in Wales which listed the final destination of its plastic waste.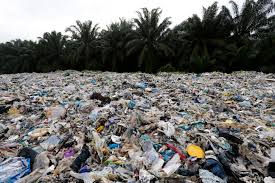 Poland is another country where two Welsh councils – RCT and Newport – ship waste while saying the final destination is "unspecified".
In Wales as a whole 7,800 tons of plastic waste went to "unspecified" locations around the world.
Recently the most popular destination for 'recycling' plastic packaging from the United Kingdom (UK) has been China, but since the Government there banned its importation in 2018, Malaysia now receives the most – importing more than 100,000 tons of British plastic between October 2017 and November 2018.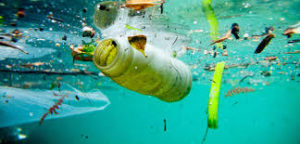 The appalling level of plastics in our seas has been highlighted in programmes by David Attenborough, along with the terrible effect on marine life.
No one knows how much unrecycled plastic waste ends up in the ocean, which has been turned into Earth's last sink.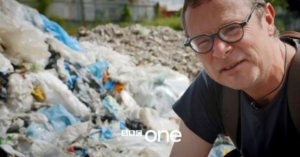 But in 2015, Jenna Jambeck, a University of Georgia engineering Professor, made the problem clear.
She caught everyone's attention with a rough estimate of between 5.3 million and 14 million tons dumped in our oceans each year, which have been identified just from coastal regions.
Most of the plastic isn't thrown off ships, she and her colleagues say, but is put carelessly on land or in rivers, mostly in Asia, and is then blown or washed into the sea.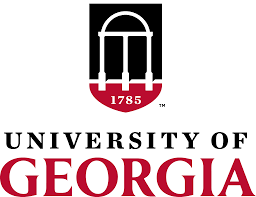 The first synthetic plastic — Bakelite  — was produced in 1907, and is said to mark the beginning of the global plastics industry.
However, rapid growth in global plastic production was not realised until the 1950s.
Over the next 65 years, annual production of plastics increased nearly 200-fold to 381 million tons in 2015.
For context, this is roughly equivalent to the mass of two-thirds of the world population.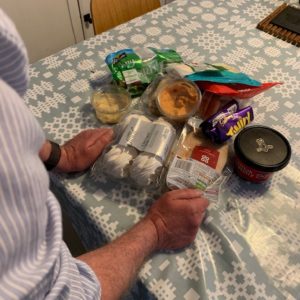 But change has happened in the past and could be happening, albeit slowly, today.
I applaud the fact that Porthcawl is trying to become a 'plastics-free' town.
A dozen businesses have said they will ban using at least three plastic items.
Another case to support the argument is the wholesale alteration in attitudes to smoking.
The widespread scenes of smoking in public places were commonplace, but they are now widely regarded as something to be frowned upon.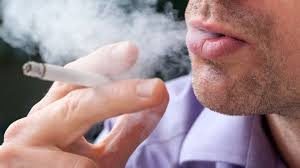 Smoking is no longer allowed in pubs or cafes, and you regularly see a gaggle of hardened nicotine addicts outside buildings.
Yet the first question you were asked on my Thomson Regional Newspaper (TRN) training course in Newcastle where I was sent as a cub reporter in 1983, was "who here smokes?" and an ash tray was placed with great gravitas on his or her desk.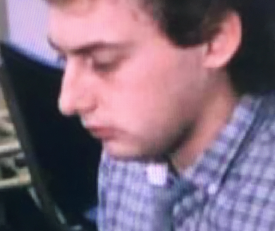 A smoking ban in England, making it illegal to smoke in all enclosed work places, came into force on July 1 2007 as a consequence of the Health Act of 2006.
Similar bans had already been introduced by politicians in the rest of the UK – in Scotland on March 26 2006, Wales on April 2 2007 and Northern Ireland on April 30 2007.
Smoking is by far the biggest preventable cause of cancer, and now accounts for more than 1 in 4 UK cancer deaths, and 3 in 20 cancer cases.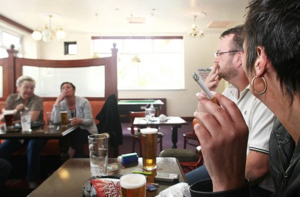 Two years ago it was reported that major US tobacco companies were to publish and broadcast messages that clearly stated they designed their products to be more addictive, even while knowing their health effects were deadly.
So change does happen – I just wish it could be speeded up that's all!
Tomorrow – why some people go up in the world despite their controversial past.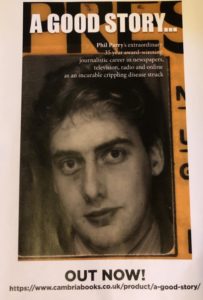 Phil Parry's memories of his extraordinary 36-year award-winning career in journalism as he was gripped by the incurable disabling condition Hereditary Spastic Paraplegia (HSP), have been released in a major new book A Good Story'. Order the book now. The picture doubles as a cut-and-paste poster!