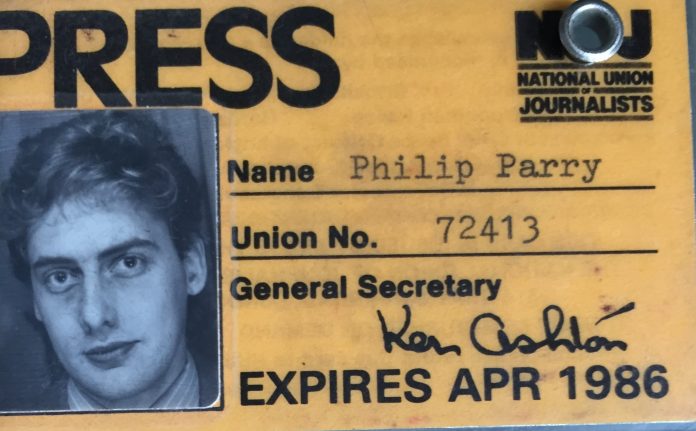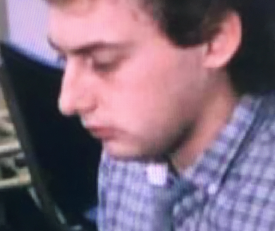 On The Eye our Editor Phil Parry has described how he was helped to break into the South Wales Echo office car when he was a cub reporter, recalled his early career as a journalist, the importance of experience in the job, making clear that 'calls' to emergency services and court cases are central to any media operation, as well as the vital role of the accurate quotation.
He has also explored how poorly paid most journalism is when trainee reporters had to live in squalid flats, the importance of expenses, and about some of those he has interviewed as well as one of his most important stories on the now-defunct 53 year-old BBC Wales TV Current Affairs series, Week In Week Out (WIWO), which won an award even after it was axed, long after his career really took off.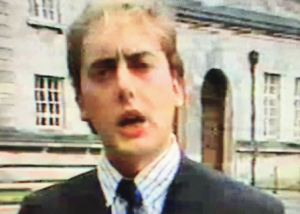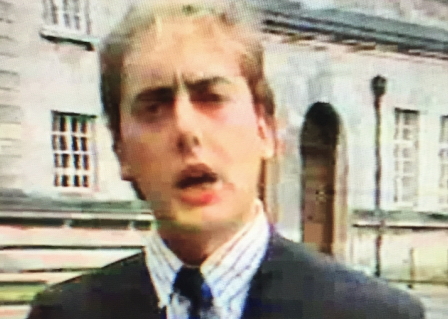 Phil has also explained the importance of actually speaking to people, the virtue of speed as well as accuracy, why knowledge of 'history' is vital, and how certain material was removed from TV Current Affairs programmes when secret cameras and recording equipment had to be used. 
After many years in Current Affairs here he regrets how the BBC's new presenter, a star of television's Strictly Come Dancing, has suffered major accusations in her journalism style.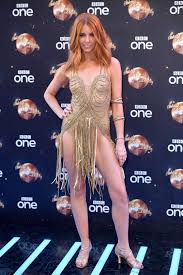 It appears that Stacey Dooley is rarely far from the news.
After being described as "ratings dynamite" and signing a £250,000 deal to work only for the BBC, she has now hit the headlines for other reasons.
She has been called "lazy" and "insensitive" by the disadvantaged family she stages staying with in her new programme which is being transmitted tonight 'Stacey Dooley Sleeps Over'.
Adele Allen said: "In the whole 72 hours she was here I did three early morning dog walks at 6am with the baby and she didn't manage to make it out to one. She couldn't get up with me – so there's the lazy one". She and her partner Matt claimed that Ms Dooley didn't join in enough with their family life in Brighton on the show.
Matt said: "She's lovely but there's not a lot of depth to her. There's a fantastic moment where she is with me in the allotment and I say: 'Come on then Stacey, what herb is this?' and I tell her it begins with the letter O and she says: 'Olive oil'".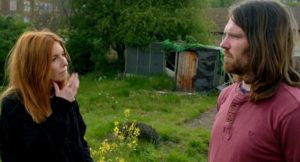 But this is not the first time Ms Dooley has grabbed publicity for all the wrong reasons.
A few weeks ago the BBC had to apologise and edit out her incorrect commentary in a Panorama programme which professed to portray the truth about Islamic State's (IS) treatment of women.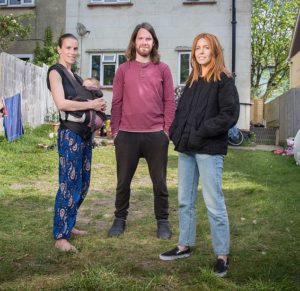 The programme was called 'Stacey Meets the IS Brides' and Ms Dooley's voice over had said: "We saw women raising their index finger in an IS salute".
But this was completely wrong and several viewers who had seen the trailer about it, criticised Ms Dooley's comment on Twitter, explaining that Muslims often use this gesture while praying. One said a complaint had been made to the broadcast regulator OFCOM.
BBC journalist Anisa Subedar tweeted: "Raising the finger is NOT an IS salute. Does #StaceyDooley know us Muslims raise it everytime we pray (that's 5 times a day) to remind us of the oneness of God?"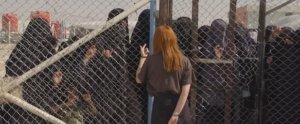 Writer Steve Rose said: "Skip to 1:35 to see Stacey Dooley perpetuate this ignorant falsehood, referring to the raised finger of Tawhid as an 'IS salute'".
After a deluge of complaints the BBC announced that the episode was to be re-edited before its broadcast. The News at Ten bulletin, which showed the trailer, was also removed from iPlayer.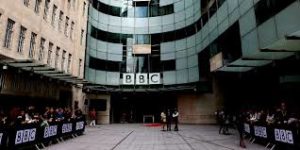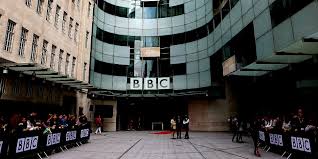 The BBC finally admitted: "We wrongly described a gesture made by women filmed in a Kurdish controlled detention camp in Northern Syria as an 'IS salute'. While IS have attempted to adopt this for their own propaganda purposes, for accuracy we should have been clear that many people of Muslim faith use this gesture to signify the oneness of Allah. We apologise for this error and have removed this description from the footage". The error by The BBC committed by Ms Dooley, was highlighted in most of the UK newspapers.
But any experienced journalist would have known you must always CHECK YOUR FACTS!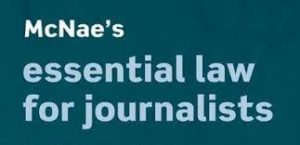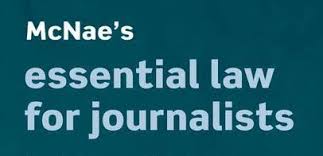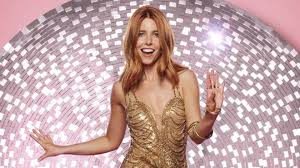 Despite this Ms Dooley had herself said that not being a trained journalist meant people could connect with her more easily.
Apart from 'Stacey Meets the IS Brides', Ms Dooley has also fronted 'Face to Face with the Bounty Hunters' on BBC Three on Wednesday July 31 and appeared as a contestant on BBC One's 'Strictly Come Dancing'.
She told The Guardian: "I deserve to be there", and last year, Ms Dooley was awarded an MBE for her 'services' to journalism.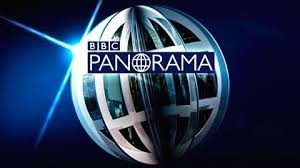 Panorama survives now only as a 'dumbed-down' version where people like Ms Dooley front programmes. Many others have gone altogether. Public Eye (on which I have worked as well as Panorama), Rough Justice and Assignment have been scrapped from network BBC TV. 
Week In, Week Out has disappeared from BBC Cymru Wales after 53 years, presented by me for 10 of them.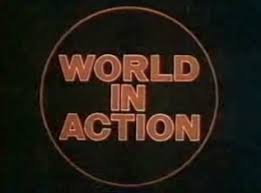 On ITV the cull has been just as bad:  World In Action, This Week, and First Tuesday have all gone.
It is in fact, much harder than having a celebrity presenter like Ms Dooley front programmes who believes that not being a trained journalist is a positive advantage, or that recommending to someone anxious to break into journalism the way to do it was to write about the best street food in Wales, as the Editor of one website recommended.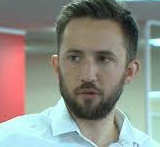 Paul Rowland, the Editor of WalesOnline (who threatened to sue me over a satirical piece), wrote to a reader:  "You might not be interested in '19 mouth watering street food dishes and where to find them in Wales', and you might believe it's not something we should be writing (I wouldn't agree, but that's fine). That doesn't mean it's clickbait".
For Ms Dooley it was not clickbait that saw her (and the BBC's) downfall – it was a simple inaccuracy.
But of course Ms Dooley believes that not being a trained journalist makes her better able to 'connect' with viewers, yet perhaps she thinks differently now.
Plainly she did not 'connect' with Adele and Matt – they think she is lazy and insensitive.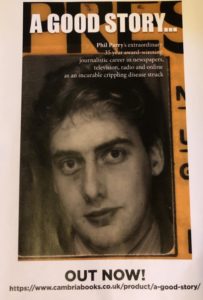 Our Editor Phil Parry's memories of his extraordinary 35-year award-winning career in journalism as he was gripped by the incurable disabling condition Hereditary Spastic Paraplegia (HSP), have been released in a major new book 'A GOOD STORY'. Order the book now! The picture doubles as a cut-and-paste poster!