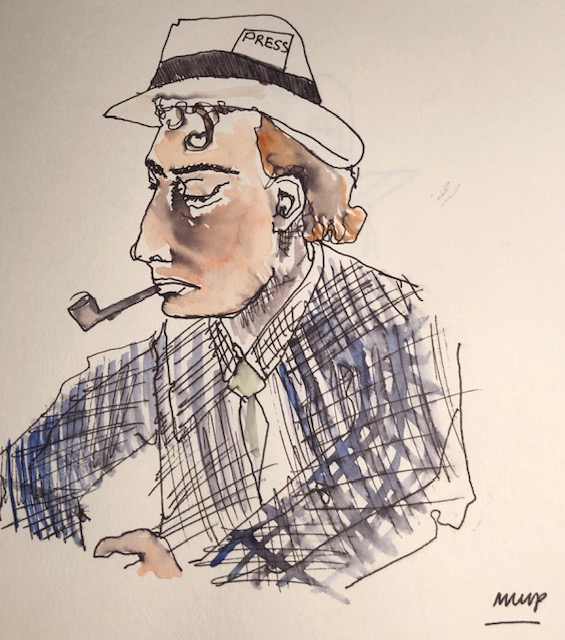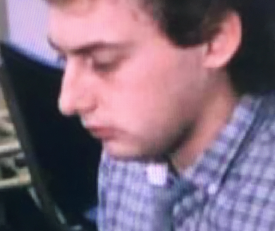 On The Eye our Editor Phil Parry has described how he was helped to break into the South Wales Echo office car when he was a cub reporter, recalled his early career as a journalist, the importance of experience in the job, making clear that 'calls' to emergency services and court cases are central to any media operation, as well as the vital role of the accurate quotation.
He has also explored how poorly paid most journalism is when trainee reporters had to live in squalid flats, the importance of expenses, and about some of those he has interviewed as well as one of his most important stories on the now-defunct 53 year-old BBC Wales TV Current Affairs series, Week In Week Out (WIWO), which won an award even after it was axed, long after his career really took off.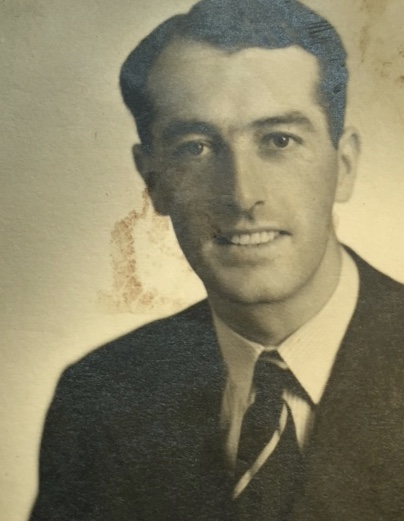 Phil also explained the importance of actually speaking to people, the virtue of speed as well as accuracy, how history has always played a major part in his life and the important facts that are taken out of TV Current Affairs programmes. 
Here he shows how the media inhabit another world!
It is clear that the media world is different.
When I was being given a hard time by my News Editor as a cub reporter on the South Wales Echo my dad (who came from another world altogether) said:  "Can't you just tell him he's being rather DISAGREEABLE".
He was quite right of course – I should have been able to tell him he was being rather disagreeable.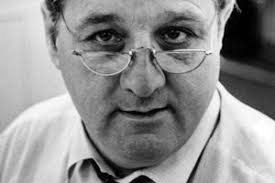 But the thought of telling this to my hard-bitten News Editor Stuart 'Minto' Minton filled me with horror!
Witnessing a fight over expenses in the Echo newsroom involving Stuart which prompted such an extraordinary reaction among our readers, also showed what a different world this was.
On one famous occasion I watched through the corner of my eye as he thumped a reporter because he was swearing at him in front of his daughter who had come to pick him up.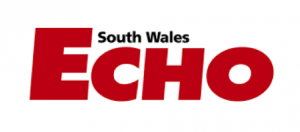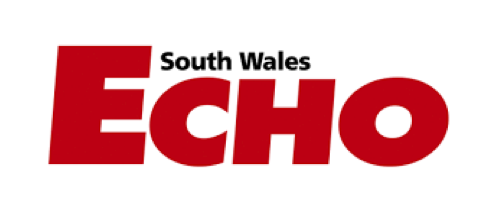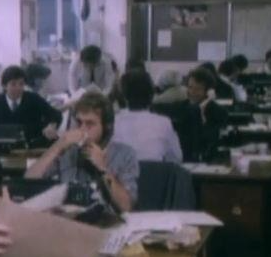 His victim fell at my feet as I sat perched on one of the desks talking to a friend.
This remarkable incident happened because Stuart had not signed the reporter's expenses, which he relied on, and he would be left without money for the weekend.
Screams echoed around the newsroom as people realised what had just happened.
For somebody fresh out of university, when you were used to people being nice to each other, scenes in this other world were unbelievable.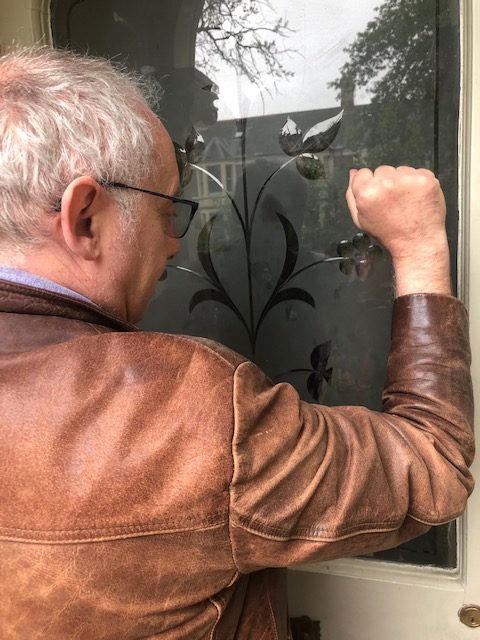 Extreme anger too showed how different things were in this world, when you had to have a thorough knowledge of the law and covered innumerable court cases.
Stuart always used to send me on difficult stories with the words "you should get your knees brown", which I thought was an odd expression, although I knew what he meant.
In early 1986, long before I went into television, while I was working on the Echo I also did shifts on the Daily Mail, where the News Editor was a certain Paul Dacre, who went on to become Editor and Editor-in-Chief of the publisher for the Daily Mail, The Mail on Sunday, the free tabloid The Metro, the Mailonline website, as well as other titles.
It was the days when 'creative tension' was very much in vogue, and you could cut with a knife the atmosphere in the Mail newroom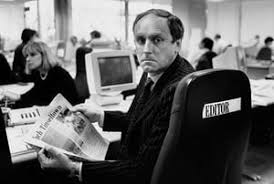 Paul Dacre was actually OK to me, although he had a fearsome reputation, but his deputy was AWFUL, and for an extremely green young reporter he was a frightening sight.
For one story I had to write a 'tribute' to a Hollywood star who had just died, and to do this, I had to contact the dead star's agent.

I had no idea how to get hold of the contact details, and had to ask someone in another department – I also had no idea how actually to file the piece.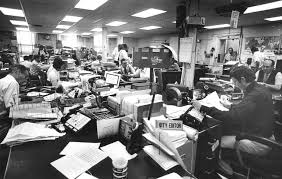 The result was that it took several hours before I wrote the copy and put it in the system.
When the Deputy News Editor saw it he grabbed it (these were the days when it was a physical version) and stalked down the newsroom to my desk, shouting at me:  "I THOUGHT YOU SAID YOU WERE QUICK!".
I didn't know what to say in reply and stammered something back.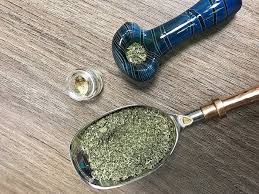 But doing those shifts offered an astonishing glimpse into this other world.
For one story on the Mail, I had to go out to buy a hashish pipe at a stall in London, and be photographed doing it by the 'snapper', which I duly did.
These shifts were, of course, strictly illegal because you were contracted to another paper (in this case the South Wales Echo) but everyone did them then because it was seen as a way to 'get on', and the managers at the Echo knew all about them.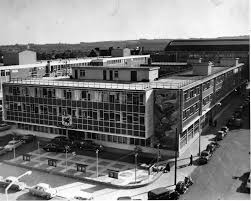 You just had to be discreet about it that was all.
But I was a stupid, naive, trainee reporter who had allowed himself to be photographed on another newspaper.
When I returned to the Echo newsroom on the Monday there I was featured in a big inside spread, named as a reporter on the Daily Mail showing what I had done!
I then had to go round the entire Echo and Western Mail newsroom (it was open plan and we shared facilities), scooping up all the copies of the Mail before Stuart saw the picture!
This was anything BUT being discreet about it.
It did, though, give me a good insight into what life was really like in the media world…
Tomorrow – when Welsh extremists admit to a desire to shoot. 
Our Editor Phil Parry's memories of his extraordinary 35-year award-winning career in journalism as he was gripped by the incurable disabling condition Hereditary Spastic Paraplegia (HSP), have been released in a major new book 'A GOOD STORY'. Order the book now!