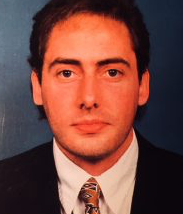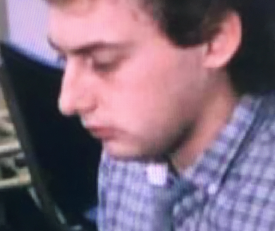 On The Eye our Editor Phil Parry has described how he was helped to break into the South Wales Echo office car when he was a cub reporter, recalled his early career as a journalist, the importance of experience in the job, and making clear that the 'calls' to emergency services as well as court cases are central to any media operation.
He has also explored how poorly paid most journalism is when trainee reporters had to live in squalid flats, the vital role of expenses, and about one of his most important stories on the now-scrapped 53 year-old BBC Wales TV Current Affairs series, Week In Week Out (WIWO), which won an award even after it was axed, long after his career really took off.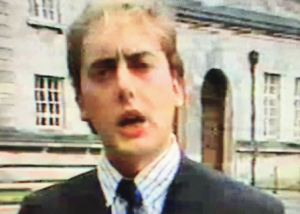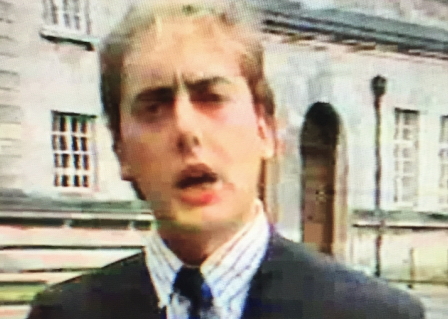 Phil has explained too how crucial it is actually to speak to people, the virtue of speed as well as accuracy, why knowledge of 'history' is vital, how certain material was removed from TV Current Affairs programmes when secret cameras had to be used, and some of those he has interviewed.
After disclosing why investigative journalism is needed now more than ever although others have different opinions, and how the current coronavirus (Covid-19) lockdown is playing havoc with media schedules, on this unusual Bank Holiday he here shows that the legal aspects of the crisis are still in turmoil – even though the main courts in Cardiff have returned.
As a Bank Holiday special, we today offer readers TWO items.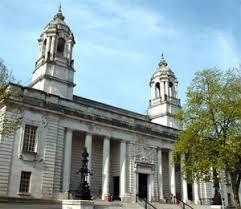 Courts have, haltingly, returned in Wales as elsewhere, but there is still a huge backlog of cases.
Social-distancing rules, for example, mean that the media (and public) sit in one room while the actual court case is in another.
There are at least two court ushers – one for the media room, and one for the court itself, while access is gained through another door.
The system is running smoothly, although the court cases naturally take much longer.
Even before this partial return of legal proceedings, there was enormous pressure on the UK Government to bring back courts.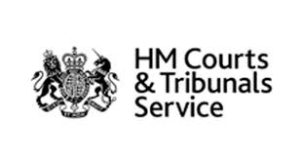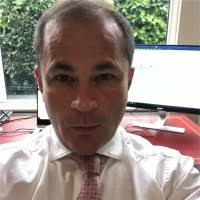 According to one top Cardiff barrister, Christopher Rees, families were being left in "distressing limbo" due to the growing backlog of cases during the pandemic after jury trials were halted across the UK in March because of the virus.
As a representative of the Criminal Bar Association in Wales Mr Rees is an important figure.
He stressed that the backlog has also been caused by years of UK Government "underfunding".
Mr Rees, head of Apex Chambers in Cardiff, said with seven or eight trials held a day at Cardiff Crown Court before hearings were suspended, the backlog was "growing daily".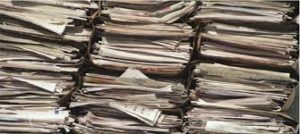 "That's a lot of victims, a lot of witnesses, a lot of defendants, a lot of families and those involved, all waiting to find out about cases", he said.
"We're nearly up to 300,000 people just waiting to find out what's going on with the cases they are involved in, this is the equivalent to a city the size of Swansea.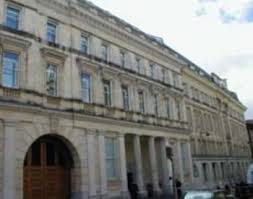 "That's quite a frightening prospect."
Meanwhile courts did re-start (in a way) on Monday.
For the first time since March, several Crown Courts (including Cardiff's) across England and Wales opened their doors to jurors to hear new cases.
The legal process began slowly in Cardiff, The Old Bailey in London, Bristol, Manchester Minshull Street, Reading, Warwick, and Winchester.
But it was extremely limited and strict social-distancing guidelines had to be observed.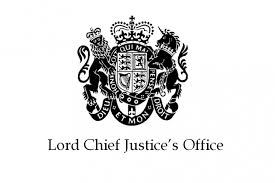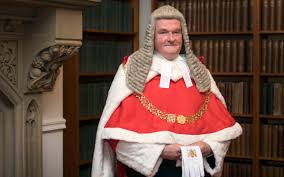 The Lord Chief Justice Lord Burnett of Maldon has estimated the list had grown to around 40,000 cases by the end of March when trials were suspended, up from a backlog of over 37,000 recorded at the end of 2019.
He said: "It's taken a lot of time, a lot of energy and a great deal of effort on the part of many people to come up with plans that Public Health England and Public Health Wales have been entirely satisfied are safe".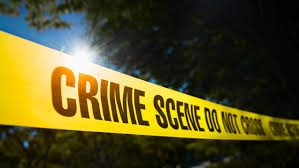 A lot more energy and effort may be needed.
An average of 1,000 criminal trials before a jury take place normally across England and Wales each month.
The construction of temporary 'Nightingale Courts' to tackle the massive backlog was being actively considered.
Authorities believe it will be many months before courts are anywhere near fully functional and officials told journalists that they were urgently looking for "radical solutions".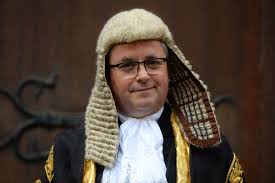 Justice Secretary Robert Buckland said to journalists he had instructed officials to look at ways of adapting the NHS model of commandeering additional buildings, to allow for social distancing.
"I think we need to concentrate on the court estate first of all", he said.
"But where it is possible perhaps to do hearings that don't require custody, that can be done in buildings perhaps adjacent to the court centres, then I think that needs to be looked into and I've encouraged that to happen, in places like Cardiff, for example.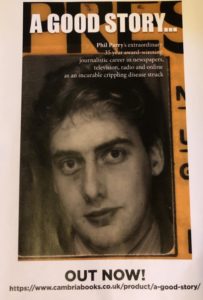 "I would like to see more of that thinking done at pace because, frankly, the more space we have, the more we can do."
But the legal system may need to do a lot more if it is to clear a backlog of 40,000 cases and the courts are back to running smoothly again.
Tomorrow – more disturbing revelations about a controversial nationalist website backed by public money which prompted extremist comments on its social media site about burning down holiday homes. 
Phil's memories of his extraordinary 36-year, award-winning career in journalism as he was gripped by the incurable disabling condition Hereditary Spastic Paraplegia (HSP), have been released in a major book 'A GOOD STORY'. Order the book now! 
If you need something to keep the children entertained during these uncertain times (in Welsh) try Ffwlbart Ffred about the amusing stories of Ffred and his pet.