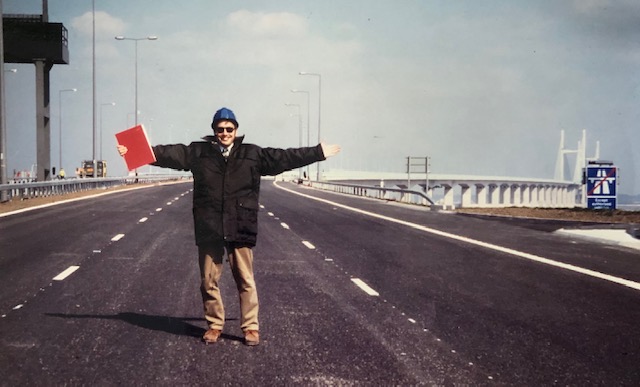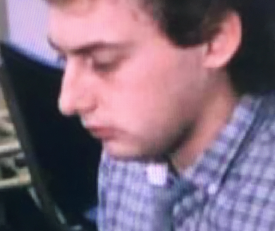 On The Eye our Editor Phil Parry has described how he was helped to break into the South Wales Echo office car when he was a cub reporter, recalled his early career as a journalist, the importance of experience in the job, and making clear that the 'calls' to emergency services as well as court cases are central to any media operation.
He has also explored how poorly paid most journalism is when trainee reporters had to live in squalid flats, the vital role of expenses, and about one of his most important stories on the now-scrapped 53 year-old BBC Wales TV Current Affairs series, Week In Week Out (WIWO), which won an award even after it was axed, long after his career really took off.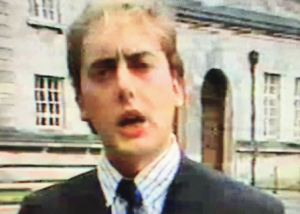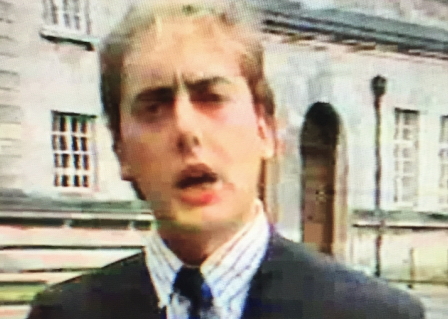 Phil has explained too how crucial it is actually to speak to people, the virtue of speed as well as accuracy, why knowledge of 'history' is vital, how certain material was removed from TV Current Affairs programmes when secret cameras had to be used, and some of those he has interviewed.
After disclosing why investigative journalism is needed now more than ever although others have different opinions, and how information from trusted sources is crucial at this time of crisis, here he looks at the mounting pressure on the head of BBC Cymru Wales after a series of high-profile disasters.
As a Bank Holiday special, we today offer readers TWO items.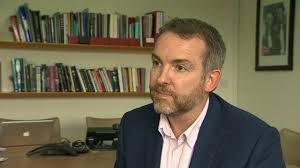 One mistake is unfortunate, several is usually a resigning matter.
So it is for the Director of BBC Cymru Wales (BBC CW) Rhodri Talfan Davies.
After 23 years at the corporation what is happening is incredible to see – like watching a car crash in slow motion!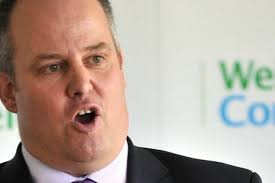 There has, for example, been an extraordinary political row, with the former leader of the Conservatives in the Welsh Parliament/Senedd (WP) accusing his organisation on social media of a "link" with nationalist party Plaid Cymru (PC), and that it was "unhealthy".
The argument of Andrew RT Davies MS seems to be supported by recent disturbing events, with a number of prominent figures at the broadcaster going to PC as well as others being seen to have travelled in the opposite direction.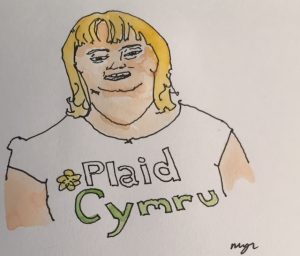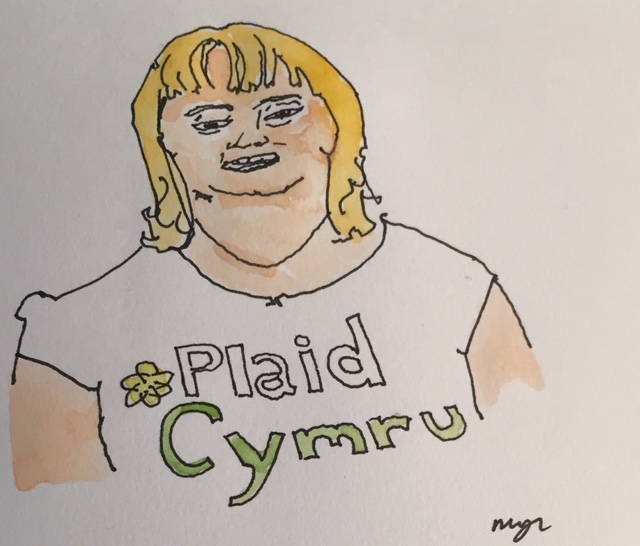 The political journalist at BBC CW Aled ap Dafydd became PC's Director of Political Strategy and External Relations, and his move came soon after the appointment of the former PC Chief Executive Rhuanedd Richards as Editor of BBC Radio Cymru and the Welsh language online service, Cymru Fyw.
The PC MS for Ynys Mon Rhun ap Iorwerth was also formerly a leading political journalist at BBC CW, joining the corporation in 1994.
There is growing concern, too, that all the staff of Mr Davies have still not moved into their new £100 million headquarters, and may not now do so until at least late Summer or even the Autumn (more than two and a half years following it being handed over).
This controversy has come amid news that one of his senior executives, the Editor of BBC CW Radio Wales (BBC CW RW) Colin Paterson had an affair, exclusively revealed on The Eye, with the presenter Lucy Owen after his officials had commissioned a programme she fronted.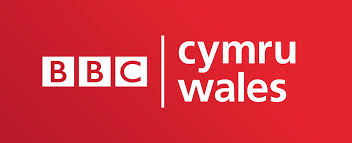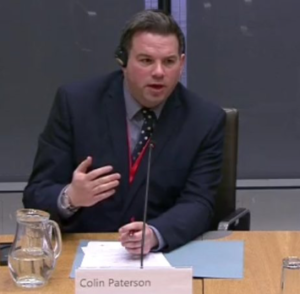 His appointee, Mr Paterson, has presided over some of the worst listening figures on record for BBC CW RW, which have been described to us by one listener as "abysmal".
The 'RAJAR' statistics have revealed a year-on-year drop of more than four per cent and an official complaint, earlier this year, from a licence fee-payer about the service says that it is "littered with presenter led record programmes and chat", was sent initially to the First Minister of Wales (FMW) Mark Drakeford MS then passed to the Deputy Minister for Culture, Sport and Tourism (DMCST) Dafydd Elis-Thomas MS.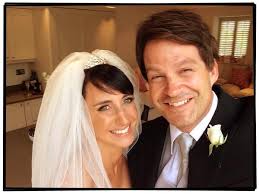 The emailed protest on February 8 declared:  "In recent years news and current affairs has declined dramatically to the point where the station is now littered with presenter led record programmes and chat… The station has lost 47,000 listeners in the last three months and has reached the point where 95% of the country never tune in".
Journalists on The Eye revealed the affair between Mr Paterson and Ms Owen just before a disastrous mistake was made on Mr Davies' flagship TV news programme Wales Today, when programme-makers mistook Brighton Pavilion for a mosque, which was featured in UK newspapers.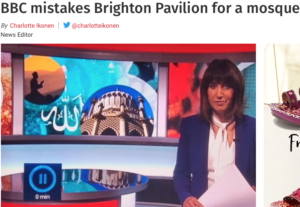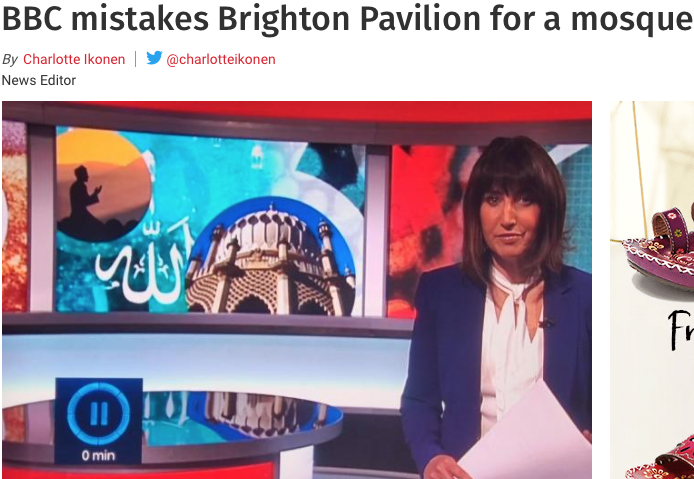 His officials also refused me an interview with him even though he said BBC CW would be "more accessible" because of the new building which they haven't yet moved into, and popular programmes have been axed while another which WAS commissioned ('Pitching In'), has been described in one newspaper as "embarrassingly unfunny".
These alarming events are a backdrop to the senior former BBC CW producer Marc Edwards writing in the Welsh language magazine 'Barn' (Welsh for 'opinion') heavily criticising BBC CW.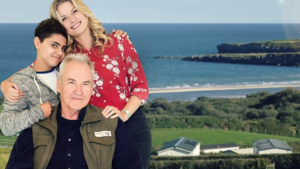 But it has all got worse for Mr Davies, not better.
Now we have news on our sister website Dai Sport that the corporation 'exploited security flaws' during an unbelievable row over the football club Connah's Quay.
The Football Association of Wales (FAW) has accused BBC CW of accessing an "unpublished page" on their website in a continuing controversy over the ending of the domestic football season.
In an extraordinary email sent out to clubs in the Cymru Premier, FAW Chief Executive Jonathan Ford has claimed that staff at BBC CW took information from web pages that "were not available to the public".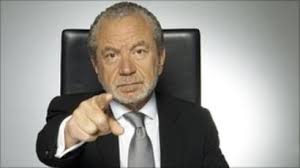 The explosive accusation was delivered along with an apology to the clubs for the fact that BBC CW reported the decision before the clubs themselves had been informed.
Any one of these missteps would have been enough to scupper the career of a senior executive normally, but a litany of them should mean immediately calling for a taxi.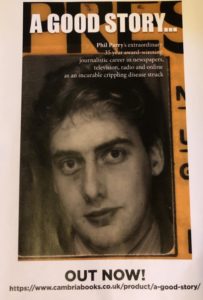 Not, though, for Mr Davies who, it seems, has sailed serenely on regardless!
Tomorrow – more worrying revelations about a controversial nationalist website backed by public money which prompted extremist comments on its social media site about burning down holiday homes. 
Our Editor Phil Parry's memories of his astonishing 36-year award-winning career in journalism (many of them at BBC CW) as he was gripped by the incurable disabling condition Hereditary Spastic Paraplegia (HSP), have been released in a major new book 'A GOOD STORY'. Order the book now!
If you need something to keep the children entertained during these uncertain times (in Welsh) try Ffwlbart Ffred about the amusing stories of Ffred and his pet.