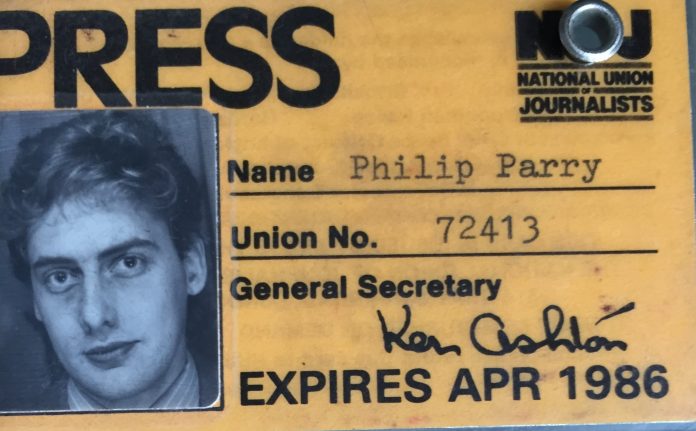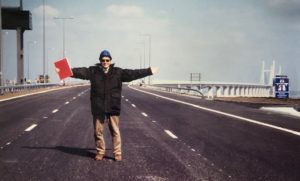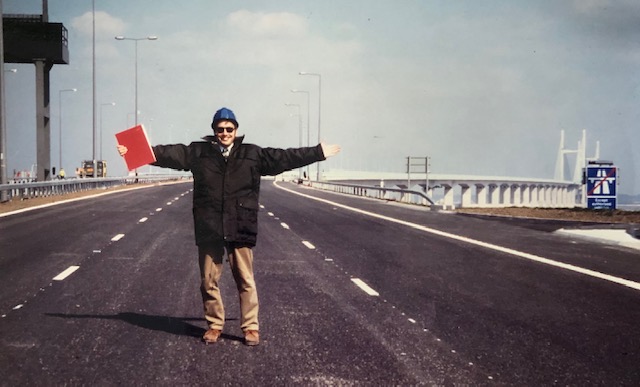 On The Eye our Editor Phil Parry has described how he was helped to break into the South Wales Echo office car when he was a cub reporter, recalled his early career as a journalist, the importance of experience in the job, and making clear that the 'calls' to emergency services as well as court cases are central to any media operation.
He has also explored how poorly paid most journalism is when trainee reporters had to live in squalid flats, the vital role of expenses, and about one of his most important stories on the now-scrapped 53 year-old BBC Wales TV Current Affairs series, Week In Week Out (WIWO), which won an award even after it was axed, long after his career really took off.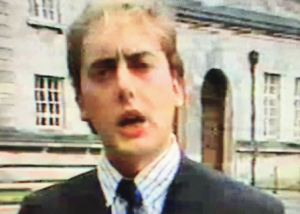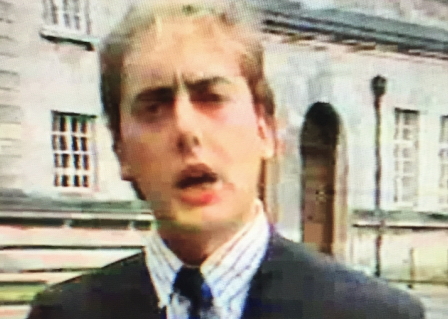 Phil has explained too how crucial it is actually to speak to people, the virtue of speed as well as accuracy, why knowledge of 'history' is vital, how certain material was removed from TV Current Affairs programmes when secret cameras had to be used, and some of those he has interviewed.
After disclosing why investigative journalism is needed now more than ever although others have different opinions, and how the current coronavirus (Covid-19) lockdown is playing havoc with media schedules as well as the reasons that the homeless could be worst affected, here he shows why Wales may be better placed now than most countries to emerge from it.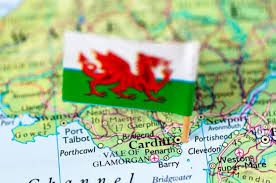 It is conceivable that Wales, like the rest of the United Kingdom (UK), may come out of this lockdown stronger, relative to other countries, than when it went in.
Figures show that it is possible to do more jobs than most other developed countries, remotely, and that fewer people than in other countries are employed in tourism, retail, transport and hospitality, as a percentage of economic wealth.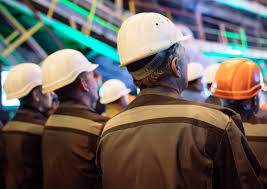 Thirty or 40 years ago, such an amount of remote working would not have been possible, but since then the economy has been transformed and, although the coronavirus (Covid-19) lockdown is causing enormous damage with the suffering of small businesses not being underestimated, that fact could underpin a significant revival after this is all over.
New research compiled by The Economist, ranks the UK only at number 31 among other developed countries where the economy is most vulnerable to the lockdown, which is extremely low.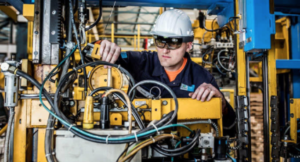 The percentage of jobs that can be done remotely is at 56 – most of them.
The amount of employment in retail, transport and hospitality is just 17 (as a percentage of Gross Domestic Product [GDP]), whereas in Greece (which is ranked as the most vulnerable) it is 23 per cent.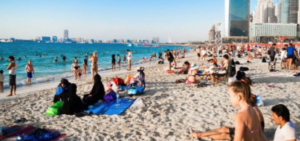 Those with large construction sectors, such as many central European countries, look most at risk.
As do those that rely on tourism – for example it accounts for a full one in eight of non-financial jobs in southern Europe.
Less than a third of jobs in Slovakia, a big manufacturing hub, can be performed remotely, and home working is also difficult in southern Europe.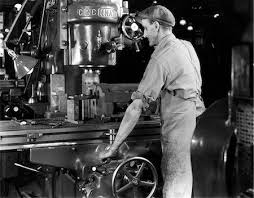 Historically, even in the 1970s and 80s, these facts would not have been a feature for Wales, and remote working for most people would, of course, have been impossible.
Then, staple industries like coal mining and steel manufacture dominated the Welsh economy.
The privatisation of the steel industry in 1988 led to the closure of works at East Moors in Cardiff, Shotton in North Wales and Ebbw Vale, which had in the mid sixties employed 10,000 men.
By the time of its closure in 2002 it employed just 400 people.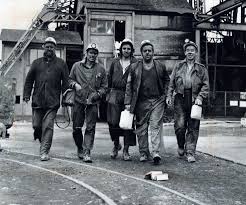 But this speed has been as nothing compared with contraction of the coal industry in Wales.
By July 1985 only 31 mines were left in Wales compared with 620 at the outbreak of the First World War.
After the 1984-85 miners' strike the rate of closure accelerated, and by 1993 a further 18 pits had disappeared.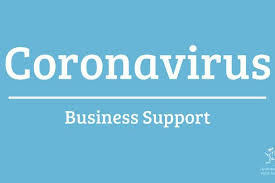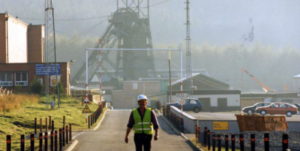 The last deep mine in South Wales, Tower, closed a year later, and would eventually reopen as a result of a workers' buy-out, but finally shut in 2008.
Today there are no deep coal mines left in Wales.
Meanwhile there has been an explosion in the services sector in Wales, with a relatively high proportion of jobs in Public Administration and Higher Education, in which staff can do their work remotely.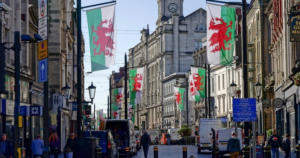 Cardiff (which is the economic powerhouse of Wales) has been transformed from a blue collar city to a white collar city, with employment being created in insurance, the media, or at one of its three universities.
The same is true (although to a far lesser extent) in Wales generally – and that could help after all this is over.
Perhaps Wales may not do so badly after all.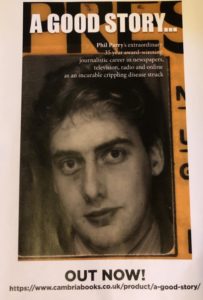 Phil's memories of his extraordinary 36-year, award-winning career in journalism as he was gripped by the incurable disabling condition Hereditary Spastic Paraplegia (HSP), have been released in a major book 'A GOOD STORY'. Order the book now! The picture doubles as a cut-and-paste poster!
If you need something to keep the children entertained during these uncertain times (in Welsh) try Ffwlbart Ffred about the amusing stories of Ffred and his pet.