On The Eye our Editor Phil Parry has described how he was helped to break into the South Wales Echo office car when he was a cub reporter, recalled his early career as a journalist, the importance of experience in the job, making clear that 'calls' to emergency services and court cases are central to any media operation.
He has also explored how poorly paid most journalism is when trainee reporters had to live in squalid flats, the importance of expenses, and about some of those he has interviewed as well as one of his most important stories on the now-defunct 53 year-old BBC Wales TV Current Affairs series, Week In Week Out (WIWO), which won an award even after it was axed, long after his career really took off. 
Phil has also explained the importance of actually speaking to people, the virtue of speed as well as accuracy, why knowledge of 'history' is vital, and how certain material was removed from TV Current Affairs programmes when secret cameras had to be used.
Here he laments the decline in free speech around the world.
Free speech is vital.
For those in power knowing that they may face searching questions about their actions is one of the few things that keeps them on the straight and narrow.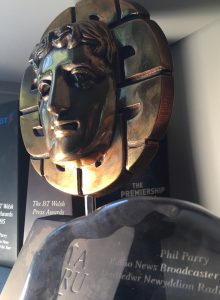 After more than 35 years in journalism I have come across innumerable crooked business people as well as politicians, and I have been lucky enough to win several awards in pursuing them.
I know that to a man and woman those crooks were extremely nervous about unfettered journalistic inquiry.
From my earliest days in journalism on newspapers, this vital role was drummed into me – it almost became a law.
But we are going backwards.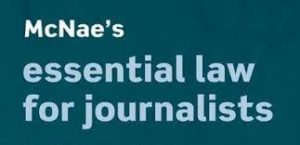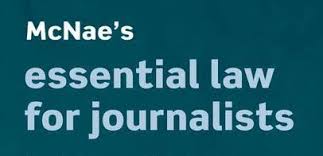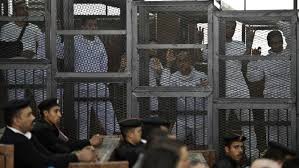 New figures show that around the world free speech is under threat as never before.
According to the watchdog Freedom House the most repressive regimes have become more so, and among those classed as 'not free', 28 per cent have tightened restrictions over the last five years.
In 2018, 25 Governments across the globe imposed internet blackouts so that information about key events could not leak out.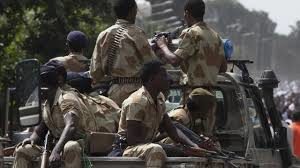 At least 53 journalists (the exact number is unclear) were killed last year while doing their jobs – more than in the previous TWO years.
In June the Ethiopian Government shut down the internet so that news of an alleged coup could not be spread, and 98 per cent of the country went offline.
In India the situation for journalists is particularly abhorrent.
While the state is not OFFICIALLY responsible, it certainly does not intervene.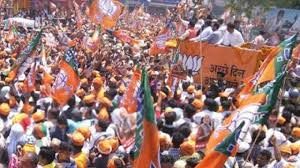 Those who criticise the ruling Bharatiya Janata Party (BJP) are attacked by mobs and receive torrents of threats on social media from Hindu nationalists.
For women journalists those threats sometimes include being raped.
It is difficult not to look at the situation in Russia where free speech is severely curtailed.
There the Siloviki (members of Russia's security services) are increasingly called upon to crush dissent, and arrest those who speak out.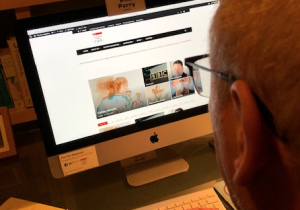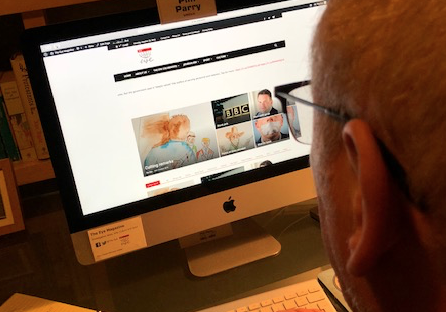 I am certainly not in the league of the journalists in those countries and I applaud their courage, but I too have received a barrage of appalling abuse on social media when I have tried to report the truth.
I have been called (wrongly) a "lying bastard" on Twitter as well as (again wrongly) "misogynistic" after a story on The Eye about a prominent woman politician.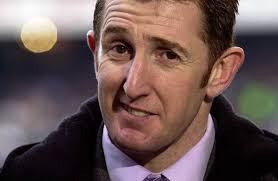 My journalism has been appallingly insulted on social media, especially following a recent piece about the rugby star and commentator Jonathan Davies.
One abusive critic derogatorily put journalist in quotation marks.
Another said the man Mr Davies was attacking on Twitter had "form" as though even reporting original sources sent by someone he deemed unacceptable was wrong.
A further described our journalism generally on The Eye (this time on Facebook) as a "load of crap".
This is part of one of the abusive messages from a convicted Welsh drug dealer and conman we have exposed who has tricked innocent people out of thousands of pounds: "You are pure scum!!!!! Let it be publicly known that The Eye does NOT care about people it just lies to make fictitious stories up…" and continues in the same vein.
If it is related, the abuse seems to come mainly from those whose practices we have revealed.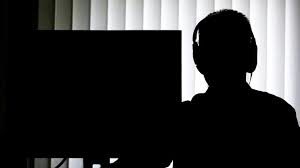 The Eye have been castigated by an anonymous computer campaigner at scandal-hit Swansea University where police have launched an alleged bribery investigation in a questionable multi-million pound land deal.
I personally have been accused by the campaigner of being a "troll" for writing the truth about a senior executive who is now leaving the institution.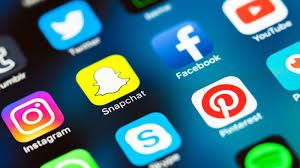 The insults I have endured over many years, and my family and friends suffer on social media, as well as our journalists on The Eye, are astonishing.
A reporter friend of mine calls Twitter a "cesspit".
A 2017 Pew Research Center survey revealed that a "wide cross-section" of Americans experience online abuse, but that the majority was directed towards minorities, with a quarter of black Americans saying they have been attacked online due to race or ethnicity.
10 per cent of Hispanics and three per cent of whites reported the same.
The picture is not much different in the UK.
A 2017 Amnesty International report analysed tweets sent to 177 female British MPs.
The 20 of them who were from a black and ethnic minority background received almost half the total number of abusive tweets.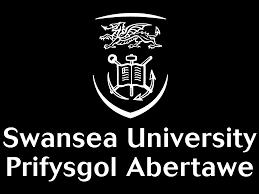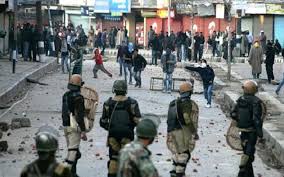 It seems that the internet has made this form of abuse easier.
Reporters in India are often 'doxxed', when pictures of their families are circulated, along with invitations to harm them.
It is especially troubling in India, particularly when it comes to reporting events in Kashmir.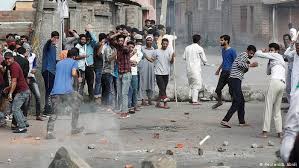 Talking heads on TV programmes sycophantic to the BJP vie to outdo one another in celebration of the latest Government 'achievement', but few match the bombast of Arnab Goswami, whose brand of 'shriek show' has launched a new network – Republic TV.
He labelled the BBC's reporting of both a huge protest in Kashmir and shots fired by Indian security forces to disperse it "a dirty and a motivated lie", despite the fact that video footage confirmed the BBC's account.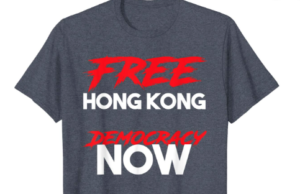 The lack of free speech has a central role in the protests at Hong Kong, too.
Companies selling designer T-shirts have been officially condemned for making T-shirts with "Free Hong Kong" slogans.
Not content with going after designer-shirt peddlers, state-run news outlets have denounced Amazon for selling the T-shirts, though the online giant does not operate inside China.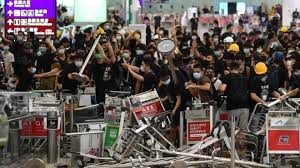 A disinformation campaign has spread ridiculous rumours that the 'black hand' of the USA is behind the rioting and that the CIA is paying gullible Hong Kongers to join the marches or smuggling in foreign rioters on late-night flights.
Images have been shared online of a 'foreign commander' supposedly directing protests by smartphone, who turned out to be a New York Times journalist texting colleagues.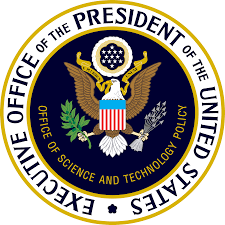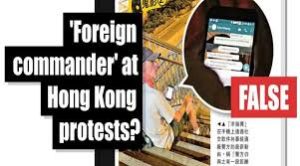 The finger of blame has been pointed by China at Taiwan (where the media are largely free) as well as the USA.
At least one reporter has endured beatings by young radicals gripped by nihilistic rage.
If only there was free speech in China.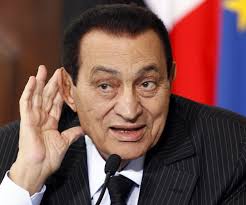 The former dictator of Egypt, Hosni Mubarak, allowed a limited free media, but the current president, Abdel-Fattah al-Sisi, does not tolerate even the limited political freedoms his predecessor did.
The use of 'fake' news in social media (and condemnation of free speech by those in power) as well as absurd conspiracy theories which circulate on the internet, are also a big source of concern.
US President Donald Trump has said:  "We certainly don't want to stifle free speech, but … I don't think that the mainstream media is free speech … because it's so crooked. So, to me, free speech is not when you see something good and then you purposely write bad. To me, that's very dangerous speech and you become angry at it."
Comments like this and the rise in attacks on journalists and free speech around the world are extremely worrying.
As Channel 4's Head of News, Dorothy Byrne, has said – journalists have a right to use their freedom of speech to call out senior politicians for telling lies, and she described the Prime Minister Boris Johnson as a "coward" for not granting news interviews – which is especially important at this time.
The prorogation of Parliament can be seen as another attack on free speech.
As our mission statement stresses, life for journalists is about 'Finding Light In Darkness' 'Goleuni Yn Y Tywyllwch'
If only Governments and others believed in this too…
Tomorrow – why words matter in a police investigation into alleged bribery during a multi-million pound land deal at a scandal-hit Welsh university. 
Phil Parry's memories of his extraordinary 35-year award-winning career in journalism as he was gripped by the incurable disabling condition Hereditary Spastic Paraplegia (HSP), have been released in a major new book 'A GOOD STORY'. Order the book now! The picture doubles as a cut-and-paste poster!
Comments from Mastodon: