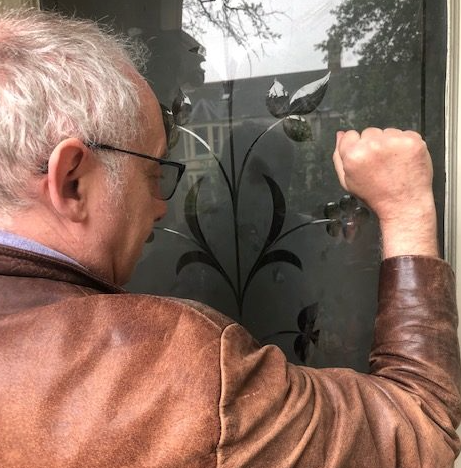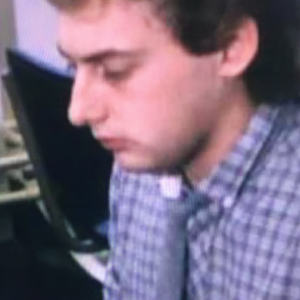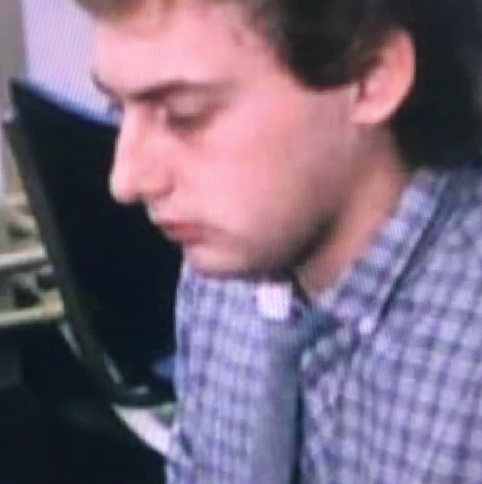 As celebrations were brutally cut short after the Lionesses lost the world cup final to Spain, it throws into sharp relief how the REAL stories in sport have always been crucial for our Editor Welshman Phil Parry during 23 years with the BBC, and 40 years in journalism (when he was trained to use simple language, avoiding jargon), but throughout he was never afraid to ask difficult questions of star athletes, that the audience would really want answered. 
This has also now been highlighted by news that Saudi Arabia is today spending massively to secure the services of international sportsmen and women, as well as create tournaments.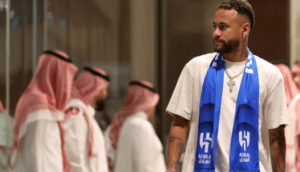 The Brazilian star Neymar, has been lured to the desert kingdom, after he agreed a £86.3m deal to join the Saudi Pro League earlier this month.
In all $10 billion has been provided to entice world-class players and set up leagues for football, golf, motor racing, wrestling and boxing (it has even been selected to hold the 2029 Asian Winter Games!), in a policy which has been dubbed 'sportswashing'.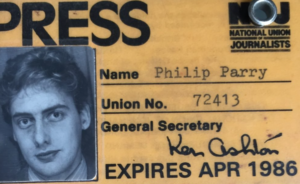 Previously he has described how he was helped to break into the South Wales Echo office car when he was a cub reporter, recalled his early career as a journalist, the importance of experience in the job, and made clear that the 'calls' to emergency services as well as court cases are central to any media operation.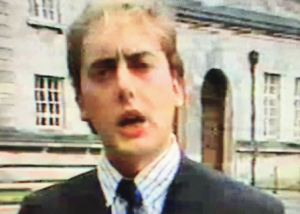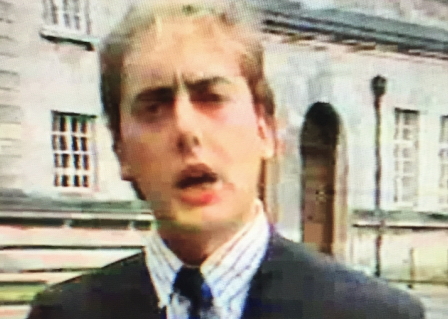 Phil has explained too how crucial it is actually to speak to people, the virtue of speed as well as accuracy, why knowledge of 'history' is vital, how certain material was removed from TV Current Affairs programmes when secret cameras had to be used, and some of those he has interviewed.
Earlier he disclosed why investigative journalism is needed now more than ever although others have different opinions.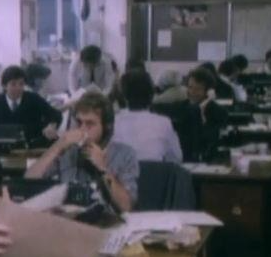 Sports journalism is another world.
It is more about who has been selected, positional play, the game itself and the meaning of the result.
You would see sports journalists in news rooms mugging up on the background of players and their transfer details, before heading off to report on a big game.
In post-match interviews they knew NEVER to ask difficult questions, because they then would not be granted access to stars, and it could jeopardise negotiations over rights to show games.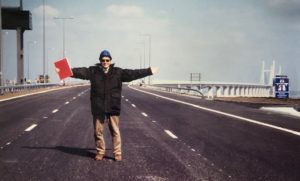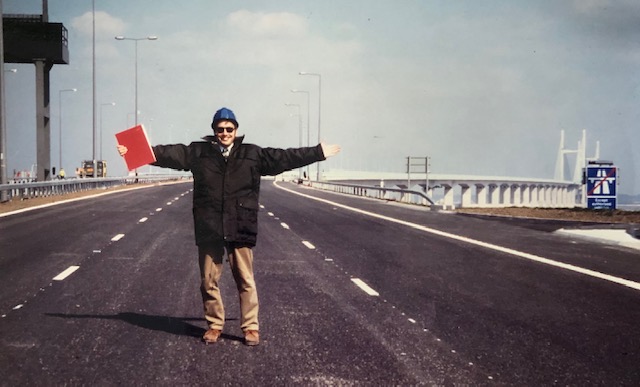 It is all light years away from the kind of investigative journalism I do, and when the two worlds collide it can be a little uncomfortable.
I remember, for example, being despatched to a news conference at the old national stadium in Cardiff being held by the Wales rugby team, when I was on BBC Cymru Wales Today (WT), as they were preparing for an international campaign in the 1980s.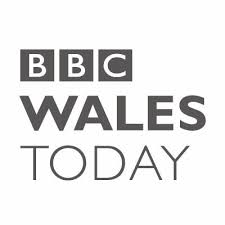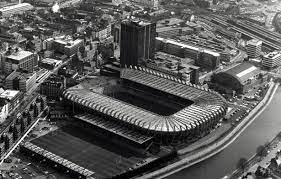 I was a bog-standard news reporter, not a sports reporter, so I had the audacity to ask the Wales captain, how the team would do without a star player who had turned professional (it was an amateur game then) and gone to play rugby league in the north of England.
The shock among officials and players was palpable.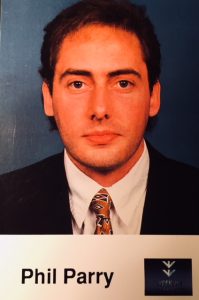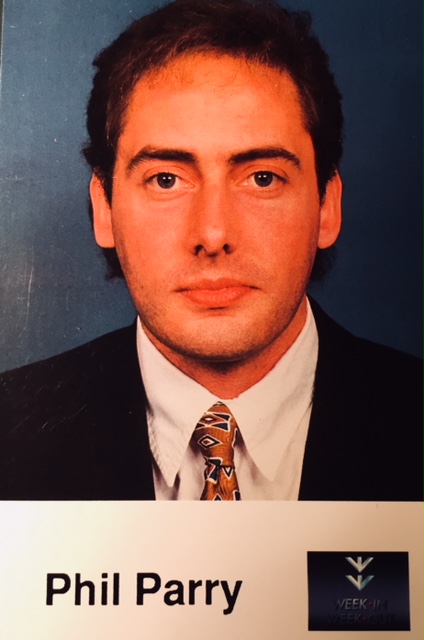 "Who does this young reporter think he is?", "He knows nothing about rugby", I could hear them say, "He isn't someone I know, so who is he?".
In Current Affairs journalism the difference was even more stark, when I presented the regular BBC Cymru Wales (BBC CW) programme, Week In, Week Out (WIWO).
WIWO is sadly no more, but when I was lucky enough to be the face of the programme for 10 years from 1989, we did many episodes, and one was in North Wales, where we were filming.
After a heavy schedule, we managed to inveigle our way on to the touchline at The Racecourse Ground stadium in Wrexham, where Wales were playing The Netherlands – when international football games were played there – and I stood next to the Wales management team.
Here you could listen to the advice given to these players, and it shines the spotlight on what you are dealing with when you try to go into proper journalist mode interviewing them.
Instead of the complicated tactical instructions you imagine given to highly-paid footballers from their coaching staff, I heard something rather different.
"Go over to xxxx and tell him to start PLAYING!" was the direction.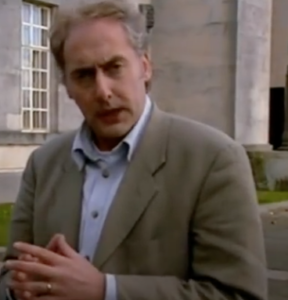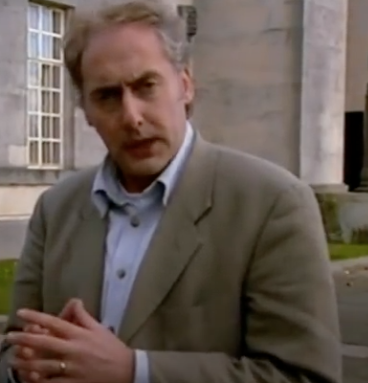 I was then treated to the sight of a well-known, and highly-paid footballer going over to a team mate, and passing the message on.
He pointed at the Wales management side and then pointed at his team mate.
After a few minutes of this, the player trotted back to the touchline to deliver the result to his bosses.
"He says he is FUCKING PLAYING!"…
The memories of Phil's astonishing decades-long award-winning career in journalism (during which he always tried to bring in his training covering sports stories) as he was gripped by the rare disabling condition Hereditary Spastic Paraplegia (HSP), have been released in a major book 'A GOOD STORY'. Order it now!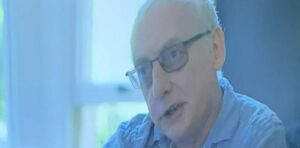 Regrettably publication of another book, however, was refused, because it was to have included names.
Tomorrow – how disturbing news that rejected passenger claims against a Hungarian airline are to be re-examined after an "unprecedented" intervention by the UK's aviation regulator, have put centre stage growing concern about the future of Cardiff Airport (CA), which was bought using millions of pounds in taxpayers' money when a Scottish equivalent was purchased for only £1.