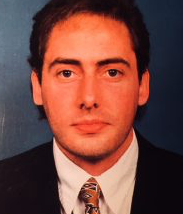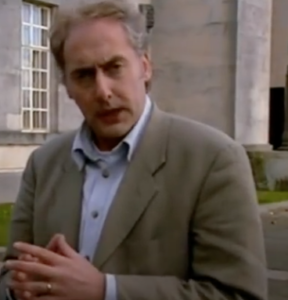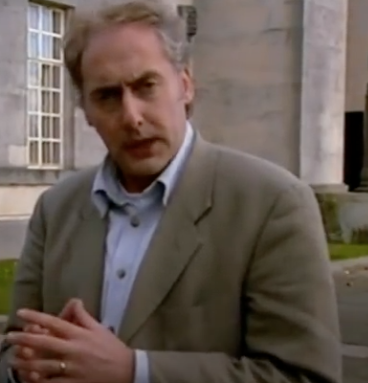 Here our Editor Phil Parry looks at one of the most important parts of television news or Current Affairs reports.
Earlier he has described how he was helped to break into the South Wales Echo office car when he was a cub reporter, recalled his early career as a journalist, the importance of experience in the job, and making clear that the 'calls' to emergency services as well as court cases are central to any media operation.
He has also explored how poorly paid most journalism is when trainee reporters had to live in squalid flats, the vital role of expenses, and about one of his most important stories on the now-scrapped 53 year-old BBC Wales TV Current Affairs series, Week In Week Out (WIWO), which won an award even after it was axed, long after his career really took off.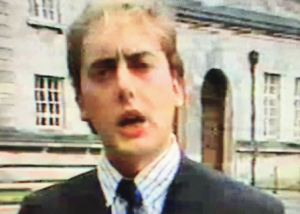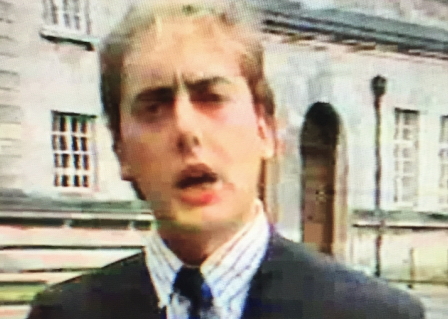 Phil has explained too how crucial it is actually to speak to people, the virtue of speed as well as accuracy, why knowledge of 'history' is vital, how certain material was removed from TV Current Affairs programmes when secret cameras had to be used, and some of those he has interviewed.
He has disclosed as well why investigative journalism is needed now more than ever although others have different opinions, and how the current coronavirus (Covid-19) lockdown is playing havoc with media schedules.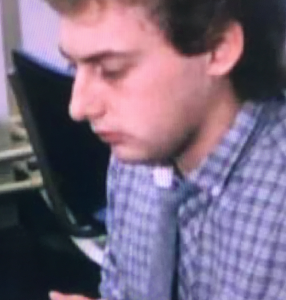 A vital section of the television news or Current Affairs report is the 'Piece-To-Camera (PTC)'.
This is where the reporter or presenter 'speaks' directly to camera, either because there are few or no pictures over which to do a 'voice-over', or to lend drama to the occasion in showing that he or she is really there – in front of a large fire for example.
I have hardly ever done a PTC in a 'drama' capacity, but I have performed innumerable ones standing outside buildings, usually in order to say the people inside won't talk to me!
I remember particularly doing a PTC in North Wales for the regular Tuesday night BBC Cymru Wales (BBC CW) Current Affairs programme I presented, the long-running Week In, Week Out (WIWO), which won lots of awards.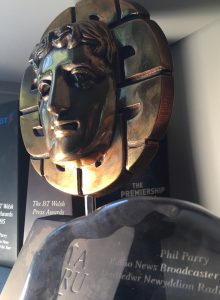 This episode was about the use of firearms by the police, and standing outside a house I declared:  "The home was surrounded by officers using guns, dogs EVEN powerful search lights".
Afterwards my distraught producer muttered to me:  "Shouldn't that have been 'EVEN guns'".
He was quite right.
On another occasion I had to stand in a public square (again in North Wales) for a programme I was presenting about a de-frocked Vicar and the (different) producer said I should use the word "evil".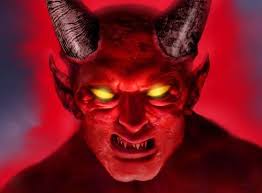 I remember saying to him:  "I can't use that word – it just doesn't sound right in a PTC!".
There were any number of difficulties with the wording of PTCs or getting access to do them.
A further instance that sticks in my mind was when I made a WIWO on the problems facing gay people.
After filming for a different programme in North Wales I had to find a public toilet somewhere on my way home to Cardiff, to perform a PTC.
It was late on a Friday night, and I can tell you now this might sound easy but it's actually very difficult to find a public toilet to film in without arousing suspicion!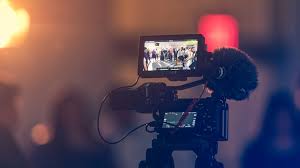 Eventually my crew and I (there was no producer) found one in Llandrindod Wells.
During my PTC in the toilet I used the words:  "… all the attendant difficulties".
Then I stopped and said to the crew:  "I can't use the word ATTENDANT standing in a public toilet!"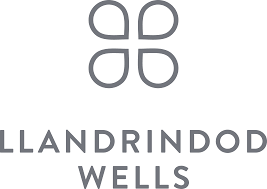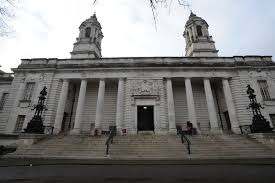 I had to do the PTC all over again!
I wasn't very good at them and I could usually only remember three sentences (about 20 seconds) in my script.
But I did perfect the art of the WALKING PTC, which is more attractive to the viewer.
Often I would have to walk down a flight of steps as I was talking to the camera (I couldn't do it now!) which is easier said than done.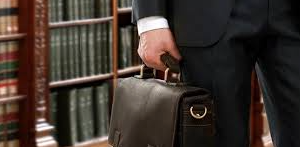 You have to concentrate on where you are going as well as on the words you are broadcasting.
Another difficulty doing the PTC was that you could not be loose with your wording.
Usually for legal reasons, the words had to be EXACTLY the same, and identical to what had been approved by the lawyer.
So the practice which most presenters use of a word making you think of how you can largely invent the next sentence in the PTC, is a complete no-no.
The final version must be precisely as the lawyer heard or saw it.
Even so, for all the problems in doing them, you would always know the PTC might make the programme look better.
And that, ultimately, was always the aim…
Phil's memories of his astonishing 36-year award-winning career in journalism (including all the television techniques he has used) as he was gripped by the rare disabling condition Hereditary Spastic Paraplegia (HSP), have been released in a major book 'A GOOD STORY'. Order the book now!