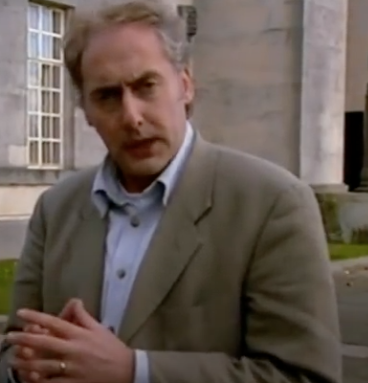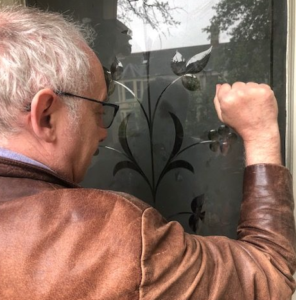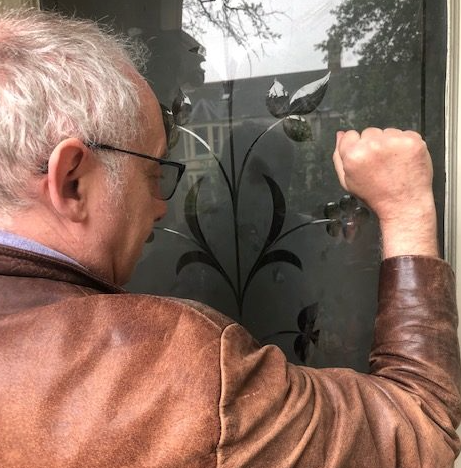 Following news that the police have finally admitted the Cardiff Newsagent Three was a miscarriage of justice case 21 years after the men were released from prison, here our Editor Phil Parry looks at why investigative journalism is still hugely important.
Earlier he has described how he was helped to break into the South Wales Echo office car when he was a cub reporter, recalled his early career as a journalist, the importance of experience in the job, and making clear that the 'calls' to emergency services as well as court cases are central to any media operation.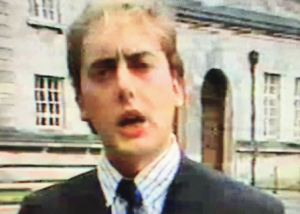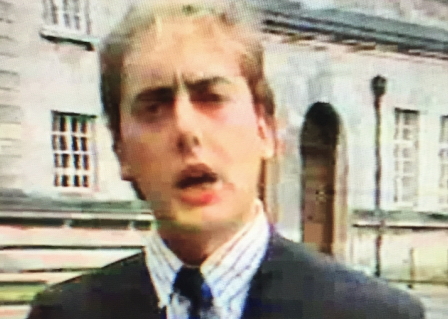 He has also explored how poorly paid most journalism is when trainee reporters had to live in squalid flats, the vital role of expenses, and about one of his most important stories on the now-scrapped 53 year-old BBC Cymru Wales TV Current Affairs series he presented for 10 years, Week In Week Out (WIWO), which won an award even after it was axed, long after his career really took off. 
Phil has explained too how crucial it is actually to speak to people, the virtue of speed as well as accuracy, why knowledge of 'history' is vital, how certain material was removed from TV Current Affairs programmes when secret cameras had to be used, and some of those he has interviewed.
He has also disclosed why this kind of journalism is needed now more than ever although others have different opinions, and how information from trusted sources is crucial at this time of crisis.
Clear evidence has been released in the past few days of the importance of the investigative journalism I pursue, and the sort we continue to follow on The Eye.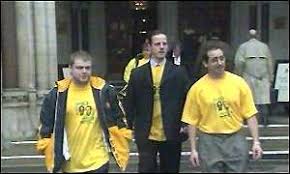 It has been reported, notably in yesterday's South Wales Echo (although not on the website version WalesOnline), that Michael O'Brien was described in writing by the Chief Constable (CC) of South Wales Police (SWP) as "the subject of a wrongful conviction".
What has not been reported is that this is probably the first time the force has ever come close to apologising formally in writing to Mr O'Brien when he had spent 11 years in jail after being convicted of a murder he did NOT commit.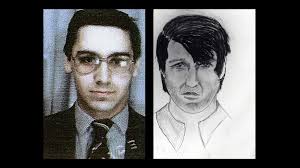 I have included the capitals here to emphasise that Mr O'Brien is NOT guilty because even now this must be re-stated.
In the appalling case of the Cardiff Three rumours persisted that the men were somehow involved (remarkably among the police themselves and I heard them myself) even after they had been freed and their innocence established.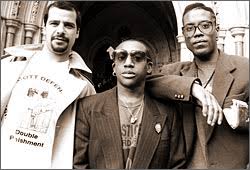 In February 1988 ONE WHITE man Jeffrey Gafoor had committed the terrible murder of Lynette White. He was eventually correctly jailed for the killing many years later, and looked strikingly similar to the photofit of a man made by the police originally from a witness statement, of someone who had been seen in an agitated state nearby with blood on his hand. After DNA evidence was found linking him to the crime scene he finally confessed, and even apologised to the others who took the rap for his awful crime.
But SWP had arrested and charged FIVE BLACK or mixed race men of whom THREE were convicted, following what was then the longest murder trial in British legal history. Their lives, like that of Mr O'Brien and the other two have been affected forever.
Even with this outrageous background it has taken many years of hard work by Mr O'Brien (including legal research while he was in prison) and a programme about the case in 1996 which I presented, to reach this point.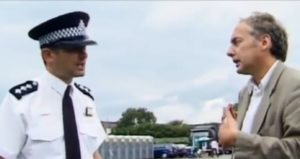 Apart from describing Mr O'Brien as "the subject of a wrongful conviction" the CC Matt Jukes also said "I hope that this (publication of a report into the police inquiry) satisfies the understandable concerns of Mr O'Brien that a fulsome and accurate account exists in the public domain".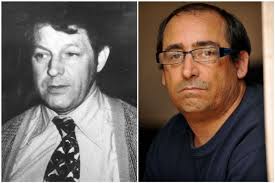 In the programme 24 years ago we discovered new evidence which led to the release from prison of Mr O'Brien when he was one of the so-called Cardiff NEWSAGENT Three.
They had been out one night and were arrested by the police later for the murder of a kiosk owner in 1988 called Phillip Saunders and for stealing his takings.
They had no reliable alibi for their correct whereabouts and unfortunately one of the three, Darren Hall, had 'confessed' to the murder and also claimed that the other two were involved as well.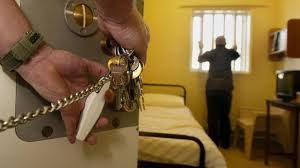 But in the programme A Night To Remember in the BBC Cymru Wales (BBC CW) Current Affairs television strand Week In, Week Out (WIWO) (which has now been axed) we showed that this could never have happened.
Mr Hall said that after the newsagent was attacked, the three had run from the scene of the crime and divided up the stolen money in a nearby church yard.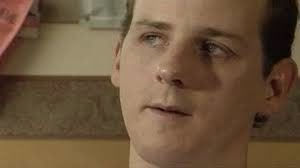 A succession of prosecution witnesses in the ensuing court case 'corroborated' the 'confession'. But we felt something was not right with the whole case.
We carefully looked at all the evidence, found a solicitor for them, and a sceptical barrister who examined it for us.
I interviewed Mr Hall in prison, permission for which is rarely granted now, and asked him directly:  "Are you a murderer?. No I'm not, and nor are the other two", came the reply.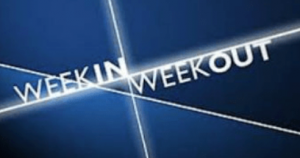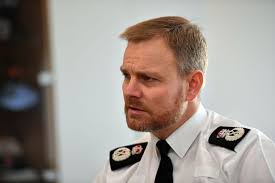 I talked to, and recorded, over the telephone, Mr O'Brien who said a terrible injustice had been done, both to them and the loved ones of the murdered newsagent.
We filmed Mr O'Brien's family in the Ely area of Cardiff, whose lives, needless to say, had been devastated.
We tracked down all the 'witnesses' who were, to a lesser or greater extent, unreliable.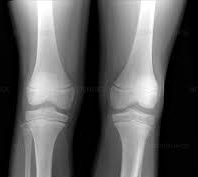 We discovered that Mr Hall during or after one of his interviews, he claimed, had been manacled to a radiator.
Crucially, we found new medical evidence in records that proved Mr Hall's story was impossible.
His legs were so bad that he could not have joined the others in running away from the scene of the murder to divide up the spoils, as had been claimed.
The original court case was totally flawed, and after being at one time the longest miscarriage of justice case in Wales, the men eventually came out of prison.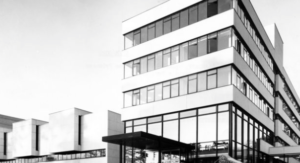 I pay tribute in this to my producer at the time, who went on to edit the series, Karen Voisey, after she had assembled much of the evidence, and to the Editor of WIWO, Adrian Davies, who commissioned the programme and continued in his confidence of us, even though one of the lawyers rang him at home to say there was not enough evidence.
There were, of course, many very dark moments. I clearly remember taking Karen for a chat on a bench outside the BBC after one of them, and telling her we should stick with it, because we were right.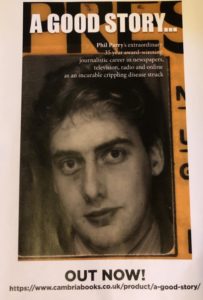 The three men were ultimately released after many years in jail, and I felt it had been a job well done.
This is the kind of investigative journalism which is sadly a rare commodity today.
But at least Mr O'Brien now has something from SWP in writing admitting that it was a "wrongful conviction"…
The memories of Phil's extraordinary 37-year award-winning career in journalism (including the murder case involving Mr O'Brien) as he was gripped by the rare crippling neurological condition Hereditary Spastic Paraplegia (HSP), have been released in a major book 'A GOOD STORY'. Order the book now!