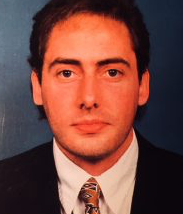 On The Eye our Editor Phil Parry has described how he was helped to break into the South Wales Echo office car when he was a cub reporter, recalled his early career as a journalist, the importance of experience in the job, and making clear that the 'calls' to emergency services as well as court cases are central to any media operation.
He has also explored how poorly paid most journalism is when trainee reporters had to live in squalid flats, the vital role of expenses, and about one of his most important stories on the now-scrapped 53 year-old BBC Wales TV Current Affairs series, Week In Week Out (WIWO), which won an award even after it was axed, long after his career really took off.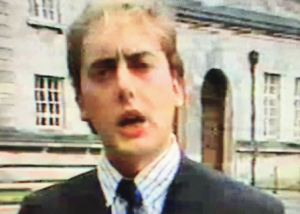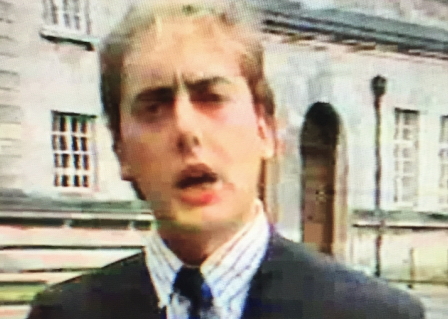 Phil has explained too how crucial it is actually to speak to people, the virtue of speed as well as accuracy, why knowledge of 'history' is vital, how certain material was removed from TV Current Affairs programmes when secret cameras had to be used, and some of those he has interviewed.
After disclosing why investigative journalism is needed now more than ever although others have different opinions, and when he has shown how being a journalist means reporting the views of those who you may personally find repugnant, here Phil looks at why Wales may now survive this crisis better than most countries.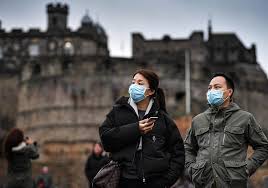 The awful tragedy of coronavirus (Covid-19) and the continuing lockdown have highlighted why Wales may be in a position to get through it all in a better shape than other parts of the United Kingdom (UK).
Unlike other countries the banking sector is not highly developed, and, along with bankers bearing no blame for this crisis, it could be a reason why Wales might benefit.
Some downturns, such as the dotcom bust of 2000-01 and the financial crisis of 2007-09, are seen through a quasi-biblical lens of retribution as just deserts for orgies of speculation, with bankers at the centre of it all.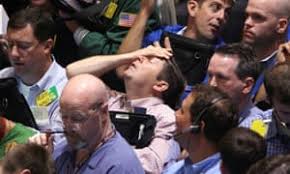 But this one is different – it is a health crisis which has its roots in a 'wet market' in a Chinese city.
Bankers will not be bailed out like last time, which created so much animosity and was seen as rewarding failure.
The corona-crisis gives banks a chance to improve their image.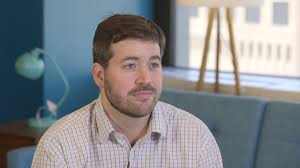 "Unlike 2008, it's primarily an earnings issue, not a balance-sheet one", said Nathan Stovall of S&P Global Market.
Ultra-low interest rates set by central banks to fight the pandemic are another positive for bankers in the minds of the public.
An important factor in a bank's profits is its 'net interest margin' (NIM) – the difference between the rate at which it makes loans and that at which it remunerates the deposits it has gathered. That too is going in the right direction for the image of bankers.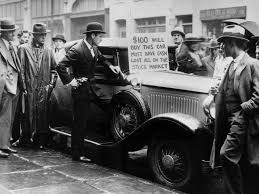 Not dishing out payment dividends for investors also helps; UK banks are withholding £8 billion-worth ($9.9billion) of dividends.
American ones have not followed suit, though they have suspended share buy-backs.
This time UK Government financial support should benefit (imperfectly) florists, gyms, bakeries, and cafes.
Around the world, small and medium-sized firms are particularly exposed.
In America, a survey published on April 3 found that 54 per cent of non-sole-proprietor firms with fewer than 500 employees were either closed or expected to close in coming weeks.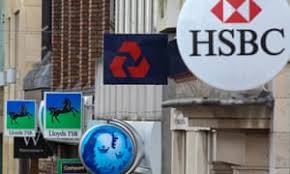 But banks won't be among them and are seen as part of the solution rather than the problem.
Bankers have even been free to comment on what the recovery, when it comes, will look like.
One rather pessimistic Wall Street banker has talked of a future recovery which is not v-shaped, u-shaped or even w-shaped, but "more like a bathtub".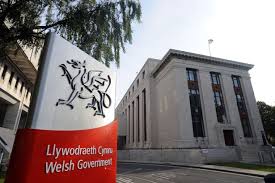 True, the Welsh Government has described the banking sector in Wales as "significant".
But the fact is, it isn't.
The banking giant HSBC has an international banking centre in Swansea, The Principality based in Cardiff is the UK's sixth biggest building, Hodge Bank in Cardiff has recently moved to new premises at 1 Central Square.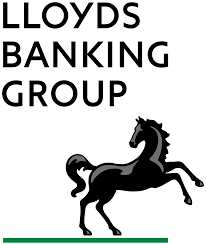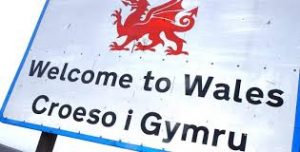 The city also has a cluster of retail and motor finance operations that includes Barclays Partner Finance and Lloyds Banking Group's Blackhorse Finance.
Motonovo Finance and GMAC are motor finance companies based in Cardiff.
In North Wales, Wrexham has been named as the site of the Development Bank of Wales.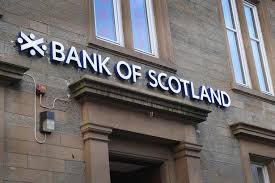 But compared with Scotland (let alone England) this is nothing, because that country has a long history when it comes to banking which goes back more than 300 years.
It was one of the reasons why the devolution vote in 1997 was different in Scotland to the one in Wales – with the Scottish Parliament (SP) having greater powers than the National Assembly for Wales (NAW).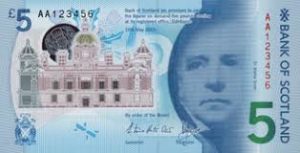 They even have their own bank notes in Scotland.
Scottish banking dates from the formation of the Bank of Scotland (BoS) in Edinburgh in 1695.
The monopoly powers of the BoS were allowed to lapse in the early 18th century, and in 1727 The Royal Bank of Scotland (RBS) was founded, also in Edinburgh.
A host of other financial businesses have grown up to service customers of both BoS and RBS, but another great city in Scotland has also benefited from this financial upsurge (which for a time outshone London) – Glasgow.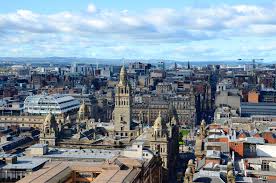 In 1986 the Savings Bank became the TSB Bank Scotland PLC, and was acquired by Lloyds Bank in 1995 to form Lloyds TSB (they have since split).
Should the coming recession not kill off animal spirits entirely, there will be lots of opportunities for corporate upheaval, takeovers and strategic shifts.
But Wales can be thankful it doesn't have a lot of bankers, even if this crisis is different to the last one!
Tomorrow – more alarming revelations about an even longer delay for the BBC moving into its new headquarters.