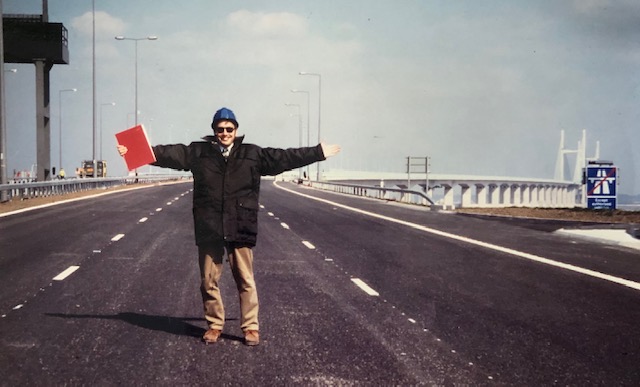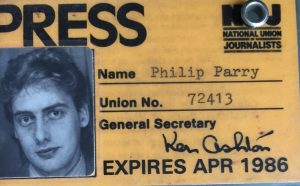 Our Editor Phil Parry here looks at the changes in attitudes towards women and gay people since he started in journalism.
In the past he has described how he was helped to break into the South Wales Echo office car when he was a cub reporter, recalled his early career as a journalist, the importance of experience in the job, and making clear that the 'calls' to emergency services as well as court cases are central to any media operation.
He has also explored how poorly paid most journalism is when trainee reporters had to live in squalid flats, the vital role of expenses, and about one of his most important stories on the now-scrapped 53 year-old BBC Cymru Wales (BBC CW) TV Current Affairs series, Week In Week Out (WIWO), which won an award even after it was axed, long after his career really took off.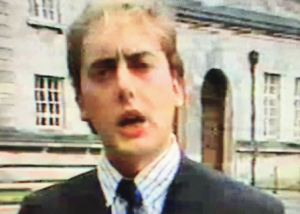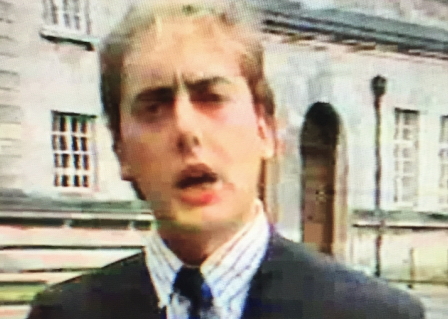 Phil has explained too how crucial it is actually to speak to people, the virtue of speed as well as accuracy, why knowledge of 'history' is vital, how certain material was removed from TV Current Affairs programmes when secret cameras had to be used, and some of those he has interviewed.
Earlier he outlined why investigative journalism is needed now more than ever although others have different opinions, and how information from trusted sources is crucial at this time of crisis.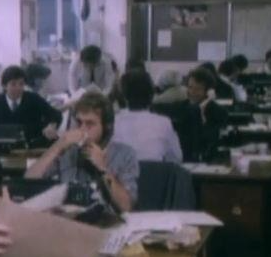 Attitudes towards gay people and women have altered massively.
When I started in journalism on the South Wales Echo in 1983, the reporter next to me used to disinfect the telephone every time a gay person used it, and there were so-called 'jokes' about people like this.
It was a story in itself when somebody completely unknown said they had AIDS.
I remember sitting in a car outside the Cardiff house of one victim in 1984, waiting to get an interview with him.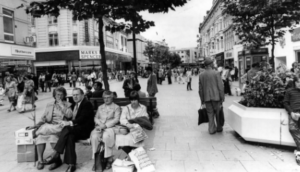 These things would be unthinkable now.
The sexism I encountered then was enormous too – with men making 'quips' about attractive women journalists, who also had to endure a barrage of supposedly 'funny' remarks.
Women reporters would be assigned lighter stories which supposedly fitted their temperaments, while the men would be given 'harder' items.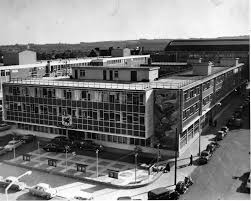 Transvestites and transexuals were not unknown, but if people like them featured in a story there would a litany of appalling comments about them in the newsroom.
When I started at BBC Cymru Wales (BBC CW) in 1987 it was a lot more enlightened, but sexism was still rife.
I remember in one department I worked, women were ranked according to how good looking they were!
Thankfully life has moved on hugely, although sexism and homophobia in society have not been fully resolved.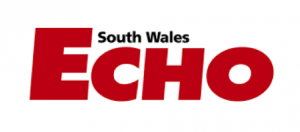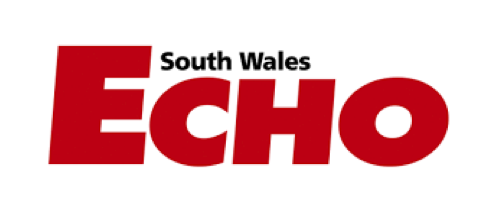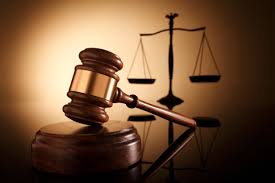 These sorts of behaviour might now land you in legal trouble.
Gender discrimination, both institutional and personal, in the workplace was outlawed by the Sex Discrimination Act of 1975, which was amended by the Sex Discrimination (Election Candidates) Act of 2002.
The Sex Discrimination (Gender Reassignment) Regulations of 1999 also protect the rights of individuals who intend to undergo, are undergoing, or have undergone sex reassignment.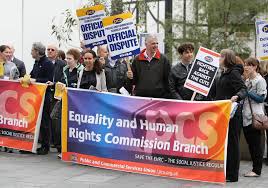 The situation is now monitored by the Equality and Human Rights Commission (EHRC) a non-departmental public body which has responsibility for the promotion and enforcement of equality and non-discrimination laws in England, Wales and Scotland, while the Government Equalities Office (GEO) is a UK Government department charged with promoting and improving gender equality within the UK Government itself, and responsible for leading the Discrimination Law Review, as well as providing advice on all other forms of equality to other UK Government departments.
The GEO was formerly known as the Women and Equality Unit.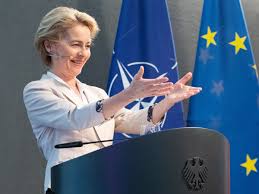 With 72.2 out of 100 points, the UK ranked fifth in the EU (when it was a member) on the Gender Equality Index.
Its score is 4.8 points higher than the EU's average, and between 2005 and 2017, the figure for the UK increased by one point.
Meanwhile research shows that more and more young people are relaxed about sexual orientation, and intolerant of sexism, which has boosted these issues for people generally, and bodes well for the future.
Using data from the annual population survey, the Office for National Statistics (ONS) found that in 2017 93.2 percent of people – equating to about 49.2 million – said they were heterosexual, and this figure is falling every year.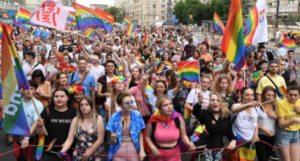 The percentage of people who self-identified as Lesbian, Gay or Bisexual (LGB) remained unchanged from the previous year at two per cent, or 1.1 million, but the proportion who ticked a box marked "other" increased from 0.5 per cent to 0.6 per cent.
Another 4.1 per cent said they did not know their sexuality, or refused to answer.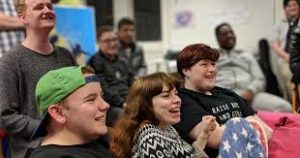 People aged 16 to 24 were more than twice as likely as the general population to identify as lesbian, gay or bisexual.
The survey recorded that 4.2 per cent of younger people now said they were LGB.
The 16-24 age group also had the highest proportion of people recording their sexuality as other, at 0.9 per cent, and the highest proportion either refusing to state their sexuality or saying they did not know, at 5.3 per cent.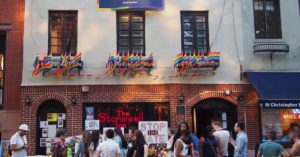 Across the UK 2.3 per cent of men, and 1.8 per cent of women, identify as LGB, and many also class themselves as bisexual.
But these figures almost certainly underestimate the situation.
Paul Twocock, Director of Campaigns, Policy and Research at Stonewall, said: "We're pleased the (UK) Government plan to include questions on sexual orientation and gender identity in the 2021 census, which will give an even more reliable indication of the size and location of the LGBT population in the UK".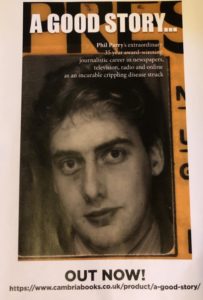 Mr Twocock knows things have moved on enormously.
I know it too…
Tomorrow – why a Welsh celebrity is in the news again after complaining that people focus on her 'big bottom', and criticised the 'harassment' of photographers even though she had posted revealing pictures of herself. 
The memories of Phil's astonishing 36-year award-winning career in journalism as he was gripped by the incurable neurological disabling condition, Hereditary Spastic Paraplegia (HSP), have been released in a major book 'A GOOD STORY'. Order the book now!
If you need something to keep the children entertained during these uncertain times (in Welsh) try Ffwlbart Ffred about the amusing stories of Ffred and his pet.