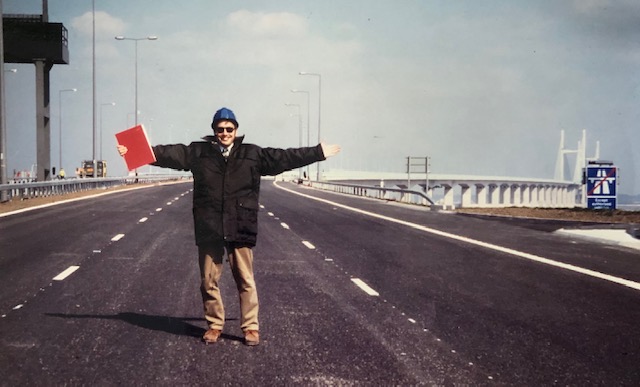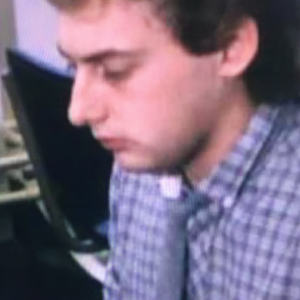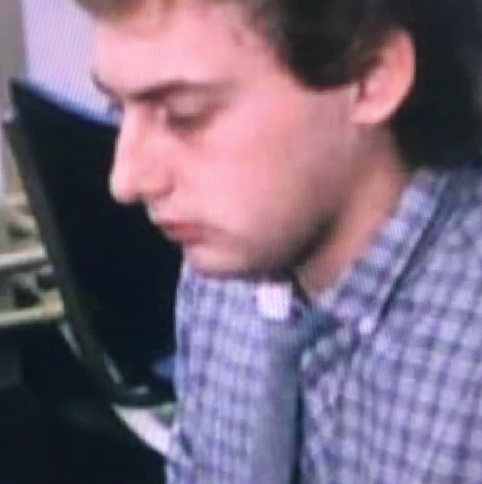 On The Eye our Editor Phil Parry has described how he was helped to break into the South Wales Echo office car when he was a cub reporter, recalled his early career as a journalist, the importance of experience in the job, and making clear that the 'calls' to emergency services as well as court cases are central to any media operation.
He has also explored how poorly paid most journalism is when trainee reporters had to live in squalid flats, the vital role of expenses, and about one of his most important stories on the now-scrapped 53 year-old BBC Cymru Wales (BBC CW) TV Current Affairs series, Week In Week Out (WIWO), which won an award even after it was axed, long after his career really took off.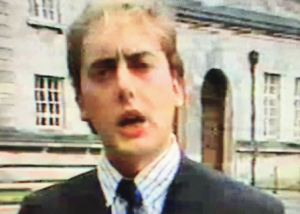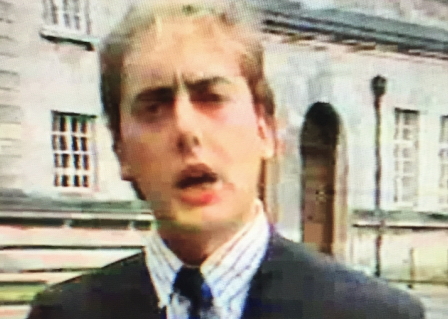 Phil has explained too how crucial it is actually to speak to people, the virtue of speed as well as accuracy, why knowledge of 'history' is vital, how certain material was removed from TV Current Affairs programmes when secret cameras had to be used, and some of those he has interviewed.
After disclosing why investigative journalism is needed now more than ever although others have different opinions, and how information from trusted sources is crucial at this time of crisis, here he looks at the truth behind different countries comparisons for dealing with Covid-19.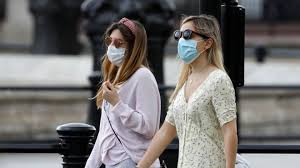 Something politicians do not like is to compare the success or otherwise of their policies in coping with the current crisis, against those adopted by other countries.
In Wales as in the rest of the UK, the situation seems less opaque but is still confused.
Let's start, however, with the most powerful and richest country in the world – America – where the President, Donald Trump has been, to say the least, bizarre in his statements.
Early last month he declared that he was suspending US funding for the World Health Organisation (WHO), after saying the agency had "mismanaged" the pandemic, had been slow to respond to the crisis, and was "China-centric".
But there was no evidence for any of this.
In the same month he told journalists: "Supposing we hit the body with a tremendous – whether it's ultraviolet or just very powerful light,"
The President added, turning to Dr Deborah Birx, the White House Coronavirus Response Co-ordinator: "I think you said that hasn't been checked but you're going to test it.
"And then I said, supposing you brought the light inside of the body, which you can do either through the skin or in some other way. And I think you said you're going to test that too. Sounds interesting.
"And then I see the disinfectant where it knocks it out in a minute. One minute. And is there a way we can do something like that, by injection inside or almost a cleaning?".
This month he has said: "I feel about vaccines like I feel about tests: this is going to go away without a vaccine. It's gonna go away, and we're not going to see it again, hopefully, after a period of time.".
Despite mounting criticism of the way he has handled it all, President Trump has proclaimed:  "Getting great reviews, finally, for how well we are handling the pandemic".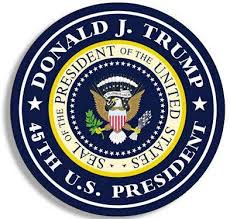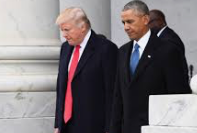 He has complained repeatedly that he inherited "broken tests" from the Obama administration though Covid-19 did not exist at the time.
Early on in the crisis President Trump maintained optimism about his country's position, and particularly the effect of the virus on the economy, perhaps thinking of the presidential election in November, stating that businesses will make America "great again" very soon, although most economists believe the effects of Covid-19 and the lockdown will last for years.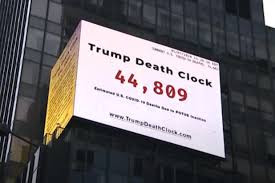 America has just recorded 100,000 deaths, which does not include excess deaths mistakenly attributed to other causes, and is higher than any other country's.
It has routinely been compared with the 60,000 American casualties in the Vietnam war.
A Trump Death Clock in New York's Time Square purports to show how many lives the president's ineptitude has cost: today it stands at 60,262.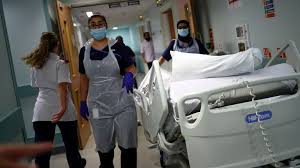 Measuring deaths from Covid-19 is notoriously difficult because every country does it differently, it is, nevertheless, a guide to how policies are faring in combating the virus.
Yesterday we heard that in the UK another 377 people had died after testing positive for coronavirus, bringing the total number to 37,837.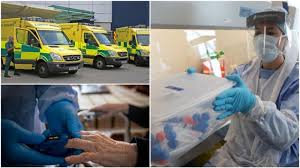 These cover coronavirus-related deaths in all settings, including hospitals, care homes and the community, and were reported in a 24-hour period up to five pm on Wednesday, and take the total up from 37,460.
In Wales the picture is improving, although it is still bleak.
As of yesterday 14 more people had died from the virus, reaching a total of 1,307.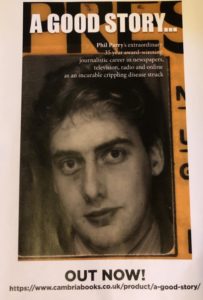 Public Health Wales (PHW) figures also show there were 72 new cases, meaning 13,725 people have tested positive for Covid-19.
But it's difficult for ordinary people to be 'positive' about their governments, when so many have different policies and measuring what they do is hard.
One thing we can be sure of though – they don't like to be compared with other countries!
Tomorrow – why seeing talks at the Hay Festival is easier now for Phil.
The memories of his astonishing 36-year award-winning career in journalism as he was gripped by Hereditary Spastic Paraplegia (HSP), have been released in a major book 'A GOOD STORY'. Order the book now!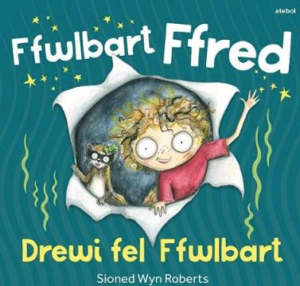 If you need something to keep the children entertained during these uncertain times (in Welsh) try Ffwlbart Ffred about the amusing stories of Ffred and his pet.