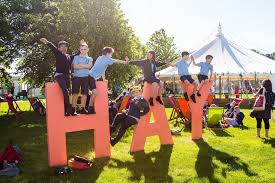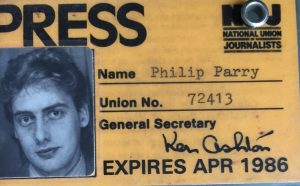 On The Eye our Editor Phil Parry has described how he was helped to break into the South Wales Echo office car when he was a cub reporter, recalled his early career as a journalist, the importance of experience in the job, and making clear that the 'calls' to emergency services as well as court cases are central to any media operation.
He has also explored how poorly paid most journalism is when trainee reporters had to live in squalid flats, the vital role of expenses, and about one of his most important stories on the now-scrapped 53 year-old BBC Cymru Wales TV Current Affairs series, Week In Week Out (WIWO), which won an award even after it was axed, long after his career really took off.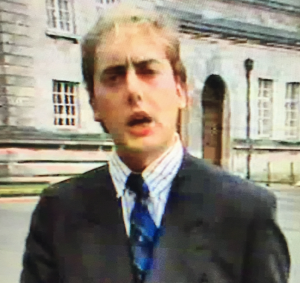 Phil has explained too how crucial it is actually to speak to people, the virtue of speed as well as accuracy, why knowledge of 'history' is vital, how certain material was removed from TV Current Affairs programmes when secret cameras had to be used, and some of those he has interviewed.
After disclosing why investigative journalism is needed now more than ever although others have different opinions, and how information from trusted sources is crucial at this time of crisis, here he looks at the reasons a literary festival with talks streamed live to your home computer is better for disabled people.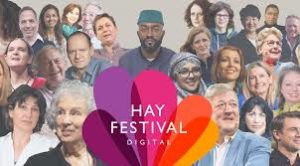 I go to the Hay Festival every year but this year's event is almost better than before.
You see, the talks are streamed for free live to your home computer and for disabled people like me, it means you do not have to move from your desk.
It is increasingly becoming a struggle getting to Hay and attending the talks there, because I walk with a stick now, and in a few years I will probably be in a wheelchair.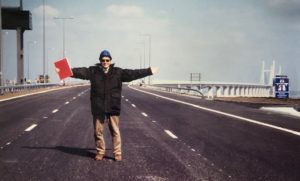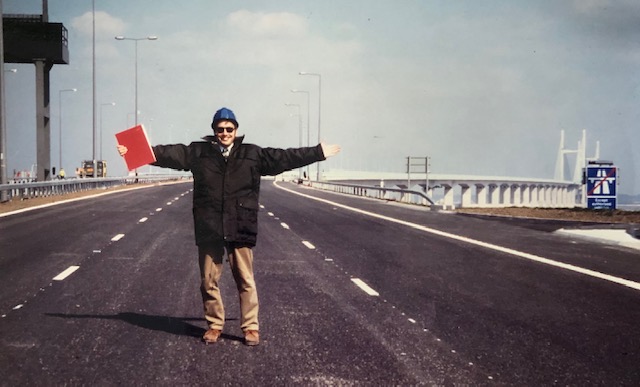 I suffer from an incurable neurological condition called Hereditary Spastic Paraplegia (HSP).
This is a corrosion of the nerves which tell your legs to do what you want them to do.
In years to come only stem cell research MAY find a solution, but in the meantime it becomes slightly worse every day – it is a rare disease, but mainly because it is often misdiagnosed as rheumatism.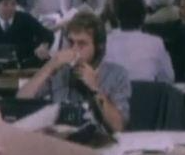 But there are also huge benefits today, and I am far better off then many people,
The Hay Festival being all online this year is one such benefit and new technology has brought many others.
It has enabled me to pursue my style of investigative journalism on The Eye with greater ease.
For example, I can write and then publish material from the desk at my computer without having to rely on a third party.
Not having to move to do your job is also a big advantage.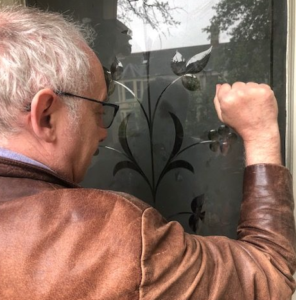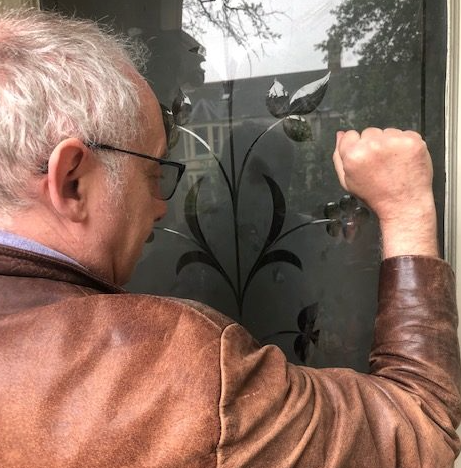 When I started in journalism you used to have to go down the corridor to the 'cuttings library' to get the background to a story but you don't have to do that now.
It's all online.
The other thing is that people put their background (and often controversies) on social media about themselves, which I would never do.
There seems to be some kind of feeling of 'I can do it so I am going to do it' and information is published on Facebook or Twitter, whereas people would never do it if they had to consider what they're writing and put pen to paper.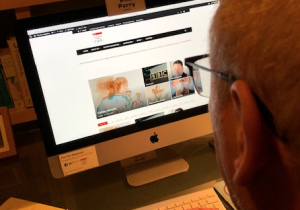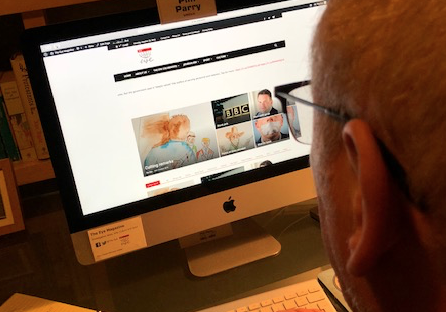 Of course, there are down sides too.
The abuse (which is sometimes libellous) I have suffered on social media has been incredible.
I have been called a "lying bastard" a "misogynist", a "git", "irritating", and (weirdly) "little" (which I'm not!).
Because it is easier to write and put out awful stuff like this after (perhaps) a few drinks, it has become all the more prevalent.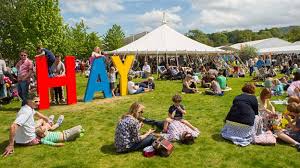 But the main factor is the BENEFITS now that new technology has brought for people like me with major disability issues.
It's easier to see talks at Hay for a start!
The memories of Phil's extraordinary 36-year award-winning career in journalism as he was gripped by Hereditary Spastic Paraplegia (HSP), have been released in a major book 'A GOOD STORY'. Order the book now!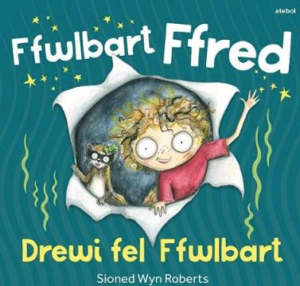 If you need something to keep the children entertained during these uncertain times (in Welsh) try Ffwlbart Ffred about the amusing stories of Ffred and his pet.