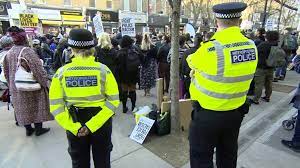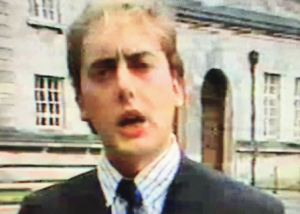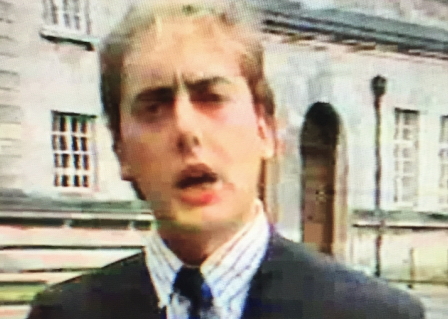 The right to protest has always been the bedrock of a functioning democracy, along with a free media (which is fundamental to our Editor, Welshman Phil Parry), and it has been thrown into sharp relief by the latest attack on the controversial statues outside the headquarters of the BBC, but now a new law designed to stop criminality is under fire because it may in fact undermine it. 
Previously Phil has described how he was helped to break into the South Wales Echo office car when he was a cub reporter, recalled his early career as a journalist, the importance of experience in the job, and made clear that the 'calls' to emergency services as well as court cases are central to any media operation.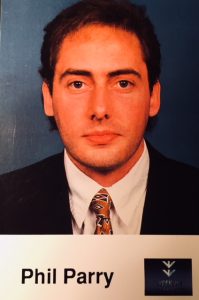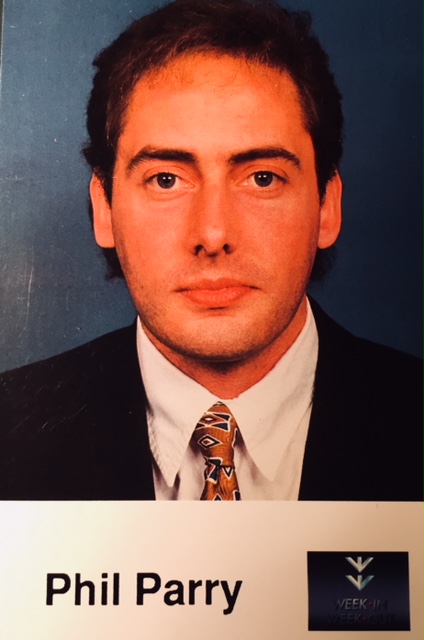 He has also explored how poorly paid most journalism is when trainee reporters had to live in squalid flats, the vital role of expenses, and about one of his most important stories on the now-scrapped 53 year-old BBC Cymru Wales (BBC CW) TV Current Affairs series, Week In Week Out (WIWO), which won an award even after it was axed, long after his career really took off.
Phil has explained too how crucial it is actually to speak to people, the virtue of speed as well as accuracy, why knowledge of 'history' is vital, how certain material was removed from TV Current Affairs programmes when secret cameras had to be used, and some of those he has interviewed.
Earlier he disclosed why investigative journalism is needed now more than ever although others have different opinions, and how information from trusted sources is crucial.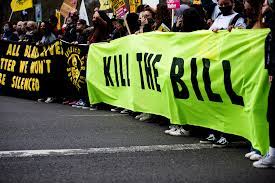 The law should help not hinder.
But the latest rule on the statute books (The Public Order Act 2023 [POA]) has been accused of doing exactly the opposite, and controversy has already erupted with its first (recorded) use being seized upon by critics.
On the morning of May 6, the day of King Charles III's coronation, the Metropolitan Police (Met) used the new law to arrest six members of Republic, an anti-monarchy group.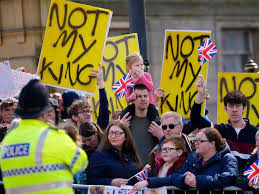 It judged, apparently, that "items" found among the group's "Not my King" placards, might have been intended for some sort of 'locking on' offence (the POA has now made it illegal to 'lock on' to "another person, to an object or to land" in a way that could cause "serious disruption").
More significantly in this context, it also criminalises the mere act of carrying 'locking on' equipment "with the intention" of using it to disrupt "key national infrastructure".

The protesters were all released without charge 16 hours later, and the force has expressed "regret" that those arrested (including Republic's leader Graham Smith) were unable to join the wider group of protesters after finding no proof of wrong-doing.
In an article for the Evening Standard in London, Sir Mark Rowley, the embattled Met Commissioner, described the arrest of Mr Smith and the anti-monarchy protesters with him as "unfortunate".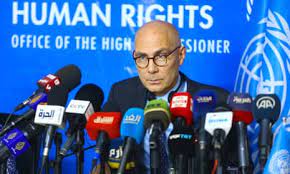 Bad headlines about the law have not been confined to the UK.
Volker Türk, the UN High Commissioner for Human Rights, has said that it imposed "serious and undue restrictions" on freedom of expression.
Both the POA, and another law passed in April 2022 which gave police powers to restrict public assemblies, have fuelled fears about the erosion of civil liberties in the UK, and there is more legislation like it on the way.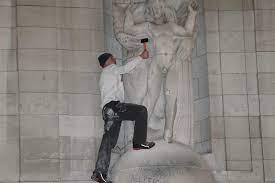 As far as I know there has been no 'locking on' allegation levelled at the man who climbed scaffolding surrounding the front of the BBC's HQ in London, and damaged the superb statues by the notorious sculptor Eric Gill of Prospero and Ariel at the front, in an apparent protest.
This action does, however, highlight the whole area, and the importance of being able to demonstrate within the (old) law.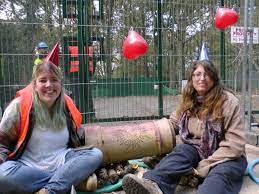 Being able to protest peacefully is absolutely vital – but soon you may be arrested just for carrying something the police deem you could use to 'lock on'.
Perhaps those Republic protesters shouldn't have carried what they did…
The memories of Phil's extraordinary decades long award-winning career in journalism (when protests were always covered) as he was gripped by the rare neurological disabling condition Hereditary Spastic Paraplegia (HSP), have been released in a major book 'A Good Story'. Order it now.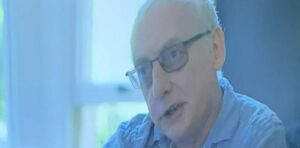 Another book, though, has not been published, because it was to have included names.
Tomorrow – why Welsh goods are on sale at a world famous castle made in…Taiwan!